Sunset Sherbet Automatic: Cannabis Strain Review & Information
2 min
Sunset Sherbet Automatic is a hybrid strain with plenty to say for herself. Offering a great-tasting smoke that effortlessly lures you into a deep but fulfilling high, she's bound to satisfy anyone looking for an easy-going grow. Read on to find out what she has to offer.
Sunset Sherbet Automatic is an indica/sativa/ruderalis hybrid resulting from a potent pairing of two monster strains. Girl Scout Cookies and Pink Panties came together to create a bold autoflowering specimen for the new generation. While some strains with great parentage can fade into the background a little, she's a powerhouse in her own right. Sunset Sherbet Automatic takes the finest points of her genetics to deliver a premium cannabis experience from top to bottom.
Characteristics of Sunset Sherbet Automatic
Given her nature as a diverse hybrid, Sunset Sherbet Automatic is a true all-rounder. This is demonstrated in her speed, resilience, and productivity. All aspects of her parentage are expressed to the perfect degree.
| | |
| --- | --- |
| Genetics | Indica / Sativa / Ruderalis |
| Parents | Girl Scout Cookies x Pink Panties |
| THC | High |
| CBD | Low |
| Flavours | Sweet, Fruity, Earthy, Kush |
| Effects | Full-bodied, Relaxing, Strong |
Though ruderalis endows her with the autoflowering ability, her indica/sativa influences are responsible for some of her finest characteristics. Great flavours and aromas are brought to the table alongside a unique high that is strong, long-lasting, and undeniably pleasant.
With high THC levels, she is on the more potent end of the autoflowering spectrum. That means those expecting a classic euphoric rush from this strain won't be disappointed. Still, there is a lot of relaxation to be had with this cultivar.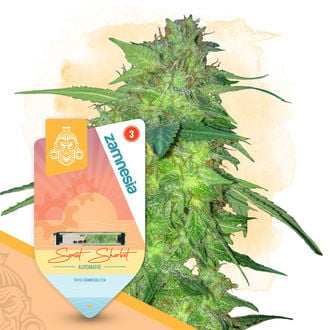 View
How To Grow Sunset Sherbet Automatic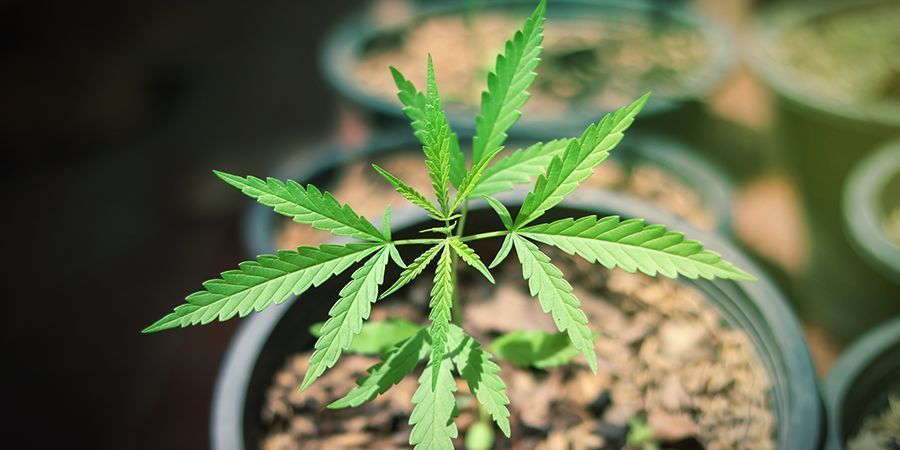 You may be under the impression that, being a genetically complex hybrid strain, Sunset Sherbet Automatic might be a little fussy when it comes to cultivation. Fortunately, this is not the case, and her diverse genetics only serve to help the process. Whether you're a complete novice or have plenty of experience, this strain will only impress.
| | |
| --- | --- |
| Grow Difficulty | Beginner |
| Best Suitable To Grow | Indoor / Outdoors |
| Climate | Warm, Sunny |
| Variety | Autoflowering |
| Height Indoor | 80–120cm |
| Height Outdoor | 80–120cm |
| Flowering Time | 60 Days (Seed to Harvest) |
| Harvest Period (Outdoor) | October |
| Yield Indoor | 350–450g/m² |
| Yield Outdoor | 60–100g/plant |
While she is accessible, Sunset Sherbet Automatic still requires a little TLC and maintenance to perform at her best. Whether grown indoors or outdoors, some pruning will go a long way with her. Her modest size makes for a discreet growing project, but also one that can be experimented with using LST and SOG growing methods.
With a short life cycle of 60 days, plants cultivated indoors will be ready before you know it. Allowed to flourish under a 600W light, you're likely to see yields of anywhere between 350–450g/m²—a pretty sizeable return for a plant of this stature.
Plants allowed to flourish in the warmth of sunlight will see a very similar growing cycle. Just make sure she's well-fed and watered throughout, and you'll be met with returns in the region of 60–100g/plant.
Sunset Sherbet Automatic: Aroma, Flavour, and Effects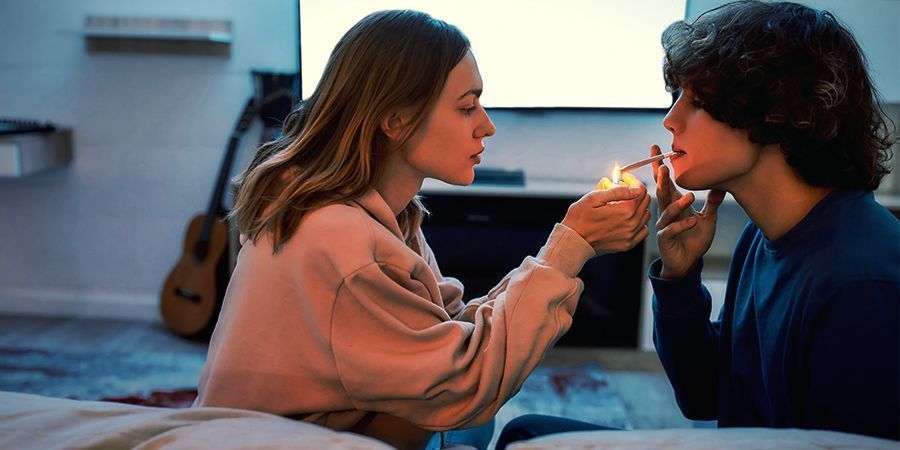 We've briefly touched upon her great flavour, aroma, and effects, but Sunset Sherbet Automatic will truly put a smile on the face of even the snootiest stoner. Whether smoked or vaped, with that initial pull you'll be met with a sweet and fruity flavour complemented by some impressive earthy and Kush tones. She may sound complex, but she effortlessly leans on her genetics to provide a sultry and well-rounded smoke.
However, it's her high that really rounds off the experience. With some pretty significant THC levels, you can expect a euphoric start to your high, which settles into a soothing and relaxing stone as the minutes and hours pass. Perfect for evenings on the couch or some downtime amongst good friends.
Sunset Sherbet Automatic is a potent strain that will definitely be enough to knock some off their feet. So, those who aren't particularly experienced with THC-laden strains may want to go easy initially. However, seasoned smokers may find themselves burning through a joint and becoming totally laid-back.
Sunset Sherbet Automatic Deserves Your Attention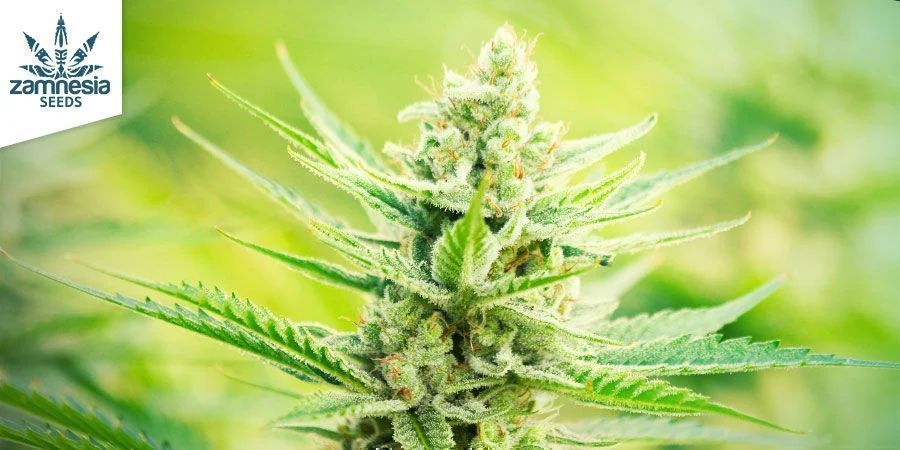 As you can probably tell by now, we're pretty sold on the idea of an autoflowering version of Sunset Sherbet. Derived from impressive genetics, she stands out from the crowd by offering an accessible and enjoyable growing experience coupled with some sizeable yields. And, with superb flavours and a high that is second to none, you simply can't go wrong with this robust autoflowering hybrid.