Blog


2 min
Getting To Know Dutch Passion: A Look At Their Popular Cannabis Strains

2 min
As one of the big boys of Dutch cannabis breeding, people have come to expect a lot of Dutch Passion. Their strains continue to please across the globe. Here are some of their most popular.
Dutch Passion has a rich heritage in cannabis breeding and is one of the oldest Dutch seed banks around. Over the years, they have worked with some of the finest genetics available and used them to craft master cannabis strains. So, we thought it would be a good idea to take a look at some of their more popular strains, outlining what makes them so special.
AutoMazar

The original Mazar used to be simply known as Afghan/Skunk and was the result of crossing two extremely popular indica strains. It went on to rise to extreme infamy, winning multiple awards. With the rise in the popularity of autoflowering strains, it only made sense for Dutch Passion to capture the beauty of Mazar in an auto strain - aptly named AutoMazar. This autoflowering variety was created with a straight up blend of Mazar and ruderalis genetics, offering an easy to grow, high yielding, potent strain. Going from seed to harvest in 11 weeks, Auto Mazar produces an abundance of super sticky bud that induces a mellow and relaxing indica high. She also only grows up to 80cm tall, making her an ideal choice for those with constrained space. When it comes to autos, she is a classic.
Hollands Hope
Hollands Hope is a feminized pure indica with an extremely high level of resilience. As the name suggests, it makes her ideal for growing outdoors in the cooler regions of Europe, such as the Netherlands and the UK. Outdoors, she can grow up to 2m high and yield extreme amounts of bud – up to 1000g/plant when in ideal conditions. Being a pure indica, Hollands Hope induces a deeply relaxing body stone, producing earthy aromas as she is smoked. A great choice for those looking to take their growing skills to the great outdoors.
Frisian Dew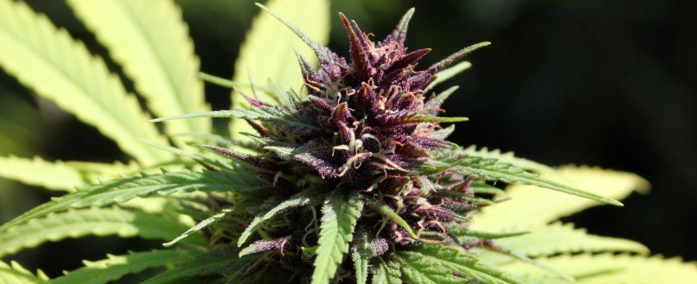 Another strain first conceived for growing outdoors in the cooler regions of Europe, Frisian Dew is a 50/50 hybrid with well-rounded traits. Happy growing outdoors, this strain is highly resilient, mould resistant, and able to put up with most novice errors. It makes her a great strain for first time outdoor growers. Thanks to Frisian Dew's hybrid genetics, the high she induces starts off as a happy, uplifting cerebral rush that follows through with a body melting stone – giving users the best of both worlds.
Frisian Duck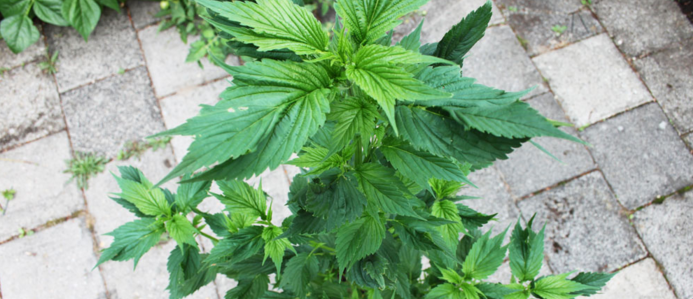 Taking from the Frisian Dew genetics, Frisian Duck is one of the most unusual cannabis strains we have ever seen, and an ultimate choice for people looking for subtle and stealthy plants. What makes this strain so unusual is its physical appearance; until it flowers, it looks nothing like a cannabis plant, and even then, it is not completely obvious. She produces webbed leaves instead of the typical cannabis fan, resembling a maple more than anything. It means outdoors growers can grow Frisian Duck with a lot more confidence in keeping their endeavour to themselves. The bud Frisian Duck produces has a light, citrusy aroma and induces a pleasant and happy cerebral high. She is a marvel of cannabis breeding!
Think Different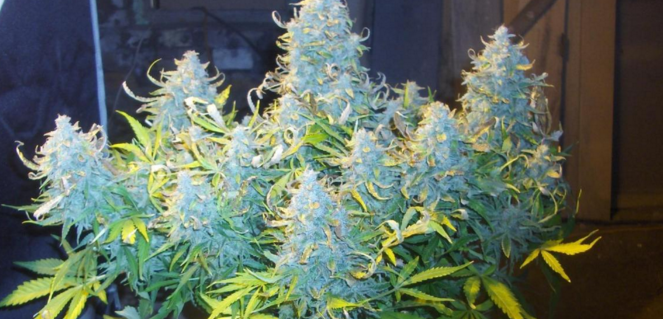 Think Different is an award-winning sativa dominant autoflowering strain with some pretty impressive yields. She has a genetic background in the illustrious AK-47 strain, which was shaped and honed in conjunction with a ruderalis to produce this titan of the auto world. Expect yields of up to 500g/m², easy growth, a 10-week seed to harvest time, and a potent sativa dominant cerebral high. Defiantly a top shelf choice for auto growers!
These are just some of the great strains on offer from Dutch Passion. They are a seed bank that continues to innovate, looking for new and interesting ways to apply cannabis genetics and change the cannabis community for the better. We are excited to see what they will produce in
---