Getting To Know Dutch Passion: A Look At Their Popular Cannabis Strains
4 min
As one of the big boys of Dutch cannabis breeding, people have come to expect a lot of Dutch Passion. Their strains continue to please across the globe. Here are some of their most popular.
Dutch Passion has a rich heritage in cannabis breeding and is one of the oldest Dutch seed banks around. Over the years, they have worked with some of the finest genetics available and used them to craft master cannabis strains. So, we thought it would be a good idea to take a look at some of their more popular strains, outlining what makes them so special.
You are able to purchase all your Dutch Passion seeds in this wonderful packaging. The tins have a hinged lid and a transparent window, with Dutch Passion name stamped physically into the lid and a metallic seal, this makes it quite unique and distinctive, so they are almost impossible to counterfeit.
The tins can be reused after to store your joints, extracts, hash, weed, rolling papers etcetera. They also make ideal humidity barriers and are a good option for medium-term storage of your seeds. A truly ideal solution which retains the sentimental and collectable value of previous Dutch Passion packaging.
AutoMazar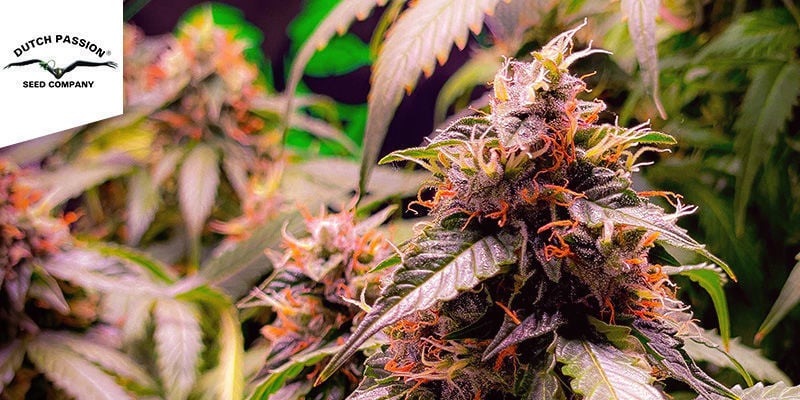 The original Mazar used to be simply known as Afghan/Skunk and was the result of crossing two extremely popular indica strains. It went on to rise to extreme infamy, winning multiple awards. With the rise in the popularity of autoflowering strains, it only made sense for Dutch Passion to capture the beauty of Mazar in an auto strain - aptly named AutoMazar. This autoflowering variety was created with a straight up blend of Mazar and ruderalis genetics, offering an easy to grow, high yielding, potent strain. Going from seed to harvest in 11 weeks, Auto Mazar produces an abundance of super sticky bud that induces a mellow and relaxing indica high. She also only grows up to 80cm tall, making her an ideal choice for those with constrained space. When it comes to autos, she is a classic.
Hollands Hope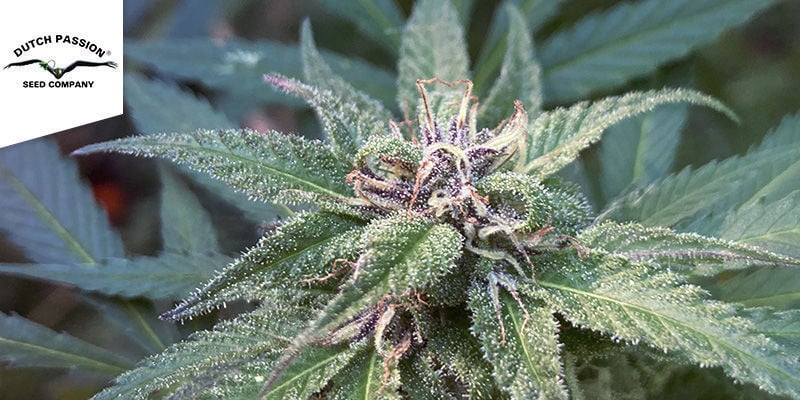 Hollands Hope is a feminized pure indica with an extremely high level of resilience. As the name suggests, it makes her ideal for growing outdoors in the cooler regions of Europe, such as the Netherlands and the UK. Outdoors, she can grow up to 2m high and yield extreme amounts of bud – up to 1000g/plant when in ideal conditions. Being a pure indica, Hollands Hope induces a deeply relaxing body stone, producing earthy aromas as she is smoked. A great choice for those looking to take their growing skills to the great outdoors.
Frisian Dew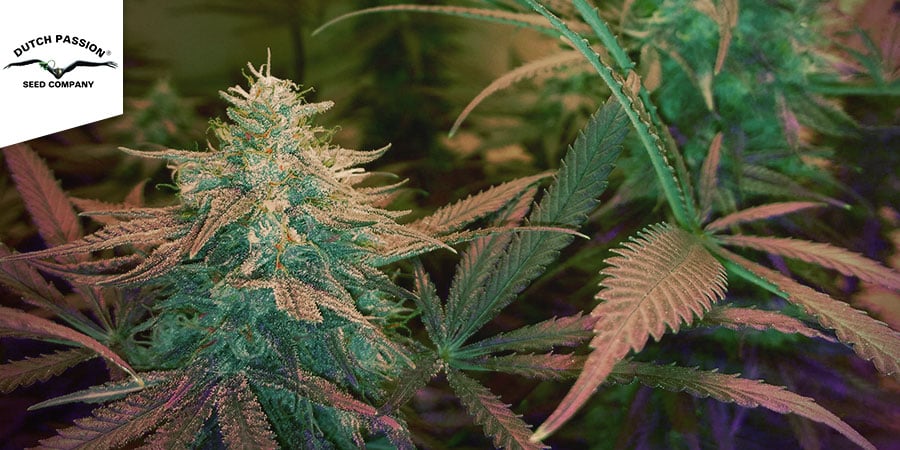 Another strain first conceived for growing outdoors in the cooler regions of Europe, Frisian Dew is a 50/50 hybrid with well-rounded traits. Happy growing outdoors, this strain is highly resilient, mould resistant, and able to put up with most novice errors. It makes her a great strain for first time outdoor growers. Thanks to Frisian Dew's hybrid genetics, the high she induces starts off as a happy, uplifting cerebral rush that follows through with a body melting stone – giving users the best of both worlds.
Frisian Duck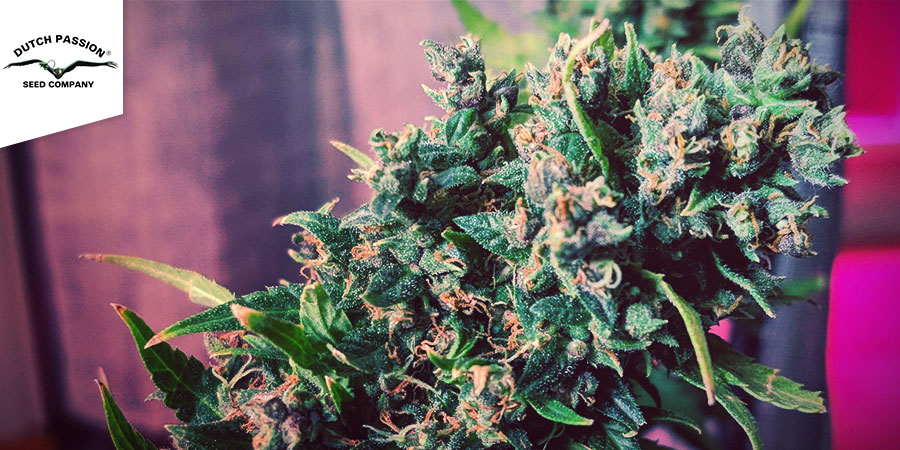 Taking from the Frisian Dew genetics, Frisian Duck is one of the most unusual cannabis strains we have ever seen, and an ultimate choice for people looking for subtle and stealthy plants. What makes this strain so unusual is its physical appearance; until it flowers, it looks nothing like a cannabis plant, and even then, it is not completely obvious. She produces webbed leaves instead of the typical cannabis fan, resembling a maple more than anything. It means outdoors growers can grow Frisian Duck with a lot more confidence in keeping their endeavour to themselves. The bud Frisian Duck produces has a light, citrusy aroma and induces a pleasant and happy cerebral high. She is a marvel of cannabis breeding!
Think Different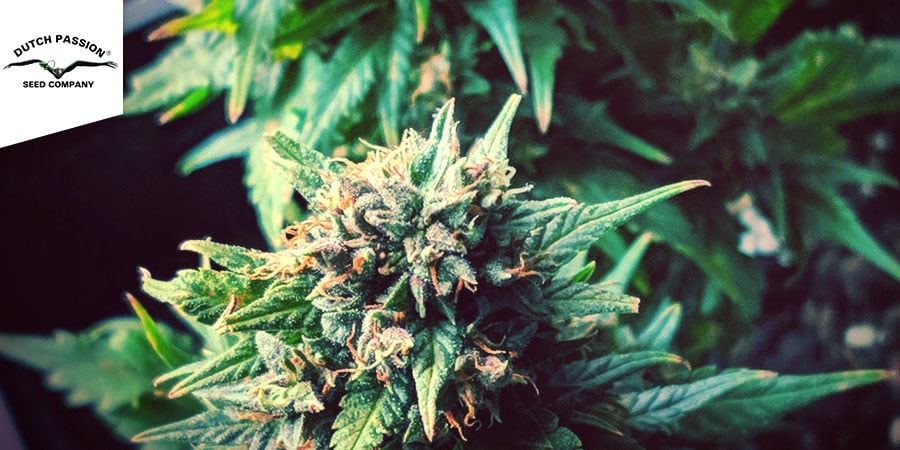 Think Different is an award-winning sativa dominant autoflowering strain with some pretty impressive yields. She has a genetic background in the illustrious AK-47 strain, which was shaped and honed in conjunction with a ruderalis to produce this titan of the auto world. Expect yields of up to 500g/m², easy growth, a 10-week seed to harvest time, and a potent sativa dominant cerebral high. Defiantly a top shelf choice for auto growers!
These are just some of the great strains on offer from Dutch Passion. They are a seed bank that continues to innovate, looking for new and interesting ways to apply cannabis genetics and change the cannabis community for the better. We are excited to see what they will produce in the future.
AUTO DUCK FEMINIZED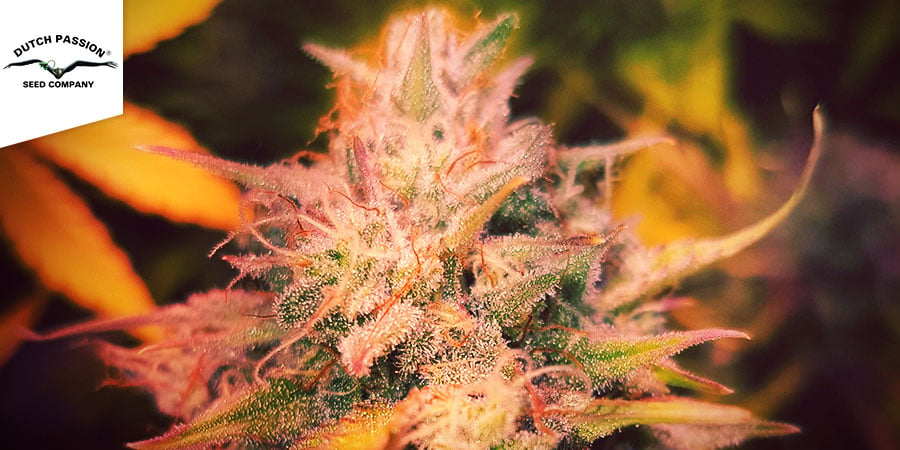 A very special variety, Auto Duck is popular for not looking like cannabis at all because of her bungled leaf structure that grows in the shape of a duck's foot. She offers a set of even and sturdy side branches from tail to crown. The open branches tend to become packed with bud, making her ideal for mould resistance. Auto Duck never grows much taller than 70cm and is a great outdoor plant with yields of up to 70 grammes per plant. Auto duck is ideal for the urban environment, smaller gardens or balconies, as well as stealth growing.
A cross between the wildly popular Frisian Duck and Auto White Widow, Auto Duck is a powerful strain with long-lasting effects, now available feminized. She grows easily in most conditions, has a maximum lifecycle of about 90 days when grown outdoors, but she can work even quicker indoors. A great autoflowering choice for beginner growers or anyone looking for results while keeping their efforts a hidden secret!
AUTO GLUEBERRY OG FEMINIZED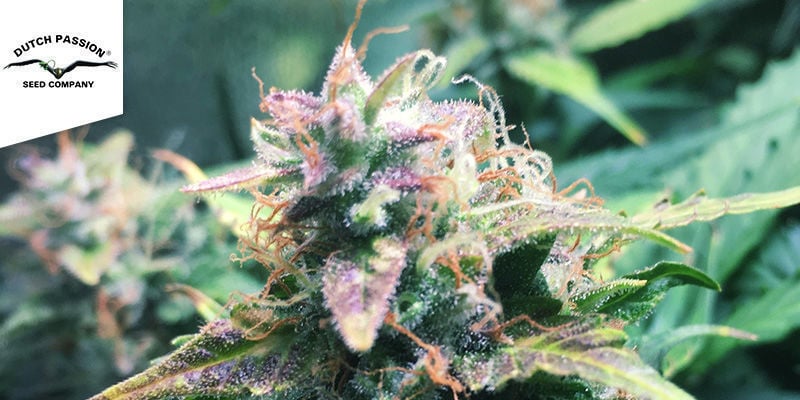 Like her bigger photoperiod sister, Glueberry OG Auto is a cross between Gorilla Glue and an OG which was crossed with an Auto Blueberry for autoflowering versions. The result: a spectacular and convenient autoflower that is super easy for everyone and anyone to grow. With the splendid taste quality of her parents, the now feminized version of the Auto Glueberry OG is highly popular because of her hard-hitting Sativa-dominant power.
A wonderful hybrid, Auto Glueberry OG feminized very well suited for SOG or ScrOG style growing for maxing out on the already more than respectable yields. All she needs are the basic nutrients, light and water and she'll be ready for harvest in around 11 weeks from seed to harvest. This really is a potent sativa-hybrid suitable for all kinds of experienced growers.
With her fusion of Asian and American flavour, Auto Glueberry OG produces Diesel fumes perfectly complimented with the fruity sweet scent of Blueberry. A genius combination of powerful taste and superb growing convenience!
PASSION FRUIT FEMINIZED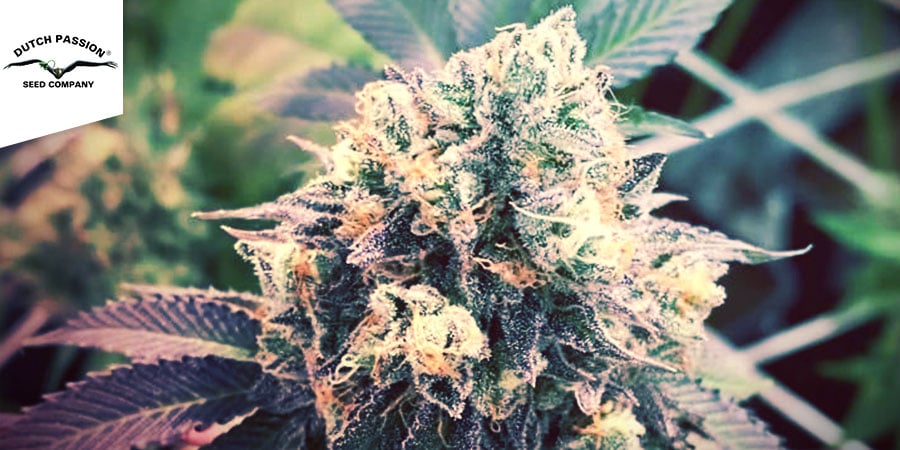 Passion Fruit by Dutch Passion comes as close to a smokeable fruit as it gets. She is possibly the fruitiest strain that you can get your hands on today. Her awesome aroma and spectacular potency make her a strain that you will fall in love with.
She was developed by the breeders at Dutch Passion from a mind-blowing clone of a certain select Sweet Pink Grapefruit mother. Dutch passion went a step further with this strain and added the power and genetics of an Original Orange Bud, which not only amped up the fruity flavour but also boosted the yields of this plant up a level. Not only that but she's now also available as feminized seeds!
She is a great indoor and outdoor plant, as well as a good greenhouse grower. She is known to flourish just about anywhere. With a short and sweet flowering time of just 8 weeks, she is not a demanding plant and can offer some fine bud, delicious for even the most experienced connoisseurs. Yet she provides top notch bud for all levels of grower.
For outstanding outdoor results, a sunny climate like Southern Europe is optimal. Some of her plants have measured a mind-bending 20% of THC. The high is not only fantastically fruity and flavourful but also provides a long lasting and powerful high. One of the fruitiest you can find! With her spectacular potency and great yields, this is a first-grade feminized hybrid that should be on the list for any cannabis connoisseur!