Blog

4 min
Zamnesia's Top 10 Favourite Gifts For €50 Or Less

4 min
There's no better time to start shopping for presents than now. But you don't have to break the bank. We've put together a list of 10 of our favourite Zamnesia gifts that are all 50 euro or less.
This is the season to exchange gifts with loved ones! Around this time of year, keeping a decent amount of currency in your pocket is not easy. Not only do you have Christmas presents to buy for friends and family, but New Year's is also around the corner, which means you have to stock up on all your favourite strains, alcoholic beverages, food, and more. We get it.
That's why we've compiled a list of 10 of our favourite Zamnesia gifts, all of which are just €50 or less! From grinders to high-quality glass, we've included a bit of everything. And if you're on an even tighter budget, feel free to check out our other weed-friendly gift blog, the Top 10 Zamnesia Gifts Under €10 for more affordable options!
Video: Top 10 Favourite Gifts For €50 Or Less
1. SOLINDER METAL GRINDER, €49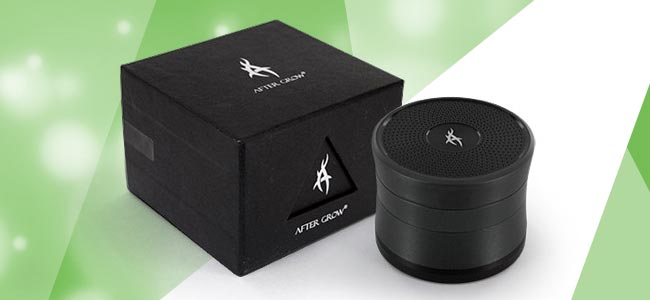 Are you in need of a quality grinder that will last you a lifetime? If so, then feast your eyes on the 4-piece Solinder Grinder by After Grow, which comes complete with a pollen sieve and a handy scooper to make kief-collecting a breeze. No matter how sticky the bud, the Solinder Grinder, made of top-grade CNC aluminum, can bust it down with ease. Even better, the Solinder Grinder's lid is magnetic, so you need not worry about any of your precious herbs falling out. Not to mention, it comes in a variety of colours and its own nifty case for extra protection.
2. EHLE GLASS BONG MARY JANE INTOXICATOR, €39,95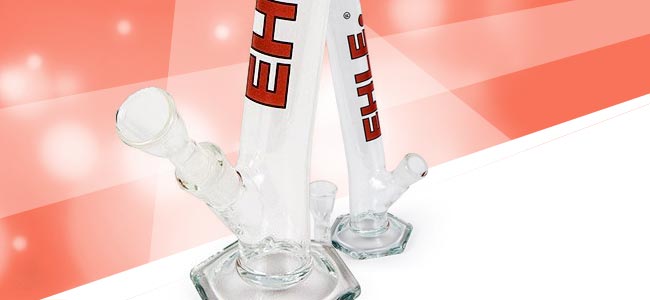 A stoner can never own too many pieces of glass, especially ones that are reliable. Although the Ehle Glass Bong Mary Jane Intoxicator is only 22cm high, she hits like a champ and will practically take your breath away, but in a good way. And with her simple yet sleek design, you'll get a clear view of all the milky cloudage with every inhale. Don't underestimate this beauty; she's as powerful as devices twice her size.
3. MYSTIQUE CRYSTAL PIPE - FLUORITE, €49,95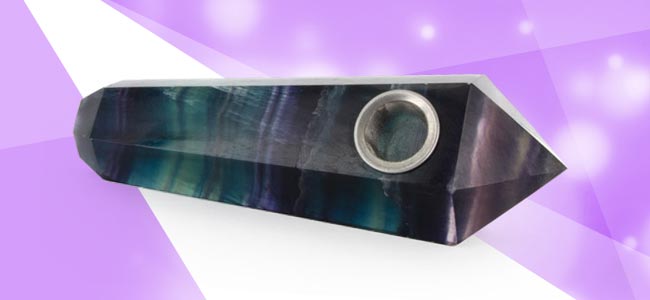 This lovely fluorite crystal is far from your ordinary pipe. Besides her beautiful array of purple, blue, and green hues, she's said to hold extra special powers. Not only does she promote spiritual wholeness, but also peace, protection, and development, making her the perfect companion for meditation.
Supposedly, fluorite crystals are also fantastic at fighting-off unwanted energies and chaotic vibrations. So whether your life could use more positivity, or you just want something super spectacular to stare at while you blaze, the Mystique Crystal Pipe is just what you need. And she even comes in an ultra-luxurious box to keep her safe when she's not in use.
4. BREWBARREL, €29,99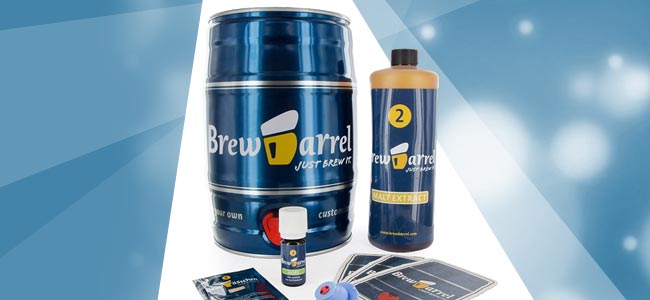 Speaking of the holidays, what better time to whip up your own brew than this time of year? Of course, it's far less work to stop by the local store and pick up a six-pack of beer. But why do that when you can concoct something more impressive right at home? It's not as hard as you may think.
In fact, all it takes is a few steps and voila; you have homemade, tasty fuel. Not to mention, you can make up to 5 litres of beer with this BrewBarrel. And it's cheap, so why not knock your friends' socks off with a little something different than what they're used to sipping on?
5. DEATH STAR GRINDER, €14,95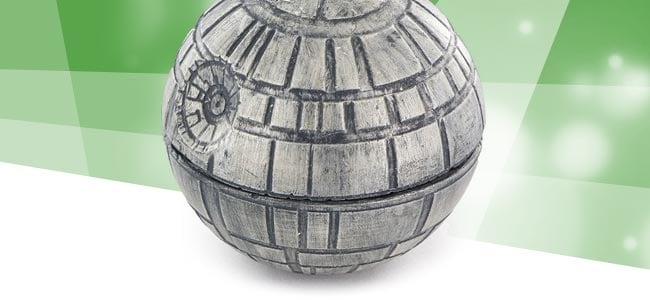 Just for the Star Wars fans out there, check out this stellar Death Star grinder. While it won't send you to a galaxy far, far away on its own, it will rip those nugs right apart, so that you have perfectly ground herb to roll-up and smoke on when you're ready to escape this crazy world they call Earth. Or, you can even toss some mushrooms in there if you're really in need of a trip.
6. FUTUROLA KING SIZE ROLLER, €13,50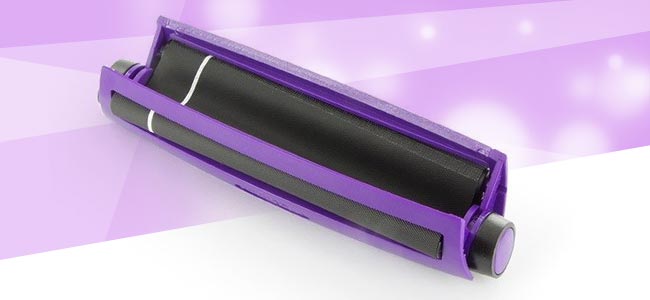 We aren't all born experts at rolling fatties. But that's okay; with the Futurola King Size Roller, you don't need to have any experience to roll-up something hefty. Even if you are a pro with papers, the Futurola can still come in handy, especially when you're in a rush and need something to smoke on, and fast.
From pink to black, the gadget comes in multiple colours. However, when you order from us, you don't get to choose. Who doesn't love surprises? And when you want to carry your tool with you to your destination of choice, there's also a pouch included so that you can slide it on in and bring it with you on-the-go.
7. ROYAL QUEEN SEEDS STARTERS KIT, €39,95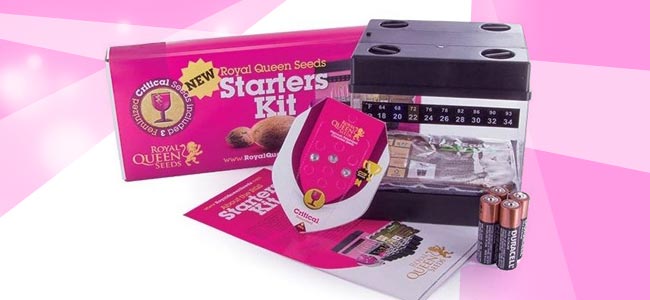 The hardest part of growing cannabis isn't planting the seed; it's waiting for your plant to sprout right before your eyes. Nothing is more disappointing than waiting for your herb to grow, only to be left with nothing. Indeed, germination can be a huge letdown. Then again, it can also be the most rewarding experience.
To ensure that you achieve life from every seed, get yourself one of our Royal Queen Seeds Starter Kits. It comes with everything you need, minus water. Even beginner growers will find that growing cannabis can be as easy as 1-2-3. Plus, you get to choose your seeds.
8. HONEST MICRO TORCH LIGHTER, €17,50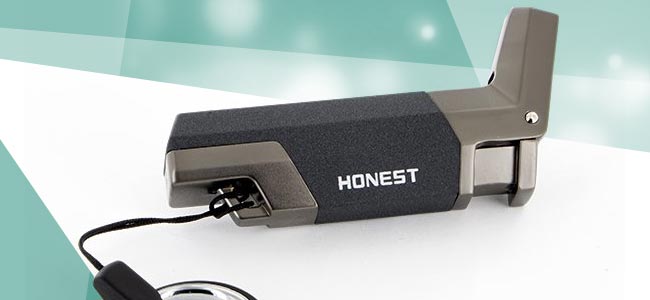 Having a lighter is a must when it comes to smoking your favourite herb. But those cheap ones you get at the gas station hardly ever last as long as you'd like. Not to mention, you can spend several minutes just trying to get it to light at all. By the time you get a flame, your thumb is so sore that it's quite literally a pain to continue using it.
That's all the more reason to invest in one of our Micro Torch Lighters by Honest. Not only is it perfect for sparking bongs, but also pipes, BBQ grills, and so much more. And since it's powered by butane gas, all you have to do is refill it to continue using it for years and years to come.
9. RAW BAMBOO BACKFLIP TRAY, €49,95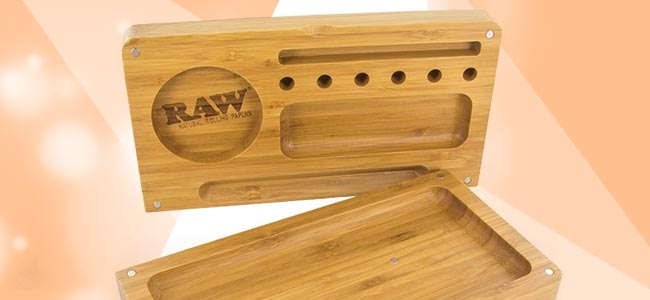 Everything made by RAW is excellent. So if you need a top-notch rolling tray, then look no further than this one here. In addition to keeping all your accessories organised with its many compartments, this Bamboo Backflip Tray will also secure everything in place thanks to its included set of 8 magnets. And when you're in the mood for fun and games, as it turns out, this accessory even doubles as a portable backgammon and chess game. After playing and getting your roll on, just flip it shut and stash it away. Or, since it's discreet, tote it by your side like a briefcase.
10. BREWFERM STARTER KIT BASIC, €35,95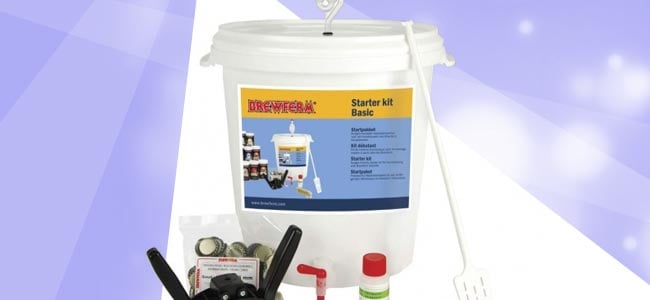 While the complete Brewferm Starter Kit will cost you slightly over €50, it's worth every penny if you enjoy homemade brews. And it's compatible with most beer kits, from Brewferm to Muntons. If by chance you don't prefer beer, you can also make your own wine or cider if you wish.
Each Starter Kit includes the following: one plastic 30l fermentation bucket with tap and airlock, a brewing spoon and bottle brush, a crown capper, 100 crown cork, and a cleaning product called Chemipro® OXI. Although the setup looks intimidating, it's actually quite easy to use. And it only takes around 7-10 days to ferment the beer. Not to mention, you can store your brew for up to a year once the beer has conditioned inside the bottle (not included).
Written by: Brittney
A firm believer that cannabis can be a benefit to society, Brittney has enjoyed its subtleties for a long time. This love is reflected in her writing, which aims to inform, educate, and bring people together over a love of cannabis.

Find out about our writers
---