Blog

5 min
Top 10 Cannabis-Related Gifts Under €10
5 min
We've all been there, buying presents on a budget. Click here and check out the dopest cannabis gifts, which cost almost nothing, man!
WE HAVE SELECTED OUR FAVOURITE CANNABIS-RELATED GIFTS THAT WON'T BREAK THE BANK
Spent all your money on weed? Gotta buy a gift for your friend? We're here to provide you with affordable cannabis gifts for your beloved tokers. Every item on this list costs below €10, perfect for your current financial status. Let's get real, if you had money for fancy gifts, you wouldn't be reading this blog. But remember, it's the thought that counts.
The following gifts shall express your care and shared cannabis interests with your recipients. Let's check out these dank presents!
1. CANNABIS CONDOMS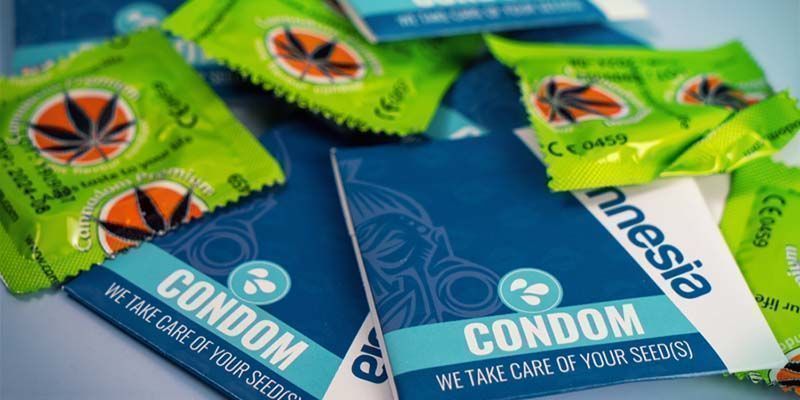 Tender ganja love is a highly desired endeavour. There's no better way to spread the love than by gifting your friend or partner with cannabis-inspired condoms. These "Cannadom" latex condoms with silicone-based lube taste and smell like marijuana.
This gift is funny, affordable, and mediates the desire to keep your friend STD-free, which automatically grants you "friend of the year" award. Remember that these condoms are intended for sex, not for smoking or consumption.
2. FLAVOURED ROLLING PAPERS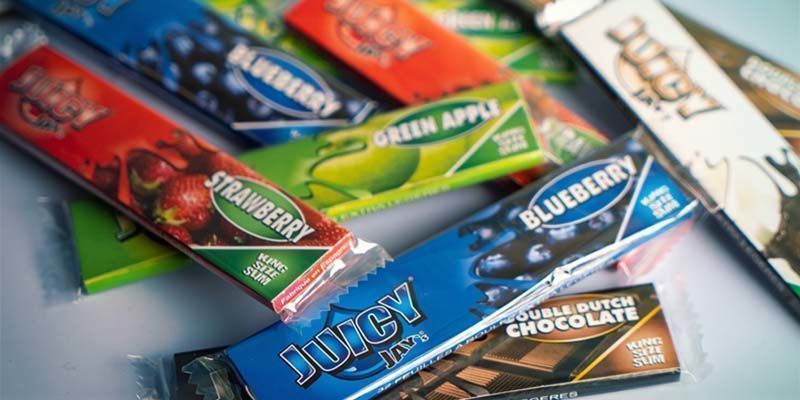 Rolling joints is an art; it's a craft that requires proper tools to construct a masterpiece. To roll the perfect J, one requires high-quality rolling equipment such as Juicy Jay's Flavored King Size papers.
This affordable gift is the ultimate cannabis gift for your ganja connoisseur friend. All tokers need rolling papers - and love. This gift contains both. For ultimate friendship gains, give these rolling papers to your gift recipient, and offer to roll a fatty. Mad respect follows.
3. Torch Hyper Lighter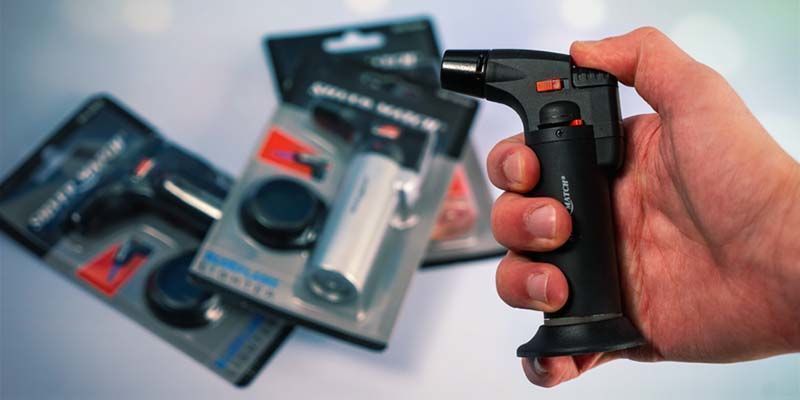 For all your hyper friends, the Torch Hyper Lighter is the ultimate gift. Since you're broke, this affordable lighter is the perfect gift. All cannabis enthusiasts require a solid lighter, which burns that MJ with great precision. Torch lighters are powerful and very precise.
Your veteran ganja friend has surely had hundreds of lighters unintentionally stolen by other toker friends - an extra is always worth having around. The shape of this lighter is perfect for bong-toking endeavors, and overall functionality.
4. Zamnesia All Black Metal Rolling Tray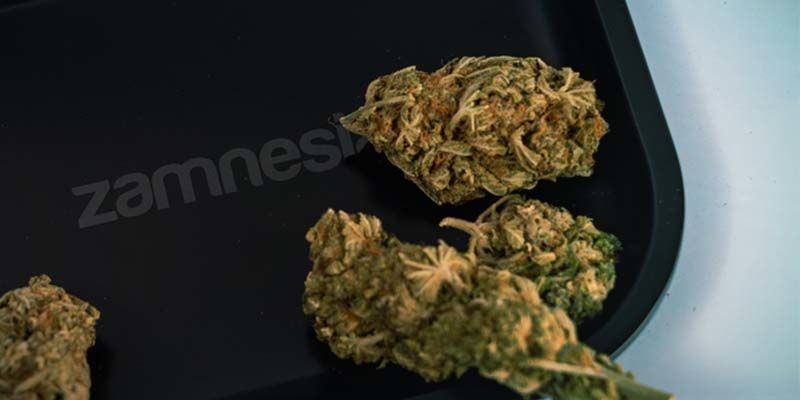 There's nothing like having a sturdy and reliable rolling tray by your side. Offering a minimal yet stylish surface for grinding your buds and rolling your joints, this all-black rolling tray is made of metal and perfect for all settings and situations. It's also small enough to put in your bag and take on the move. Rounded off with the Zamnesia logo in the middle of the tray, and a secret message underneath to surprise clumsy rollers, this rolling tray provides ample room and ample fun.
5. Piecemaker Zamnesia Kontainer & BHO Mat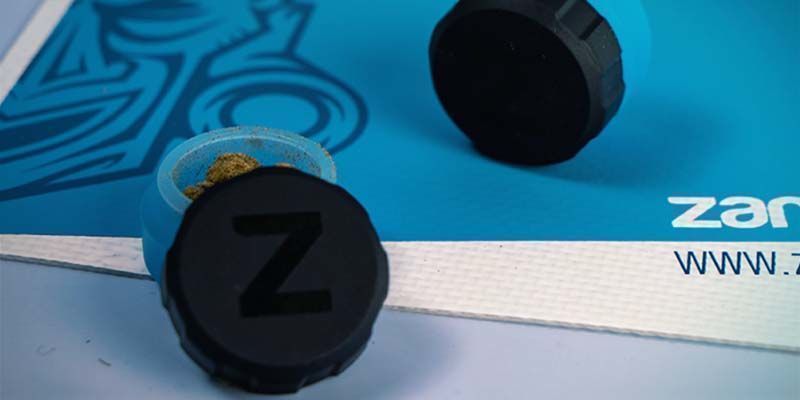 Got a friend that's crazy about concentrates? Well, this combination is the gift for them. Allow them to take their resins, extracts, and waxes on the move with the Zamnesia Kontainer. This handy, pocket-sized pot is made from high-grade silicone that will keep all substances fresh and delicious until they are needed. Lightweight yet shatter-proof, freezer-safe, and able to withstand temperatures up to 450°C, this is a borderline indestructible gift that keeps on giving. Perfect for travelling, and for the more accident-prone cannabis connoisseur. For those looking to make or use concentrates, the BHO Mat serves as the ideal surface to work on. Made from a combination of silicone and fibreglass, this is the ultimate non-stick mat that can handle the stickiest of extracts and resins with ease. The perfect companion to the aforementioned Kontainer.
6. SEEDS!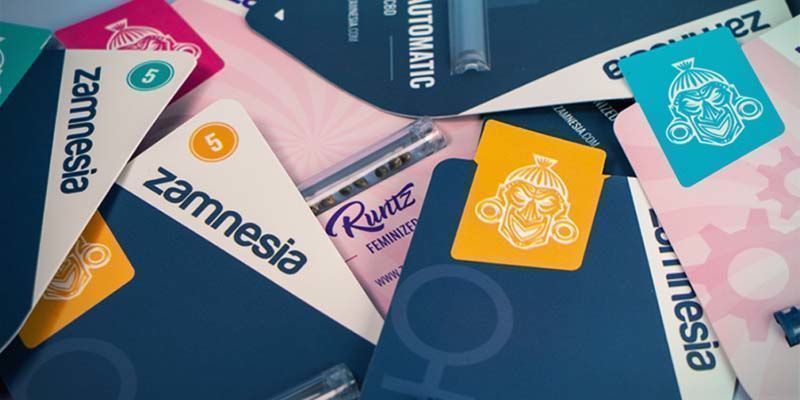 Some leading seedbanks like Zamnesia Seeds and Royal Queen Seeds offer single-seed packets for under €10! Below are some of the best strains to gift to your closest of stoner kin.
ROYAL HIGHNESS
One tender and passionate night, Respect 13 and Juanita la Lagrimosa decided to make sweet love without the Blowdom condom. As a result, the amazing Royal Highness came to light. This 40% indica and 60% sativa induces balanced highs, perfect for any festivity. This gift is ideal for your ganja grower mates, who are continuously looking for the dankest of the dank.
AMNESIA HAZE
Amnesia Haze is a powerful strain, much appreciated by the vast majority of ganja warriors. This sativa delight won an abundance of awards, and continues to shape the collective cannabis consciousness. The THC levels are super high and the yields are immense. Purchase this gift for anyone interested in perpetuating the dank legacy of Amnesia Haze.
Zammi Special
Want to pick up a strain for your mate that will really pack a punch? Well, you've got it with Zammi Special. This indica-dominant hybrid boasts some impressive THC levels at 16%; but this is also one super-affordable strain that offers both a painless growing experience and high-quality yields in a short period of time. The sooner your friend grows her, the sooner you can try her spicy and earthy buds yourself.
7. OLD-SCHOOL GLASS PIPES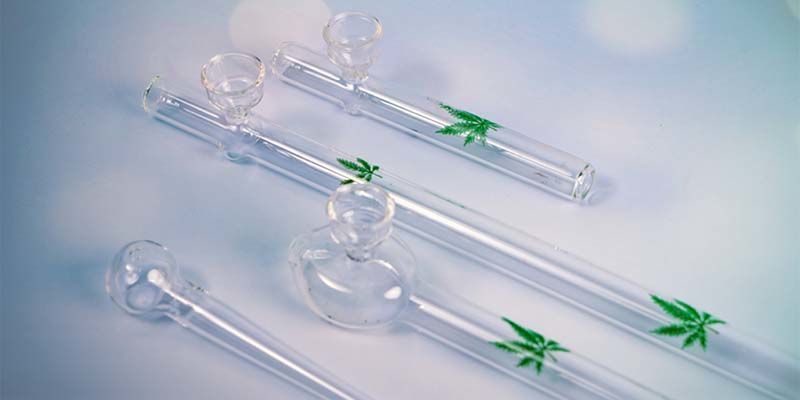 These old-school glass pipes are super classy. The kaleidoscopic colours enhance the pipe smoking experience. Upon gifting your mate with this beautiful pipe, you shall be loved forever. It's an affordable present, which must be packed with dank ganja.
These glass pipes are quite resistant, but don't push your luck. Vaporizers are taking over the world, but sometimes, just sometimes, you wish to indulge in a smooth pipe hit.
8. Zamnesia Geotextile Fabric Pot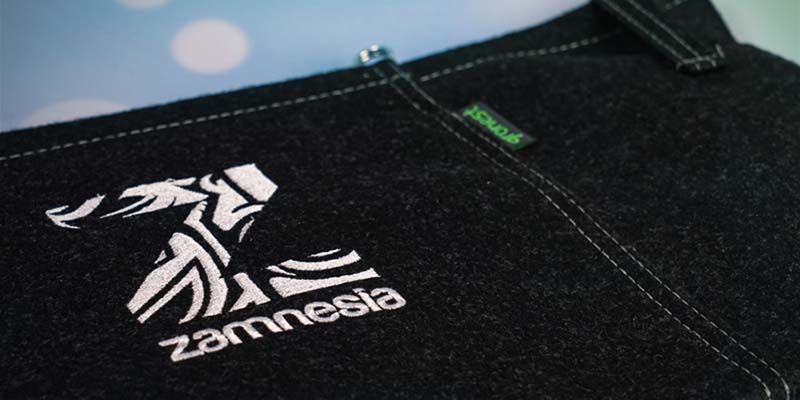 Whether you're a first-timer or a seasoned pro, the equipment needed to achieve a quality harvest is more or less the same. That's why we've included the Zamnesia Fabric Pot on our list. This is the perfect cost-effective way to grow at home. The pot allows for unrivalled airflow, keeping your substrate hydrated and moist and allowing your plants to flourish. Durable and reliable, give the gift of growing with this quality geotextile fabric pot.
9. Piecemaker Zamnesia Karma Silicone Pipe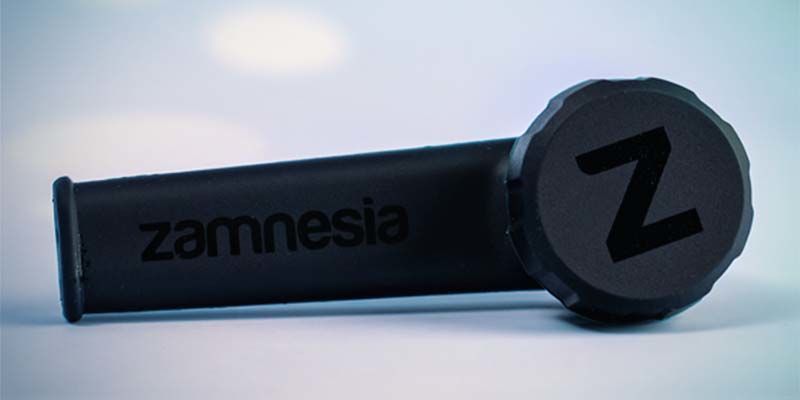 The perfect pocket-sized cannabis companion, this pipe is crafted from robust FDA-approved silicone, and is ideal for smokers of all experience levels. Complete with a built-in stainless steel bowl that provides plenty of space for your favourite herb, this is an effortless piece to use, and makes for the perfect present. Ideal for a life on the move or a cosy smoke at home, the pipe comes with a screw cap to cover the bowl when not in use. This stylish pipe is adorned with the Zamnesia logo and available in black.
10. ZAMNESIA CHILLI & PEPPER SEEDS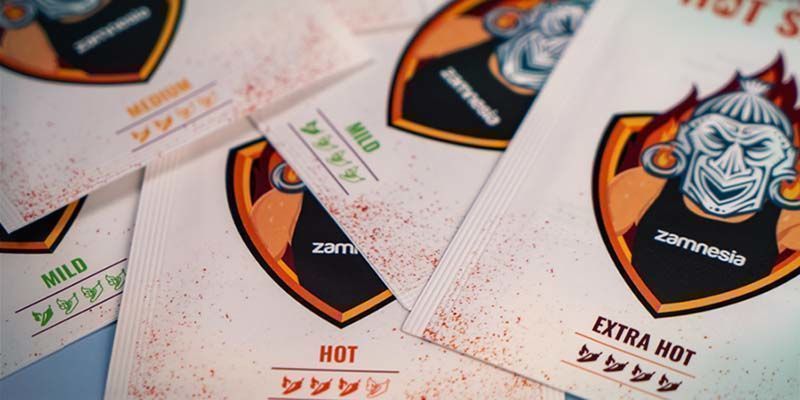 As a relatively new addition to the Zamnesia family, our Peppershop is filled with various seeds to suit all tastes. What's more, they're incredibly simple to cultivate at home, no matter where you are! If you prefer things a little milder, we've got the seeds to see you right. However, if you have a proclivity for the hottest chillies around, we've also got you covered! Whichever seeds you choose, they make the ideal gift, serving up store-quality chillies with minimal effort.
ANAHEIM CHILLI SEEDS
As the mildest chillies available from the Peppershop, Anaheim chilli seeds might not make you sweat, but they provide amazing flavours from bountiful fruits. Awesome for creating dishes and salsas.
CAROLINA REAPER CHILLI SEEDS
As the hottest pepper in the world, the Carolina Reaper racks up a rating of 2.2 million on the Scoville scale. These truly are the hottest of the hot, and should be treated as such. That's not to say you can't have some fun and create some mind-blowing dishes with Carolina Reapers.
GREAT ZAMNESIA GIFTS FOR ALL
As you can see, regardless of your budget, a great gift isn't far away. Whether you're treating a friend, a family member, or, most important of all, yourself (we won't tell), there's plenty to choose from. Simply head over to the Zamnesia store to pick a present that will really make someone's day.