Blog


4 min
Top 10 Cannabis-Related Gifts Under €10

4 min
We've all been there, buying presents on a budget. Click here and check out the dopest cannabis gifts, which cost almost nothing, man!
WE HAVE SELECTED OUR FAVOURITE CANNABIS-RELATED GIFTS THAT WON'T BREAK THE BANK
Spent all your money on weed? Gotta buy a gift for your friend? We're here to provide you with affordable cannabis gifts for your beloved tokers. Every item on this list costs below €10, perfect for your current financial status. Let's get real, if you had money for fancy gifts, you wouldn't be reading this blog. But remember, it's the thought that counts.
The following gifts shall express your care and shared cannabis interests with your recipients. Let's check out these dank presents!
1. CANNABIS CONDOMS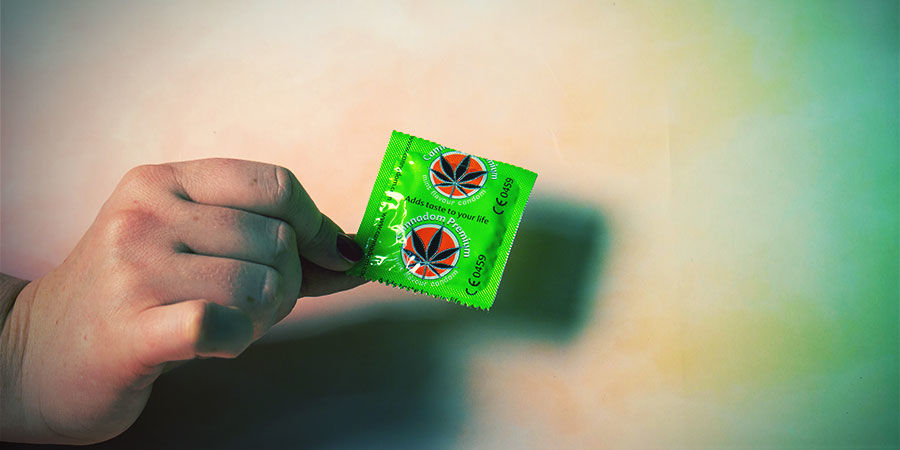 Tender ganja love is a highly desired endeavour. There's no better way to spread the love than by gifting your friend or partner with cannabis-inspired condoms. These "Cannadom" latex condoms with silicone-based lube taste and smell like marijuana.
This gift is funny, affordable, and mediates the desire to keep your friend STD-free, which automatically grants you "friend of the year" award. Remember that these condoms are intended for sex, not for smoking or consumption.
2. FLAVOURED ROLLING PAPERS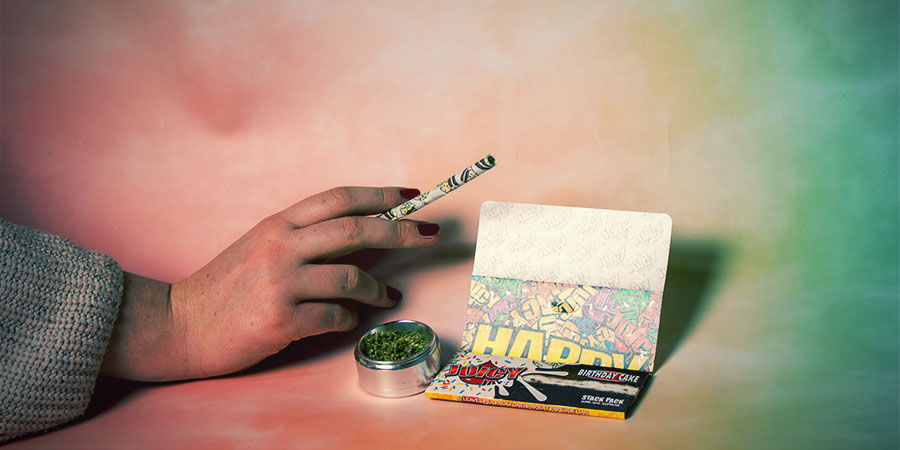 Rolling joints is an art; it's a craft that requires proper tools to construct a masterpiece. To roll the perfect J, one requires high-quality rolling equipment such as Juicy Jay's Flavored King Size papers.
This affordable gift is the ultimate cannabis gift for your ganja connoisseur friend. All tokers need rolling papers - and love. This gift contains both. For ultimate friendship gains, give these rolling papers to your gift recipient, and offer to roll a fatty. Mad respect follows.
3. TORCH HYPER LIGHTER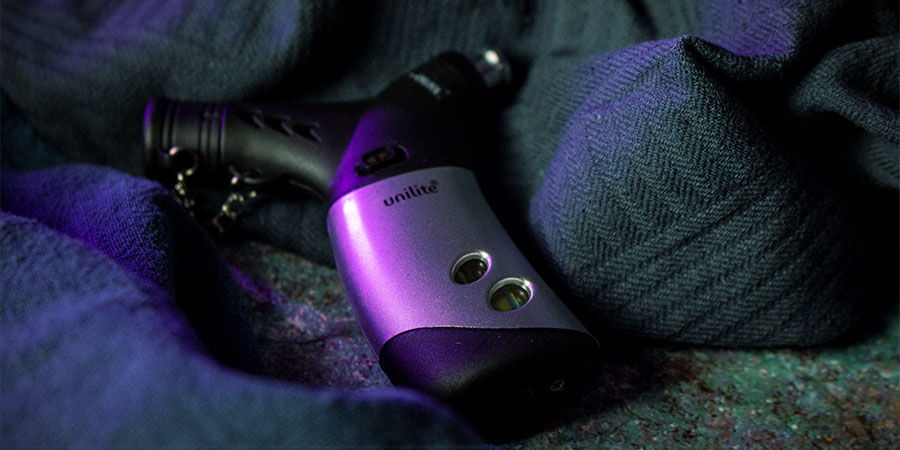 For all your hyper friends, the Torch Hyper Lighter is the ultimate gift. Since you're broke, this affordable lighter is the perfect gift. All cannabis enthusiasts require a solid lighter, which burns that MJ with great precision. Torch lighters are powerful and very precise.
Your veteran ganja friend has surely had hundreds of lighters unintentionally stolen by other toker friends - an extra is always worth having around. The shape of this lighter is perfect for bong-toking endeavors, and overall functionality.
4. Best Buds Metal Rolling Tray Small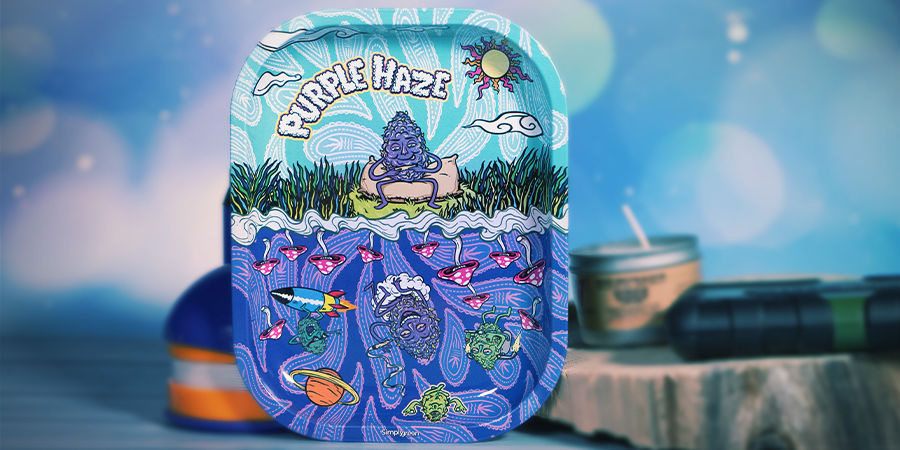 There's nothing like having a good, sturdy rolling tray at your side. Best Buds has outdone themselves with their Metal Rolling Tray. As one of the more essential items in a smoker's arsenal, this tray will sit snugly on your lap as you go to work grinding and rolling the finest joints. Measuring in at 14 × 18cm, this tray provides ample room.
Available in a variety of designs that are sure to suit the person you're buying for. But if you're looking to treat yourself at the same time, we won't tell!
5. Zamnesia Silicone Oil Jar & BHO Mat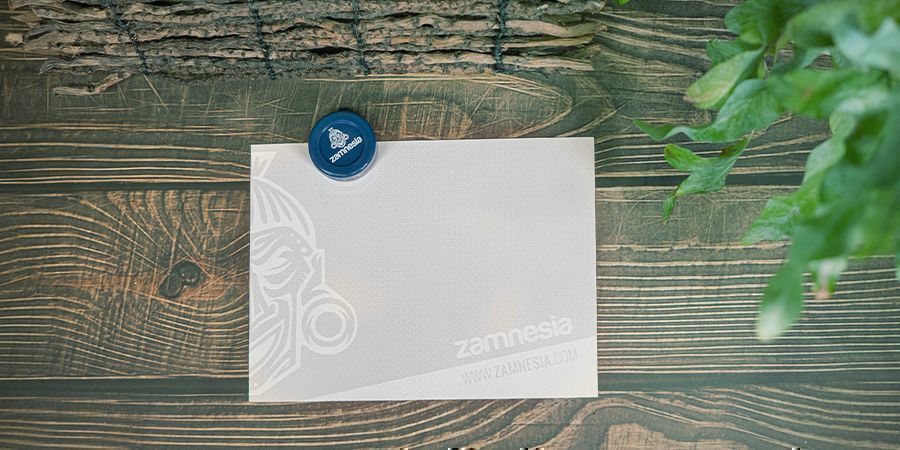 The BHO Mat is made from a hybrid of fibreglass and silicone and offers a great non-stick surface. Measuring a generous 20 × 15cm, this mat will sit comfortably on your lap or table with ease. Resistant to extreme temperature changes ranging from −40–240°C and completely stain and odour-proof, so you don't have to worry about any lasting mess.
Couple this with the Silicone Oil Jar and you're onto a winner. This jar can store up to 7ml of concentrates and will fit easily inside your pocket or bag, making it ideal to use on the move. With a squeeze-and-twist design lid, the jar is robust and resilient, and is even shatterproof should you accidentally drop it.
This is truly a match made in heaven for those concentrate connoisseurs out there. Not only does the BHO Mat by Zamnesia offer you a great working space on which to break and divide your concentrates, but the accompanying Silicone Oil Jar can store the parts you don't use effortlessly.
6. SEEDS!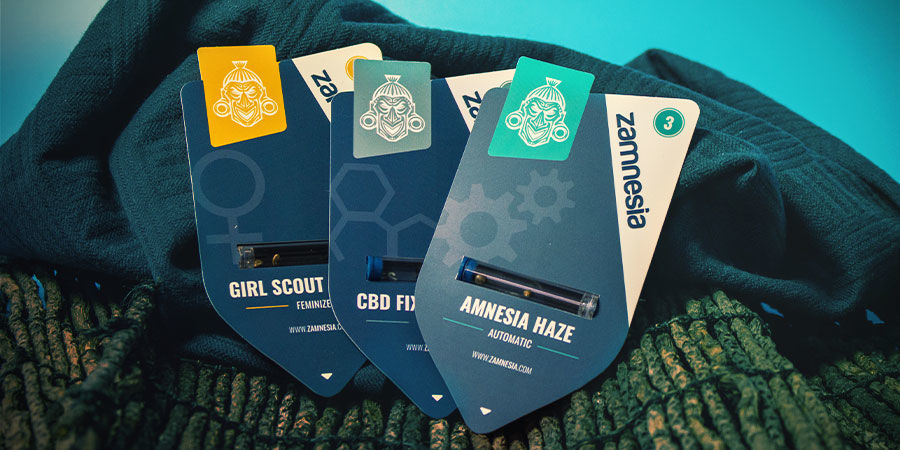 Some leading seedbanks like Zamnesia Seeds and Royal Queen Seeds offer single-seed packets for under €10! Below are some of the best strains to gift to your closest of stoner kin.
ROYAL HIGHNESS
One tender and passionate night, Respect 13 and Juanita la Lagrimosa decided to make sweet love without the Blowdom condom. As a result, the amazing Royal Highness came to light. This 40% indica and 60% sativa induces balanced highs, perfect for any festivity. This gift is ideal for your ganja grower mates, who are continuously looking for the dankest of the dank.
AMNESIA HAZE
Amnesia Haze is a powerful strain, much appreciated by the vast majority of ganja warriors. This sativa delight won an abundance of awards, and continues to shape the collective cannabis consciousness. The THC levels are super high and the yields are immense. Purchase this gift for anyone interested in perpetuating the dank legacy of Amnesia Haze.
Zammi Special
Want to pick up a strain for your mate that will really pack a punch? Well, you've got it with Zammi Special. This indica-dominant hybrid boasts some impressive THC levels at 16%; but this is also one super-affordable strain that offers both a painless growing experience and high-quality yields in a short period of time. The sooner your friend grows her, the sooner you can try her spicy and earthy buds yourself.
7. OLD-SCHOOL GLASS PIPES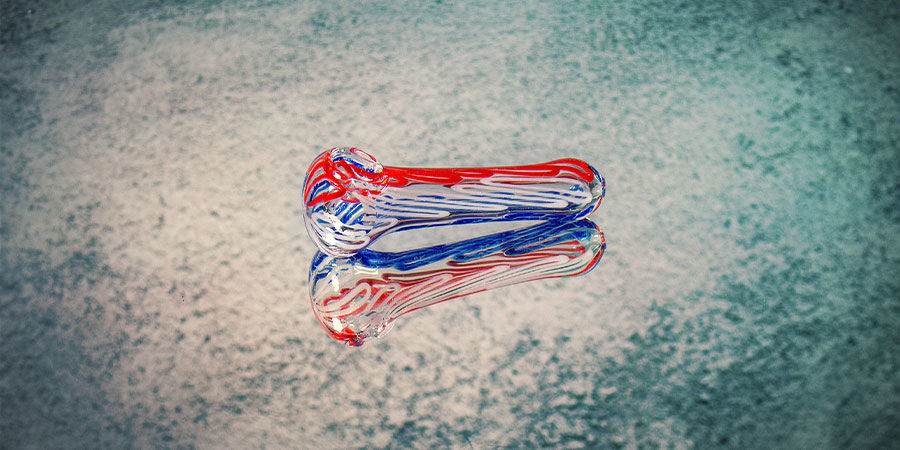 These old-school glass pipes are super classy. The kaleidoscopic colours enhance the pipe smoking experience. Upon gifting your mate with this beautiful pipe, you shall be loved forever. It's an affordable present, which must be packed with dank ganja.
These glass pipes are quite resistant, but don't push your luck. Vaporizers are taking over the world, but sometimes, just sometimes, you wish to indulge in a smooth pipe hit.
8. A GRINDER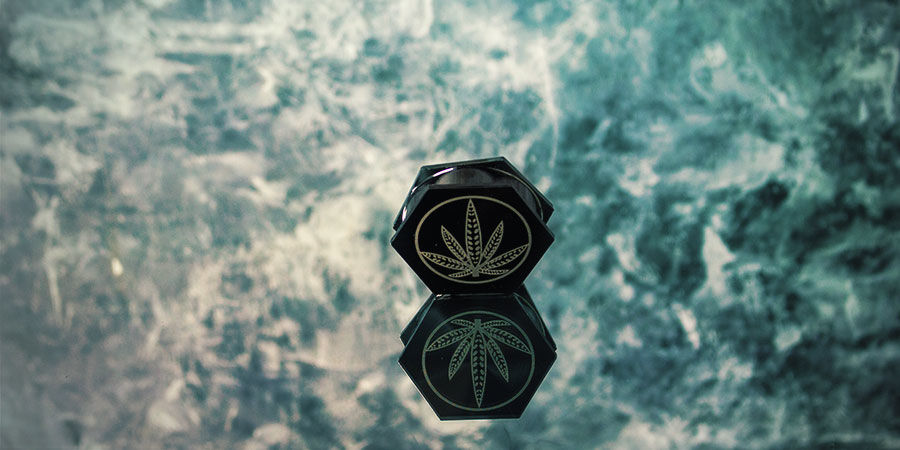 Whether you friend is a vape-head, a joint connoisseur, or a bong enthusiast, a solid grinder is essential to ensure the ultimate ganja experience. The Sheesham Grinder Carved Black Leaf looks like a million bucks, and functions perfectly to grind that weed with great ease.
Purchase this gift especially if your friend is using a plastic grinder obtained for free at a cannabis fair. Ganja tokers gotta stay classy and elegant; this grinder will ensure true respect from the cannabis community.
9. THE WEEZY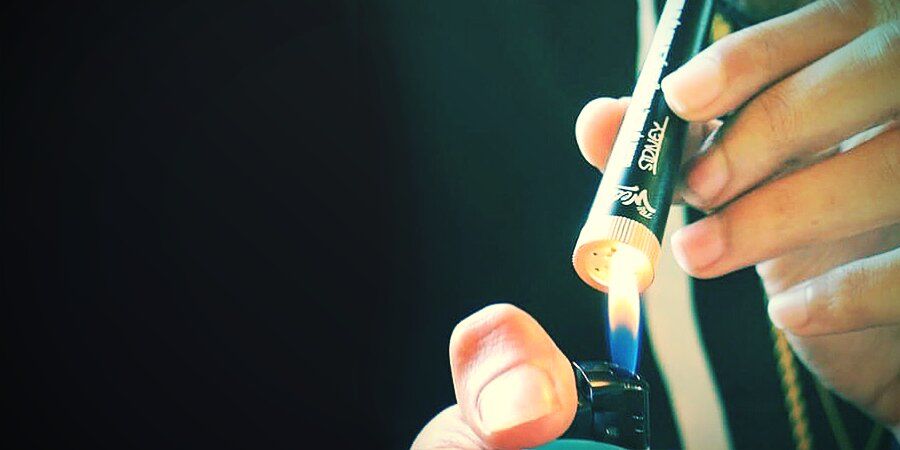 Do you have a friend that likes smoking anytime and anywhere? Help them in their endeavours by gifting them with The Weezy. This nifty device is the instant coffee of the weed world. The aluminium pipe uses Jack-Pods — inspired by espresso pods — to provide a high on demand.
There's no grinding, rolling, or packing required. Simply unscrew the top of The Weezy, insert the reusable Jack-Pod, screw the top back on, and take a hit! The activated charcoal filter ensures a buttery smooth toke every time. Each pod can hold around 0.2g of the herb. Your friend can take the highly portable device anywhere! It'll fit in their pocket, weighs only 63g, and has a length of 9.2cm.
10. ZAMNESIA AIR FRESHENER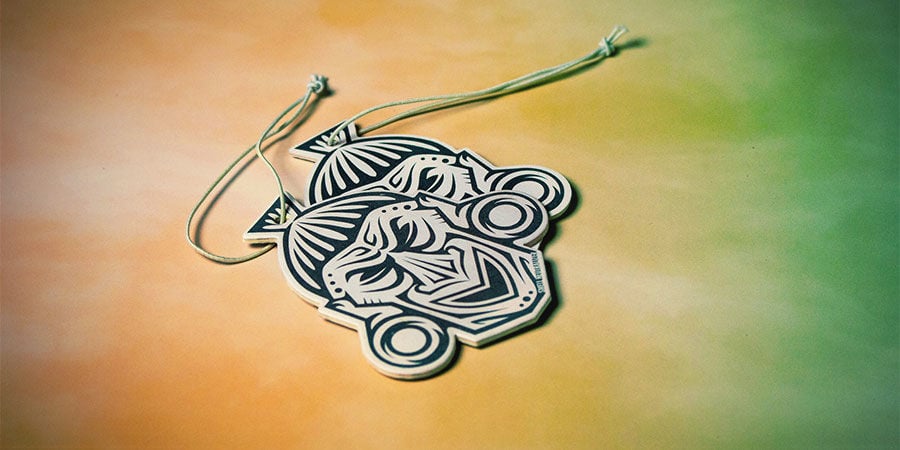 Blazing in your living room or hot-boxing in the car is the epitome of comfort. However, such smoking sessions can leave the scent of skunk lingering for a while. Use the Zamnesia Air Freshener to mask suspicious aromas from the air. The attached rubber band means you can hang it pretty much anywhere you've been blazing.
CHEAP GIFTS FOR YOUR BELOVED ONES
It's not easy buying a dope gift on a minimum wage salary. Go through all these suggestions and you're sure to find something your friend can actually use. Remember that the very act of giving a cannabis gift shows that you're involved in your friend's interests and that you're a dope friend yourself!
Written by: Zamnesia
Zamnesia has spent years honing its products, ranges, and knowledge of all things psychedelic. Driven by the spirit of Zammi, Zamnesia strives to bring you accurate, factual, and informative content.

Find out about our writers
---