Blog

4 min
Top 10 Stoner Gifts Under €25
4 min
It can be a nightmare trying to find that perfect gift for a friend or family member. What do you get the stoner who has everything? Well, perhaps you should consider our top 10 list of suggestions! We've come up with some great ideas for next time you're stuck trying to find that present.
Whether you're looking for that perfect gift for your stoner friend or just looking to treat yourself to something special, we've got you covered. Besides, who doesn't need a treat now and again? Whoever you're buying for, we've put together a list of the top 10 wallet-friendly gifts that won't break the bank, but will still offer that superb quality you've come to expect.
1. Zamnesia All Black Metal Rolling Tray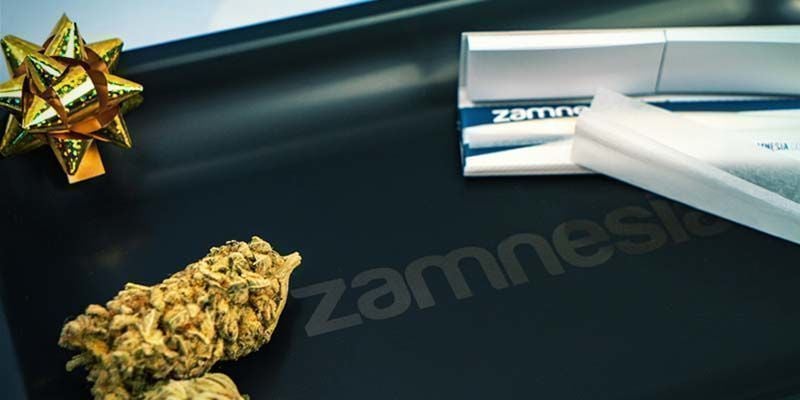 As a quintessential item for any cannabis enthusiast, no true stoner can go without a rolling tray. The All Black Metal Rolling Tray by Zamnesia is the perfect gift. Providing a sturdy and reliable surface on which to grind and roll, this tray features ample space and great looks. A low-key yet stylish solid-black design, complete with the Zamnesia logo dead centre, makes for a minimal and chic tray. There's even a hidden message located underneath the tray for those clumsy rollers.
2. RAW Double Barrel Joint Holder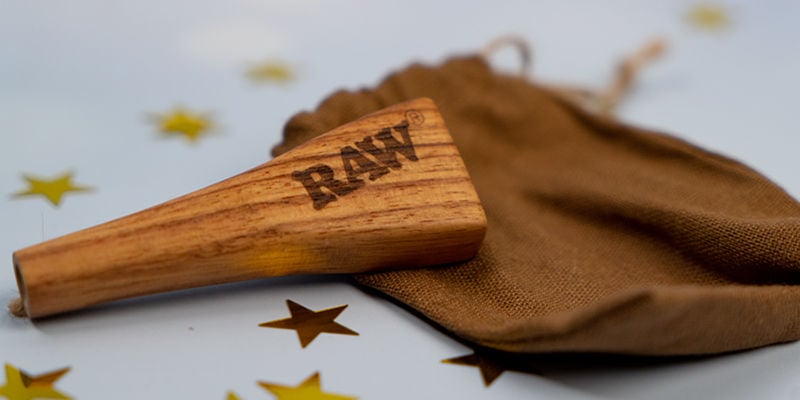 When one joint isn't enough, give them both barrels with this double joint holder by RAW. Known far and wide for their high-quality rolling papers and accessories, RAW has created something unique with this wood-carved joint holder. Maybe not an accessory to use every day, this is one to break out during a party or social smoke session. Load it up with two joints, either from the same strain or different ones, and instantly impress your friends. Just take care; double joints = double potency!
3. Zamnesia Icon Graphic T-Shirt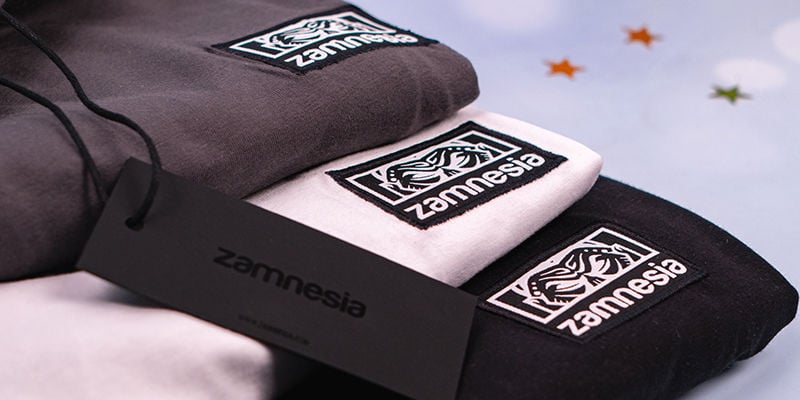 What better way to represent your favourite seed shop than with a brand-new t-shirt? With Zamnesia's new line of premium-quality garments, you're in luck! Shirts are available in an assortment of colours, and all feature the Zamnesia logo on the left breast and a psychedelic "Z" print on the back. These shirts turn heads in the best way possible. So whether you're treating a friend or yourself, you're in good hands.
4. NO-FACE — KAONASHI SILICONE BONG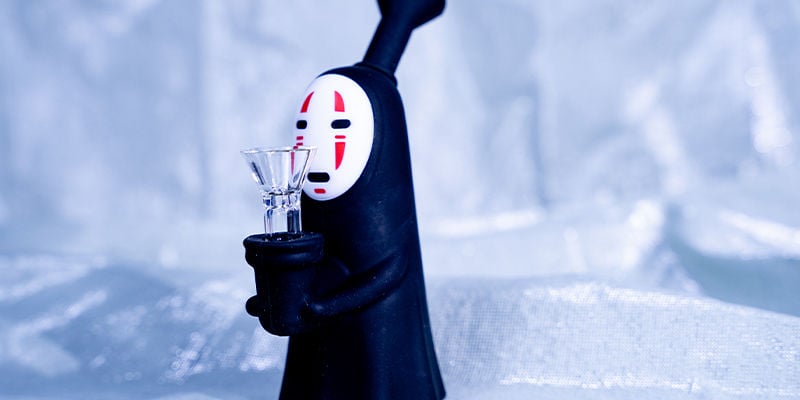 For the Ghibli fan in your life, this is the perfect gift. This silicone bong is robust and ready for action, but the real beauty is clearly in its appearance. Modelled from the faceless Kaonashi character from the movie Spirited Away, this bong sits comfortably in your hands, making it ideal for those long sessions watching some of your favourite Ghibli movies. Simply pack the bowl and enjoy it with or without water, and it's ready to go. This accessory makes for a great conversation starter and is bound to catch an envious friend's eyes.
5. Zamnesia Premium Grinder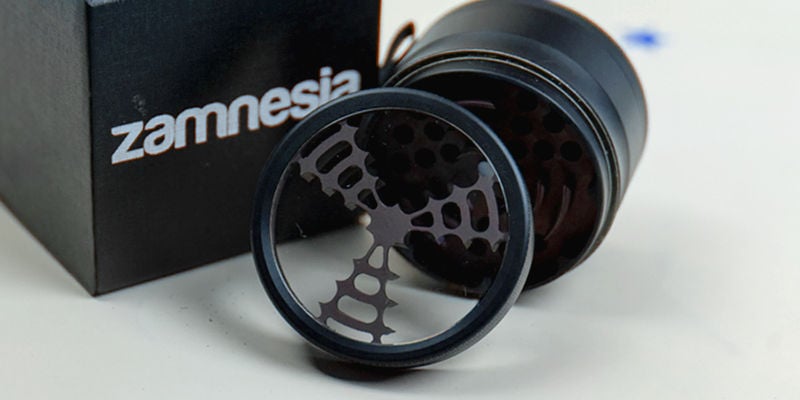 As a key tool in a stoner's arsenal, a decent grinder goes a long way, and will also last a long time. The Premium Grinder by Zamnesia offers great looks as well as perfect, smooth grinding action, resulting in finely milled flower ideal for vaporizers, blunts, and everything in between. Consisting of three chambers—one for grinding, one to collect, and one for catching pollen—this grinder does it all, without breaking a sweat. Complete with a branded cover and box, this is a premium gift any stoner will enjoy.
6. IGROWCAN x ZAMNESIA SEEDS (RUNTZ AUTO)
Give the gift of growing to your nearest and dearest stoner. This iGrowCan collaboration with Zamnesia is a surefire way to get high-quality cannabis in next to no time—in 10 weeks from germination to harvest, to be exact! With easy-to-follow instructions, this pack contains everything needed to cultivate Runtz Auto, from seeds and germination plugs to soil and nutrients. So, if you know someone who's been wanting to grow cannabis, but is a little unsure of how to go about it, this is the perfect present. Just be sure you're there when the buds are ready to go, as they promise 23% THC and sweet, fruity flavours!
7. Zamnesia "Sole Mate" Socks (3-Pack)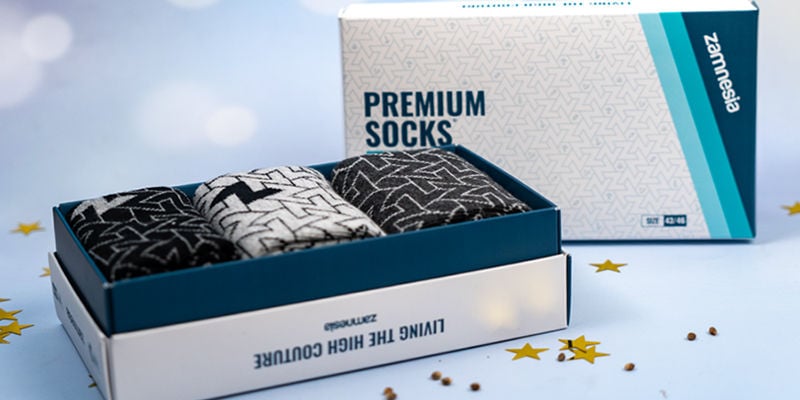 T-shirts are one thing, but true fans of Zamnesia will undoubtedly want to pick up these socks. Available in various sizes, each pack includes three pairs, each featuring an interlocked Zamnesia "Z" design as well as coloured heel and toe accents. Each pair of socks features a unique accent colour, such as yellow or "shroom blue". These socks bring effortless comfort and style to any occasion. They're ideal for casual wear, but also for adding a touch of fun to formal events. Treat yourself or a friend to a great gift now.
8. WAKE UP & BAKE UP MUG (RAW)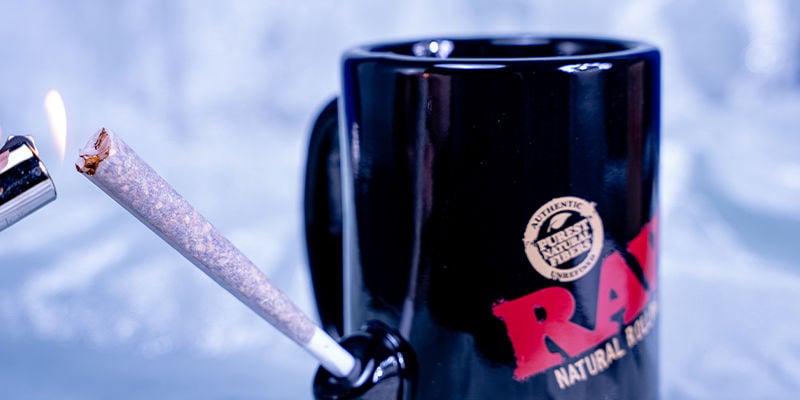 Like salt and pepper and peanut butter and jelly, cannabis and coffee are an unrivalled pairing. So, if you know someone who's really into their "wake and bake" sessions, this is the perfect gift for them. From the team at RAW, this large ceramic mug not only provides ample room for your favourite morning brew but also a slot on the side to hold a packed-out joint to enjoy in between sips. Emblazoned with the unmistakable RAW logo, this black mug is perfect for any coffee table or smoking setup.
9. Rolling Tray With Secret Box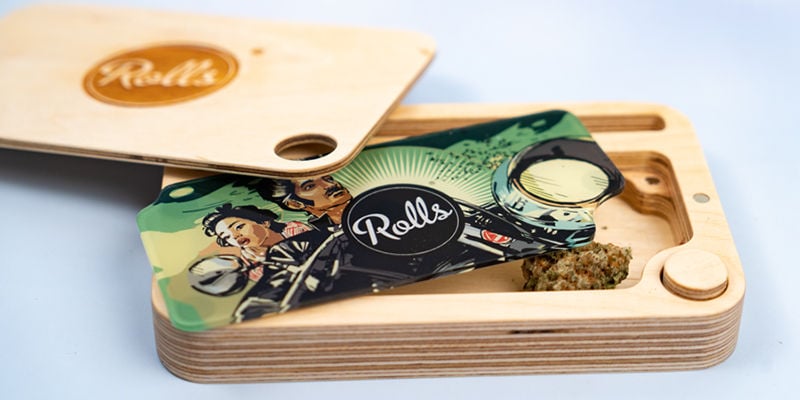 Unsure of whether to get your friend that stash box or that rolling tray? Well, we've just made your decision much easier with the Secret Box by Rolls. This handy, compact two-tiered box features a sturdy surface to roll on, but also has a shelf underneath to store your filters, papers, and lighter. But that's not all! There is a small magnet in the box that allows you to lift the shelf to reveal another hidden compartment for when you want to keep your stash clandestine. Just make sure you keep it a secret!
10. Bukket Bong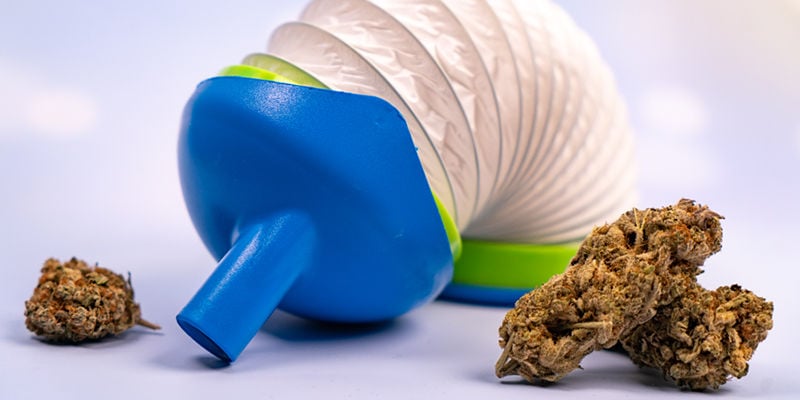 You'd be forgiven for thinking this is some fancy accordion, but that couldn't be further from the truth! This is one serious gravity bong that will give you and your friends some incredible and deep highs. While it might not be something you look to use every day, this bong is perfect for social smoking and parties, giving you some seriously huge rips. Using the Bukket Bong is simply a case of loading your favourite strain into the bowl and lighting. Watch as the tube begins to fill with smoke and descend to the ground, ready for you and your friends to bring it back up as you take a long pull. This is a stoner classic, and one you should try as soon as possible. You won't regret it.
Great Gifts, Ready To Go!
There you have it; those are our top picks for fabulous gifts under €25, and as you can see, a small amount of money can certainly go a long way. So don't hesitate in picking up a great gift for your friend, family member, or, if you're feeling really generous, yourself! Head over to the Zamnesia store and find a bargain. What are you waiting for?