Blog

8 min
Top 10 Mellow Cannabis Strains
8 min
THC is great, but too much of it can be overwhelming for some people, or in situations where you need to stay focused and productive. Keep reading to discover the perfect mellow cannabis strains—great for daytime smoking, waking and baking, and much more!
Looking for a cannabis strain that won't leave you melting into the couch or on an interdimensional journey? If so, keep reading. In this article, we'll walk you through the best mellow weed strains out there—perfect for daytime use, the classic wake and bake, social gatherings, and more!
What Are Mellow (Medium-THC) Cannabis Strains?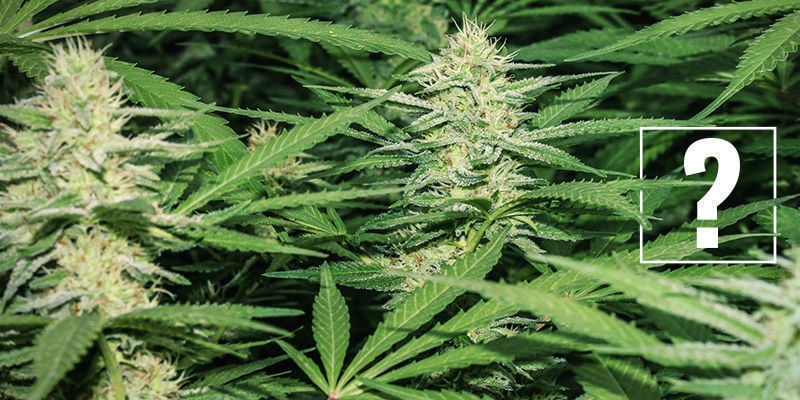 "Mellow weed" can mean different things to different people. But, for the sake of this article, we'll be using the term "mellow" to describe mid-strength cannabis varieties with THC levels of roughly 10–15%. Mellow strains are great for when you need to take the edge off, for relaxing after work, or for social gatherings where you still want to be able to engage in deep conversation with friends. With current strains delivering massive amounts of THC, mellow strains are becoming more of a connoisseur's choice, appreciated for their flavour, aroma and manageable effects.
What About Low-THC Strains?
By today's standards, cannabis varieties with less than 10% THC can be considered low-THC strains. While many people love high-strength products, low-THC strains are great for when you want to stay productive and clear-headed. These strains might help you stay focused on work, immerse yourself in your studies, or get creative—all without the overwhelming euphoria and semi-psychedelic effects of more potent strains.
What About High-THC Strains?
Cannabis has come a long way from when it grew naturally out under the sun. In the 1970s, for example, most of the weed confiscated by police contained less than 3% THC. Using special breeding techniques, today's cannabis growers and breeders have been able to create strains with incredible aromas and appearances, huge yields, and THC levels exceeding 30%. We consider any strain capable of consistently producing over 20% THC to be a high-THC strain.
Strains of this nature produce very hard-hitting effects. Some of them can be sleep-inducing (making them ideal for relaxing after a long day at the office) while others might be more uplifting, euphoric, and pseudo-psychedelic (which can be great for when you desire a rush of euphoria and energy). High-THC strains are also great for longtime cannabis users who have developed a tolerance to the plant's effects.
Is More THC Always Better?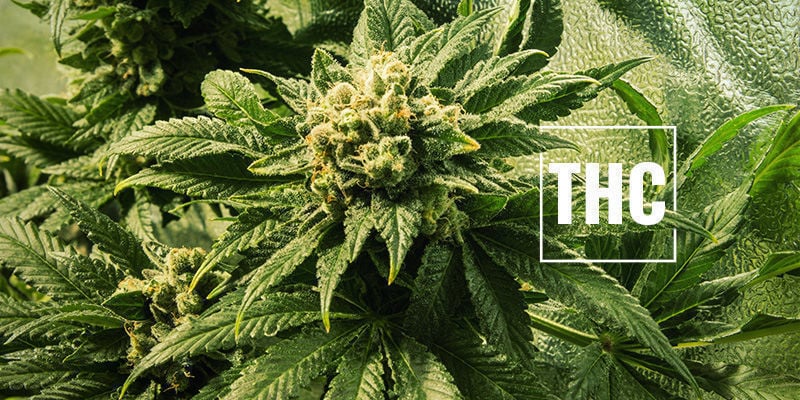 No. High-THC strains can be great for those who are familiar with cannabis and accustomed to the effects of THC. However, if you're new to weed, haven't consumed it in a long time, or need to stay focused and productive, we do not recommend trying a high-THC strain. You'll likely have a much more enjoyable experience starting with one of the mellow strains featured in this article, then upping your dose if need be. After all, you can always increase your dose by taking another hit; reducing the effects of THC when you've had too much, on the other hand, is a little trickier.
Zamnesia's Top 10 Mellow Cannabis Strains
So, now that you have a better understanding of the difference between medium, high and low-THC cannabis varieties, here is a list of some of our favourite mellow, medium-strength weed strains that you can grow at home right now.
1. Blueberry Automatic (Zamnesia Seeds)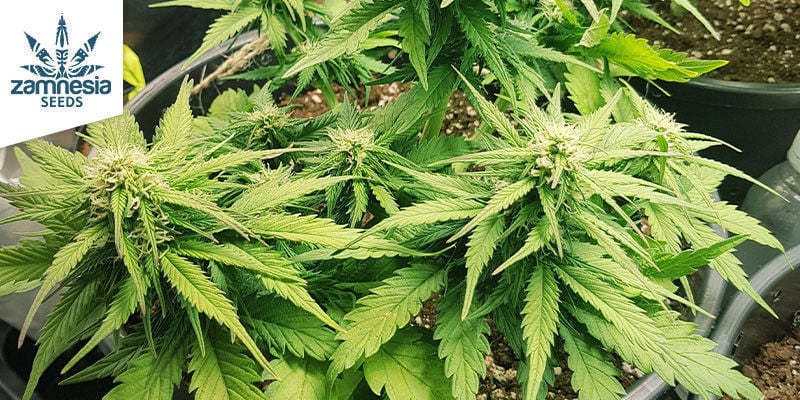 Disclaimer: Shameless self-promotion coming up!
We just had to do it; our Blueberry Automatic deserves a mention on this list, and there's good reason for it. This strain packs beautiful aromas, sweet flavours, and balanced THC levels into a perfect little autoflowering package.
Blueberry is already a classic strain; by mixing it with ruderalis, we gave it an autoflowering makeover that you'll love. This strain goes from seed to harvest in just 8–9 weeks and produces dense buds covered in crystals and tinged with eye-catching blue/purple hues. Its aroma and flavour, on the other hand, pay perfect homage to the original Blueberry, combining fresh berry aromas with hints of pine and herbs.
Producing 15% THC, Blueberry Automatic offers a mellow stone that'll relax your body and help you unwind after a long day. Its balanced effects also make it ideal for when you need to stay productive and focused, meaning it works great in the mid-afternoon or for a wake and bake. To be honest, there's really no bad time to enjoy our Blueberry Automatic!
2. Dance World (Royal Queen Seeds)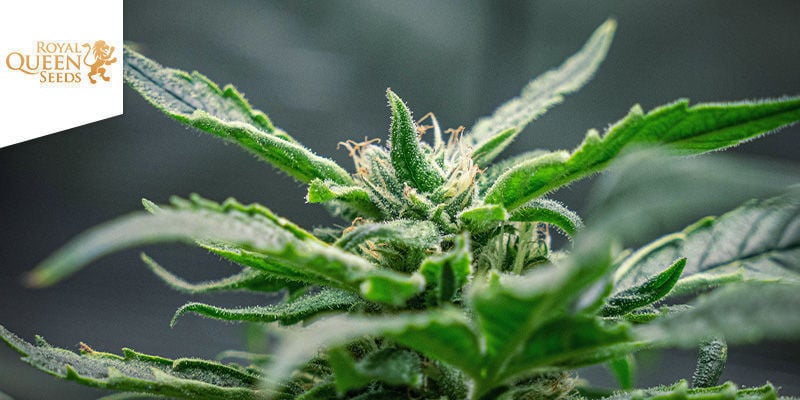 Royal Queen Seeds is, without a doubt, one of Europe's leading seed banks, and their feminized Dance World is a perfect example of their fine work. This feminized strain is actually sativa-dominant but grows just like an indica, so it's easy to cultivate, flowers quickly, and produces great yields.
Its flowering cycle usually lasts 8–9 weeks (depending on the conditions in your garden/grow room), with plants reaching an average height of 100–120cm. Come harvest, Dance World will leave you with long, tightly packed buds boasting a bold aroma that combines hints of spice and fruit with earthy undertones.
With 12% THC and 11–12% CBD, Royal Queen Seeds' Dance World strikes the perfect balance between the euphoria you get from high-THC strains and the soothing, lucid properties of CBD. Even in larger doses, this strain produces a mellow and relaxing, yet productive, high perfect for early morning or daytime use.
3. Honeybells (Delicious Seeds)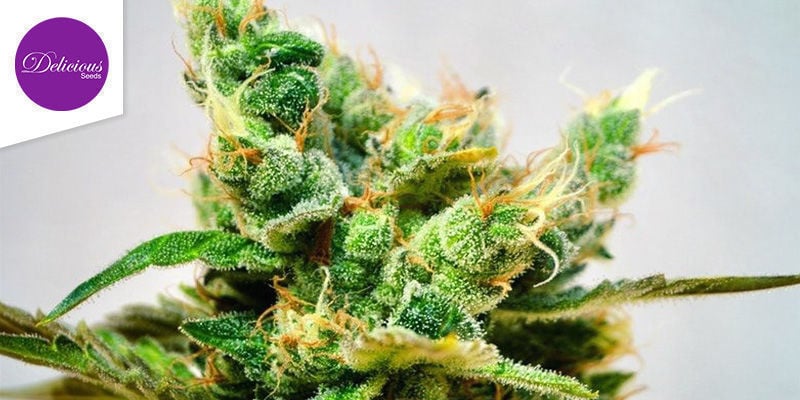 Honeybells has been on the drawing board at Delicious Seeds for over two years, but this new CBD-rich strain has earned itself a permanent place in the seed bank's catalogue. A cross between Caramelo and Carmen (two popular Delicious Seeds strains), Honeybells combines Hawaiian, Afghan, Colombian, and Mexican genetics, and boasts a balanced 1:1 THC:CBD ratio.
Despite being slightly sativa-dominant, Honeybells preserves the fast flowering time and bud structure of an indica. Its flowering cycle can last between 7 and 9 weeks, and its buds grow long and dense with a delicious aroma that combines lemon-lime notes with fresh floral hints.
Producing roughly 7–10% THC and equal amounts of CBD, this strain delivers very mild psychotropic effects. It's a great daytime smoke or wake and bake strain, especially if you're sensitive to the effects of THC and need to stay productive and focused during the day. Plus, Honeybells' yields are incredible, easily reaching up to 1g per watt indoors!
4. BCN Diesel CBD (Kannabia)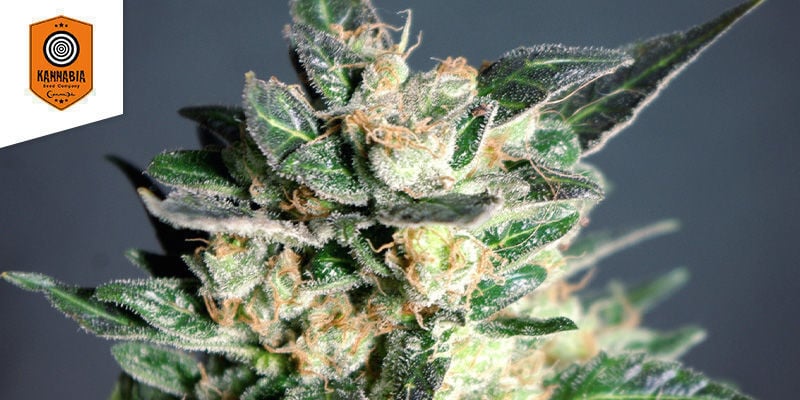 Kannabia is a big name in the world of cannabis genetics. And BCN Diesel CBD, a CBD-rich take on the iconic NYC Diesel strain, is one of our favourite strains from the Spanish seed bank. BCN Diesel CBD has a 2:1 THC:CBD ratio and consistently produces roughly 14% THC and 7% CBD.
Given its balanced chemical profile, this strain produces a very mild stone characterised by long-lasting physical relaxation and a serene, clear head. This strain is great for a range of uses; it works well as a wake and bake, but also has enough power to help you unwind later in the evening.
BCN Diesel CBD also boasts that delicious, iconic Diesel aroma that combines a dank, almost fuel-like smell with hints of citrus (tangy grapefruit and tart lime) and uniquely sour undertones. Combine that with its fast flowering time and exceptional yield potential, and it's not hard to see why Kannabia's BCN Diesel CBD is one of our favourite mellow weed strains out there.
5. White Monster Automatic (Zamnesia Seeds)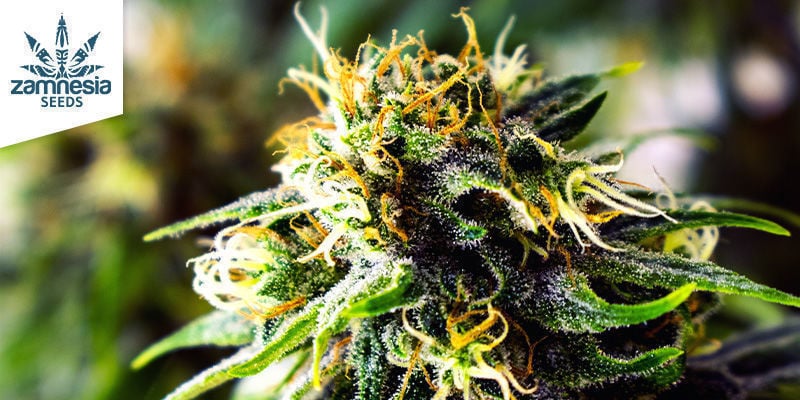 Oops, we did it again. But we're just so proud of our work that we couldn't keep this strain off the list. Our White Monster Automatic is one of our best-selling auto strains. A cross between White Indica and ruderalis, this is a very indica-dominant strain.
White Monster Automatic grows short and bushy, producing dense and heavy buds coated in a thick layer of trichomes that give the plant an almost white sheen (hence the name). It also goes from seed to harvest in just 8–9 weeks and produces very respectable yields (around 50g/plant or 300g/m²).
With 12% THC, White Monster Automatic is a very mellow strain indeed. Its effects are mild and set on very gradually, promoting full-body relaxation without the couch-lock that keeps you from being productive. We love this strain all year round, and at all times of the day, and we're sure you will too! Light it up the next time you're chilling at home with friends, enjoying your favourite record or movie, or working from home.
6. Black Harlequin (Sensi Seeds)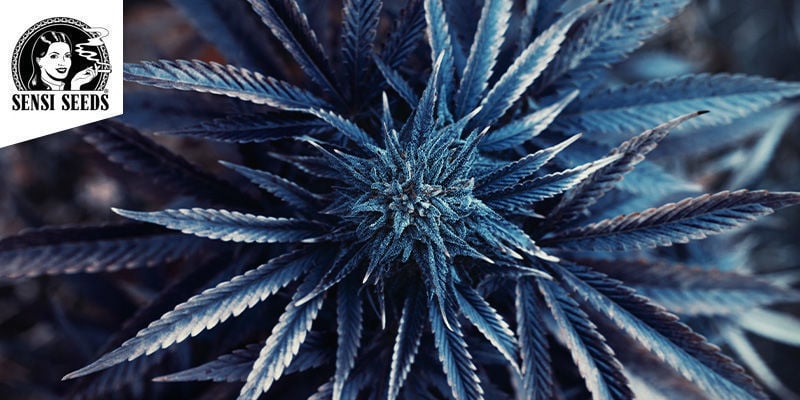 Black Harlequin is one of the latest additions to Sensi Seeds' catalogue of CBD strains. And with her great growing traits and 1:1 THC:CBD ratio, this strain has quickly become a favourite among holistic and recreational cannabis users around the globe.
A cross between Harlequin and Black Domina, Black Harlequin is an indica-dominant hybrid that's very easy to grow and produces exceptional harvests. Reaching roughly 150cm, these plants are easy to manage even for inexperienced growers, yet aren't so small as to impact their yield potential. Her flowering cycle lasts roughly 9 weeks, and her yields can reach 600g/m² indoors and up to 800g/plant outside!
Black Harlequin's aroma is also nothing short of spectacular, combining rich fruit notes with undertones of earth and subtle floral hints. With 10% THC and 10% CBD, this strain makes for a very smooth smoke and produces mellow, balanced effects. It's very relaxing, but without the heady high you'd get from other THC-rich strains. Whether you're a daily smoker looking for a strain you can puff on all day or just want to spice up your next session, make sure to give Black Harlequin a try.
7. Purple (Pyramid Seeds)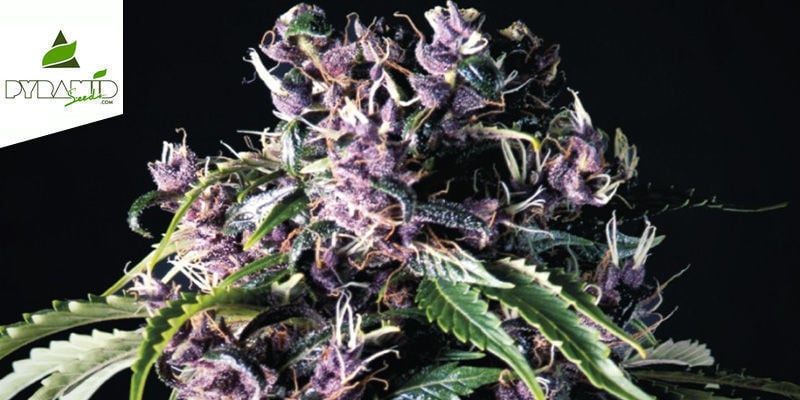 Purple by Pyramid Seeds does much more than just bring eye candy to your grow room. This beautiful hybrid strain delivers a great high, a delicious aroma, and much more.
Purple is a balanced hybrid that's easy to grow and produces great harvests almost effortlessly. Its flowering cycle lasts for about 9–10 weeks, which isn't the fastest we've seen, but it shouldn't pose a problem even for beginner growers. Given its small size (Purple plants tend to reach heights of 70–120cm), this strain is great for growers working with limited indoor spaces or small outdoor gardens.
With 15% THC and 1% CBD, Purple by Pyramid Seeds is a mellow strain that'll satisfy even regular stoners. Her big, beautiful buds give off a rich berry aroma and produce a superb high that'll soothe your body while boosting your mood, making for an ideal daytime smoke.
8. Doctor Jamaica (Vision Seeds)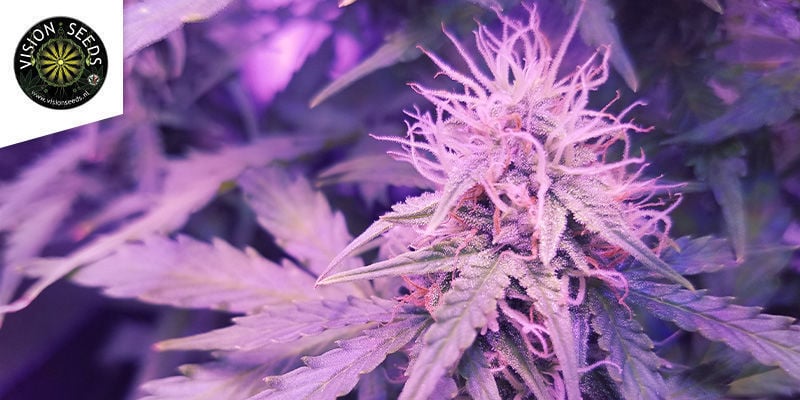 This boutique-like cannabis strain isn't really a household name. But once you plant, harvest, and smoke it, you'll likely be buying it again, in bulk.
Bred by the geniuses at Vision Seeds, Doctor Jamaica is really a fresh take on California Orange (or Cali-O), a legendary strain first popularised by Dutch Passion. Like its predecessor, Doctor Jamaica boasts a balance of indica and sativa genetics and produces beautiful buds laced with bright orange pistils.
With 15% THC, Doctor Jamaica produces a high that'll relax your body while providing you with subtle euphoria. We love this strain for social gatherings or as a midday smoke when you're looking for a quick boost of positive energy to help you push through the rest of the day. Its big citrus aroma and dense, eye-catching buds also make it a great smoke for cannabis connoisseurs on the hunt for top-shelf weed.
9. Euphoria (Royal Queen Seeds)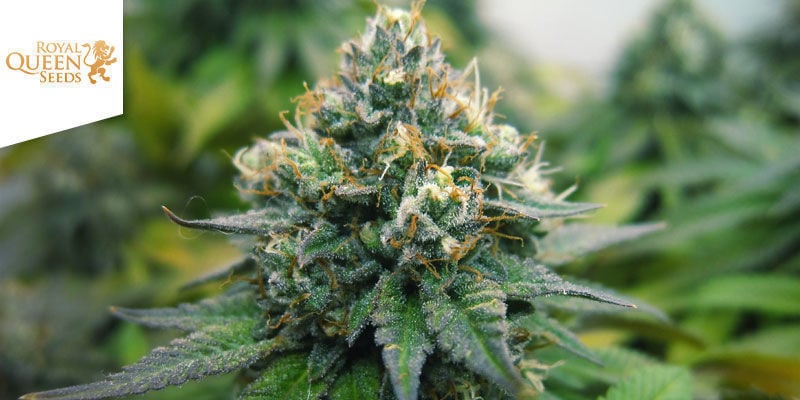 We've already mentioned Royal Queen Seeds in this post, but we simply couldn't leave this strain out. A cross between Great White Shark and Juanita la Lagrimosa, this strain boasts an almost 1:1 THC:CBD ratio that's great for holistic and recreational users alike.
Euphoria is slightly indica-dominant and demonstrates this proudly in the grow room. These are sturdy plants with short branches and internodes, capable of producing big buds after flowering for just 8–9 weeks. The shorter stature of this strain, however, doesn't tone down its yield potential; we've seen Euphoria harvests of up to 450g/m² indoors and 500g/plant outdoors.
Like the previous strain, Euphoria also produces big, orange buds absolutely covered in pistils. Her aroma is extremely fruity and sweet, and her effects are, you guessed it, euphoric and uplifting. This is the ideal wake and bake strain; it'll instantly lift your mood, relax your body, and leave you ready to go out and face the day in no time.
Euphoria (Royal Queen Seeds) feminized
Parents: Great White Shark x CBD dominant plant
Genetics: 80% Indica / 20% Sativa
Flowering Time: 8-9 weeks
THC: 9%
CBD: 10%
Flowering Type: Photoperiod
10. Himalaya Gold (Greenhouse Seeds)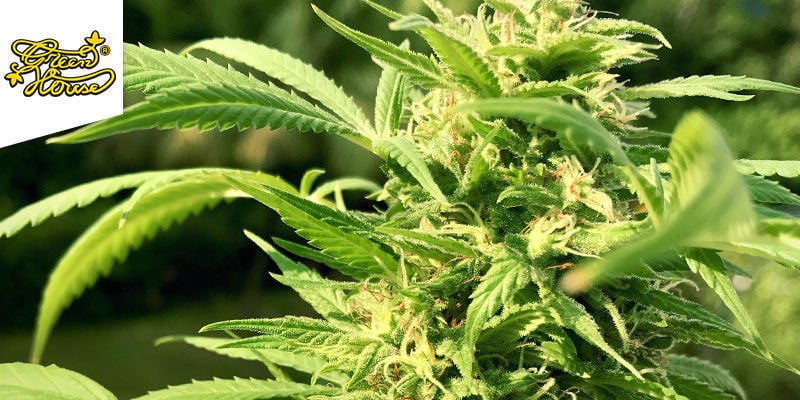 Last, but definitely not least, on our list of the best mellow cannabis strains is this beauty bred by the legendary breeders at Holland's Greenhouse Seeds.
Bred by crossing two landrace strains from Nepal and Northern India, Himalaya Gold is an exceptional cannabis cultivar. Its flowering time is 8–9 weeks, and the plant responds extremely well to training and lower temperatures (pay attention, European growers). Best of all, her yields are extraordinary, reaching up to 800g/m² indoors and easily topping 1kg/plant outdoors.
With 13% THC, Himalayan Gold might look underwhelming for daily cannabis users, but anyone lucky enough to have tried this strain swears by it. Its effects are very physical and relaxing while also boosting creativity and focus. While we wouldn't recommend Himalayan Gold for the early mornings, we definitely think she's a great daytime/late-afternoon smoke when you're looking for a boost of creativity before ending your day.