Blog


5 min
The Best Christmas Gifts Of 2018

5 min
Christmas is all about family, friends, food, and giving. Here, we provide a superb selection of gifts to satisfy every stoner, vaper, or psychonaut in your family or friend group.
Merry Christmas to all you passionate cannabis enthusiasts, psychonauts, and vape lords. It's time to celebrate with family, friends, and some festive herbs or fungi. Getting munchies and eating all the delicacies ornamenting the table, sharing presents, and getting slightly intoxicated on various substances with distant relatives is what the Christmas spirit is all about. Here we present some amazing gifts that will lighten up your Christmas.
1. DAVINCI MIQRO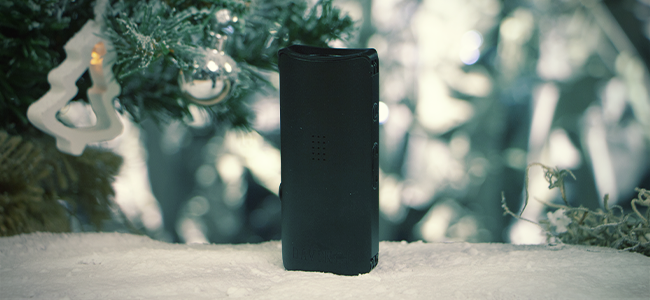 If you wish to vape some fine herbs and reminisce with loved ones over the ham you just devoured, the DaVinci MIQRO vaporizer is the perfect tool to enhance the conversation with good vibes—a conversation which shall be remembered for decades to come. This dry herb vaporizer is a well-known product that has proven its effectiveness time and time again.
2. TANGIE GHOST TRAIN (LITTLE CHIEF COLLABS)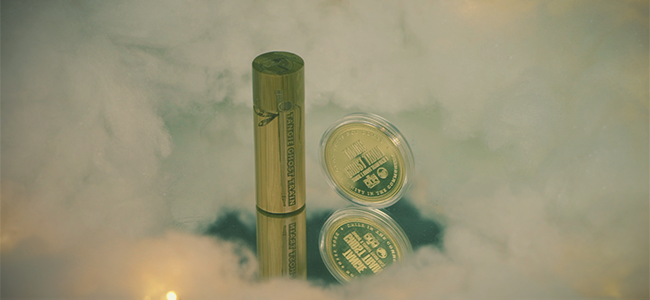 Tangie Ghost Train is a sativa-dominant strain that shall invigorate your Christmas with tangerine fragrances and delightful highs. With its significant THC level, notify your family and friends that less is more. Little Chief Collabs, the breeders of this strain, wish you a Merry Christmas and a dank New Year!
3. NOVI PLASMA LIGHTER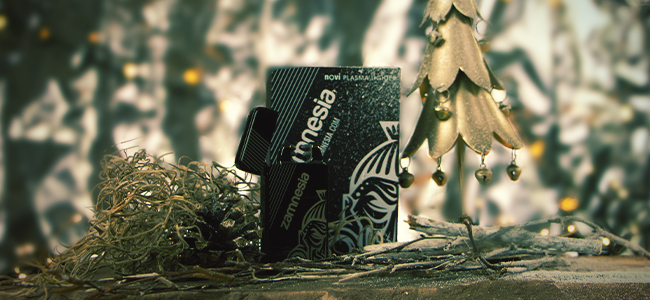 The Novi is an effective plasma lighter that's just perfect for keeping those Christmas joints rolling. It looks exceptionally trippy and outlandish too. If Darth Vader possessed a lighter, he would use the Novi instead of his lightsaber to ignite those jays. It's a great gift for Xmas party attendees who wish to elevate the aesthetic of their experience.
4. SHINE 24K GOLD ROLLING PAPER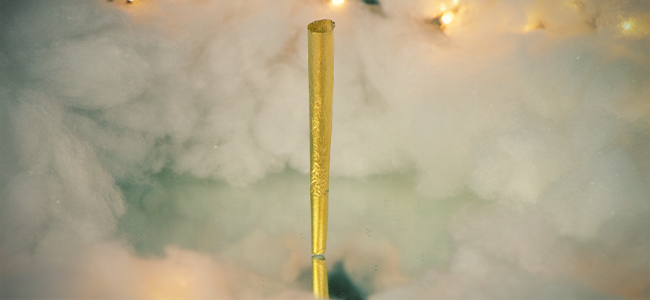 Celebrating family, love, and Santa Claus calls for a special joint paper that illuminates the Christmas spirit as brightly as possible. SHINE 24K Gold Rolling Paper is exactly what it sounds like, instantly adding a genuine sense of luxury to your beloved joints. There's a custom in many traditions where the eldest at the Xmas party is granted priority to light the spliff wrapped in golden paper to commence the celebration. According to Reddit, this custom is a real thing.
5. SOLINDER METAL GRINDER BY AFTER GROW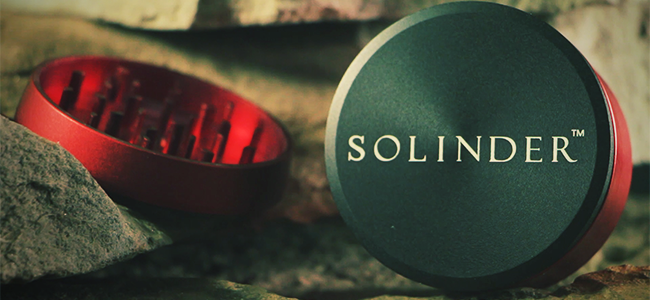 To ensure that the Christmas bowls and spliffs burn as smoothly as possible, a solid grinder such as the Solinder Metal Grinder by After Grow is required. The instructions are simple. Place those celebratory buds into the grinder, grind, place the weed mix into a bowl or spliff, and take a hit. And to answer your question, yes, this grinder has a kief-catcher.
6. LIMITED SPECIAL EDITION 25th ANNIVERSARY BOX SET (T.H. SEEDS)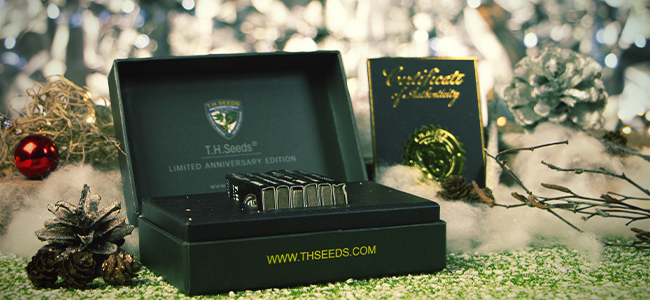 If you wish to obtain a very special collection of seeds for a very special occasion, this Limited Special Edition 25th Anniversary Box Set by T.H. Seeds shall provide all kinds of cannabinoid-filled experiences. The famous Bubblegum, French Cookies, Underdawg Kush, Darkstar Kush, MOB, and La S.A.G.E. seeds are included in this collection. It's time to replace your Christmas tree with these special cannabis cultivars.
7. PUFFCO "THE PEAK" SMART RIG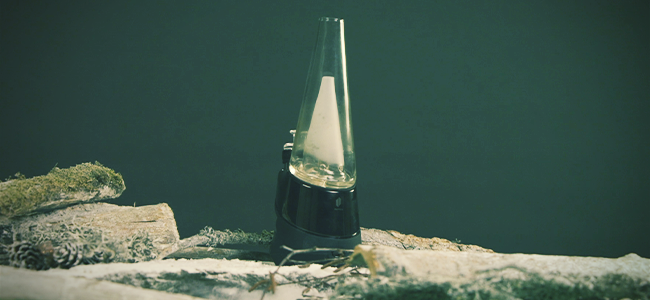 For a first-class dabbing experience, "The Peak" Smart Rig by Puffco provides Christmas attendees with a simple, torch-free dabbing adventure. It's basically a bong-vape for concentrates. Since concentrates are becoming more popular on a daily basis and technology is at its peak (pun intended), it's time to celebrate concentrate-vaping with this innovative piece of equipment. Blow the vape out the chimney to welcome Santa and his elves to your house. F**k cookies and milk.
8. WOODEN STASHBOX WITH LEAF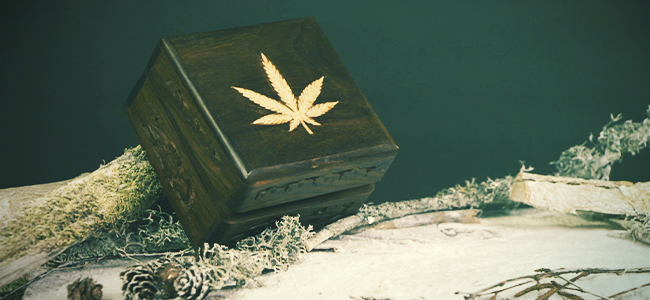 If you're looking for a fancy bag or wrapping paper for your weed, ditch those plans and purchase the Wooden Stashbox with Leaf instead. Made in India, this wooden box displays a weed leaf that has been carved into the wood. The measurements are 10x10cm. If you're planning to buy some supreme bud for your uncle, remember not to mess up the experience with a plastic bag, and go classy with this box.
9. PAX 3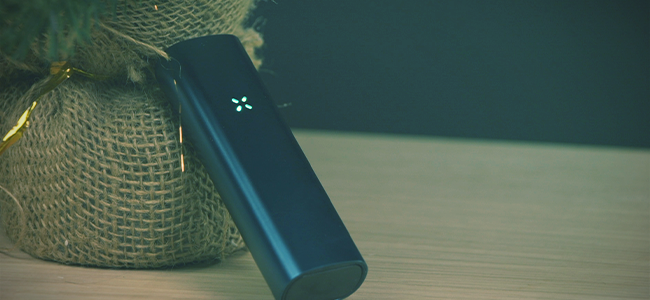 Here we present a small vaporizer for a big occasion. PAX 3 is the perfect vaporizer to illuminate the Christmas party. It's a quality vape that has received many positive reviews. It can vaporize both dry herb and concentrates with different chamber fittings. You can control the temperatures to release all the desired cannabinoids and terpenes to make your Christmas a bit more Christmas-y.
10. iGROWCAN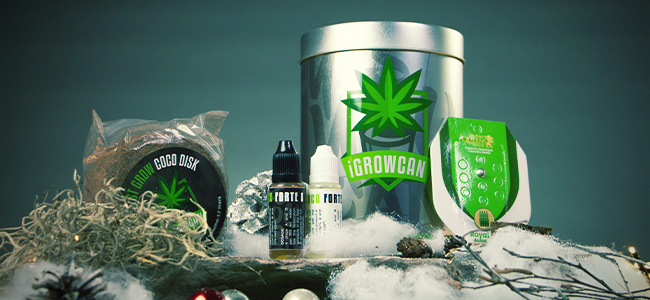 This is a great gift for anyone who wishes to kickstart their cannabis growing endeavours. With iGrowcan, you get everything you need to start growing right away. It's basically a can with soil—including special cannabis-friendly fertiliser—a cocopeat tablet, and a cannabis seed. You can even select a specific strain, which comes in the same package. Remember, iGrowcan works best with small autoflowers.
11. CANNABIS CHOCOLATE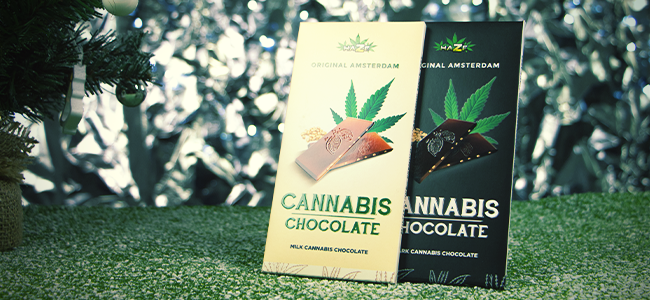 There's always that one chocolate present that your aunt received then re-gifted to you. The times of being cheap are over; the economy is booming, it's time to purchase some fresh cannabis chocolate. This Cannabis Chocolate contains non-psychoactive hemp seeds, exuding that luxurious cannabis taste. Maybe this gift is a smooth way to tell your relatives that you're enthusiastic about cannabis.
12. METAL GRINDER 24K GOLD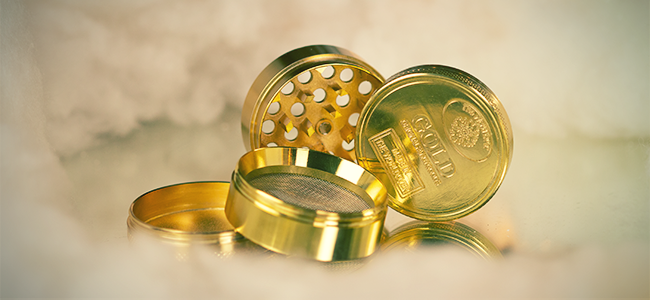 If you wish to grind your weed like Aztec deities or connect with your spirit-ancestors, Metal Grinder 24K Gold is that golden grinder that shall connect your Christmas to the metaphysical plane. It's not real gold, so don't go biting on it to test its authenticity. It's a cool-looking grinder that adds a nice festive touch to your already festive Christmas experience.
13. RAW BAMBOO BACKFLIP TRAY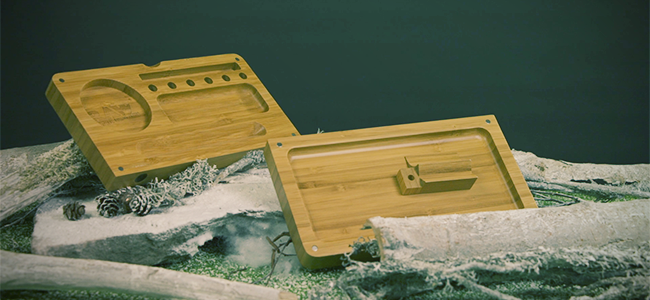 If you truly love your family members who love rolling joints, this gift hits the jackpot. The days of basic trays are over. This Bamboo Backflip Tray has several compartments with different functionalities to hold joints, roll joints, and allow you to mix that cannabis as impeccably as possible. This tray folds in half like a backgammon game.
14. ROOR GLASS BONG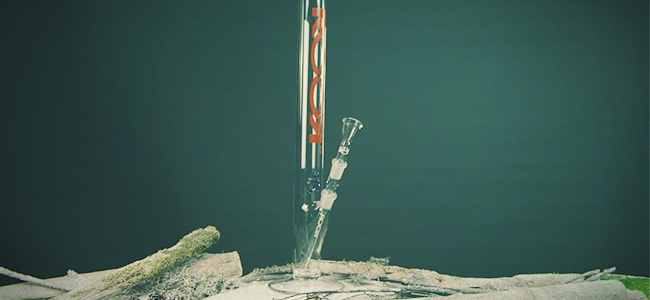 Every Christmas party requires a quality bong for adults to enjoy a smooth and clean Christmas toke. ROOR constantly develops high-quality bongs that are perfectly designed to elevate the Christmas party to psychotropic levels. This glass bong has a nice physical feel to it, unlike many plastic bongs out there. So get the bong and elevate your Christmas fest.
15. GLASS OIL RIG BLAZE INLINE DIFFUSER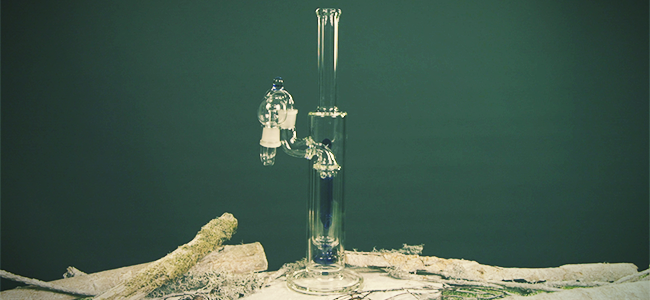 Glass Oil Rig Blaze Inline Diffuser is a classic dab rig that has been developed by professionals to provide you with a professional Christmas experience. Make sure to get hold of some high-class concentrate (it is a special occasion after all), set up a dab station with this amazing dab rig, and make some amazing memories with friends, family, and extraterrestrials.
16. THE PSILOCYBIN MUSHROOM BIBLE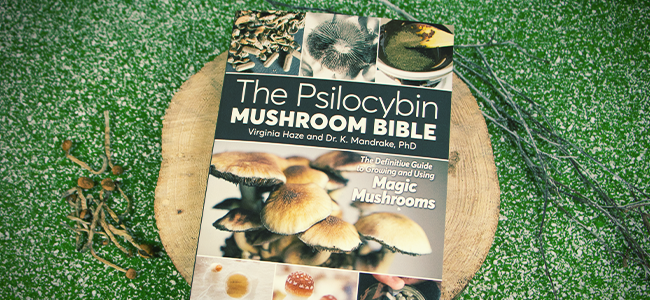 For introverted Christmas attendees, it's nice to have something to read and relax. The Psilocybin Mushroom Bible, written by Dr. Mandrake, is a 380-page book explaining everything you need to know about psilocybin mushrooms. Different preparation methods, consumption methods, and much more is included in this shroom encyclopedia. Tips on how to grow and dry the mushrooms will allow you to cultivate some splendid psychoactive fungi to make your Christmas extra introspective.
17. RAW LIMITED EDITION BLACK GOLD ROLLING TRAY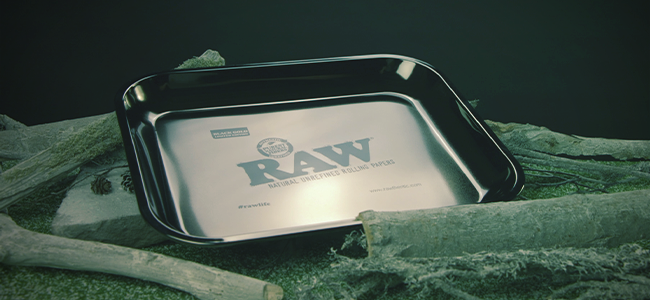 If you wish to purchase a simple yet very special rolling tray, the Limited Edition Black Gold Rolling Tray by RAW is a suitable option. If one of your classy family members simply needs to have a spectacular tray to masterfully build those Christmas joints, this specimen makes for the perfect gift. It comes with a certificate of authenticity, so you know it's real.
18. HEMP SOAP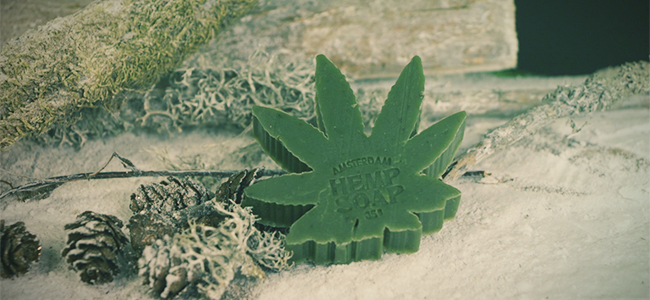 Sometimes, you just need a good bar of soap. Staying fresh, clean, and smelling like hemp is highly desired according to many stoner Christmas customs. This Hemp Soap is shaped like a weed leaf, weighs 35 grams, and is produced in Amsterdam, the European capital of cannabis. In order to have a hygienic and hemp-scented Christmas, hemp soap is what you need.
19. RAW SMOKING RING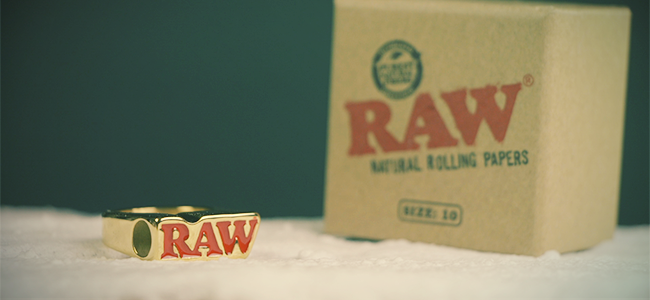 If you wish to purchase a fancy Christmas present for your smoker friends, or if you simply want to add some bling to your appearance, the Smoking Ring by RAW is the perfect accessory. This ring features a hole, which allows it to hold your joint steady—perfect for when your hands are glued to the PlayStation controller.
20. ZAMNESIA GIFT CARD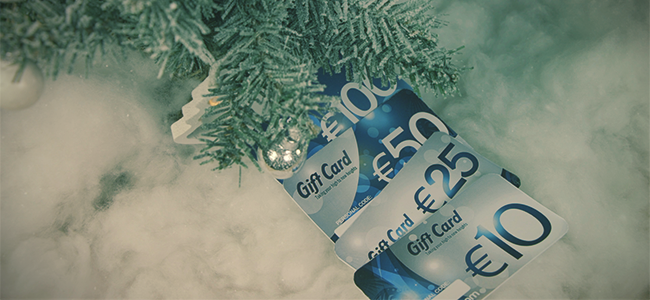 If you don't know what to get for your cannabis or vape-enthusiast family members, it's best to purchase a Zamnesia Gift Card. This way, they can purchase any of the thousands of products available on our website. The gift cards come in €10, €25, €50, and €100 amounts, which can be used to purchase some splendid Christmas gifts.
Written by: Zamnesia
Zamnesia has spent years honing its products, ranges, and knowledge of all things psychedelic. Driven by the spirit of Zammy, Zamnesia strives to bring you accurate, factual, and informative content.

Find out about our writers
---