The 3 Hottest Cannabis Apps of 2014
Published :
November 13th, 2014
Categories :
Blog
•
Cannabis
•
Tech
Technology and cannabis go hand in hand, and never has this been more apparent than with marijuana related apps. Here are our top 3 of 2014.
Certain apps make life easier, there is no doubt about it. No matter what you are trying to do or find out, you can be sure that someone, somewhere has made an app for it. Sure, there are a few rubbish ones, but on the whole, they have been a benefit to us all. Well, this usefulness can be applied to cannabis as well. In 2014, as we have seen prohibition slowly come to an end, the amount of apps being produced to help stoners worldwide has been steadily increasing.
So far these weed related apps have been a great way to spread knowledge, help people come in contact with each other, and in the case of legitimate business related apps, put users in contact retailers; as well as show how the sale of legal marijuana can be a practical, safe and beneficial business model.
With this in mind, here are our favourite 3 cannabis related apps of 2014:
1. Meadow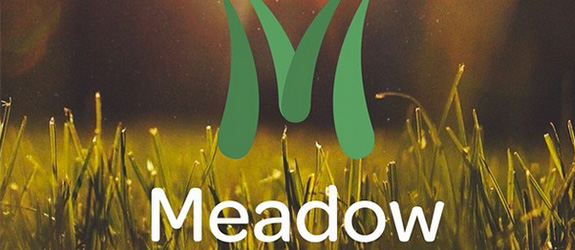 Although not available in Europe, Meadow is a prime example of how apps can help dispel the myth that buying weed is a shady business, and help apply business related models to weed. It is a handy little app that has been rolled out in the San Francisco area of the United States. It allows medical marijuana patients to order and receive their medication in less than an hour through its handy and convenient user interface. It means registered users no longer have to make the trip to their dispensary, stand in line, and verify their eligibility every time – something that has so far been very appealing to the medical marijuana using population of the Bay area. It may only be there for now, but it is a good indication of what it to come when European and other countries begin to readdress their own drug related policy – so keep an eye out.
2. Weed Hire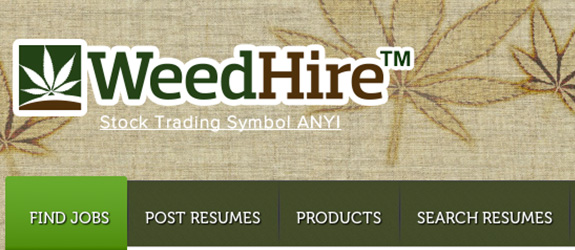 Weed Hire is an app and website dedicated to listing all jobs cannabis related. Fancy putting your skills to use in an industry close to your heart? Then Weed Hire may be for you, whether you have been growing, doing lab work, or simply love weed, this is the place to look for a job within the industry. They list everything from retail sales and admin positions, to lawyers, web developers and cooks, all the way to the complex lab stuff – you don't have to be directly involved with the weed to get into the industry, if you can think of a psotion, chances are it's listed here.
It is worth noting that as things stand, there are only a few European listings. But we are sure that with time, this is bound to change – once again, keep an eye on this!
3. Weedmaps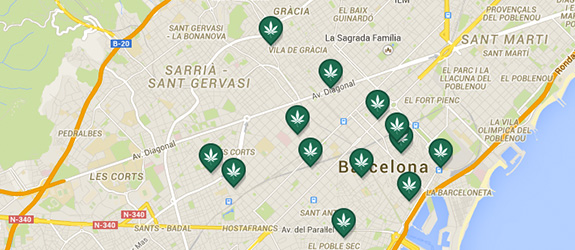 Whilst not new, Weedmaps has certainly been one of the most influential, hottest and most useful marijuana related apps of 2014. Weedmaps in an online marijuana community that's main function is, you guessed it, to put the legal weed around you on a map. Using an interface very similar to google maps, you can put in your location and see all of the doctors, dispensaries and coffee shops near your location – particularly handy should you be in the Netherlands or Spain!
Weedmaps started out as a US based service, putting medical marijuana patients in contact with those who can help them, but has since expanded its capabilities to show listings all over the world. Of course, when we say the world, we really mean anywhere that it is legal to use weed. So as more countries legalise, more people will be able to put this handy tool to use.
There are many other weed related apps out there, from grow guides to social networks, as well as forum apps and review sites. So get out there and discover how marijuana apps could help you out!