Blog

5 min
12 Ways To Help You Find Your Favourite Cannabis Strain
5 min
What's the best way to find your perfect strain? With thousands available, smoking them all would prove expensive and time-consuming. Instead, use these 12 tips to find the strains that fit you the best. Take quizzes, read articles from the best online sources, shape your social media feed, or simply grow several strains at the same time.
With thousands of cannabis seeds to choose from, it can become slightly overwhelming when browsing for new seeds and flowers. Luckily, growers and smokers in the modern era have a bunch of tools at their disposal to make this process a lot easier. Use the tips and tricks below to make finding your new favourite strain easier than ever.
1. Consult the Zamnesia Seedfinder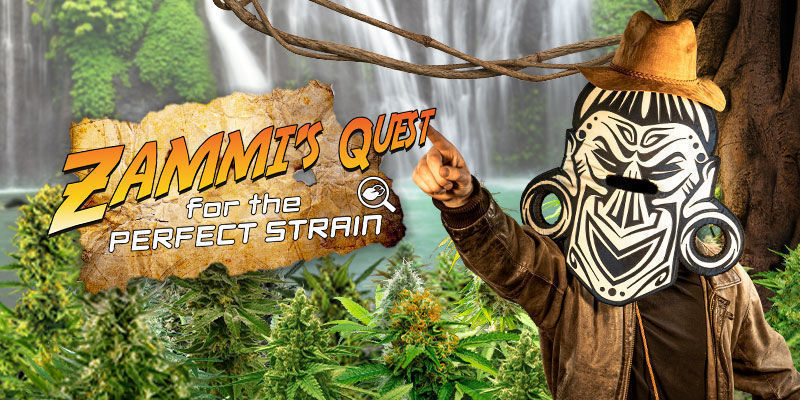 With literally thousands of cannabis seeds to choose from, finding that special strain can appear quite a daunting task. The Zamnesia Seedfinder is a sure-fire way to whittle down the options and find the perfect strain suited to your growing demands, skills, and restrictions. A series of multiple-choice questions will help to eliminate those seeds that do not hit the mark, leaving you with a smaller number of potential cannabis seeds to grow and nurture.
Questions regarding your climate, grow site selection, and growing experience will narrow things down, but the seedfinder also focuses on post-growing traits like flavour and the type of high induced. You will be able to grow thriving plants, whatever your situation or surroundings, but—and this is just as important—you will be enjoying weed that ticks all of your boxes in terms of taste, aroma, and effect.
2. Check Out "Top Lists" and Find a Strain That Piques Your Interest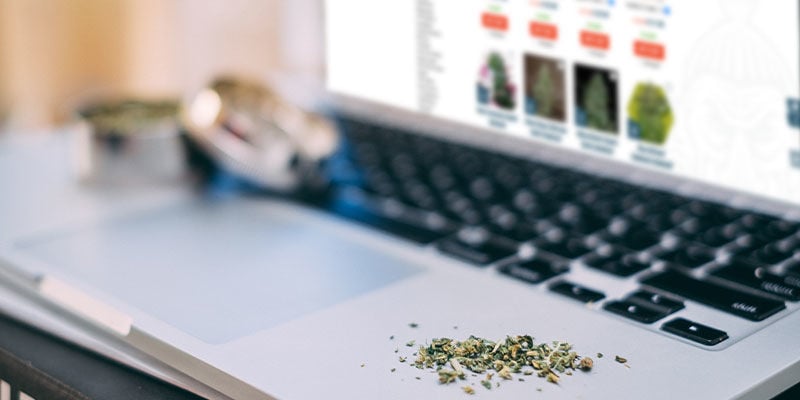 Explore top 10 lists that rank the best strains within certain categories. Written by experienced authors and popular seed banks, these articles will save you a great deal of time when looking for a new favourite strain. Instead of relying on hearsay and random recommendations, use these lists and trust the words of seasoned cannabis growers and smokers.
Simply select the category you're interested in and you'll instantly get to know the very best strains. These categories include, but are not limited to:
3. Follow Social Media Accounts That Review Weed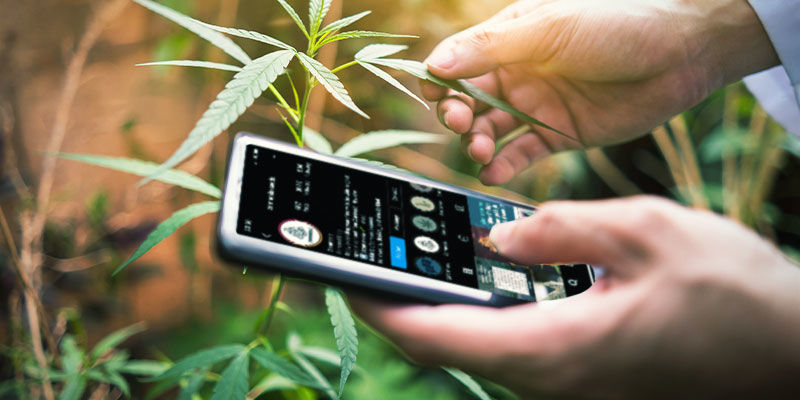 Discover the best strains on the planet from the comfort of your couch. Harness the power of tech to browse through popular social media sites with a focus on weed. Follow reputable accounts that specialise in cannabis cultivation and strain reviews. Many of the experts behind these projects offer unbiased and in-depth reviews on hundreds of cannabis cultivars, ranking them according to effect, taste, productivity, and ease of growth.
You'll also discover tips on how to cultivate each strain as efficiently as possible at home. Use platforms such as Instagram to search for pages and posts using hashtags such as #strainreview and #cannabisreview. You can also opt to follow each of these hashtags to receive a constant stream of strain information directly to your newsfeed.
4. Subscribe to Newsletters From Renowned Breeders and Seed Banks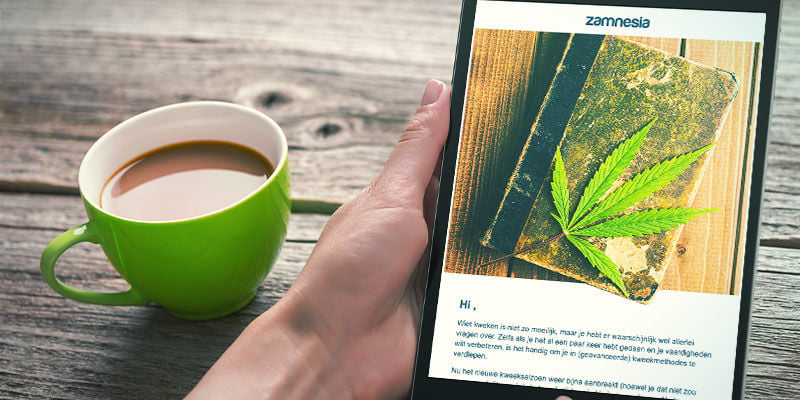 There are thousands of growers, breeders, and smokers posting unofficial reviews on cannabis strains online. Sometimes, their opinions conflict, leaving followers confused. To cut through the sea of opinion and dive straight into the data, sign up to receive newsletters from renowned breeders and seed banks.
These individuals and organisations have cultivated, smoked, and bred cannabis for decades. They've watched the modern world of weed emerge, and have all played an active part in making that happen. These sources, including us here at Zamnesia, offer some of the most clear-cut and data-driven cannabis strain information available.
5. Instal Cannabis Apps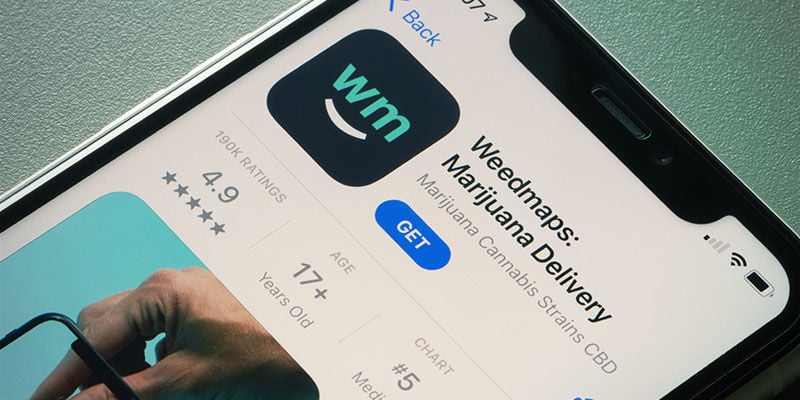 Cannabis apps provide a clean and easy-to-use interface. If you like to bundle all of your information into one place, these digital applications are the best option for you. Instead of browsing multiple websites or amassing a pile of magazines, simply unlock your phone and dive straight into the action, anywhere and at any time.
The Leafly app provides excellent in-depth strain reviews. You'll discover the cannabinoid profile, terpene concentration, and genetic history of almost every cannabis variety in existence. Plus, the app will provide you with dispensary locations to help you obtain the strain of your choice.
The Releaf app allows users to track their experiences with specific cannabis products in real-time. This platform has given rise to one of the largest subjective databases in the world. Log information regarding how certain strains make you feel. Over time, you'll develop graphs and other information displays that will help you realise which strains offer you the most benefits.
The MassRoots app harnesses the power of the collective to gather accurate information on cannabis strains. Discover first-hand experiences from other cannabis lovers to get a real-world example of how each strain might affect you personally.
6. Take a Quiz!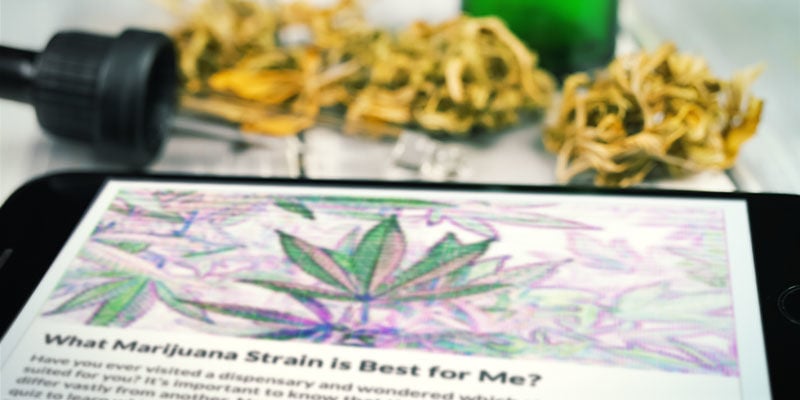 Taking a quiz can help you find great cannabis strains, or at least send you looking in the right direction. Although not the most accurate way to discover your dream cannabis strains, you'll definitely have some fun along the way!
The Dank Budz quiz starts by asking you what kind of high you prefer. Other questions explore your sleeping habits, when you usually smoke, and what activities you like to engage in while high.

The BuzzFeed cannabis strain quiz will probe your brain for your favourite effects, tastes, smells, activities, and even drinks to help you find your ideal cannabis cultivar.

The Civilized quiz asks a battery of similar questions aimed at helping users find their cannabis strain equivalent of a soulmate.
7. Get To Know Your Local Budtender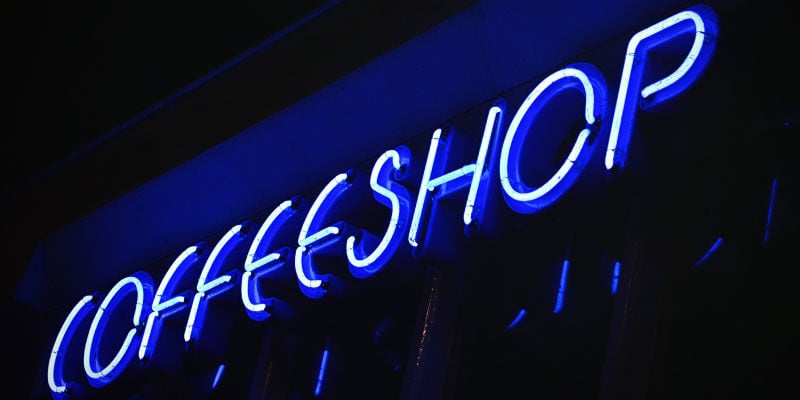 If you're fortunate enough to live in a place where cannabis has been legalized, you have the luxury of strolling into a coffeeshop or cannabis dispensary. These outlets provide some of the best looking, tasting, and smelling cannabis nuggets on Earth. Plus, they're often staffed by incredibly experienced and well-trained budtenders.
Budtenders know almost everything there is to know about the traits of each cannabis strain. Strike up a conversation with these friendly people and get help finding the right cultivars for you. They'll describe each strain, let you have a smell, and might even offer you some free samples if you build a good rapport.
8. Organise a Cannabis Tasting Party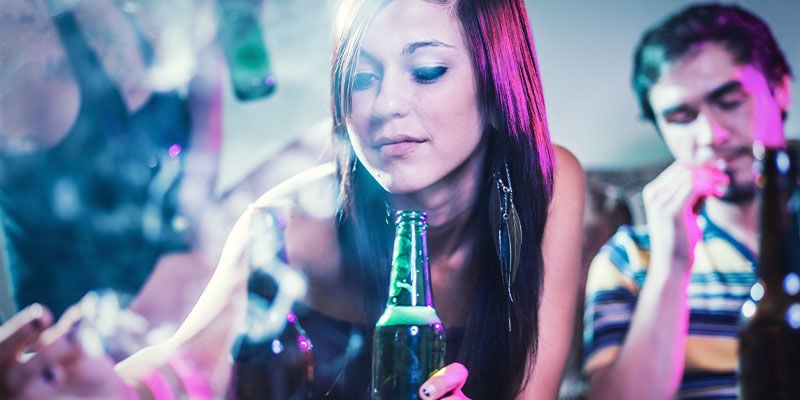 Multiple minds are better than one. Organise a cannabis tasting party at your place and sample a whole load of different strains over the course of a single evening. Invite cannabis enthusiasts and growers that will bring an arrangement of buds from dispensaries and their own personal harvests.
Prepare some snacks and make sure to offer your own strains when guests arrive. Not only will you expose your cannabinoid receptors to many new strains, but you'll also get to discuss how each one affects each person. Trade points of view and gain a clear understanding of which strain will most likely become your new go-to.
9. Purchase Cannabis Seed Variety Packs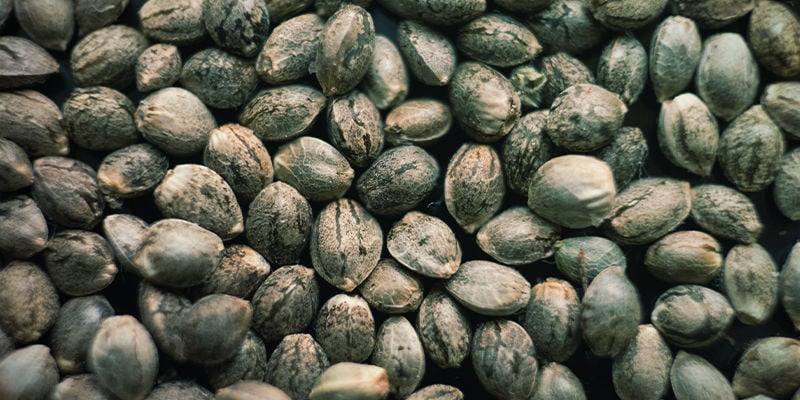 If you're a grower, purchasing a mixed pack of cannabis seeds will allow you to weigh up the effects and tastes of different varieties at the end of the growing season. Diversifying your genetics during the same grow will vastly speed up the process of preference discovery. As opposed to growing one strain at a time, you can trial 5–10 varieties in the search for your favourite cultivars.
View
10. Frequent Online Forums and Communities for Growers and Smokers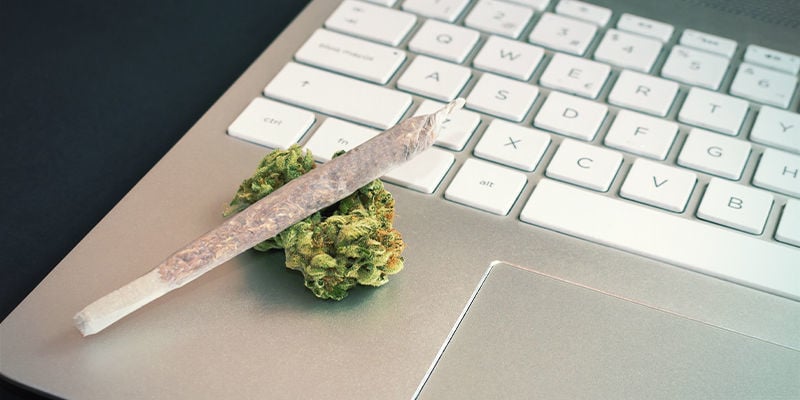 When it comes to the internet, the "underbelly" of forums and specialist websites usually offer the best information. Whereas mainstream media platforms offer flashy images and catchy captions, forum users often share entire essays and in-depth smoke reports. Check out growing and strain review pages on Reddit and GrowDiaries for comprehensive, well-written pieces that will guide you in the right direction.
11. Visit a Cannabis Social Club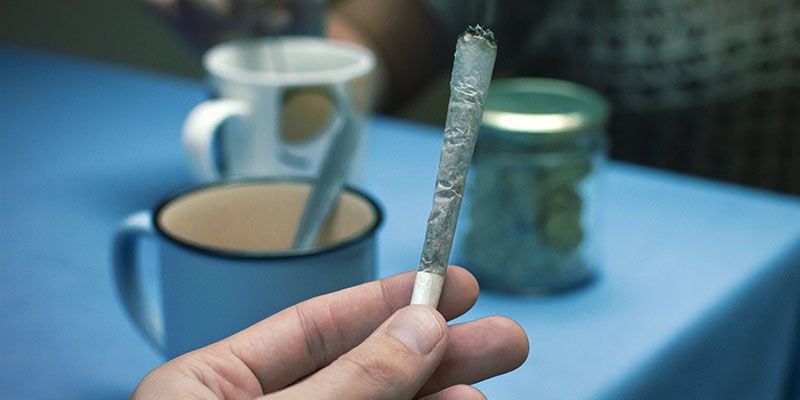 Cannabis social clubs are popping up all over the world, and are particularly popular in countries such as Spain and the United Kingdom. These organisations act as private entities that grow and supply cannabis to their members. Sign up to become a member and get access to a plethora of strains. You'll likely also get to experience candidates for your potential favourite strain in the form of concentrates and edibles.
12. Check Out Websites With Authority on Everything Cannabis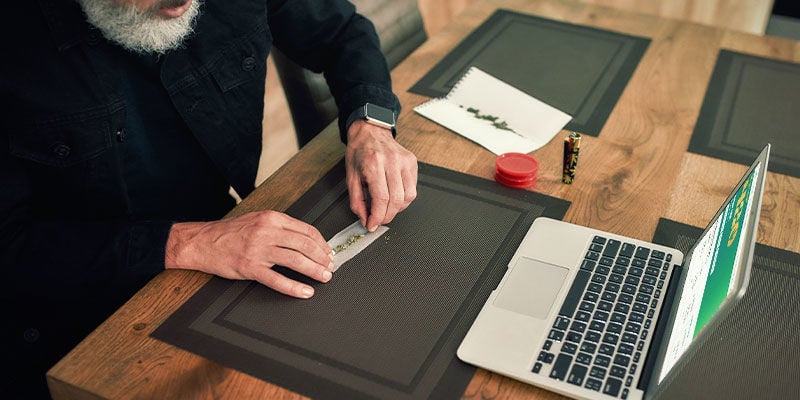 The big cannabis websites are the most reliable when it comes to painting an honest picture of weed strains. Titans such as Leafly, High Times, and The Weed Blog will fill you in on all of the details you need to know to discover the perfect stains for you. Their experienced writers, growers, and breeders converge to provide some of the best cannabis-related information on the internet, and some even produce physical magazines for your enjoyment.