Blog

4 min
Top 10 Lucid Dreaming Apps For iOS & Android
4 min
Lucid dreaming is a sensational experience. Explore new worlds, invent vivid scenarios, or dance with your favourite rockstar—all of this and more is achievable through the art of lucid dreaming. If you don't know where to start, or you just need something handy to recall your journeys, check out our top 10 lucid dreaming apps.
We spend a third of our time sleeping, and a good portion of it dreaming. Now, imagine taking full control of your dreams. Whether it's flying to a location far, far away, having superpowers, travelling through time, or visiting alien dimensions, this is all possible with lucid dreaming.
As the name explains, lucid dreaming is the practice of becoming aware that you're dreaming, while it's happening. It's quite common to realise you're dreaming—and that's usually when we wake up. Lucid dreaming teaches you how to control the dream, and bend reality in ways you thought impossible. Some people describe lucid dreaming as similar to being inside a virtual reality scenario, albeit an extremely realistic one.
Lucid dreaming is a completely natural practice, and everyone can do it. To some, it comes very easily, while others will need some practice to acquire this skill. There's plenty of information out there, from books and blogs to videos. But, we are in the 21st century, and, as they say, "there's an app for that".
How To Lucid Dream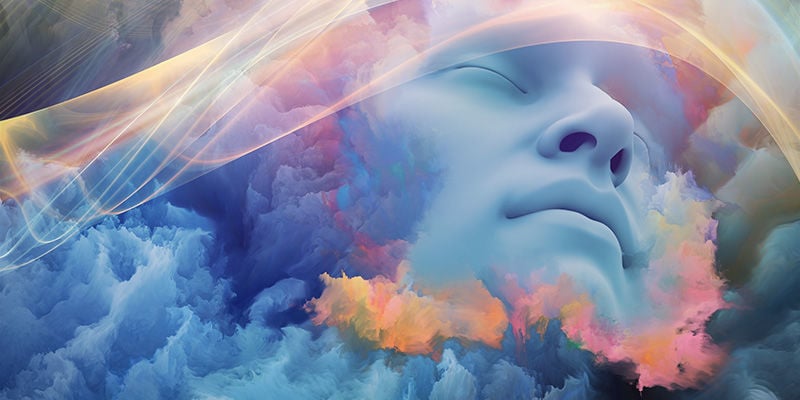 There are a few techniques out there, some more advanced than others, that can help you to lucid dream. The general approach is to go to sleep, start dreaming, and realise you are dreaming. But how do we achieve this?
The most important and effective way is to do some "reality checks". These checks will make you realise you are dreaming, and help you take control of the dreamland you are currently experiencing. Below are some of the most common reality checks:
Look at your hands and count your fingers
Can you teleport or move objects with your mind?
Can you breathe underwater?
Check mirrors and clocks, as they often behave oddly while dreaming
Look out for any surreal object or situation
There are other steps you can take to encourage a successful lucid dream, and they involve both "set" and "setting":
Journalling: The practice of recalling your dreams as soon as you wake up will help you better understand the world behind your sleep. Writing, recording voice memos, and even drawing your dreams is crucial to the practice of lucid dreaming.

Dream herbs: These completely natural herbs can help you relax and, at times, actively encourage the practice of lucid dreaming.
The Best Lucid Dreaming Apps for iOS & Android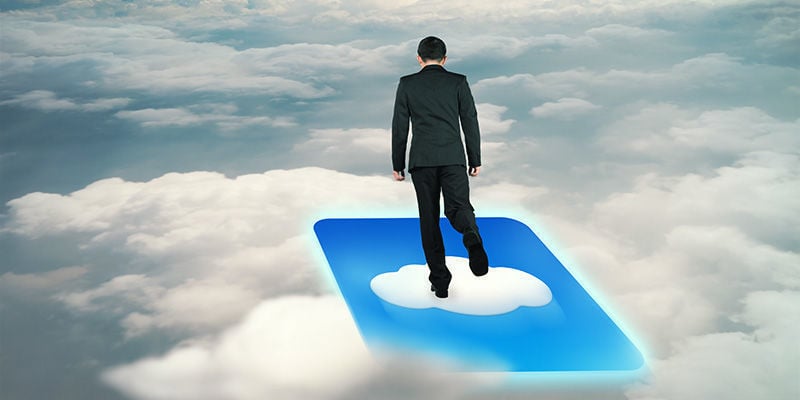 There's an app for everything these days, and most of them are designed to make our lives easier. This is also the case for the following 10 apps. Designed to help you achieve the ultimate state of lucid dreaming, they have handy additions—such as voice memos, reality checkers, and cloud storage—to make your experience as smooth as possible.
1. Awoken - Lucid Dreaming Tool (Android)
Awoken is an app available to Android users and free to download. It offers an array of functions, including reality checks, a dream journal with pin-protection—we don't want the whole world reading it—audio cues that can trigger lucid dreaming, speech-to-text to recall your dream more easily, and dream patterns to highlight any connection between your different dreams. The app also offers premium features with in-app purchases.
2. Lucidly New - Lucid Dreams and Dream Journal (Android)
As we mentioned, recalling your dreams as soon as you wake up is one of the best ways to comprehend your sleeping adventures. Lucidly New has the handy feature of audio recording your dreams. This way, you won't waste time typing or finding a pen, and your description will be much more vivid. It also features techniques to better achieve your lucid dreams, and everything is protected with a passcode. It's free and available on Google Play.
3. Lucid - Dream Journal (Android)
Journalling is the #1 method to unlock your dreaming potential. There's just something extremely special about dreaming and then recalling said dreams. Lucid - Dream Journal is another free Android app that will help you with this task. Voice memos, tags to better organise your dreams, and an advanced system of filtering, search, and calendar view will make this diary the only one you'll ever need. A handy "how-to" section is really helpful for beginners.
4. Lucidity - Lucid Dreaming (iOS)
Apple users, we didn't forget about you! As expected from an Apple app, Lucidity has a sleek and minimal interface, so no distraction will stand in the way of your dream recollection. Reality check reminders, video guides, FAQ for beginners, induction techniques to achieve the most vivid lucid dreams, a secure passcode lock—all this, and much more, will be available to you, for free!
5. Lucid Dreamer (iOS and Android)
Lucid Dreamer, available on both Android and iOS, is a little more advanced than others we've seen so far. It has both free functions and a subscription service, although the Pro version is incredibly sophisticated. Some of these functions include: a PIN-protected journal, reality checker (up to 287 times per day), Paralyzer mode to induce lucid dreaming, Da Vinci mode to learn cycle adjustment techniques, audio cues, and much much more!
6. 10 Steps to Lucid Dream (Android)
So far, we've listed apps that will help you manage things after you've lucidly dreamt, but 10 Steps to Lucid Dream is specialised in teaching you all there is to know about the practice. Written by lucid dream expert Rebecca Turner, these guides cover dream signs, total relaxation, hypnagogia and visualisation, dream herbs, and self-hypnosis. The app is ideal for beginners and will transform you into a pro lucid dreamer. Free and available on Google Play.
7. Mind Awake (iOS)
Mind Awake is a mindful approach to lucid dreaming. It offers profound guidance and educational content. This is also a subscription-based service, and it features meditation, daily reminders, dream tracking so you can check your progress, a dream journal, and guided audio sessions. The interface is minimal and smart, so every function is just a click away. Available to iOS users.
8. Lucidity - Lucid Dream Journal (Android)
The upgraded Lucidity app for Android is another free tool available for all aspiring lucid dreamers. The user interface is smooth and simple, encouraging you to record your dreams without interruptions. Other features include morning and evening reminders to recall your dreams, filters and tags to organise your entries, and import and export functions to easily transfer your journal onto another device. An in-app purchase unlocks audio recording and drawing functions, a dark theme, and additional features.
9. Binaural Dream (iOS)
Binaural recordings are the technique of recording sounds using two special microphones, creating a 3D stereo sound sensation that mimics being in the same room where the sound was recorded. It is said that binaural sounds might help with relaxation and meditation, both things that can encourage lucid dreaming. Binaural Dream is an app available on the App Store that features binaural beats, deep bass, and Rav Drum to help you relax, focus, and sleep better.
10. Binaural Beats Meditation - Lucid Dreaming (Android)
Binaural Beats Meditation is a free app available to Android users that's designed to help with mediation, relaxation, lucid dreaming, and much more. Choose between seven different beat types tailored to you and your needs. This app features high-quality music, high-speed downloads both on Wi-Fi and mobile data, and regular uploads of new music.
And that's the end of our 10 apps to help you on your lucid dreaming journey. Whether you need a dream journal, guided meditation, audio cues, or a crash course on lucid dreaming, we are sure you'll find the app for you on our list!