Blog


7 min
The Top 10 Medical Cannabis Strains

7 min
If you're lucky enough to live in an area where medical marijuana is legal, you're likely familiar with the abundance of cannabis strains out there. In this article, we've done our best to highlight the top 10 medical strains from our website.
The world of medical marijuana is blooming. Thanks to the legalization of cannabis in various places around the world, we are finally beginning to rediscover the potential of this ancient medicinal plant.
Whether you're already using medicinal cannabis or haven't yet decided if it's right for you, use this article as a source of general information on some of the best medical-grade strains currently on the market.
Disclaimer: This information is not intended as medical advice. Always consult your doctor before beginning a new treatment with cannabis.
What Is Medical Marijuana?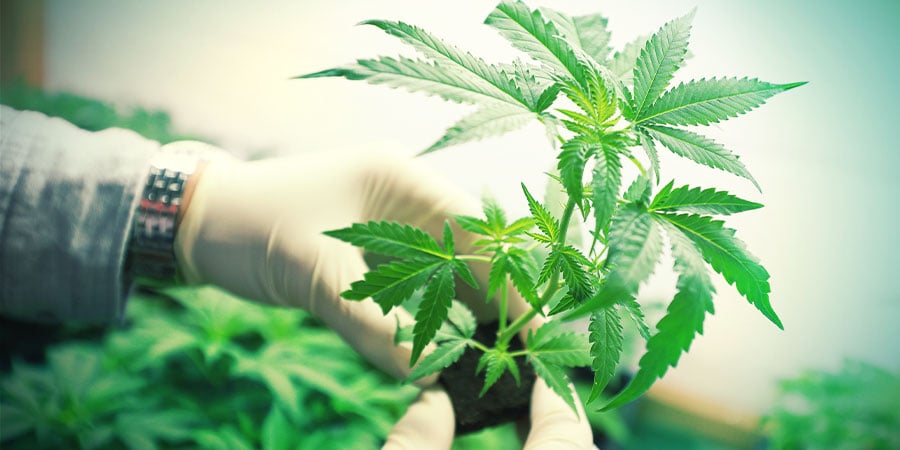 Medical marijuana, as the name suggests, refers to cannabis (or cannabis-derived products) designed to be used to treat medical symptoms and/or conditions. Recreational marijuana, on the other hand, is taken solely for the purpose of enjoyment.
Both medical and recreational marijuana come from the same plant species, Cannabis sativa. However, medical marijuana is usually prescribed to a patient by a doctor and used in a treatment plan designed to alleviate a specific symptom or condition.
Marijuana has received a lot more attention from the medical community in recent years. This is due to new research which shows that cannabinoids (chemicals found within the cannabis plant) like THC and CBD have certain effects that could be beneficial in a medical setting.
For example, both THC and CBD have become renowned for their ability to relieve pain by suppressing pain signals in the brain. Some cannabinoids have also been shown to hinder the growth of tumours, protect brain cells, and even help in the treatment of psychological conditions like depression, anxiety, PTSD, etc.
Cannabis contains hundreds of different cannabinoids, as well as unique, aromatic terpenes that produce its varied effects. While a lot of research is focussing on the individual properties and effects of these compounds, our knowledge of cannabis and how it affects our bodies is still in its infancy.
How To Choose The Right Medical Marijuana Strain?
There are hundreds of different varieties of marijuana. These are known as "strains" and boast different concentrations of cannabinoids. They also produce different effects.
Indica strains, for example, are known to induce deep relaxation and sedation. Sativa strains, on the other hand, usually catalyse a more uplifting sense of euphoria. Both indicas and sativas contain the same cannabinoids, albeit in different concentrations.
Picking the right strain of medical marijuana largely depends on the symptoms a patient is looking to treat, their individual response to cannabis, as well as the severity of their condition.
For example, a patient looking for strong, localised pain relief who is willing to medicate once in the evening may benefit from a THC-rich indica strain. Conversely, a patient who is looking for pain relief throughout the day may benefit from a sativa strain with less THC, allowing them to medicate without dealing with the strong psychoactive effects of the substance.
The Top 10 Medical Marijuana Strains
If you're considering using cannabis medicinally, here are 10 high-quality cannabis strains worth checking out in more detail.
1. Candida (Cd-1) By Medical Marijuana Genetics
Candida (CD-1) is a unique medical marijuana strain produced by Medical Marijuana Genetics, a network of medical cannabis professionals and breeders from Europe.
This is one of the first real CBD-rich strains to hit the market in Europe. With 20% CBD and less than 1% THC, this is a strain that has been specially bred for patients looking to medicate mainly with CBD.
CBD is a non-psychoactive cannabinoid with a variety of medical properties. It has been noted as an effective anti-inflammatory, analgesic, antiemetic, and more. Some research suggests CBD may also have unique antipsychotic properties.
Given its extremely high concentrations of CBD, this strain can be used to treat numerous symptoms, including seizures, tremors, chronic pain, inflammation, nausea, vomiting, anxiety, depression, and many others.
Candida (CD-1) usually produces two distinct phenotypes, a sativa and an indica. Both contain similar cannabinoid levels, although the CBD content of the sativa is rumoured to be slightly higher. Nonetheless, Candida (CD-1) makes for a great medical strain and can be used in a vaporizer, as a smokeable herb, or to make concentrates and tinctures.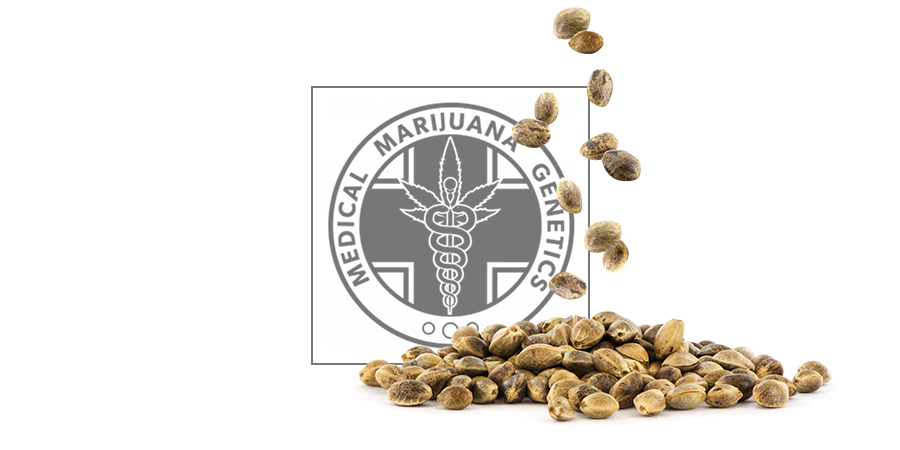 View Medical Marijuana Genetics
2. Fast Eddy By Royal Queen Seeds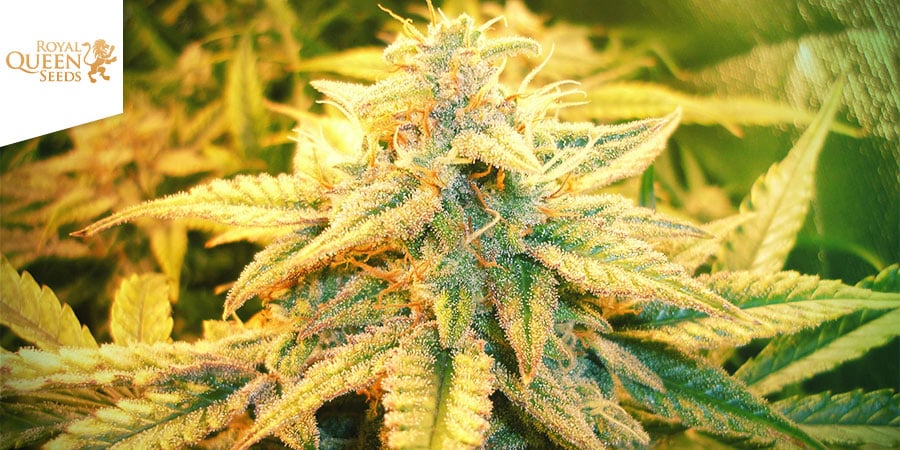 Royal Queen Seeds is a leading European seedbank from Spain. This strain, Fast Eddy, is one of their best-selling medical varieties.
Combining Cheese, Juanita la Lagrimosa, and ruderalis genetics, this strain is a fast-flowering auto with varying levels of CBD and roughly 9% THC.
The real potential of this strain lies in its balanced effects. With only 9% THC, Fast Eddy doesn't produce the strong psychoactive effects associated with most recreational strains. Instead, it'll leave you completely functional and capable of dealing with your regular responsibilities.
This strain is really ideal for patients who medicate during daytime hours or multiple times during the day; it still has enough power to produce lasting relief from various symptoms (including pain, stress, and symptoms of depression) without involving an overwhelming high.
Fast Eddy is also a great option for anyone looking to grow their own medicine at home. Despite only growing to about 60-100cm, it flowers automatically, producing decent harvests of up to 450g/m² in just 8-9 weeks from seed to harvest.
Fast Eddy also produces very aromatic flowers, which'll probably even attract recreational users looking for a mellow, relaxing smoke after a long day.
3. Purple Orange Cbd By Dinafem
Purple Orange CBD is a one of the latest additions to Dinafem's exquisite range of medical cannabis strains.
Purple Orange CBD has a 1:2 THC:CBD ratio. It usually clocks in at roughly 5% THC and 10% CBD, making this another great variety for patients looking to medicate without having to deal with psychoactive side effects.
As mentioned earlier, CBD is a very versatile cannabinoid with many medicinal properties. As with other CBD-rich strains, patients can use Purple Orange CBD to deal with symptoms such as pain, anxiety, muscle tremors, and more.
It'll leave you feeling relaxed and calm, yet completely functional. This makes Purple Orange CBD a great daytime strain, allowing you to get relief from your symptoms without having to worry about being too "high" to deal with your other commitments.
This is another fast-flowering strain, taking only 55-60 days to be harvest ready. It produces very good yields (up to 500g/m² indoors) of aromatic buds. Like other Dinafem strains, Purple Orange CBD is very reliable, making it a great addition to any home garden.
4. Cbd Fix Auto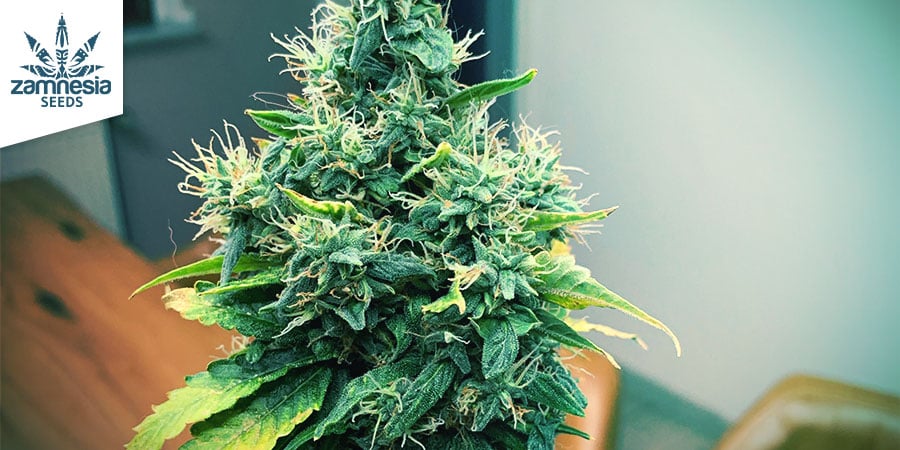 CBD Fix Auto serves up a high dose of 7–15% CBD alongside minimal levels of THC at around 0.8%, striking an average CBD:THC ratio of 9:1. This high concentration of the medicinal cannabinoid makes this strain particularly effective for pain management and anxiety. A loaded vape hit will cause a clear-headed and subtle effect to sweep across the mind and body, making the user feel at ease. The low THC content makes this strain non-psychotropic, which means it's viable to use throughout the day whilst remaining fully productive and alert.
CBD Fix Auto was developed by breeding Northern Lights Auto with a CBD-rich clone. She is an easy strain to grow, and features a rapid life cycle of approximately 70 days from seed to harvest. Plants grown indoors under strong lights will grow to between 60–100cm in height and yield around 325g/m². Plants cultivated outdoors grow to slightly taller heights of 80–120cm and offer 120g/plant.
5. Sweet Nurse Auto Cbd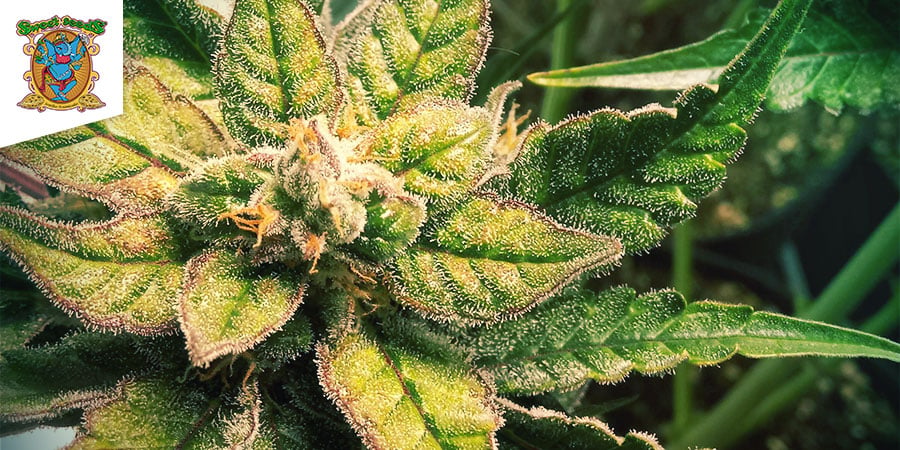 Sweet Nurse Auto CBD is a popular medical marijuana strain from the famed Sweet Seeds, a renowned seedbank founded in Valencia.
It is a fast-flowering auto variety, going from seed to harvest in roughly 55 to 60 days. It boasts a 1:1 CBD:THC ratio, making it another great option for patients looking for a nice balance between these two cannabinoids.
Sweet Seeds produces a wide variety of cannabis strains, and this is one of their flagship medicinal varieties. It produces subtle effects, leaving users feeling relaxed and calm, making it ideal for the treatment of pain and nausea.
For some users, the relaxing effects of this strain may also help soothe the mind and relieve symptoms associated with anxiety and depression. Finally, patients dealing with insomnia and other sleep issues may find this variety to be a helpful sleep aid.
It's important to remember that some phenotypes of Sweet Nurse Auto CBD may boast slightly higher concentrations of THC. These phenos will produce notably stronger psychoactive effects, although most users do not find them overwhelming.
6. René By House Of The Great Gardener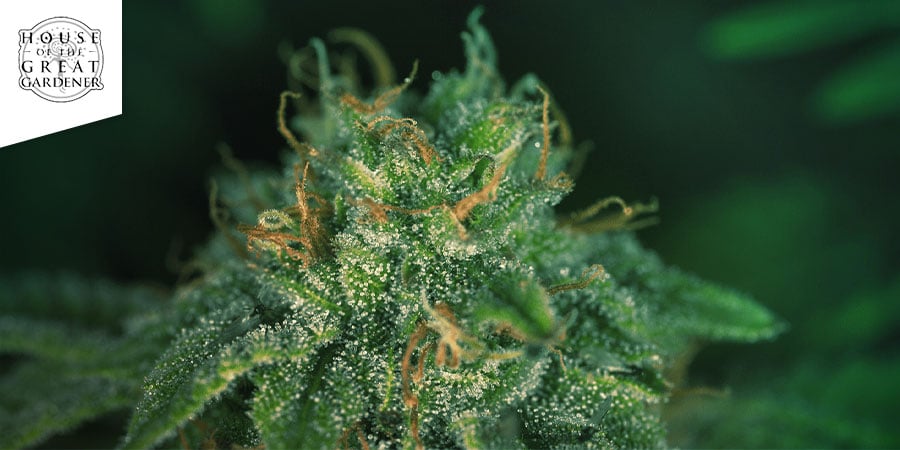 House Of The Great Gardener is a cannabis seedbank dedicated to creating a variety of medical and recreational cannabis seeds. René, a powerful indica-dominant strain, is one of their most popular varieties, offering balanced, yet soothing effects.
René boasts a 1:1 CBD:THC ratio, usually clocking it at roughly 6%. This makes for an extremely balanced strain that provides relief without any overpowering psychoactive effects.
The potential of a well-balanced strain like this is huge. It is extremely popular in Canada, where patients commonly use it to treat pain, inflammation, and tremors/spasms. Many patients also find this strain to effectively relieve symptoms of depression.
René has won numerous cannabis awards, including:
- Highest CBD Flower, 2014 High Times Cannabis Cup Amsterdam
- 1st Place CBD Flower, 2016 Lift Cup Toronto
- 1st Place CBD Flower, 2015 Harvest Moon Cup Vancouver
- 3rd Place BC Dispensaries, 2014 Canadian Cannabis Awards
7. Remo Chemo By Dinafem
Remo Chemo is the second Dinafem strain on this list and for good reason; it is an extremely potent cannabis variety, boasting up to 24% THC and only trace amounts of CBD. If you're trying to avoid psychoactive effects, this is not the strain for you.
While working together with Urban Remo, a renowned yet mysterious cannabis grower from Canada, Dinafem created this strain with the vision of producing a reliable cannabis variety for patients looking to medicate with THC.
While CBD tends to get a lot more attention for its medical potential, THC has its own array of benefits. For example, studies have shown that THC is extremely effective at relieving pain, nausea, and vomiting, as well as helping to stimulate appetite. Hence, it's no surprise to find patients turning to Remo Chemo for relief from those symptoms, among others.
Its high THC levels make Remo Chemo a very attractive strain for recreational users, too. It is known to produce hybrid effects that combine the strong physical relaxation of an indica with the uplifting euphoria typical of a sativa.
If you choose to use this strain medicinally, it may be best to medicate at night, or during times when productivity isn't a top priority.
8. Cbd Auto Compassion Lime By Dutch Passion
CBD Auto Compassion Lime is a top-shelf medical cannabis strain from Dutch Passion, a famous seedbank from The Netherlands. As the name suggests, it is a fast-flowering auto variety with a unique citric aroma and flavour.
This strain has very balanced concentrations of CBD and THC, usually between 9-10% and 8-9%, respectively. Like some of the earlier strains on this list, it produces balanced effects that usually leave users feeling relaxed and focussed.
Unlike Remo Chemo, this strain produces only subtle psychoactive effects. This makes it ideal for daytime use and for patients who medicate various times during the day. It provides general relief from physical symptoms like pain, and some patients also use it to combat symptoms of depression, stress, and anxiety.
This is a great strain for growers, ready in about 70 days from seed. Given its auto genetics, CBD Auto Compassion Lime doesn't grow very large and doesn't need much more than a few good hours of light to flourish.
If you're looking for a simple strain to grow at home that won't knock you off your feet, this is definitely one worth trying.
9. Cbd Blue Shark By Barney'S Farm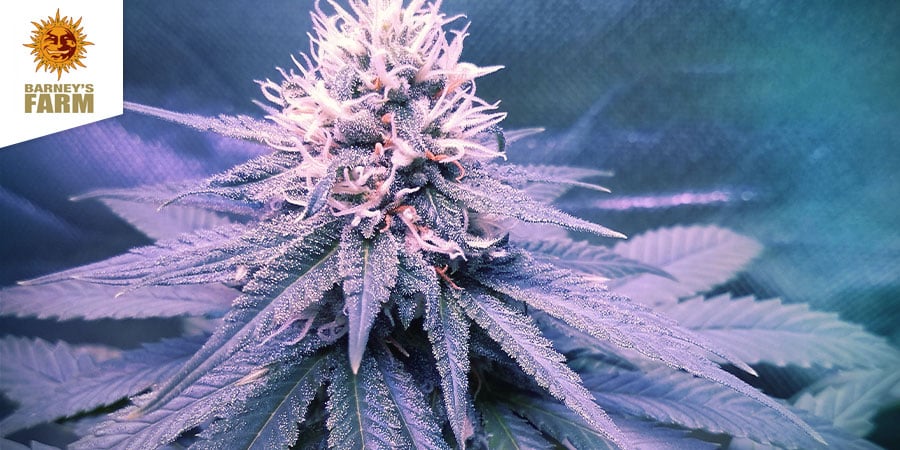 CBD Blue Shark is a medicinal strain created by Barney's Farm and CBD Crew, two well-known seedbanks with a variety of strains already under their belts.
This is another indica-dominant strain, this time with a highly sought-after CBD:THC ratio of 1:1. Both cannabinoids clock in at roughly 6.5%, making it another phenomenal medical strain for any patients seeking well-rounded effects.
Most users cherish this strain because it doesn't produce strong psychoactive effects, and can be used during the day, without interrupting any commitments you've made.
10. Shark Widow Cbd By Advanced Seeds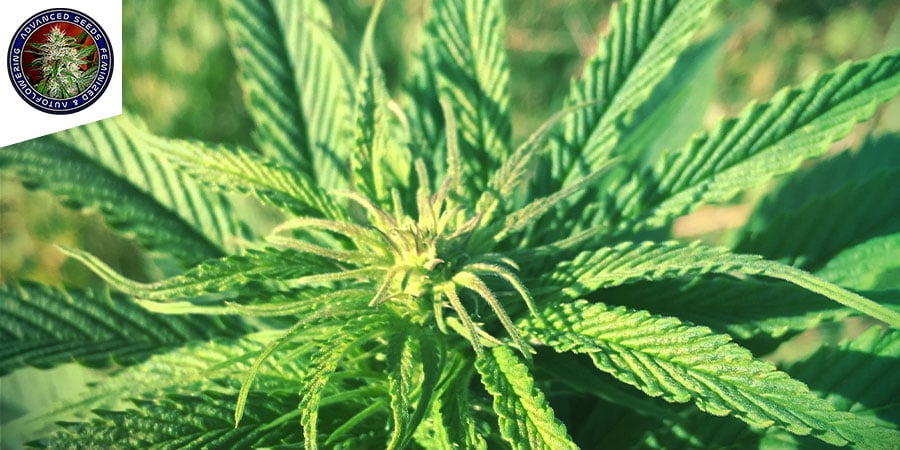 Shark Widow CBD is the last of our top medicinal strains and is brought to us by Advanced Seeds. This is another indica-dominant variety with a 1:1 CBD:THC ratio, usually clocking-in around 6%.
This is a very pungent strain which flowers in record time of only 55 days. It grows to manageable heights and can easily flourish both indoors and outdoors. It also produces generous yields, which even the occasional recreational user might be willing to try.
The effects of this strain, once again, are very balanced. With only 6% THC, this strain won't produce much of a "high." At most, users report feeling "pleasantly relaxed." Shark Widow CBD is a great strain for dealing with physical symptoms like pain, muscle tensions, and inflammation, as well as the mental burdens of stress.
All in all, this is a really versatile strain that any patient looking to embrace the medicinal properties of cannabis will cherish.
Find More Medical Strains At Zamnesia Today
We've done our best to feature some of our top medical cannabis strains. However, remember that our database is loaded with hundreds of other medical varieties, all with their own unique effects.
To browse more medical cannabis strains, click here. For more advice about the medical properties of cannabis, consult your healthcare professional.
Written by: Steven Voser
Steven Voser is an Emmy Award Nominated freelance journalist with a lot of experience under his belt. Thanks to a passion for all things cannabis, he now dedicates a lot of his times exploring the world of weed.

Find out about our writers
---