Blog

5 min
The Perfect Cannabis Road Trip Through Europe
5 min
Bon Voyage! Here are all best weed destinations for the perfect cannabis road trip through Europe.
If you're planning the ultimate weed-friendly tour around Europe, then you've chosen the right place. There is never a wrong time for packing your bags and hitting the open roads of Europe. Of all the continents in the world, Europe is undoubtedly the most beautiful. In addition to being home to some of the most breathtaking historical monuments you'll ever see, Europe also features incredible landscapes. Not to mention excellent food and even more important, lots and lots of weed.
While cannabis might not be legal in Europe as a whole, there are a couple of countries, where you can score some quality herb without any hassle. You just have to know where to go. To point you in the proper direction, here's a little guide to the perfect cannabis roadtrip through Europe.
KICK OFF YOUR CANNABIS ROADTRIP IN PORTUGAL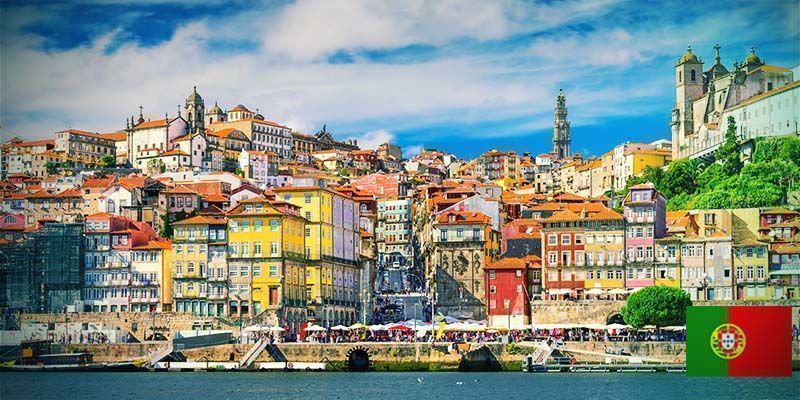 There's no better starting point than Portugal to kick off the perfect cannabis road trip through Europe. You won't have any issues sparking a joint in Portugal, that's for sure. Weed, along with all other drugs, are decriminalized in Portugal. And since people have the freedom to get high without any repercussions, the country of Portugal has experienced not only a significant decline in hard drug use but also a massive drop in drug overdoses.
By far the most popular variety of herb you'll find in Portugal is hash. But if you prefer flower, no worries, there's plenty of that too. As for the best sights to check out when you're stoned, be sure to stop by Livraria Lello, a book store in Porto, Portugal, that features a trippy winding wooden staircase. Rumor has it that this very bookshop inspired J.K. Rowling's, author of the Harry Potter series, writing.
If you'd rather not make a pit stop to get lost in a novel or two, then there's also the Vasco da Gama Bridge, a cable-stayed bridge in Lisboa, that's 17km long. You and your friends can share a spliff while you ride across it, or get out and enjoy a clear view of the Tagus River. Just don't get caught walking and smoking. The police in Portugal often turn a blind eye to cannabis consuming tourists, but not when they're lighting up in public.
NEXT STOP ON THE CANNABIS TOUR: SPAIN!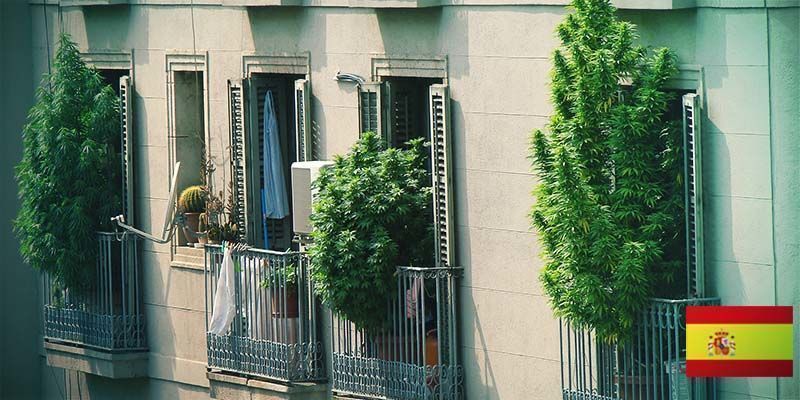 After Portugal, next stop is Spain. In Spain, it's perfectly fine to get your smoke on, but only in private. That's all the more reason to head to Barcelona, where you will find numerous cannabis clubs. You'll need to get a referral from a member though, as they are very much private. You can also sign up for a membership of your own if you don't mind paying an annual fee. The clubs themselves won't sell you any bud, but someone in there is bound to have what you're looking for. All you have to do is "acquire" it.
Barcelona is a massive city in Spain, but if you want to savour all the sights and attractions without missing out on anything, then it's best to park the car and explore by foot. Just about everything you see in Barcelona is gorgeous. Park Güell, for example, is a public park that consists of gardens, detailed mosaics, and many more breathtaking architectural elements.
When you and your pals get the munchies, do like the locals do and order a hot chocolate and pastry, the ultimate sweet combo that's guaranteed to satisfy your cravings, from one of the nearby pastry shops. Or, if you want a little of everything, or rather a lot, check out La Boqueria, a ginormous market in Barcelona surrounded by all kinds of goodies, from candy to wine to fresh fruit. Good luck picking just one thing when you're high.
CANNABIS CONSUMPTION IN ITALY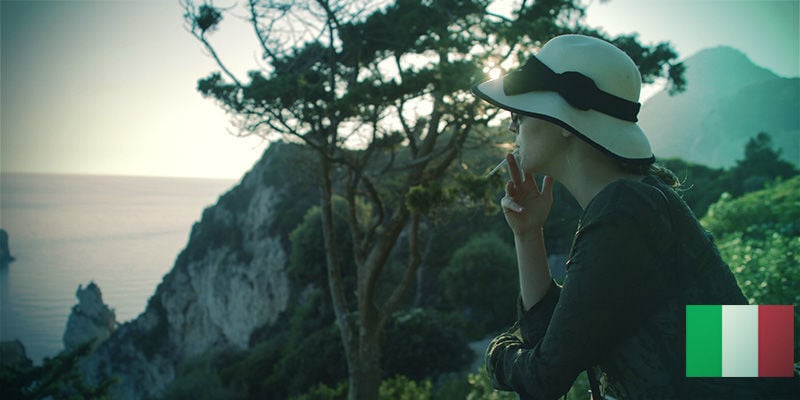 So you've made it through Barcelona, now where is there to go? Northern Italy, of course! At present, only medicinal consumption is legal in this particular country. But as long as you aren't puffing in front of an officer's face, you're pretty much OK to blaze.
If you need to re-up while you're in Italy, chances are you won't have a problem. There are always people ready to hook you up with some high-grade hash, especially in Milan. Turin is a sweet spot for ganja, too. Try to avoid asking for weed in the streets, though. It's easy to score cannabis that way but rarely is it of good quality. If you want the good shit, go where the youngsters are, or more specifically, music events, clubs, etc.
As you pass through Turin, take a gander at Piazza Castello, which is filled left and right with artsy museums, cafes, and theatres. Once you make it to Milan, definitely don't skip out on Santa Maria Nascente, the most magnificent cathedral in the entire world. Witness all these incredible sights while baked and it'll be an experience you'll never forget. That's guaranteed.
SMOKE IT UP IN SWITZERLAND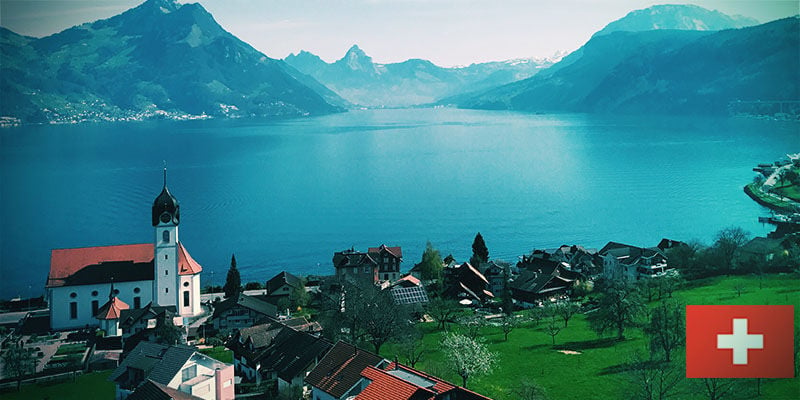 Ah, Switzerland, home of the world's finest chocolate. Everyone knows chocolate and weed are a match made in heaven. So what better place to travel to after Italy than Switzerland? Smoking the herb in Switzerland is accepted as long as it's in small doses. Interestingly enough, certain strains are 100% legal. But there's a catch; they can only contain 1% THC.
In Switzerland, there's lots of outdoor fun to be had. For instance, Rhine Falls, the most significant waterfall in the country that provides an unbelievable view. And who can forget Kapellbrücke, a historical wooden footbridge that both looks and feels magical, as if you're stuck in a fairy tale. Oh, and there are lots of restaurants and shops there too for when you need a break from sightseeing.
RELAX WITH WEED IN THE CZECH REPUBLIC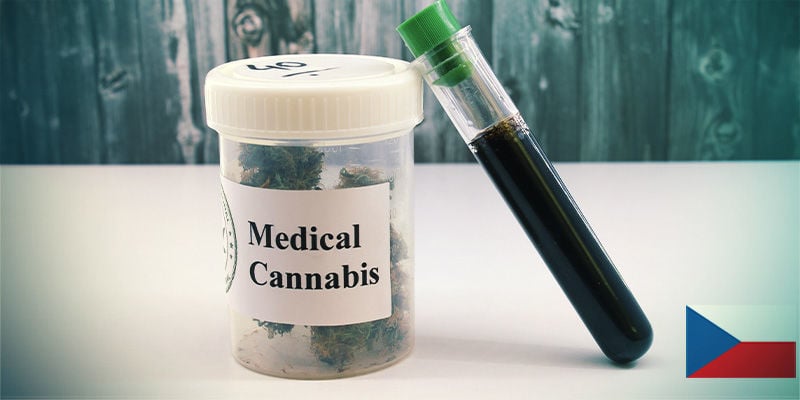 It is legal to smoke weed for medical purposes in the Czech Republic. In fact, cannabis use in the Czech Republic is higher than any other country in Europe. The downside, it's still forbidden to sell and produce cannabis in the country. But you know what they say, "if there's a will, there's a way."
The cannabis culture in the city of Prague is vast. Step into one of their numerous bars or attend a concert and you'll land some top-tier bud no problem. Just be careful buying any grass on the streets. A dealer may very well take your money and run. Talk about a road trip buzzkill.
Speaking about Prague, you have to visit Prague Castle. According to the Guinness Book of World Records, it's "the largest coherent castle complex in the world." After you stop by Prague Castle, head on over to Da Tarquinio, also in Prague, and cure your munchies with one of their delicious pizzas. Anyone who's ever been there says Da Tarquinio has the tastiest pizza in the capital.
BE A GANJA TOURIST IN GERMANY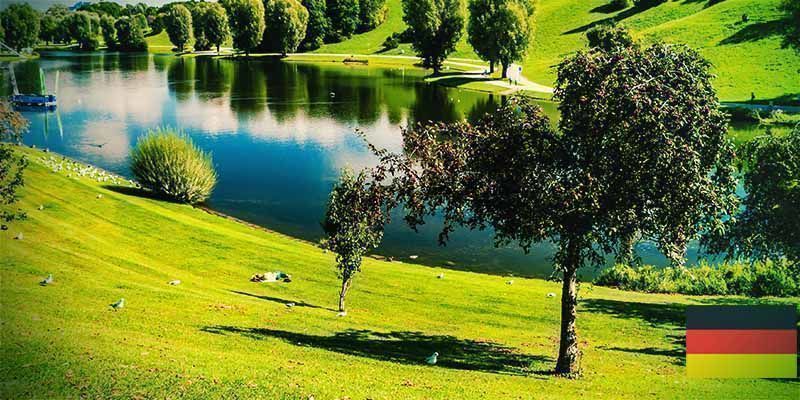 You ventured around the Czech Republic; now you get to drive through Germany. Berlin, in particular, is a weed-friendly city in more ways than one. For starters, Görlitzer Park is in Berlin. Believe it or not, weed possession is tolerated at Görlitzer Park. Drug dealers have been serving locals and tourists for a while now, but it was only recently that the state coalition government lifted the ban on cannabis possession in the park. So if you and your buddies need to re-up on your supply or just need a trouble-free place to hang on to the goods, that's your spot.
What are some of the best sites in Berlin you might ask? Well, there are a ton, but the Brandenburg Gate is by far the most famous in the city. It's more than just a historic landmark; it's a symbolization of peace and unity. Be sure to take lots of pictures so that you can relive the experience.
If you love comedy, also pay Friedrichstadt-Palast a visit. The theatre is always putting on shows, that feature creative costumes, impressive effects, and fantastic performances. Plus, the design and architecture of the theatre are absolutely divine. Smoke some herb before and prepare to be amazed.
CANNABIS CAPITOL OF THE UNIVERSE: THE NETHERLANDS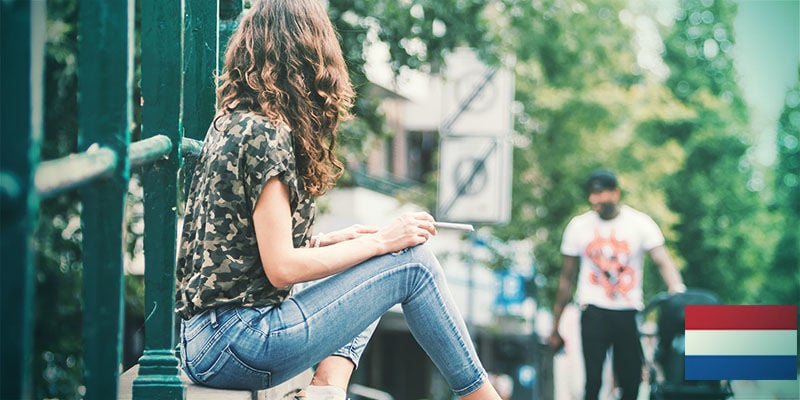 Last, but certainly not least, you must go to Amsterdam. A cannabis road trip through Europe would be a waste if you didn't visit the weed capital of the world. You can sip coffee and puff on a joint (no tobacco) inside one of the local coffee shops. And you don't even have to be a resident to do so. Hell, you can smoke outside too if you really want to. No one will stop you unless you're near a school or around a bunch of children at a nearby park.
Want to learn all about marijuana? If so, the Hash, Marihuana and Hemp Museum can teach you a thing or two, from the several parts of the plant to its many uses. And in case you need a proper place to rest, there's even a Hemp Hotel that provides guests with an entire cannabis experience, including hemp linens and hemp cosmetics. Oh, and snacks too, of course.