Blog

6 min
Best Outdoor Cannabis Strains To Grow In Italy
6 min
Want to grow amazing outdoor weed in Italy? Here are the top 10 strains picked by our experts for both Northern and Southern Italian cultivators.
Whether you live in Milan and want to grow cannabis on a balcony or you happen to have a countryside haven in Sicily, we've got 10 amazing weed strains for the outdoor cannabis grower in Italy to consider cropping this season.
GROWING CANNABIS IN THE ITALIAN CLIMATE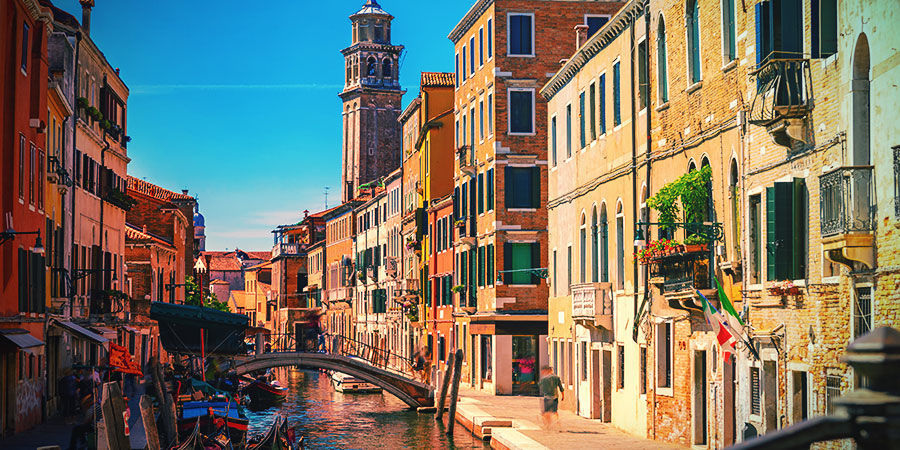 Italy is known for having some of the best food and fashion in the world. But besides being a great place to find pizza, Chianti, and Prada, Italy is also one of the best places in Europe for outdoor cannabis cultivation. Perhaps only rivalled by Spain, which has a similar climate, some of the finest weed in Europe is grown in Southern Italy.
But cannabis growers in Northern Italy can also achieve great results, so long as they choose suitable strains and time their harvests right. With the right genetics and some aforethought, you can crop an impressive harvest of frosty bud, well before the real cold sets in.
NORTHERN ITALY VS SOUTHERN ITALY
From the foot of the Alps down to Florence, the climate in Northern Italy is vastly different from the warmer Mediterranean climate down south. Chilly winter temperatures and the threat of spring frost can make outdoor growing seem daunting, but it really doesn't need to be! Outdoor growers in these locations can outsmart Mother Nature's tantrums by planting in pots, allowing them to move plants inside should the weather take a temporary turn for the worse.
If you're north of Florence and don't want your outdoor weed falling victim to frost, it is best to wait until spring is well underway—around mid-May. If you're even further up north, you may want to wait until June or even July before bringing out your plants.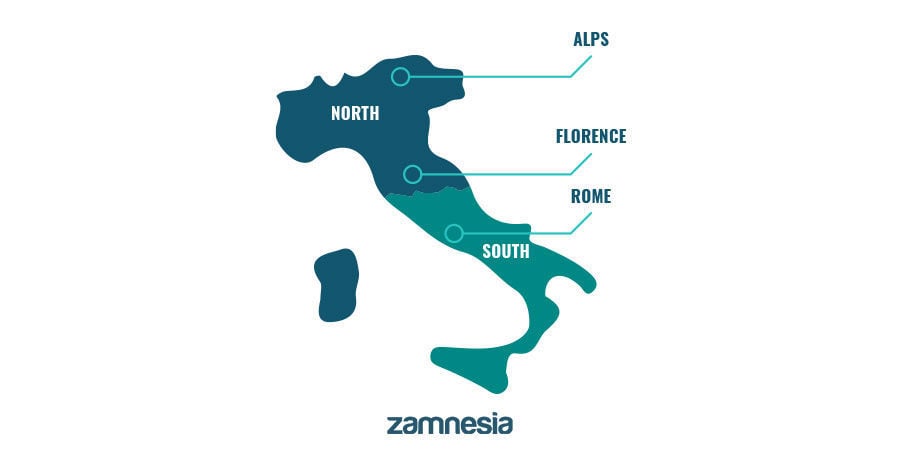 Excellent weed growing conditions can be found south of Florence, all the way down the western Mediterranean coast where the climate favours a wide variety of cannabis strains. Southward along the Adriatic coast in the East of the "boot", the climate is subtropical, still warm and sunny, but humid. In the southernmost parts of the country, like Sicily, the climate is very hot and dry, and growers will need to protect their plants from the intense sun.
If you're south of Rome, you can start outdoors in spring as early as April. If you're living on the Adriatic coast, you'll want to give it a little more time and start your crops at the end of April or in early May.
That being said, you can always start your plants indoors so they can safely move through the seedling stage before being exposed to the elements. The best way to go about this is to use Zamnesia Smart Start and put your seedlings under a CFL bulb or on a sunny windowsill. After a few weeks, when there is no risk of frost, you can set your plants outside.
HOW TO CHOOSE THE RIGHT CANNABIS STRAINS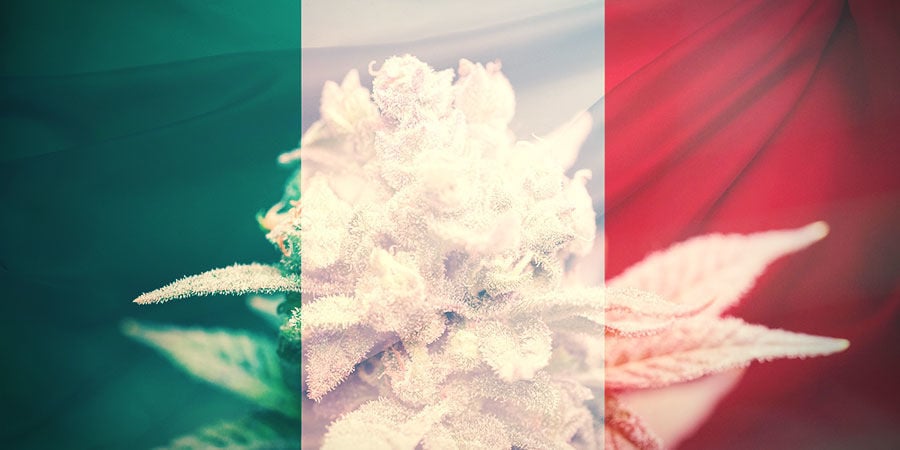 Northern Italy
If you live in northern urban areas like Turin, Milan, or Trento, there is the possibility for frost in spring and rains in autumn to ruin your hard work. This makes year-round outdoor growing, unfortunately, impossible. However, with fast-flowering strains, you can easily crop high-quality cannabis during the summer growing season, allowing yourself plenty of time before and after seasonal threats. Autoflowers are a particularly good choice as they grow much quicker than photoperiod cannabis. Look for robust strains that are resistant to mould, too.
Southern Italy
Rain and frost won't be a problem down south, so you have more options when choosing cannabis seeds. You can plant long-flowering sativas that love the sun and may need until late October to finish flowering. Of course, you can still plant autoflowers if that's your thing. They may not get as large or yield as much as most photoperiod varieties, but due to their fast growth and good outdoor conditions, you can harvest numerous crops per season and per year. That said, make sure the intense southern sun doesn't become a problem on its own. Protect your plants with sun shading and water them frequently during the hot summer.
BEST CANNABIS STRAINS TO GROW OUTDOORS IN ITALY
We will now take a look at the best cannabis strains to grow outdoors in Italy. Let's start our list with 5 cultivars best suited for Northern Italy, followed by 5 strains that we recommend for those growing in the South.
BEST CANNABIS STRAINS FOR NORTHERN ITALY
We kick off by discussing the best strains for Northern Italy. Let's go!
Big Bang Autoflowering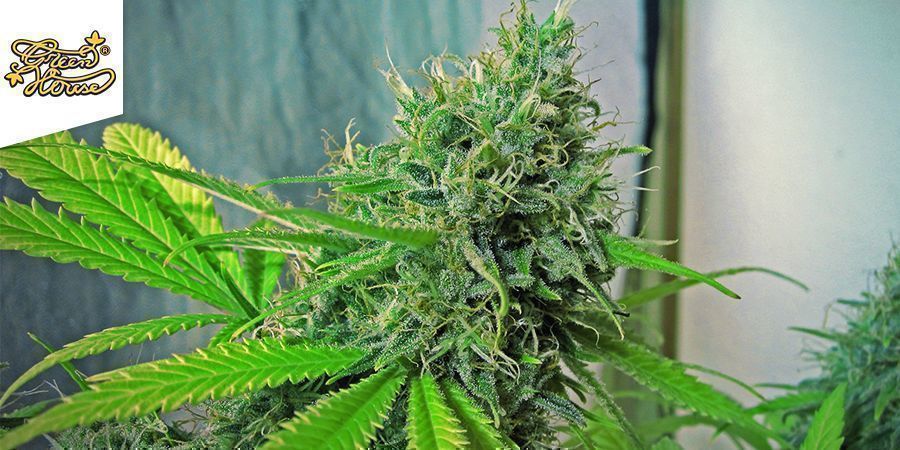 Greenhouse Seeds' Big Bang Autoflowering is the perfect strain to grow in less-than-optimal conditions. This bushy hybrid, a cross between the original Big Bang and ruderalis, has a very short flowering time of only 5–6 weeks, so you can grow great weed in record time (around 8 weeks from germination). The strain is also very tolerant to colder temperatures, as long as they don't dip below 10°C. Big Bang Auto has a super-relaxing effect. Growers can expect a modest, high-quality harvest of around 50g/plant.
Cream Caramel - F1 Fast Version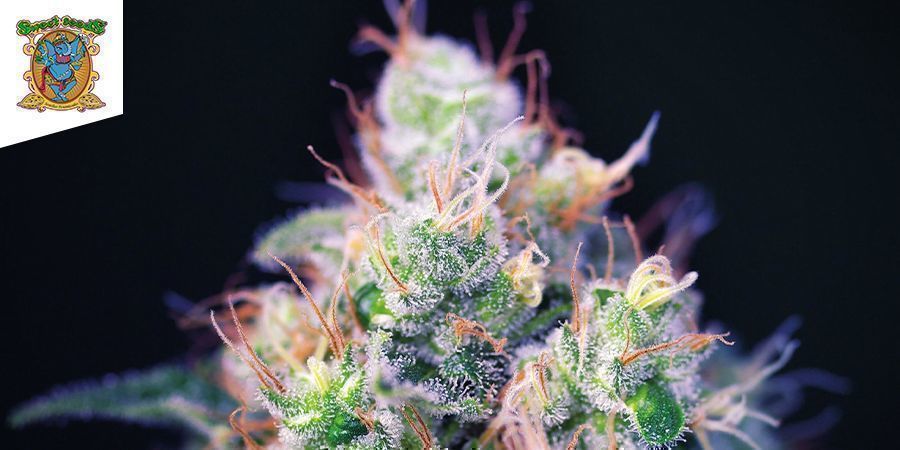 This fast variant of the popular Cream Caramel by Sweet Seeds flowers in only 7 weeks, allowing you to harvest her in early/mid-September. The buds of this 90% indica have a sweet aroma resembling caramel, with earthy notes inherited from the Blue genetics used to bring her to life. With 15–20% THC, she is a potent yet highly enjoyable smoke—perfect to enjoy at night, or any other time you're looking to kick back and relax. In optimal conditions outdoors, growers can get as much as 800g/plant.
Erdpurt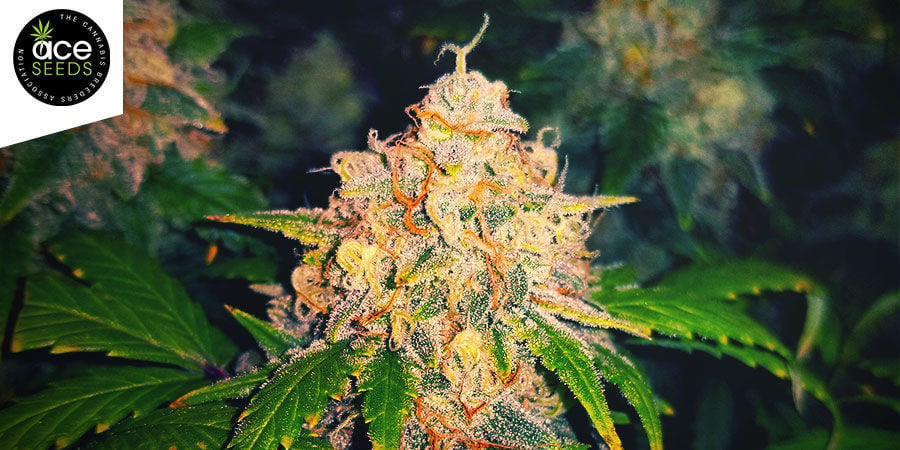 ACE Seeds created Erdpurt, a 100% indica, especially for those growing in northern climates. This cross between Swiss Erdbeer (Strawberry) and Purpurea Ticinensis, another Swiss variety, only requires 7 weeks of flowering and features great resistance to mould and cold weather. With 8–12% THC, she may not be the most potent strain out there, but she makes up for it with a fabulous flavour that blends freshly roasted coffee and hash tones with hints of strawberry and blackberry on an earthy background. A great strain for those seeking a soothing and slightly understated high!
Auto Alpujarreña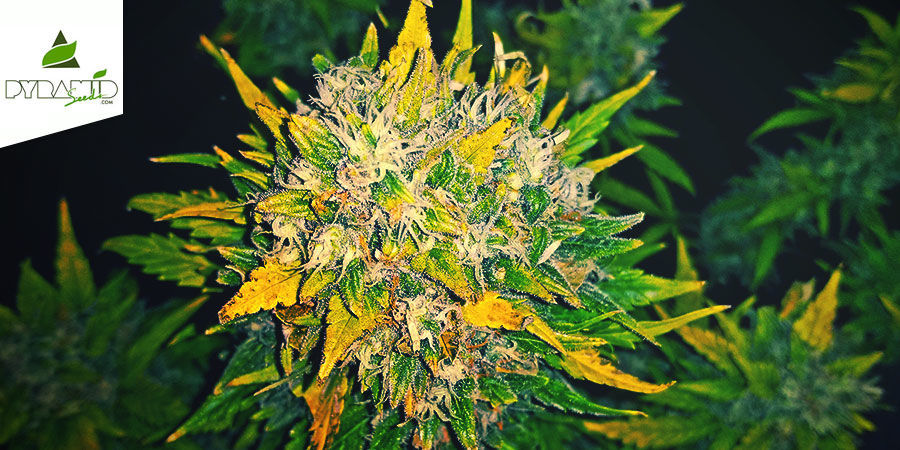 Bred in the high altitudes of the mountains of Granada, Auto Alpujarreña by Pyramid Seeds shines with exceptional robustness, good resistance, and easy growth. Among her other highlights is a very short harvest time (8–10 weeks from germination) and a compact stature of 40–100cm. This also makes her a good stealth strain for those looking to keep their exploits clandestine. She pleases with an excellent aroma and a powerful, relaxing effect.
Afghani 1 Automatic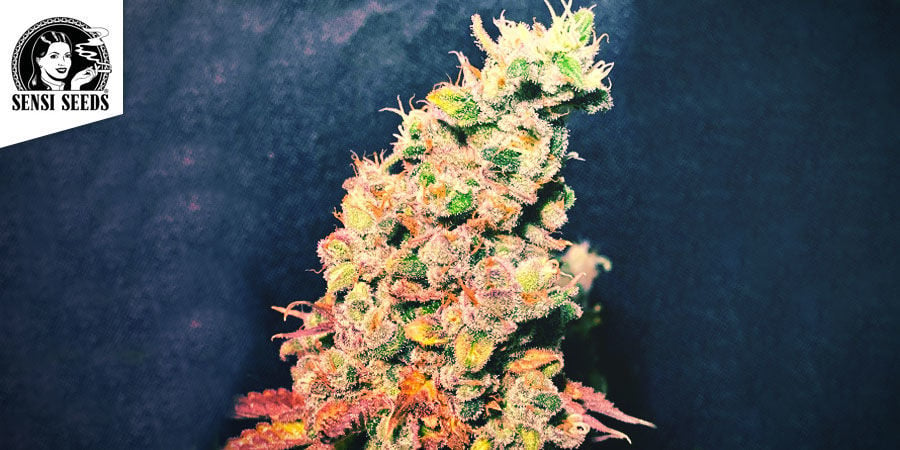 Afghani 1 Automatic is Sensi Seeds' next-gen autoflowering variant of the classic Afghani, which they created from the purest indica parents crossed with ruderalis. Over hundreds of years, Afghani genetics had plenty of time to adapt to the most rugged natural conditions, making this strain very easy to grow in the modern garden. She will barrel through each phase of growth, never letting mould or gloomy weather keep her from thriving. Plus, nothing beats the sweet, earthy, and incense-like hash aroma, not to mention her deeply relaxing stone. No wonder she's a favourite among indica lovers!
BEST CANNABIS STRAINS FOR SOUTHERN ITALY
Now that we have seen which strains are best for North Italy, it is time for the warmer part of Italy. Let's see which strains are perfect for hot summers...
Banana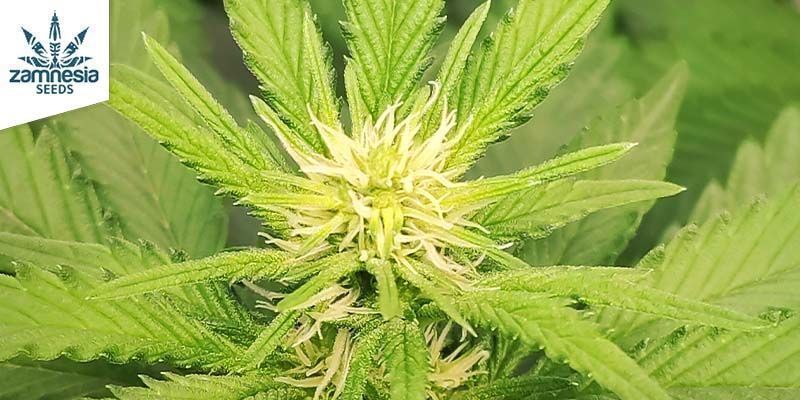 Bring some tropical vibes to your grow with Banana by Zamnesia Seeds. This sativa-dominant strain is the result of crossing two potent strains in the form of OG Kush and Banana. The result is a cultivar that's set on providing not only great flavours and effects, but also a great growing experience. Taking 9–10 weeks to flower, Italian growers will be rewarded with an exceptional harvest of up to 900–950g/plant outdoors—an absolutely huge haul for relatively minimal effort. With a huge THC level of 28%, she provides an uplifting, active smoke that's perfect for sharing with others.
Super Lemon Haze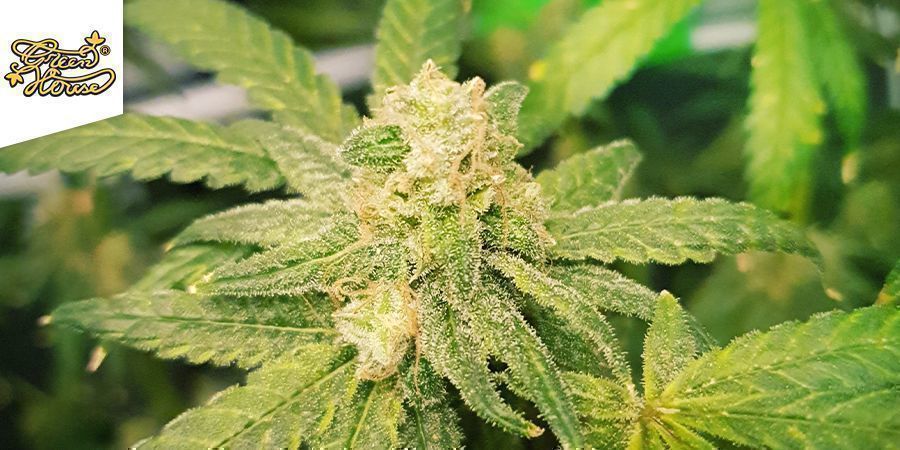 Practically made for the sunny climate of Southern Italy, the award-winning Super Lemon Haze by Greenhouse Seeds is an obvious choice. This Haze scores with aromas of lemon, lime, and pink grapefruit, and on the exhale fills your mouth with earthy and musky flavours sprinkled with incense and black pepper. She starts you out with a deeply relaxing effect reminiscent of an indica, but smoothly elevates it to a more psychoactive and alert plane. Grow her in optimal conditions and you can expect crazy yields of 1.2kg/plant!
Gorilla Glue Automatic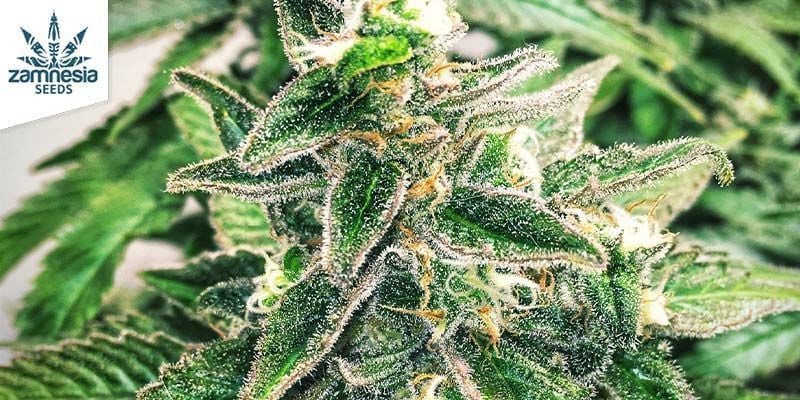 Gorilla Glue Automatic by Zamnesia Seeds is the result of combining Gorilla and Cookies with ruderalis genetics. This plant grows relatively large for an autoflower, reaching heights of around 150cm, and produces some respectable yields. Taking just 9–10 weeks from seed to harvest, Gorilla Glue Automatic offers up to 150–200g/plant when cultivated outdoors. Cannabis aficionados will instantly love this strain for her fruity-citrus aroma, which features a little pine for good measure. Complete with a deeply relaxing high, there's plenty to enjoy when it comes to Gorilla Glue Automatic.
White Widow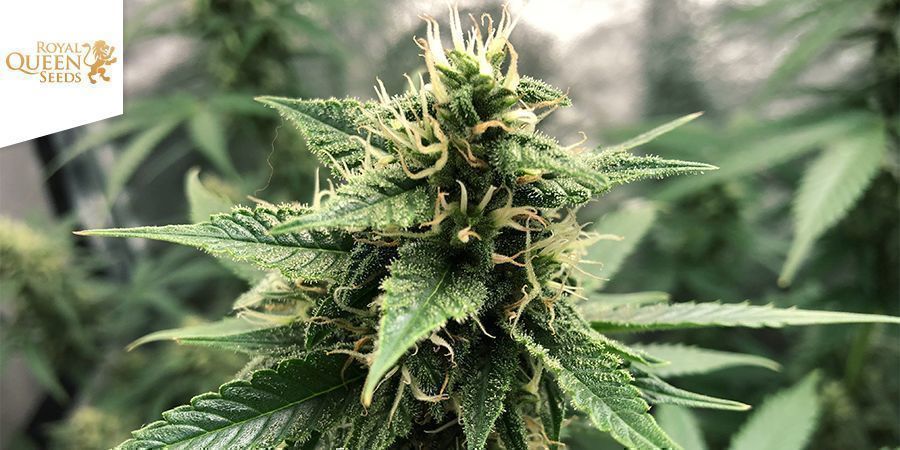 White Widow by Royal Queen Seeds is another popular cannabis classic that is still flying off the shelves in dispensaries and coffeeshops. What makes her so popular is a smoke that brings back memories of classic old-school ganja, with a fresh forest taste and an instant kick. White Widow pleases with a nicely rounded high that is at first cerebral and stimulating, then will relax you from head to toe. This low-maintenance strain flowers over a decently short 9 weeks, so you won't need to wait forever to harvest her prize-winning buds. Up to 650g/plant is possible!
Critical Cheese Automatic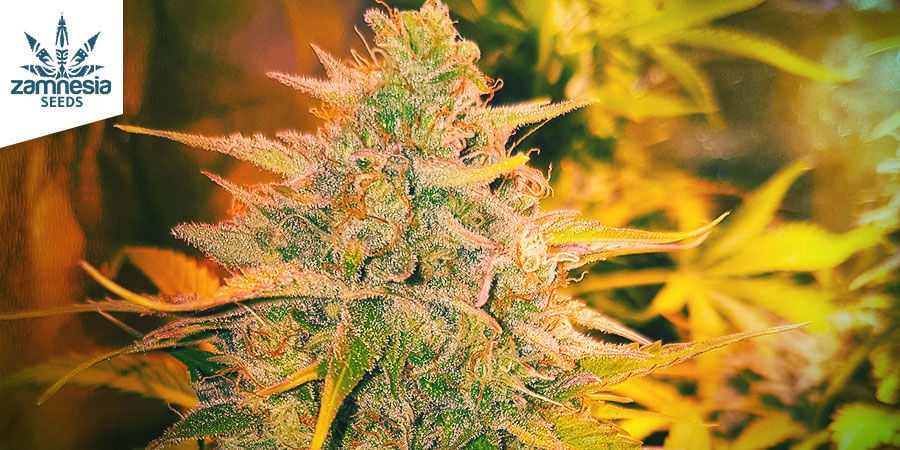 Critical Cheese Automatic is Zamnesia's great variant of the UK classic. A cross between an outstanding Cheese specimen, Critical, and ruderalis, this strain has retained the famous cheesy and skunky flavours that made the original a fast favourite among connoisseurs. In addition, her potent smoke is incredibly relaxing, making her a great strain for chilling. Being an autoflower, she is ready to harvest in just 10 weeks after germination, with yields of up to 150g/plant.
View Critical Cheese Automatic
TIPS FOR GROWING CANNABIS IN ITALY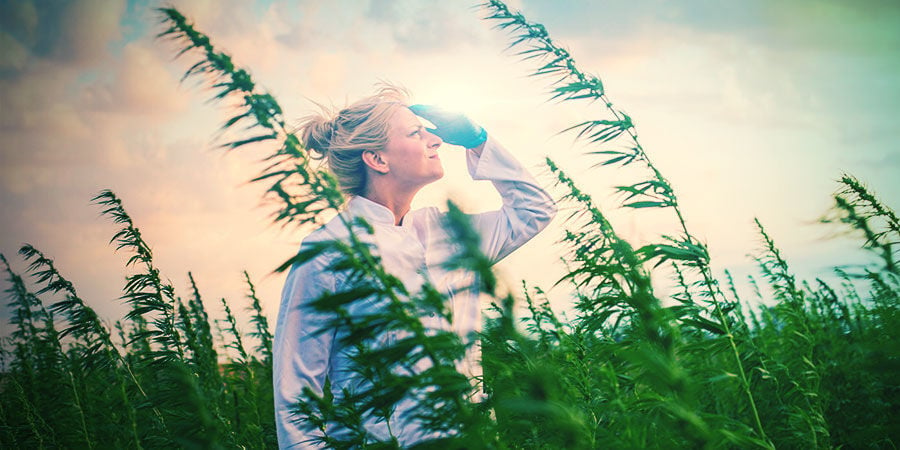 Follow these tips to achieve optimal results when growing weed outdoors in Italy.
Northern Italy
When choosing cannabis seeds, check their estimated outdoor harvest times. Choose strains that will be ready before the bad weather hits in autumn. Consider growing autoflowers as they won't take as long as photoperiod varieties.
Look into cannabis strains resistant to mould and cold temperatures. Indicas are, in general, better suited for colder climates than sativas.
Keep an eye on your local weather report so you know ahead of time if a frost or thunderstorm is expected. Growing your outdoor cannabis plants in pots can give you flexibility should you need to shelter them in a hurry.
Southern Italy
Cannabis needs plenty of sun, but too much isn't good either! In Southern Italy, your plants will need shading and frequent watering during high temperatures and intense sun in July and August.
Happy growing!