Best Psytrance Festivals Of 2020 In Europe
4 min
Summer is nearly here, and the festival season is fast approaching. If you're into space travels, psytrance, positive vibes, and festivals, look no further. Check out the ultimate Psytrance Festivals of 2020.
The summer is a time for cutting loose, relaxing, and opening up your mind. There is no better place to do this than a psychedelic music festival, where great music, love, freedom, and the power of psychedelics come together to create the time of your life.
Here's the ultimate list of the best Psytrance Festivals taking place in 2020. This is the year people! Amazing performances and psychedelic vibes shall illuminate your consciousness with love and positivity.
NOISILY FESTIVAL
UK // 9–12 July
Info: https://www.noisilyfestival.com
The quiet, tranquil Coney Woods surround the idyllic Noseley Hall. This rural land outside Leicester is usually peaceful, except for one special weekend this July. The location is a big draw for people looking to make special connections in nature. The lush green surroundings are ideal for this festival. There are a range of options for staying there, from boutique camping to bringing your own campervan.
Once there, some of the world's most innovative DJs will be providing intense psychedelic soundscapes. You will also see the festival's emphasis on art, performance, and performance art, as well as wonderful workshops and alternative therapies. This is the place you need to be this summer to unleash your inhibitions.
PSYCHEDELIC EXPERIENCE
Germany // 28–31 May
Info: https://www.psyexperience-festival.com/
If you're into deep psychedelic vibes, pulsating through high-class speakers straight into your soul, Psychedelic Experience has got you covered. This incredible festival is relatively self-explanatory; psychedelic experiences are to be expected.
The main stage, Sungate Stage, will be ornamented with extraordinary otherworldly art. Liquid Viking, Anatomic, and Astrix are among other high-class artists that will be delivering mental tunes. This festival takes place in Northern Germany, in a town called Lübz, between 28 -31 May. You'll discover that delicious cuisine and cool psychedelic side-activities will be present at this spectacular event.
TRIPLICITY
UK // 21–25 May
Info: https://www.triplicityfestival.com/index.html
This incredible festival takes place in the depths of UK's jungle. Triplicity is a psychedelic festival consisting of purely natural vibes. Over 100 artists will deliver music spanning from Psy-Trance, Psy Dub, Psy-Breaks, Techno, Neurofunk and many other super-weird genres. The sound and laser systems are sure to entertain festival maniacs with outlandish special effects.
There will be plenty to eat and drink, delightful ethically sourced produce is to be expected. Triplicity is filled with cool art exhibitions, side-activities and of course, chilled humans. This magnificent event takes place between the 21st and the 25th of May, somewhere in the depths of the UK.
FLOW FESTIVAL
Austria // 14–16 August
Info: https://www.flow-festival.at/
If you're planning your next psychedelic festival experience, make sure to add FLOW festival to the list. Amazing music delivered by artists such as Astrix, Atmos, Chacruna, and plenty more, shall deliver supernatural feelings and metaphysical sensations.
This spectacular festival takes place in Austria, between 14-16 August. The summer weather, with its bright sun, will illuminate the artwork surrounding the entire festival area. You can delight yourself with great food and beverages, which can be purchased on site.
SHANKRA FESTIVAL
Switzerland // 8–12 July
Info: https://shankrafestival.ch/
Shankra Festival is a spectacular event with many different genres of psychedelic music and arts. The best thing about this festival is probably its location, situated between two breathtaking mountains, filled with nature.
The Shankra Festival takes place in Lostallo, Switzerland between the 8th and the 12th of July. This event is not solely filled with amazing music, but also with conferences, artistic workshops, healing areas and a "children's village" which creates a fantastic setting for a family trip. This is one amazing experience that you should not miss out on!
PSYCHEDELIC CIRCUS
Germany // 14–18 May
Info: https://www.psychedelic-circus.de/
As the name would suggest, Psychedelic Circus is set to take you down the rabbit hole with its bizarre and fascinating themes and visuals. Showcasing both international and local artists, the music of Psychedelic Circus has everything from chilled out rhythms, to the happy fast thumping of psy-trance, as well as glimpses into its darker side.
Relatively small compared to some of the other festivals featuring on our list, this open air festival is where to go if you want an intimate setting to free your mind at the beginning of the summer.
O.Z.O.R.A FESTIVAL
Hungary // 20–26 July
Info: https://ozorafestival.eu/
Astrix, Atmos and more than 100 other artists will take over this festival with pure psychedelia. This Festival takes place in Dádpuszta, Hungary, between the 20th and 26th of July. Yep, that's an entire week of mad vibes!
Amulet & Talisman, Wood Carving, Painting, Meditation are among the many other workshops that will be present to provide you with the ultimate activities. It's almost like an entire universe condensed into one breathtaking spot. Outlandish special effects illuminating the area during the night are to be expected.
BURNING MOUNTAIN
Switzerland // 25–28 June
Info: https://www.burning-mountain.ch
If you want breath-taking views and clean alpine air, Burning Mountain is the place to go. Located in Zernez, Switzerland and taking place from the 25th to the 28th of June 2020, Burning Mountain Festival is one of the most popular psychedelics/music festivals in Europe. The festival takes place in one of the highest mountain valleys in Europe—roughly 1450m above sea level—making for some breath-taking views, clear stary skies, and clean alpine air to accompany your revelry.
Burning Mountain Festival provides a unique experience to all those in attendance, with performance artists, the best Psytrance DJs and a huge fire in the centre of the valley—it is Burning Mountain Festival after all! And with this year's theme of "Cosmic Journey" it is one festival you will not want to miss.
MO:DEM FESTIVAL
Croatia // 4–10 August
Info: https://modemfestival.com/
Primislje, Croatia, 4-10 August, be there or be square. Mo:Dem festival, short for "Momento Demento" is seriously impressive. Plenty of talented musicians will deliver solid Psy-vibes, through high-quality, chest-pumping speakers.
Artistic workshops, together with Yoga, a children's area, and a cool lake, make this event outlandishly spectacular. If one wishes to bask in the Croatian summer while experiencing high-quality psychedelic impressions with friends and family, Mo:Dem is the place to be.
PSY-FI
The Netherlands // 19–23 August
Info: https://www.psy-fi.nl/
Last but definitely not least, behold, the 8th anniversary of the Psy-Fi Festival coined as "Guardians of Gaia" is here to satisfy your innermost psychedelic desires. This event is filled with top-notch DJ's such as Astrix, Atmos and plenty more.
There are several outlandish sections, which provide you with solid trippy vibes. Of course, you can't miss the main stage, which shall emanate mesmerizing perfection from high-quality speakers, some of which so powerful, they'll vibrate you into another dimension. There's also the "Artistry Plaza", where artists display their breathtaking kaleidoscopic masterpieces and a "Sacred Island" area for lectures, workshops and chilled-out activities.
What makes Psy-Fi really special is that magic truffles are legal in the Netherlands. This makes it much safer, and easier, to get lost in the rhythms of the music, chill out on the beautiful beaches, or become enthralled by the beauty of its mystical forests. The festival takes place between the 19th and 23th of August. Bring your friends and enjoy this magnificent event that is bound to change your perception of reality forever!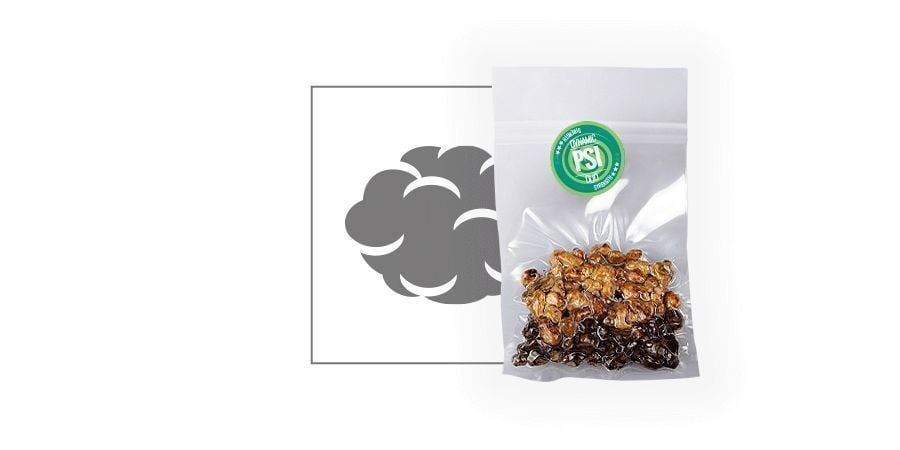 View Magic Truffles