Blog

4 min
Where To Smoke Cannabis Legally In Europe
4 min
Europe loves marijuana. Unfortunately, you cannot enjoy a joint wherever you please. With this guide, we show you the best spots to enjoy cannabis legally throughout Europe.
US VS EUROPEAN CANNABIS CULTURE
Unless you have been living in a crater on the moon with your fingers stuck in your ears and both eyes closed, you already know marijuana is going mainstream. Currently, Colorado in the United States represents the epicenter of the modern cannabis legalisation movement. Ironically at the time of writing, capital city Denver just so happens to place amongst the sketchiest spots on the planet to dare blaze a joint.
Both medicinal and recreational cannabis is legal in the U.S. but the devil, as usual, is in the details. This grimly translates to absolutely no on-premises use of cannabis, extending a few hundred meters outside of legal dispensaries. Take your sh*t and split is the defacto policy. It suffices to say, you will find it difficult to locate a social atmosphere to enjoy fine connoisseur grade cannabis.
For the cannabis tourist, this can be a real headache. Most hotels in the State of Colorado prohibit smoking and/or vaping on the premises. Worse, if you go wandering around the woods with a spliff, you might get eaten by a bear.
Not all European countries have passed progressive legislation and embraced the commoditisation of cannabis. However, if you are planning a cannabis friendly holiday and want plenty of options to enjoy marijuana socially, Europe is the continent to visit.
WHERE EXACTLY IN EUROPE?
Authentic Amsterdam Coffeeshop cannabis is exquisite by any stoner's standard. The "Fiesta" party atmosphere at one of Spain's cannabis cups is also not to be missed. If you are planning a stoner holiday or even just a short weekend getaway, the last thing you need is to be hassled about smoking weed. Check out these excellent and legal European cannabis enclaves to enjoy a high time away from home.
THE NETHERLANDS: AMSTERDAM MARIJUANA MECCA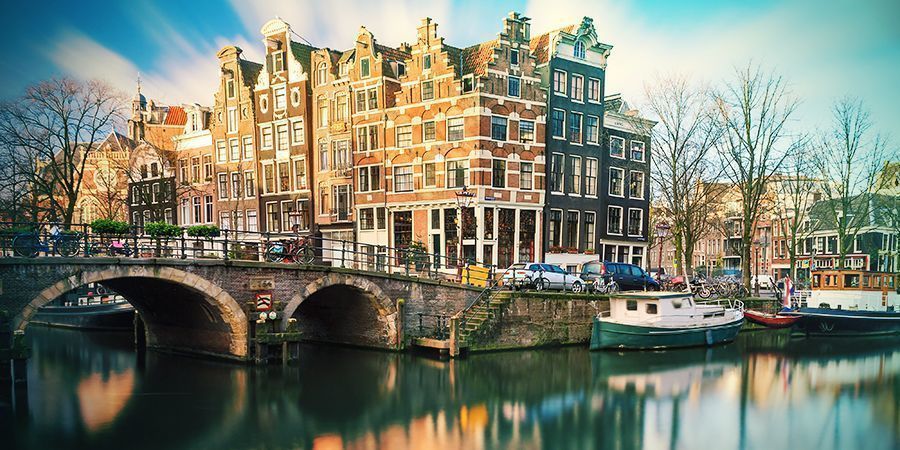 Every cannabis user should visit the city of Amsterdam at least once in their lifetime. Since the 1970's, Coffeeshops have operated in a legal "grey area." New 2017 legislation may change this. As it stands, grey is just the perfect shade for the ordinary (polite) cannabis tourist. Attempts to restrict cannabis to Dutch nationals floundered due to the city's massive tourist economy. This is with the exception of Maastricht. The southern city issues a "Weed Pass" to residents only. Boo!
REEFER MADNESS POLITICS
Presentation of valid photo ID to verify you are 18 years old or above allows you to enjoy the many delights of the Amsterdam Coffeeshops. Unfortunately, some Coffeeshops have closed their doors permanently, including old school originals like Mellow Yellow. Prohibitory legislation forcing businesses 250m away from schools alongside bureaucratic heel dragging can be enough to make a business go under.
STILL THE BEST IN THE BUSINESS
Top-shelf Dutch Coffeeshops are still open for business all over Amsterdam. Not to mention pockets of fine establishments just a short tram ride away in Utrecht. The quantity you can purchase from Coffeeshops is limited to 5g of cannabis. Smoking in the street is not permitted - enjoy the fire! Dutch cannabis from a Coffeeshop and maybe a delicious waffle (or two) makes a perfect snack on the way back to your hotel.
SPAIN: BARCELONA THE NEW RISING STAR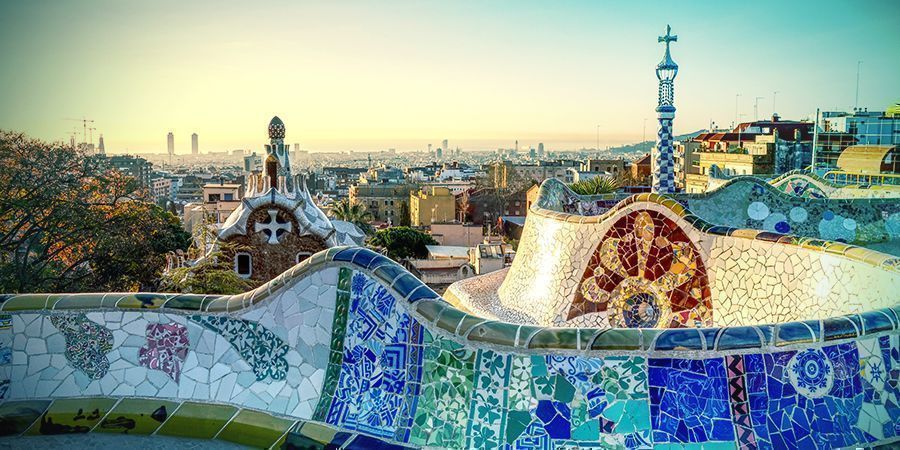 Spain is perhaps making the greatest progress of all European nations in normalising cannabis use for both medicinal and recreational purposes. The attitudes of politicians of all stripes have softened considerably and cannabis commerce is finally beginning to take root and thrive.
Barcelona presently has somewhere in the region of 400 active cannabis clubs and associations. Moreover, the city is host to the biggest annual cannabis exhibition in Europe, no other than Spannabis. Every year in early march, the city is immersed in a beautiful haze. Similar to Dutch Coffeeshops, Spanish Clubs operate in a "legal grey area," but with a few subtle differences.
HOW IS THE CANNABIS SOURCED?
First, personal cultivation of cannabis in a private space is legal in Spain. Second, Spanish cannabis clubs and associations are private members only clubs. Generally, most of the cannabis is grown by the members of the clubs themselves. The typical limit is 60g per member per month with some variations.
WHAT ABOUT JOHNNY FOREIGNER?
Foreigners 18 years or older can join a cannabis club for a small fee and contribute the cash value for what they consume. Some clubs are elitist, others restricted to medical cannabis patients, but most are run by ordinary stoners that want to create an inclusive social space for like-minded folks to enjoy weed together.
STONER TOURIST TIPS FOR A CLUB VISIT
It's best to contact the club you plan on visiting beforehand via social media or WhatsApp to advise them a newbie is showing up. Bring photo ID on the first visit and if/when you join, you will be issued a membership card. Blaze in the club or in private spaces. Beach sessions might seem like fun, but the authorities are more likely to bust you since public use is prohibited.
Cannabis Clubs and associations are sprouting up all over Spain from Seville to small towns in the Basque country. Amnesia Haze is the sativa of choice and Critical is the indica staple. The quality of the cannabis varies from club to club, so try to consult some local stoners for recommendations on the best places if you "hablo un poco Espanol".
GERMANY: PRESCRIPTION HERB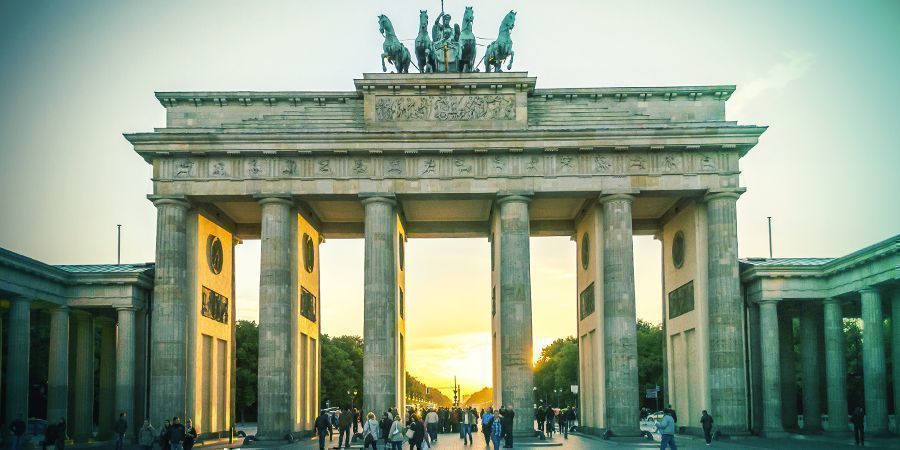 You can legally smoke cannabis in Germany, but technically only if you have prescription for medical marijuana. For those planning a stoner-friendly getaway, we are not discouraging you from getting baked for a weekend in Berlin.
On the contrary, we are simply suggesting that it's possible to score some high grade bud, just not from a Club or a Coffeeshop (if you catch our drift). Recreational use is considered self-harm rather than a crime. Today, medical marijuana is just beginning to be distributed via pharmacies.
DECRIMINALISED BUT STILL NOT LEGAL
While it may not be the same as legality, Decriminalisation is a step in the right direction. The following countries are noteworthy for taking a step back from crime and punishment (granted, to varying degrees). Possession of up to 15g of cannabis has been decriminalised in the Czech Republic recently. Switzerland has also decriminalised possession of personal quantities. Italy and Poland have decriminalised personal cannabis use too and legal medical markets are in embryonic stages of development.
While Portugal became the first nation to put an end to the "War on Drugs" practices in 2001 by decriminalising personal drug use, it is still not legal to consume cannabis - it just won't get you incarcerated.
The legality of cannabis across Europe is far from harmonious. Although a great deal of progress has been made, we hope to see more a whole lot sooner. The overall trend toward comprehensive legalisation is very encouraging and more of a question of "when" not "if."