Blog

5 min
Top 5 Celebrities You Would Never Think Are Pro-Weed
5 min
When you think of cannabis proponents, some familiar faces come to mind: Willie, Rihanna and Snoop, of course. However, there are some less showy tokers that are just as passionate about pot. Take a look at 5 celebrities you would never think are pro-weed.
Cannabis supporters come in surprising forms. Sometimes, those you believe will defend your weed habits turn out to be dissenters, while those who seem uptight when it comes to bud end up being informed pot proponents. In popular culture, there are some definitive weed icons - those whose activism is only matched by their cannabis use.
However, there are numerous celebrity figures who support or consume cannabis, but keep a lower profile than Snoop Dogg and Willie Nelson. Below, we take a look at the top 5 people you would never think are pro-weed. These individuals may not first come to mind when thinking about cannabis icons, but after reading this list, you will have a new group of famous tokers to look up to.
1. BARACK OBAMA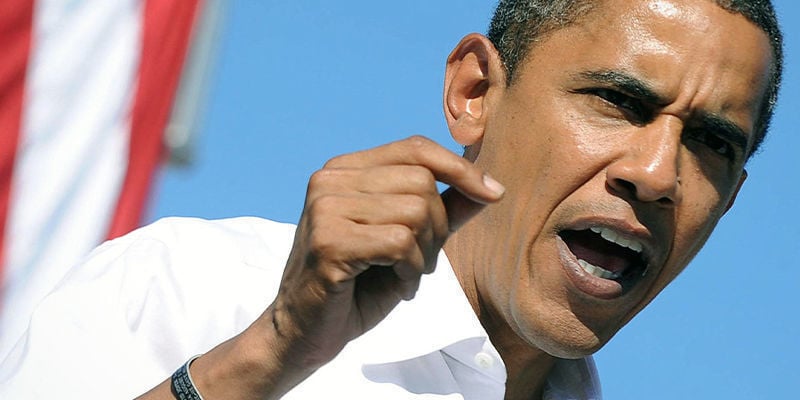 Candidly speaking about his past marijuana use, the former President of the United States, Barack Obama is no stranger to inhaling. In fact, Obama was apparently quite the weed trendsetter while attending secondary school in Hawaii, coming up with a practice known as "TA" or total absorption. This basically involves holding the smoke in one's lungs until maximum THC is absorbed into the body. Once this is achieved, you finally have the President's permission to exhale.
What's even more surprising is that Obama was a frequent interrupter of joint circles, going beyond the puff-puff-pass rule to intercept joints when no one was paying attention. Not necessarily the most presidential trait, but an amusing anecdote all the same.
Today, Obama may not (openly) consume cannabis, but he remains lax on its possession and use. In addition to pardoning incarcerated individuals charged with soft drug penalties, Obama is a supporter of treating cannabis like cigarettes and alcohol. As part of an exit interview conducted in 2016, Obama was eager not to promote substance abuse, while simultaneously suggesting that the government approach drug use as a public-health issue, not a crime.
No longer a member of the "Choom Gang" who got together to play basketball and smoke weed, Obama is an unlikely icon who only grows more popular under a new, more conservative political regime.
2. MADONNA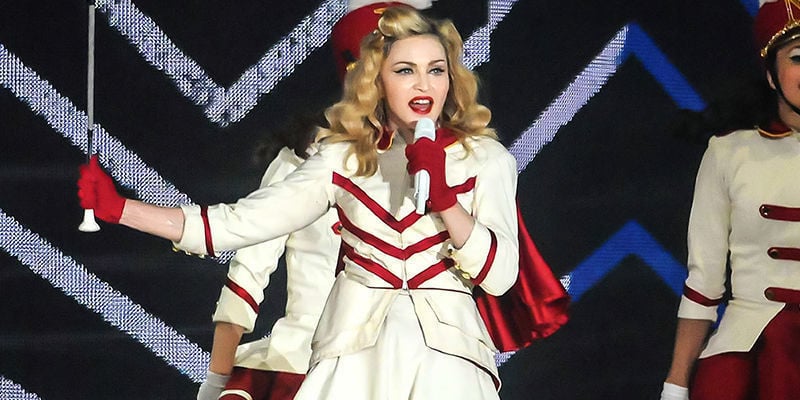 American songstress Madonna is no stranger to controversy, yet she has never gained much attention as a cannabis supporter. Keeping her weed habits mostly under wraps, the "Vogue" singer is one of many artists who use cannabis as a form of consumable inspiration.
In a recent interview, Madonna admitted that she smoked a joint before appearing on an F-word laden episode of The Tonight Show with David Letterman. As one of the best tools for mentally blocking out paparazzi and naysayers, weed has likely been an ally throughout the Material Girl's decade-spanning career.
Madonna's influence on the world of pop music is almost unparalleled. With a commitment to the reinvention of her sound and style, she epitomises the image of the dynamic, successful stoner. Inching towards the age of 60, Madonna continues to record and release music, selling out high-energy performances internationally.
As of late, the biggest splash Madonna has made in the world of weed involves her 16-year-old son Rocco. The teenager was arrested on marijuana possession charges in London and has since ignited a media firestorm. However, in typical Madonna fashion, the singer released a cool statement expressing love and support for her son, while requesting privacy from fans and the media.
3. STING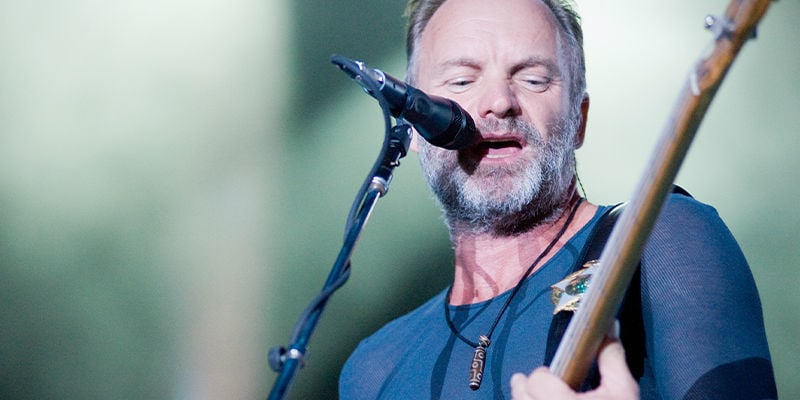 In 2010, Police frontman and activist Sting penned a column for the Huffington Post entitled, "Let's end the War on Drugs." Aside from its assertive title, readers were drawn in by the piece's strange choice of author. To some surprise, Sting appeared to be distraught by the lack of access patients had to medical cannabis products.
If this didn't make his support of cannabis clear enough, Sting has also admitted to using cannabis for creative inspiration. In a 2014 interview published in Rolling Stone, Sting told author Ryan Reed, "If I'm feeling stuck on a lyric or an idea isn't quite gelling, sometimes a puff of weed will free it up." However, he also mentions that he's not much of a social smoker, but he favours using cannabis as an artistic tool, "just as a pen is."
In 2011, Sting was included in an open letter to Prime Minister David Cameron to decriminalise drug possession. The singer argued, "Giving young people criminal records for minor drug possession serves little purpose - it is time to think of more imaginative ways of addressing drug use in our society."
Sting's musical style is influenced by world cultures, which is evidenced by his participation in various human rights campaigns, disaster relief efforts and environmental crises responses.
Aside from his now-apparent status as a cannabis icon and medical advocate, Sting boasts an impressive music career, winning multiple Grammys for his work with the Police and for his solo career.
4. MICHAEL PHELPS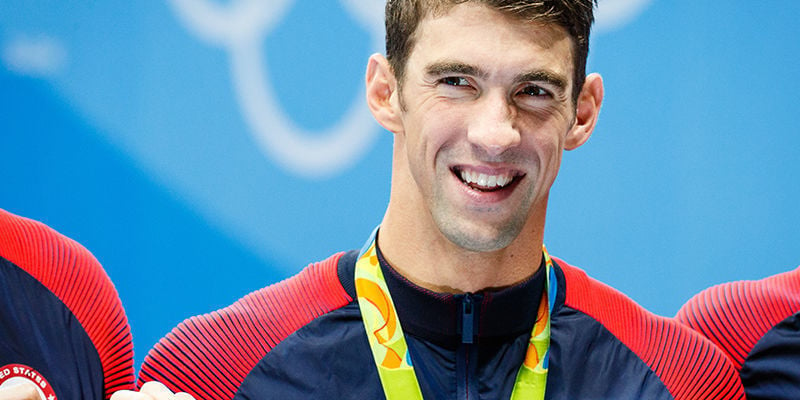 For one of the greatest athletes of all time to be a stoner is evidence of cannabis's intrinsic safety. Michael Phelps is the most awarded Olympic athlete of all time and an objective American "hero" when it comes to sports and athletics.
During a 2009 visit to the University of South Carolina, Phelps was pictured taking what appeared to be an experienced-looking bong rip from a friend's piece. Later, Phelps would cop to interviewers that the substance he was smoking was indeed weed. Like any overblown media response, Phelps lost sponsorships (namely Kellogg's) and was suspended by the USA Swimming organisation for a slap-on-the-wrist duration of three months.
More than anything, Phelps suffered from media and fan criticism for the months that followed. As years would pass, however, and Phelps competed in two more summer Olympics to date, the scandal eventually burned out once the athlete racked up a total of 28 Olympic medals.
What's interesting about Phelps's "scandal" is that he's actually never failed a drug test. In fact, the swimmer consensually takes part in an organisation known as Project Believe, which tests athletes more than international guidelines require. In essence, Phelps never risked his career by indulging in weed, he simply used his off-season time to enjoy a nice bong rip or two. Can't say we blame him for that!
While Phelps has struggled with alcohol abuse and depression, he also invested $1,000,000 into the Michael Phelps Foundation, which promotes healthy lifestyles for young athletes and swimmers.
5. MORGAN FREEMAN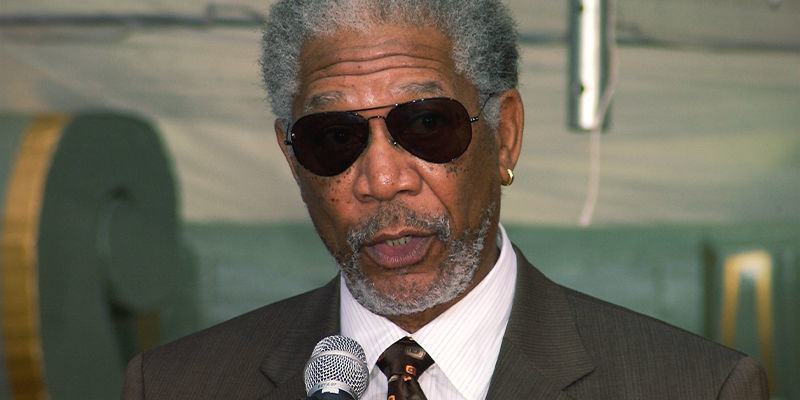 If you had to guess which legendary and well-respected actor said "I'll eat it, drink it, smoke it, snort it!" in regards to weed, odds are you wouldn't pick Morgan Freeman as your first choice. Believe it or not, Freeman is no shy supporter of cannabis. In 2003, the actor famously was quoted saying: "Never give up the ganja" and has since been an outright supporter of weed's ameliorative effects on his fibromyalgia.
In true Freeman form, he discusses how cannabis legalisation is a mounting reality and how it's becoming more clear that weed's medical benefits so greatly outnumber any benefits posed by drugs like alcohol.
Freeman comes from a generation of actors who seem to only grow more conservative with age. However, the iconoclastic star appears to open himself up to new opportunities and scientific developments with each passing year. Perhaps this is why he is one of the most beloved actors and voiceover artists of our time. Simply hearing his warm, trusting voice is indicative of Freeman's open-minded approach to his career and home life.
The actor claims that he first got into smoking pot at the influence of his wife. Afterward, Freeman became a dedicated fan and consumer, openly using cannabis while continuing to enjoy a truly inimitable career.
HONOURABLE MENTIONS
Not all cannabis supporters are consumers. Take the Dalai Lama for instance, who is no dissenter of weed, but is forbidden from smoking it himself. While he is adamant about abstaining from drugs and alcohol, he does admit that using marijuana for medical conditions is indeed at the whim of more experienced medical practitioners.
TV travel host and general everyman Rick Steves is one of the more surprising proponents of marijuana legalisation. More than simply being a supporter, Rick Steves is a surprisingly frequent stoner, citing, "I have used cannabis all over the world."
Celebrated poet Maya Angelou is regarded as one of the most potent voices of her generation with pieces like "I know Why The Caged Bird Sings." As it turns out, Angelou was also an unabashed cannabis smoker in her youth, much like other writers and artists of her time.
MORE SUPPORTERS IN THE WINGS
It has not been a quick or easy process gaining celebrity support of cannabis in past decades. Until recent years, weed was still largely prohibited worldwide and risked harming one's career if they openly supported it. However, now that cannabis is becoming part of the mainstream and perhaps even a trademark aesthetic for celebrities like Rihanna and Willie Nelson, more supporters are likely to "come out," admitting that they have in fact loved ganja this whole time.