Blog

6 min
Best Outdoor Cannabis Strains To Grow In Germany
6 min
Warm, wet, humid, and the occasional heatwave. These conditions describe the growing season in Germany. Growing weed here can be trying, but it's not impossible. Use these tips and strains to make sure you have something great to smoke when all is said and done.
Cannabis is a hardy and adaptable plant species. From the mountains of India and South Africa to the meadows of Europe, the herb grows in a diverse range of wild habitats. Although it may not be native to Germany, cannabis can be grown with relative ease within the country. However, there are a few vital factors you should be aware of. All it takes is the right stain, good timing and a little know-how.
GROWING CANNABIS IN THE GERMAN CLIMATE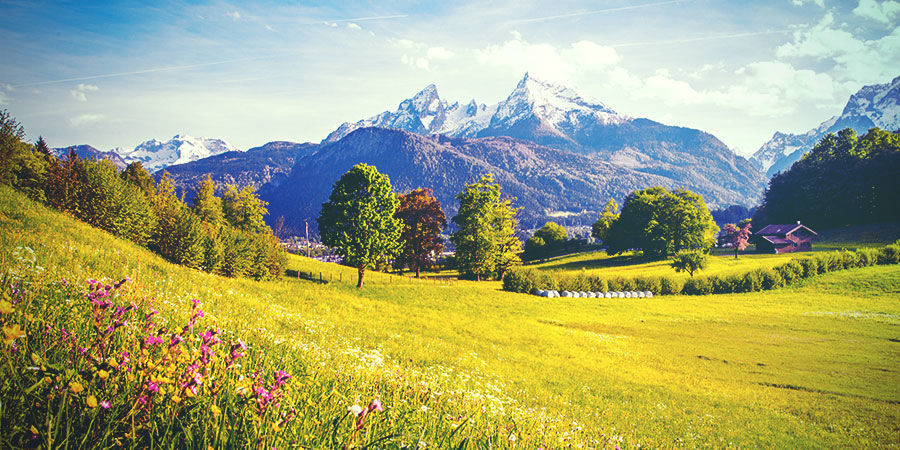 Germany features both temperate and marine climates. The country experiences cold and cloudy winters contrasted by warm summers. During the summer, temperatures hover around 20–25°C, with slightly lower temperatures in September. Growers should be aware of occasional heat waves, usually peaking at 30°C. While this isn't always an issue, extended periods of intense heat can be detrimental to cannabis plants.
Growers in northern Germany experience a slightly different growing environment to those in the south. The northern parts of Germany experience lows of 14°C and highs of 23°C in July, and an average rainfall of 73.6mm. Because of the close proximity to both the North Sea and Baltic Sea the relative humidity is around 70% during summer. The eastern region of Saxony and the western city of Cologne share similar conditions.
The southern parts of Germany experiences a similar average temperature range of 13–24°C during July, but a higher average rainfall of 118.8mm. However, southern regions experience considerably less moisture. The relative humidity is slightly lower than in the north, with an average of around 58% during the summer.
When it comes to outdoor cannabis cultivation, it's a one-shot deal throughout Germany. If you want to grow outdoors, it's got to be during the summer. The outdoor growing season generally spans from (mid) May to September. However, there's nothing stopping growers from starting things off a bit earlier indoors to ensure plants are ready to harvest on time.
Seeds can be germinated during the first week of May indoors. Seedlings will feel at home simply placed on a windowsill, but you can also germinate them under simple CFLs using a light schedule of 18 hours on and 6 hours off. These babies can be transplanted outdoors on May 16th—right after the Ice Saints' period ends.
HOW TO CHOOSE THE RIGHT CANNABIS STRAIN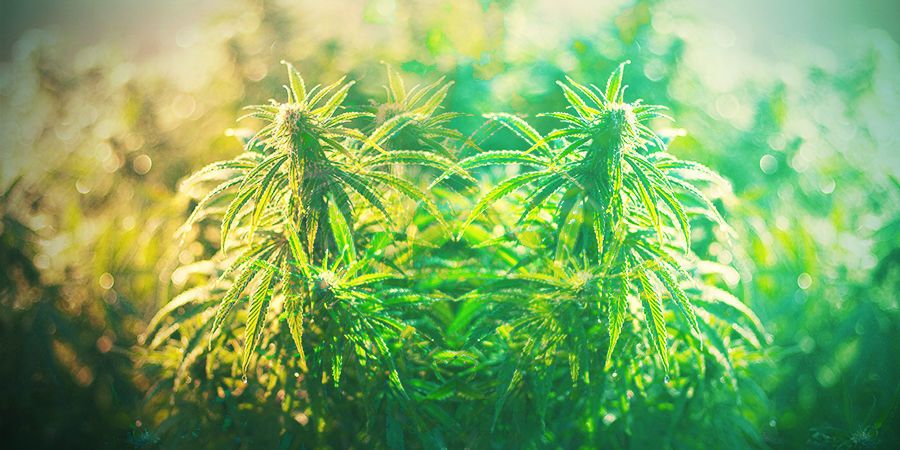 Choosing a strain is one of the most important parts of the cultivation process. Growing weed takes time and effort, so you want to choose a strain that's going to make the growing season worth it. Not only is it important to take the effects, taste, and yield into consideration before germinating seeds, but the lifespan and mould resistance of a certain strain, too.
Growing towering photoperiod (feminized) sativas outdoors in Germany isn't the best option. These giants provide incredible yields, but there's a chance they won't be ready to harvest on time. Therefore, we prefer indica photoperiod strains over sativas. Indicas provide substantial returns and boast a shorter flowering time.
Autoflowering cannabis strains are probably the most ideal to grow in the German climate, as both indica and sativa strains can be selected. These cultivars bloom regardless of the time of year, and are often ready to harvest just weeks after germination. Autoflowers are also ideal for guerrilla grows. Their small stature makes them easy to conceal.
BEST CANNABIS STRAINS TO GROW IN GERMANY
Now that you know the best types of cannabis to grow outdoors in Germany, let's home in on some specific specimens. All of the strains below feature traits that are suited to the country's climate.
1. A.M.S.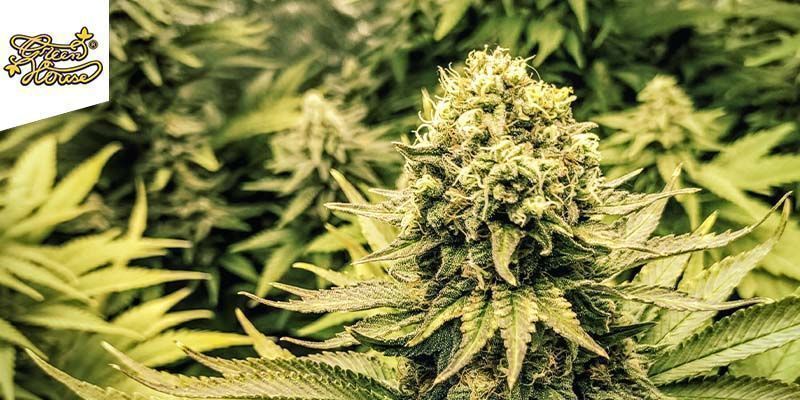 A.M.S. stands for Anti Mould Strain. Bred from Swiss genetics, this cultivar is able to withstand wet and humid environments. Mould is one of the biggest threats to outdoor growers, which makes this variety particularly optimal for beginners. She produces bulbous and resinous flowers with a THC content of 15%, alongside 1% CBD and 0.7% CBN. After a brief flowering time of 8 weeks, A.M.S. will deliver around 800g/plant.
2. SKUNK XL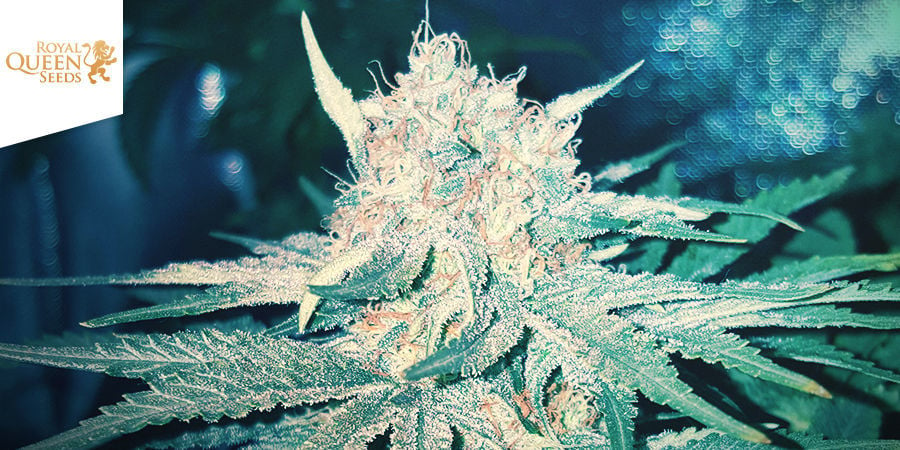 Skunk sits upon the pantheon of legendary cannabis genetics. Skunk XL shares the same genetic background as the original, but brings larger yields to the table. The strain features a perfect split between indica and sativa genetics, and induces a relaxing yet productive high. Her flowers produce a THC content of 15% and high levels of CBD. Outdoor growers won't be disappointed with a return of 700g/plant. A flowering time of 7–8 weeks means she'll be ready to harvest before things get frosty.
3. Skunk #1 Auto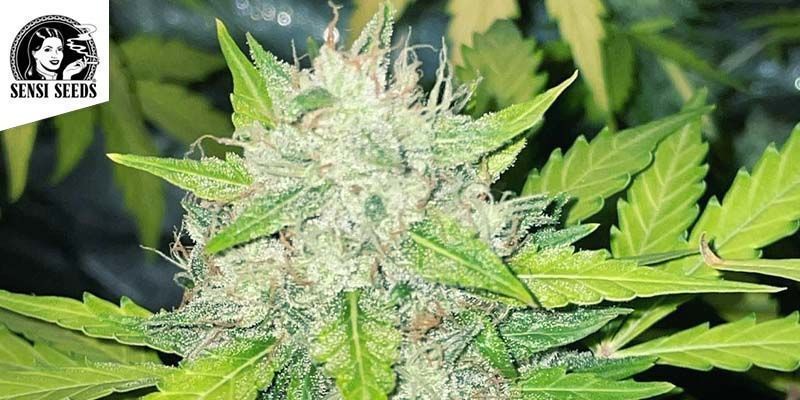 German cultivators are in luck. Some timeless classics are perfectly suited to their growing climate. Skunk #1 Auto brings Skunk genetics to the autoflowering world. She delivers a predominantly indica high that releases tension from the muscles. She's also effective at boosting appetite, so expect a serious case of the munchies. Skunk #1 Automatic maintains a small height outdoors and will easily blend in with other crops. She'll produce a medium yield after around 60 days from germination.
4. The Church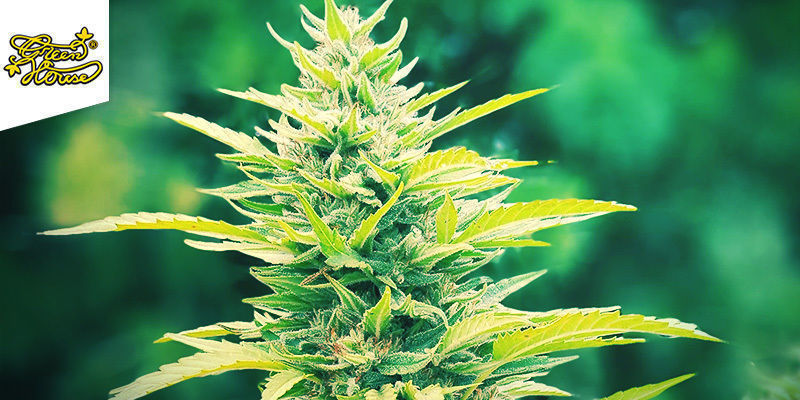 The Church descends from parent strains Erdbeer, Super Skunk, and Northern Lights. This beautiful hybrid produces thick flowers that display gorgeous shades of green flanked by deep orange pistils. Her high is trippy, euphoric, and perfect for parties and social events. A THC level of 20% and a synergistic terpene profile fuel these effects. The Church will thrive in the wet German climate and produce a superb yield of 900g/plant after around 8 weeks of flowering.
5. CRITICAL NEVILLE HAZE AUTO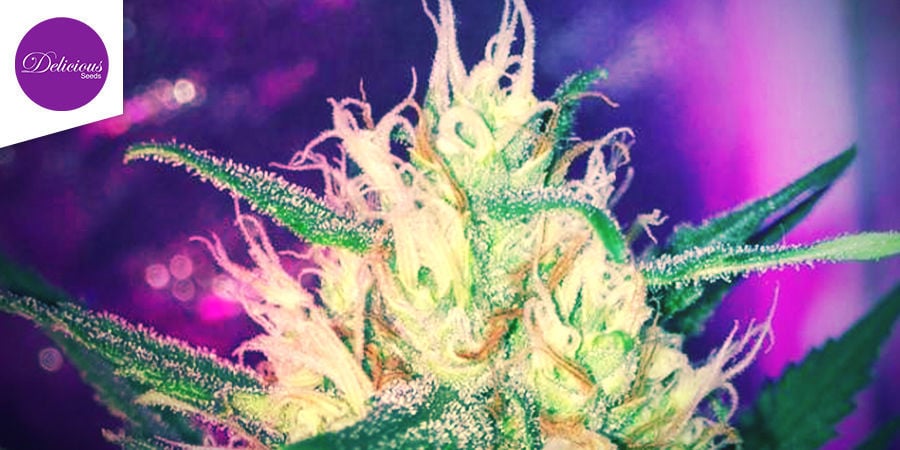 Critical Neville Haze Auto produces a THC level of 21%—a quantity rarely seen in autoflowering varieties. This powerhouse induces a cerebral high that fills the smoker with energy and enthusiasm. The euphoric buzz is perfect during parties and social gatherings. You won't be waiting long to harvest these flowers. Critical Neville Haze Auto explodes from seed to harvest in as little as 55 days. Expect an impressive yield of approximately 400g/plant.
View Critical Neville Haze Auto
6. WHITE WIDOW
If there's one strain deserving of its many accolades, it's this one. Not only is White Widow the 1995 Cannabis Cup winner, but it's also known as the "Coffeeshop King" among cannabis lovers in Spain and the Netherlands. With a relatively modest THC content of up to 20%, it delivers an energetic high that makes it great for social settings.
When growing White Widow, it'll need up to 10 weeks for flowering, at the end of which you can expect up to 400g/m² indoors. Outdoors, you can get up to 600g/plant.
7. POWER PLANT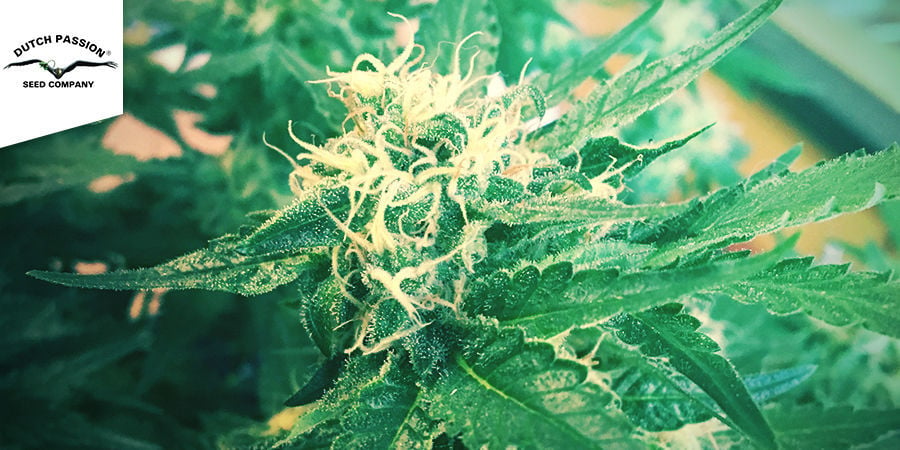 Breeders named Power Plant after her impressive productivity. This sativa-dominant hybrid pumps out a dense canopy of massive colas that invoke a stimulating high typical of her South African ancestors. Smoke this strain when you've got work to do for a distinct cognitive advantage. She'll peak at a height of 150cm outdoors, but can be kept at around 100cm using topping and pruning. Power Plant achieves a harvest of 500–600g/plant after a flowering time of 8 weeks.
8. DIESEL AUTOMATIC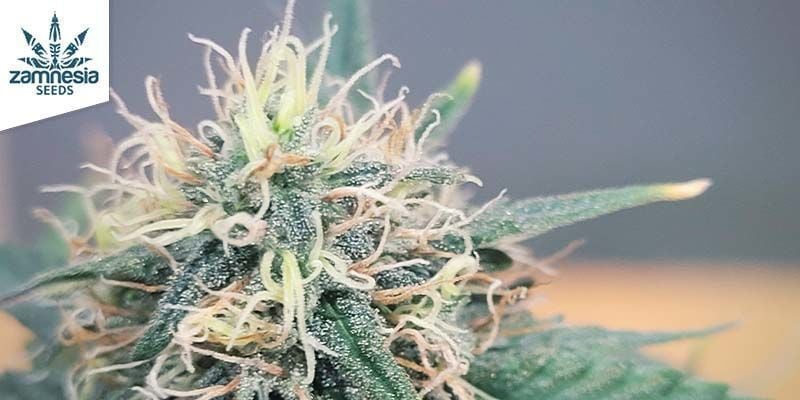 Diesel Automatic is a visually stunning strain. She produces buds like no other cultivar—extremely dense and boasting a deep shade of green. Descending from parent strain Diesel and a Cannabis ruderalis variety, the strain enables growers to experience the potency and rich flavours of the original, but in a much shorter period. She provides a high that stimulates deep thought and will have you gazing at the stars. Diesel Automatic has a brief lifespan of 8 weeks and yields around 110g/plant.
9. BERRY BOMB AUTO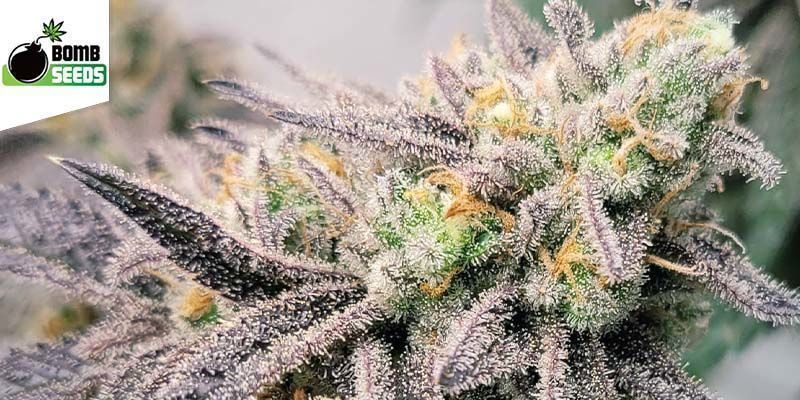 Berry Bomb Auto will bring some serious colour and aroma to your garden. Her flowers boast bright shades of purple and emit aromatic waves of fruits and berries. However, her beauty can also attract unwelcome insects. Use companion plants to divert their attention and protect your crop. Berry Bomb Auto provides a nicely balanced high that relaxes the body and energises the mind. Its aromas carry on into the taste of its smoke. Outdoors, she'll produce a moderate yield and maintain a short height. Her productivity can be enhanced by using a ScrOG setup.
10. FRISIAN DEW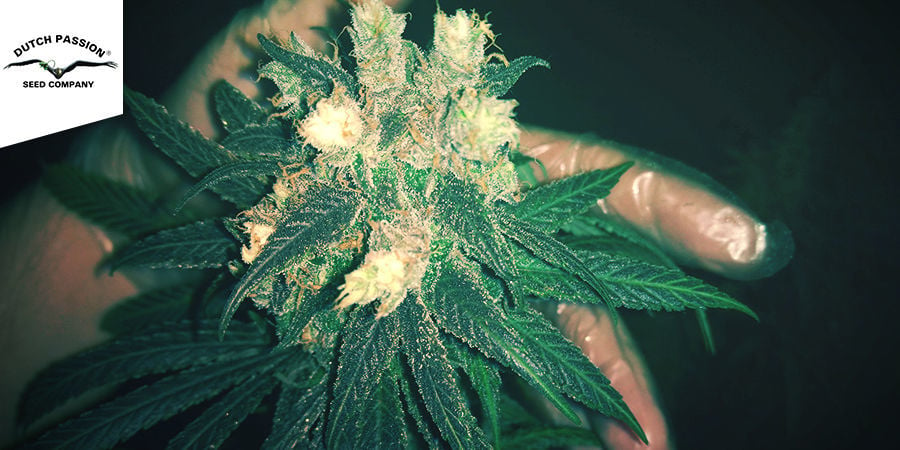 Frisian Dew was bred for the outdoors. She can handle sudden variations in temperature, and laughs in the face of mould. Her flowers are a sight to behold, featuring patches of deep purple among an ocean of dark green. This award-winning strain saw success at the Highlife Cup thanks to its balanced high and striking appearance. Her buds are loaded with THC and CBD. She'll provide a satisfying yield after a flowering time of 7–8 weeks.
TIPS FOR GROWING CANNABIS IN GERMANY
Growing outdoors in Germany can be tricky. However, it's perfectly possible to achieve great results. Use the tips below to maximise your chances.
BEWARE OF MOULD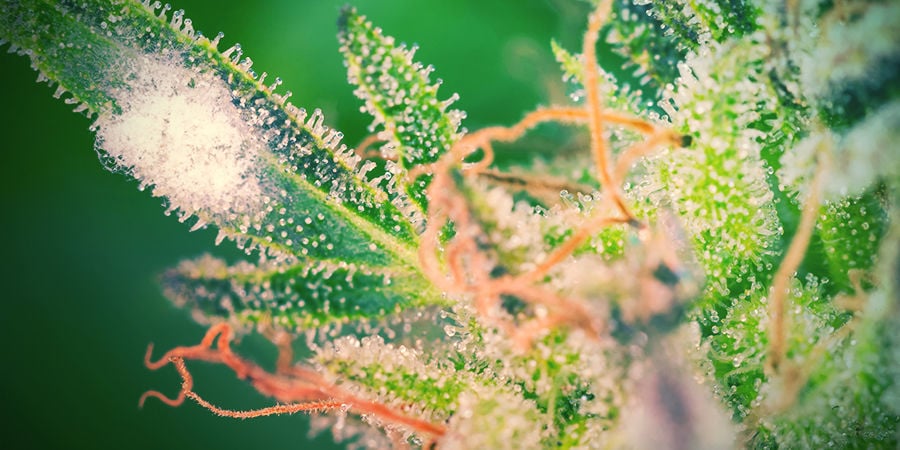 Mould is the biggest challenge when growing outdoors. It's a fungal infection that thrives in damp, wet, and warm environments. Sounds like the German summer, right? Growers can't control the weather, but they can control where (and how) they plant their cannabis.
Mould loves stagnant air, so a breeze can help to deter it. Try to plant your crop in an area that receives good airflow. If you want to protect plants from getting excessively wet, you can plant them in suitable containers and move them under a shelter temporarily. Ideal for a summer storm or to provide your cannabis plant some shadow for the hot summer days.
MAXIMISE SUN EXPOSURE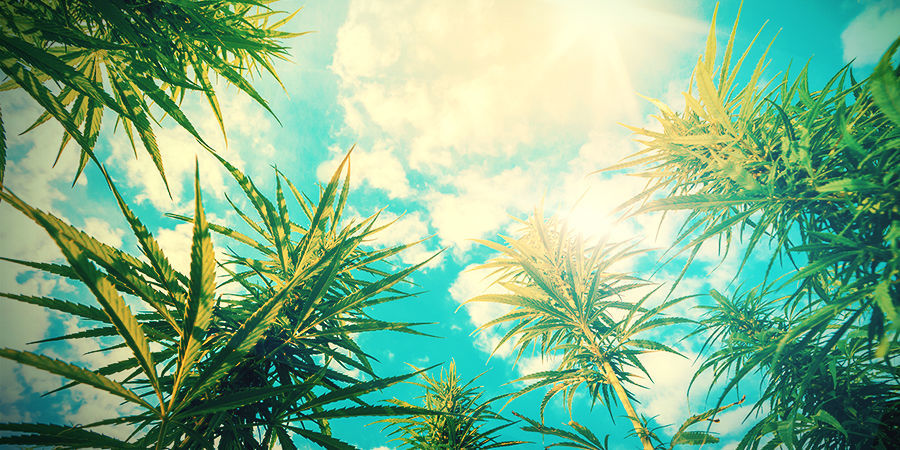 As you'll be aware, plants need light to produce energy. Try and plant in an area of the garden where they'll receive as much light as possible during the day. But remember, the sun can become a problem during a heatwave. It's best to place them under a shed or have shade cloth ready for when the temperature becomes too much.
TIME YOUR GROW TO AVOID MISHAPS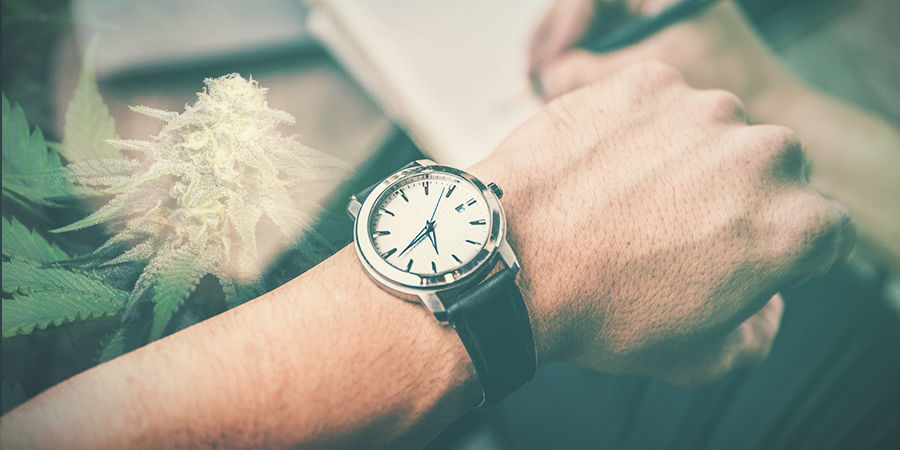 Timing is key when cultivating within a short growing season. Hasty autoflowering strains will be ready way before the end of the season—just be sure not to plant them too late. Many varieties take around 8 weeks to reach maturity. Make sure this stage doesn't converge with September's drop in temperature.
Growers have little control when it comes to photoperiod strains. As we mentioned above, indica strains are more suitable due to their shorter flowering times. If you don't think your plants will finish flowering before the end of the season, you have the option to force them to bloom earlier.
To encourage your plants to flower early, you'll need to limit the amount of light they receive. You're essentially tricking them into thinking the season has changed. Create a light-blocking box using a wooden frame and light-blocking material such as a tarp. Ensure your plants don't receive more than 12 hours of light per day.
This technique will force flowering, but it can be risky. A light-blocking structure will also increase heat and humidity—factors that increase the risk of mould formation. Make sure that your plants aren't sitting in stagnant air all day. Install a fan into the frame to minimise the risk of infection.
So, now you are fully prepared for growing your own cannabis in Germany with the right strains and tips. We hope you are lucky enough to harvest a fat stash of fresh cannabis this summer. Happy growing!