Blog

4 min
Top 10 Cannabis Strains From The USA
4 min
For many cannabis enthusiasts, nothing is better than true West Coast weed. Some of the most iconic strains, such as the legendary OG Kush and the stimulating Sour Diesel have roots in the US. Here is our list of the top 10 cannabis strains from the USA.
Some of the best cannabis in the world has its roots in the USA. The West Coast of the US in particular has a long history of cannabis cultivation, where favourable growing conditions have given rise to some of the finest genetics. Iconic strains such as the legendary OG Kush, the popular Girl Scout Cookies, and the invigorating Sour Diesel have all enjoyed fame in the Golden State. From timeless West Coast classics to modern party weed, here is our list of the top 10 cannabis strains from the USA.
1. OG KUSH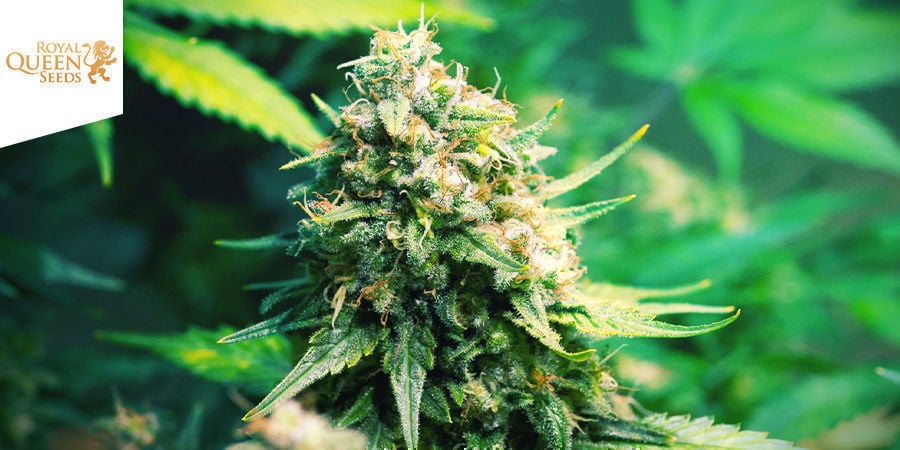 The origin of the OG Kush is a mystery, but it is believed that the strain arrived in Los Angeles sometime in the mid-'90s. This legendary indica-dominant plant is arguably the flagship strain of Californian genetics. It's the backbone for many West Coast varieties, with plenty of them boasting recognisable OG qualities. There are many different phenotypes of OG Kush that are marketed under various names. Some of them play off pop culture references or have a celebrity as their namesake.
OG Kush has an earthy aroma with sour lemon and woody undertones. Her phenomenal high is uplifting, yet awesomely relaxing, making this strain the perfect stress-killer.
2. BLUE DREAM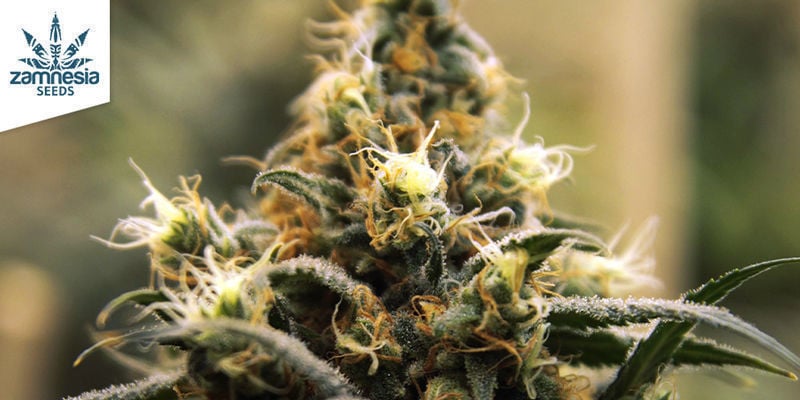 When it comes to the most famous West Coast strains, one could argue whether Blue Dream has surpassed the good ol' OG Kush, at least in some areas. The legendary strain flies off the shelves everywhere in the US, including California. The cross between a Blueberry and a Haze gave us a strain that balances total body relaxation with gentle euphoria. You may find several phenotypes of Blue Dream, including some that express more indica traits; but the sativa-leaning one is still the most popular.
What makes Blue Dream well-liked among users is her uplifting effect without a heavy stone. This makes her a great daytime smoke that boosts your mood in no time. She is also highly popular among medicinal users. Check out FastBuds' fabulous autoflowering version of Blue Dream, as well as the feminized Blue Dream variety by Zamnesia Seeds.
3. GREEN CRACK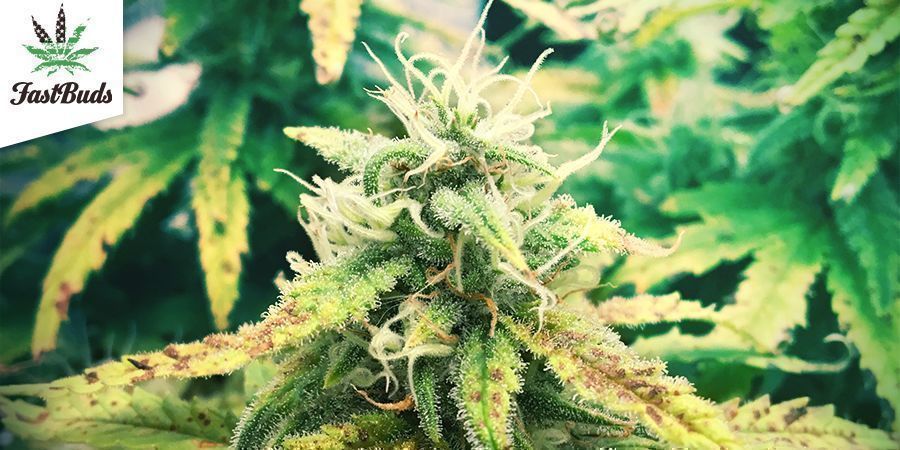 Green Crack is another highly popular strain that makes the rounds on the West Coast and elsewhere. True to her humorous (yet somewhat unfortunate) name, Green Crack delivers a highly energetic effect that motivates and keeps you going throughout the day. This makes her an excellent daytime strain for stress relief and depression, or if you want a boost of energy in the morning or afternoon.
There are two main genetic branches of Green Crack; one is the sativa-dominant variety based on Skunk #1, while the other is indica-dominant. The sativa version is more common. For a variant that comes close to the original, check out Green Crack by Humboldt Seeds. They also have a great CBD-rich version of the strain for medicinal users. If you like to grow autoflowers, see FastBuds' great autoflowering Green Crack version.
4. BUBBA KUSH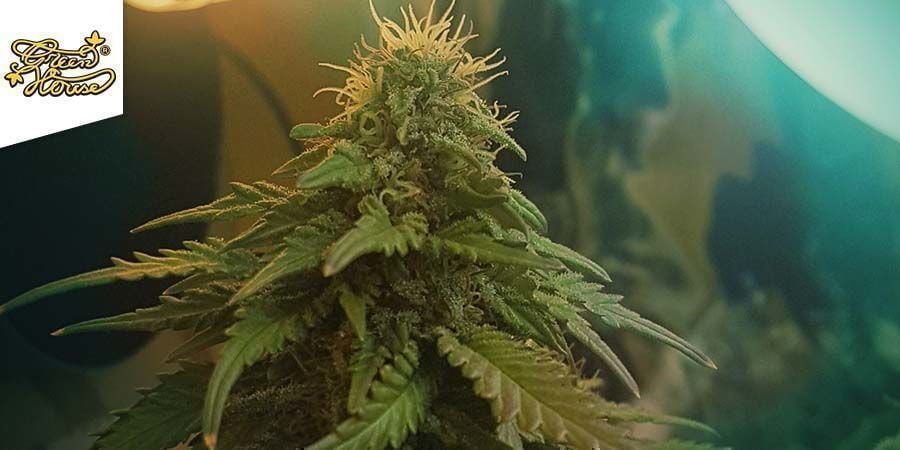 Bubba Kush is an indica strain that appeared in the US at about the same time as OG Kush. The short plant has presumably Afghan roots, although her exact origins are shrouded in mystery. Bubba Kush is popular due to her very powerful tranquillising stone that will relax your body from head to toe. This makes her excellent for both recreational and medicinal consumers. Furthermore, she pleases with a sweet hashish flavour with notes of chocolate and coffee. For two outstanding Bubba Kush varieties, take a look at Green House Seeds' Bubba Kush feminized and the equally good Bubba Island Kush by Dutch Passion.
5. GORILLA GLUE #4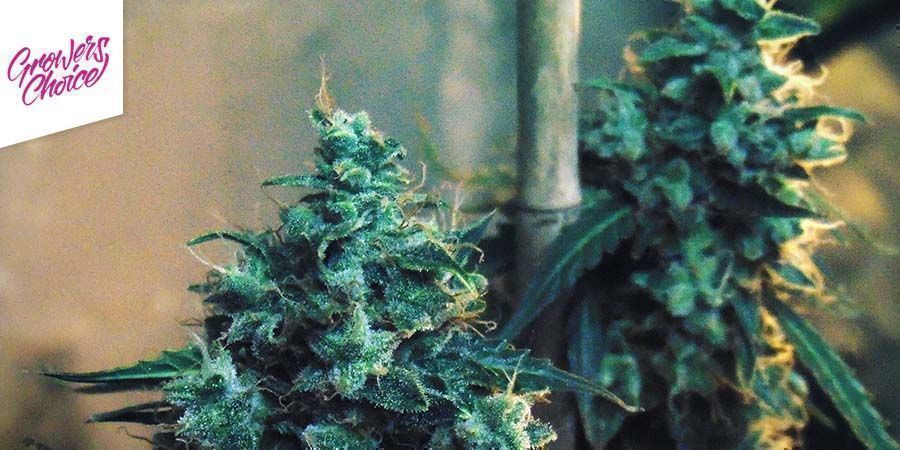 One of today's most popular West Coast favourites, the famous Gorilla Glue #4, was created by accident, via pollination of a Sour Dubb by a Chem Sister hermie. Her accidental creators (or should we say discoverers) named her Gorilla Glue because of her crazy resin production, which can make handling the lady quite a sticky matter. Her name also fittingly describes her powerful stone that makes you feel "glued" to the couch. Her juicy buds produce a very aromatic smoke with pungent earthy and sour aromas. For great varieties of this iconic strain, check out Gorilla Glue #4 by Grower's Choice, or the equally great Gorilla Glue by Zamnesia Seeds. The strain Gorilla Girl by Sweet Seeds is a particularly awesome variant that combines Gorilla Glue #4 genetics with a Girl Scout Cookies.
6. SKYWALKER OG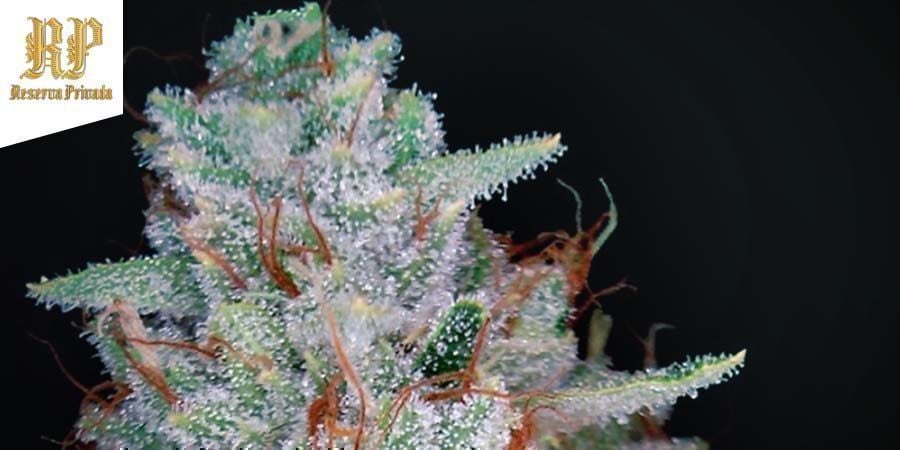 Skywalker OG is a cross between the popular Skywalker and OG Kush. This mostly indica (85%) boasts a crazy THC concentration of up to 25%, making for a powerful and super dank smoke. When you smoke this West Coast beauty, she will relax your whole body and mind, leaving you utterly couchlocked after just one or two hits. Along with this deep relaxation, you can also enjoy a happy and euphoric head high.
Her aroma blends herbal and spicy notes with Diesel flavours. Skywalker OG is highly popular among recreational users and sees good use among medicinal users treating chronic pain and mood disorders. Check out Skywalker Kush by Reserva Privada, which comes close to the original. Moon Walker Kush by Spliff Seeds is an interesting variant made from Skywalker OG crossed with the potent Blue Medi Kush.
7. GIRL SCOUT COOKIES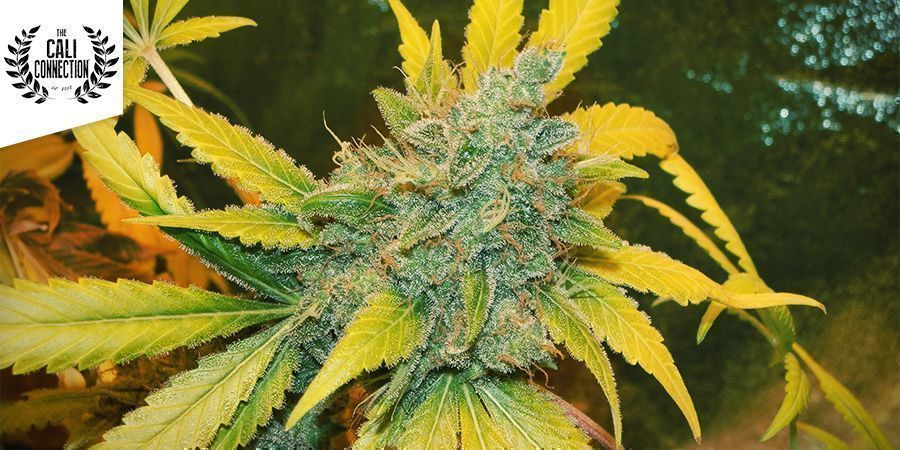 The uber-popular Girl Scout Cookies, or GSC, is among the most iconic West Coast strains of recent times. It didn't take long until the fame of the Cookies reached beyond California. The strain is now a favourite amongst cannabis enthusiasts everywhere. Created from OG Kush and Durban Poison, GSC provides an uplifting sativa kick that balances soaring euphoria with total body relaxation. Her aroma is pleasantly sweet and earthy.
Girl Scout Cookies isn't just a favourite for smokers who want to have a good time chilling; medicinal users like the Cookies to treat chronic pain, nausea, and other ailments. Girl Scout Cookies by Cali Connection Seeds is a great GSC variant that is close to the original. For a superb autoflowering variety made with powerful MiG-29 genetics, take a look at Girl Scout Cookies by Auto Seeds.
8. ALASKAN THUNDERFUCK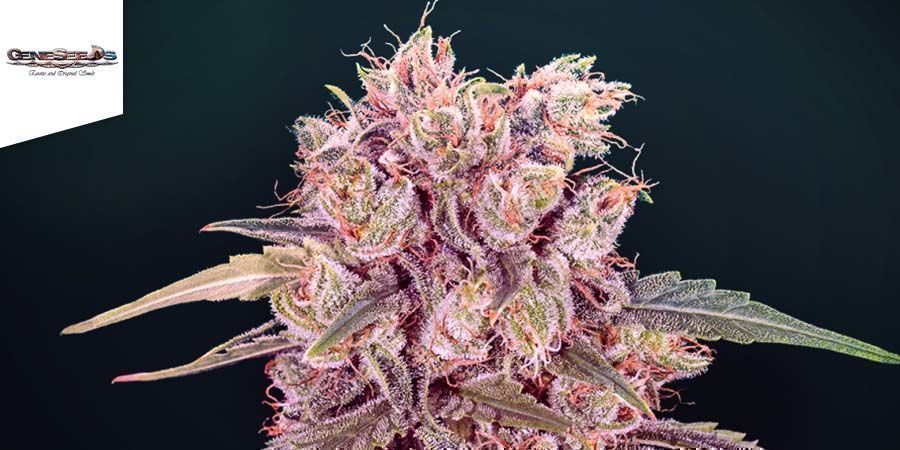 The legendary Alaskan Thunderfuck, sometimes referred to as Matanuska Thunder Fuck or just ATF, is one of the few US strains that doesn't come from California. She has roots in the Matanuska Valley in Alaska, although some believe that she was originally a sativa from Northern California that was crossed with Russian ruderalis and later given Afghan genetics. She makes for a very relaxing, yet intensely euphoric high that some describe as a classic creeper. Another highlight of Alaskan Thunderfuck is her intense flavour profile, where she blends woody flavours with skunky, lemon, and menthol notes. Alaskan Thunderfuck by GeneSeeds is a superb variant that is true to the original. For an interesting cross between Alaskan Thunderfuck and Chronic, check out Chronic Thunder by Barney's Farm.
9. GHOST TRAIN HAZE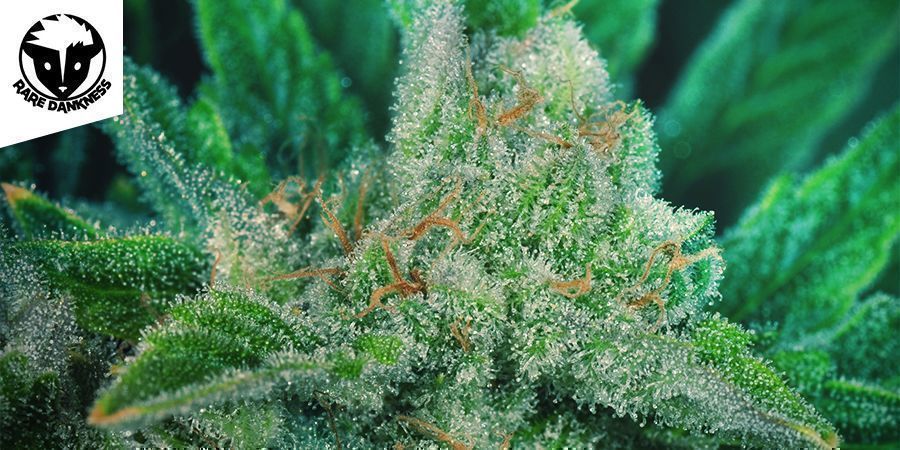 Ghost Train Haze is a sativa-heavy cross between Ghost OG and Neville's Wreck. This one is a real heavy-hitter that delivers a potent dose of THC for a very intense and long-lasting effect. Insanely powerful, very relaxing, and euphoric at the same time—she is enjoyed by recreational users who want to boost creativity and focus.
Medicinal users like the stain for its ability to help with chronic pain, depression, or a loss of appetite, although those with anxiety should stay away from her due to her crazy potency. Ghost Train Haze makes for a pleasant smoke with sour citrus and floral notes. For the one and only original Ghost Train Haze, check out Ghost Train Haze by Rare Dankness.
10. SOUR DIESEL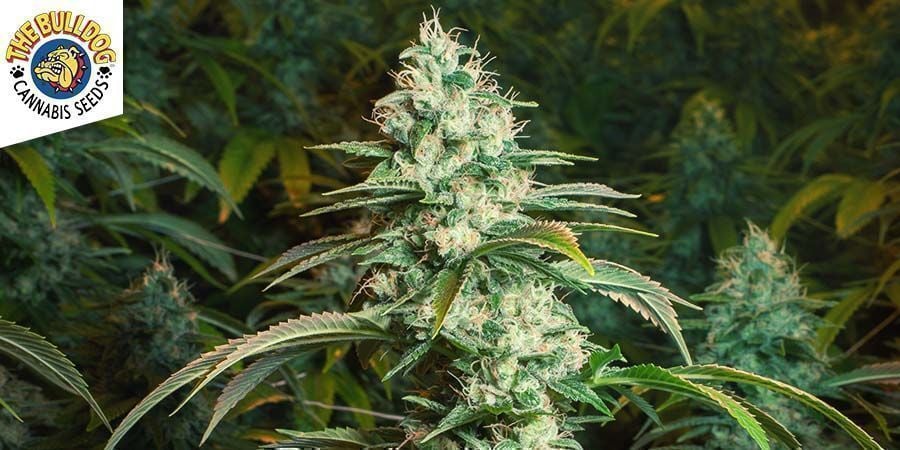 Sour Diesel, or just Sour D, is yet another staple sativa that has become famous beyond the borders of California. It is believed that she was created from Chemdawg '91 and Super Skunk at some point in the early '90s. Cannabis enthusiasts love this strain for its pungent diesel aroma and powerful energising effect. Just a couple of hits will be all that you need to get the inspiration to go out and about. Check out the excellent Sour Diesel by Bulldog Seeds (70% indica) and the excellent sativa-dominant version from Royal Queen Seeds. Sour Diesel by Reserva Privada ('91 Chemdawg × Mass Super Skunk/NL) × DNL is indica-dominant.