Cannabis And The American Economy
4 min
As we move through 2019, we can look back on a transformative decade for cannabis. In many American states, legal cannabis has ushered in billions in investment, paving the way for a lucrative global cannabis industry.
After decades of international suppression, certain nations began to form a progressive vanguard for cannabis reform. As more information became available on the medicinal potential of cannabis, more jurisdictions allowed medical cannabis. This alone spurred an industry to cultivate, distribute, sell, and promote cannabis. It also helped to shift attitudes towards cannabis remarkably by the 2010s.
For all the exciting developments throughout the world, the United States has been pioneering legal retail industries related to cannabis. Taking a closer look at America shows how much can change in a short space of time. A green wave of cannabis reform throughout the United States has already generated billions for the legal cannabis industry. Let's look at the current impact of cannabis on the economy.
THE GREEN WAVE OF THE UNITED STATES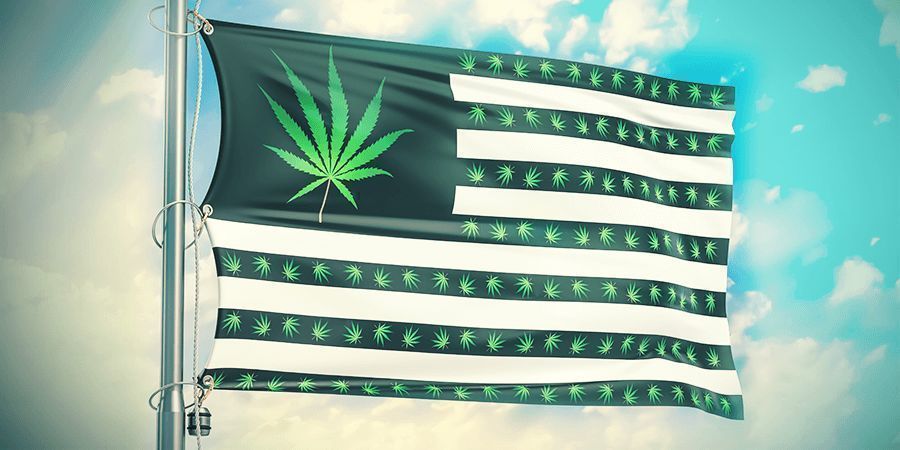 Colorado's historic referendum in 2012 really kicked things off. This led to the voter-approved establishment of legal cannabis retail for Colorado in 2014. Other states followed Colorado's experience with great interest. As the social and economic benefits became clear, the voters of other states wanted in on this new industry, even if Colorado had a first-mover advantage.
At the time of writing, the most recent state to vote for legal cannabis was Michigan. This is projected to help the state's burgeoning economic recovery. They follow in the footsteps of Massachusetts, Maine, Nevada, Washington, Oregon, and the huge economy of California. Vermont and the capital Washington D.C. have both legalized the use of cannabis, but not its sale. This green wave is not confined to blue states either, with Alaska also voting to legalize the sale of cannabis. Many red states have legalized medical cannabis programmes, and thus, a fledgling medical cannabis industry. In fact, 33 of America's states allow medical cannabis.
Cannabis has not been legalized on a federal level in the United States, but pressure is mounting. The green wave continues to spread to other states, with New Hampshire and New Jersey preparing for cannabis reform. Even New York looks set to legalize. This would be huge given New York City's distinction as the city that consumes more cannabis than any other in the world. With over 77 tonnes consumed in the powerhouse global city every year, this would be yet another tipping point for the cannabis industry.
CANNABIS AND THE AMERICAN ECONOMY
Americans share an expansive border with Canada, where cannabis has been legalized on a federal level. If the United States followed suit, there would be substantial savings for its law enforcement. In 2013, the ACLU estimated the annual cost of enforcing federal laws against cannabis to be approximately $3.6 billion. There has already been a lot of investment into the cannabis industry, even without the approval of the federal government and major financial institutions. The industry has pressed on, conducting transactions mostly through hard cash, or sometimes industry-specific cryptocurrency.
Arcview predicts North American cannabis sales to surpass $20 billion by 2021, if not sooner. The grey area of federal prohibition in the US casts uncertainty on the industry. Yet, there is confidence in the industry's benefits on the ground. In 2015 alone, Colorado collected more than $135 million in tax revenue from the cannabis industry. The industry itself has knock-on effects, aside from creating thousands of jobs. Residents of Denver who lived near a cannabis dispensary found their local average home value raised by $27,000.
Arcview Market Research reported $6.7 billion in North American cannabis sales for 2016. This was before lucrative markets in Nevada, Maine, Massachusetts, and California were established. California's reforms are particularly significant, not just for the state's long-standing cannabis culture, but for the size of its economy, rivalling that of most G20 nations. According to a study from ICF International, Californian cannabis could could exceed $15 billion in sales revenue and $3 billion in tax revenue.
WORKING IN THE CANNABIS INDUSTRY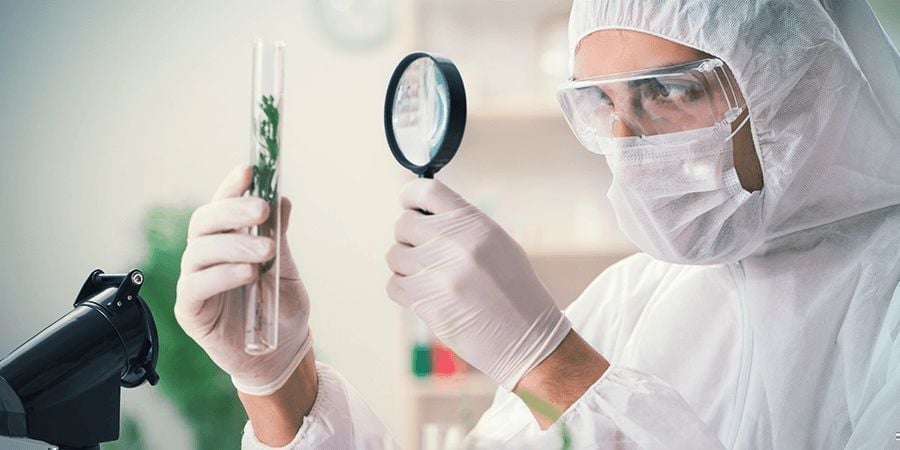 With so much growth in the industry, it may seem like the perfect time to get a job in cannabis. California serves as an interesting case though, with farmers now facing more regulations and taxes than they did under California's previous laws. While regulations are generally there to protect consumers and improve product quality, Californian cultivators are now earning less. Steve Schain of the Hoban Law Group recently told The Guardian, "Presently, no one in legalized marijuana is getting rich".
Established names in pharmaceuticals, agriculture, and alcohol are financing huge farms of hundreds of thousands of feet to compete against small farmers. If such cannabis floods the market, the average price should drop over time. This outlook is concerning for some cannabis advocates, especially if it means the corporatisation and gentrification of the cannabis industry pushes out smaller craft cultivators. Activists in different states are looking for ways to stop the spread of corporate monopolies. The business world presses on. Businesses of all sizes are getting into a crowded game, so they're now looking for advantageous resources in the staff they hire.
"Budtender" is the term that has arisen for those who sell cannabis in dispensaries. Advising customers according to their needs does not just require skills in customer service and salesmanship; the in-depth knowledge of a strain connoisseur will make your job application stand out. There is demand for more budtenders in the industry. Forbes reports that American budtenders are paid between $12–16 per hour. That's not bad, as long as neither the cost of living nor the minimum wage go up. Mike Adams at Forbes argues at least one of those definitely will at some point soon, putting those wages in some perspective.
DIVERSITY OF THE CANNABIS INDUSTRY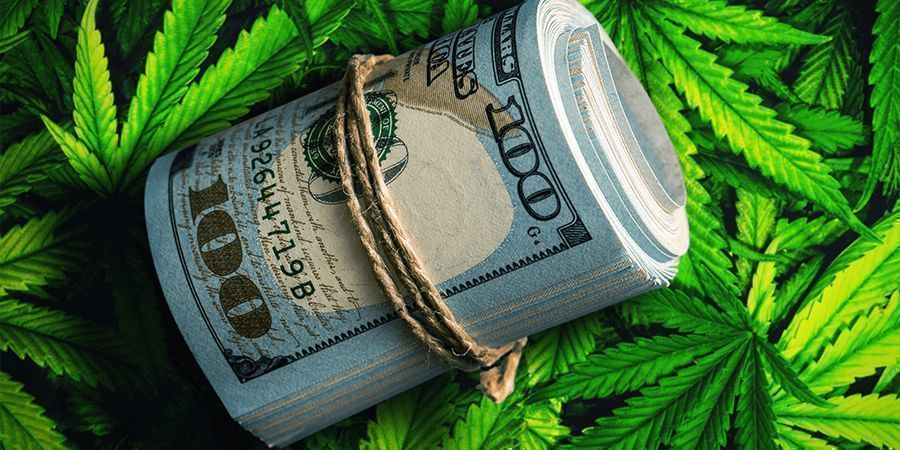 But then, budtender is just one role in an industry requiring skilled workers in science, agriculture, marketing, PR, and so much more. Forbes highlights a report revealing different pay grades in the cannabis industry. Highest earners include Director of Cultivation (up to $250,000 per year), Director of Extraction (up to $191,000 per year), and Outside Sales Representative (up to $150,000 per year). Taking the industry as a whole, the average hourly wage in Colorado is around $23, according to the Denver Business Journal. The Sacramento Business Journal concluded the average hourly wage in California's cannabis industry is closer to $25.
Entering the cannabis industry requires you to bring your skills to the game. With so many different aspects to the industry, you can find a role that appeals to your strengths. Cultivation, production, quality control, financial services, copywriting, and so many other areas need passionate workers with focus and drive. The novelty of legal cannabis will attract a lot of interest, so the business will be competitive—especially if North America is the first domino that spreads legalization throughout the world. Then there will be opportunities for many countries who are likely to legalize in the 2020s. Who knows what we'll be looking back on at the end of the next decade!
THE BEST AMERICAN STRAINS
So, we have discussed the influence of cannabis on the american economy. Let's see how it affected the development of american strains!
Over the past decade, some incredible new cannabis strains from american origin have been introduced such as the Bruce Banner, Gorilla Glue and, the latest addition: the amazing Monster Zkittlez. Next to that, the United States brought us some true iconic strains. We have listed the top 10 classic cannabis strains from the USA, so take a look if you are interested in American Strains!