Blog

5 min
Top 25 Classic Cannabis Strains
5 min
If you've not tried any classic strains before, what have you been doing? But don't worry, we're here to help you make up for lost time. We've put together a list of 25 classic cannabis strains that you've got to check out. We're confident we have your new favourite(s) on our list. Don't believe us? Just see for yourself!
A classic cannabis strain is defined by the impression it leaves on the cannabis community. Often seen as a rite of passage for any true stoner, these strains vary from sweet to savoury, indica to sativa, and cerebral to relaxing. However, they all have one thing in common; they each have a reputation that they can live up to. Simply put, they deserve your attention. So whether you're keen on finding new cannabis strains to smoke or looking to grow a legendary cultivar, this list of the top 25 classic cannabis strains will see you right. If that sounds good, let's get into it.
1. Amnesia Haze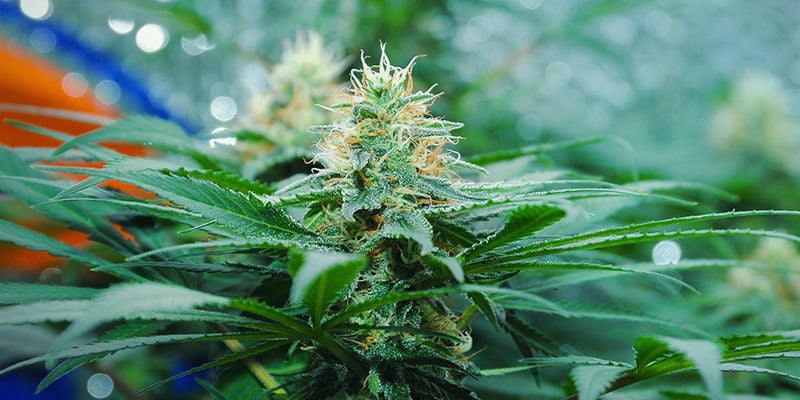 As a truly unforgettable strain, Amnesia Haze is a potent sativa-dominant mash-up of Dutch and American genetics. The result is a cultivar that has been a mainstay in Dutch coffeeshops since it hit the market. Boasting incredible citrus flavours and a pseudo-psychedelic high, it's not hard to see why this award-winning strain continues to be so popular.
2. Super Lemon Haze
It might sound like the name of an old video game, but Super Lemon Haze isn't playing around. This distinct sativa-dominant strain boasts intense citrus flavours and aromas; coupled with her high THC levels, users are in for an uplifting and euphoric high that will impress even the most staunch of cannabis connoisseurs.
3. Northern Lights
Northern Lights is an indica-dominant blend of Thai and Afghan that is not only special in its own right, but has influenced many other strains to come after it. Delivering impressive yields from fast-flowering plants, it's known for producing a deep, intense stone alongside flavour notes of citrus, pine, and spice.
4. Blueberry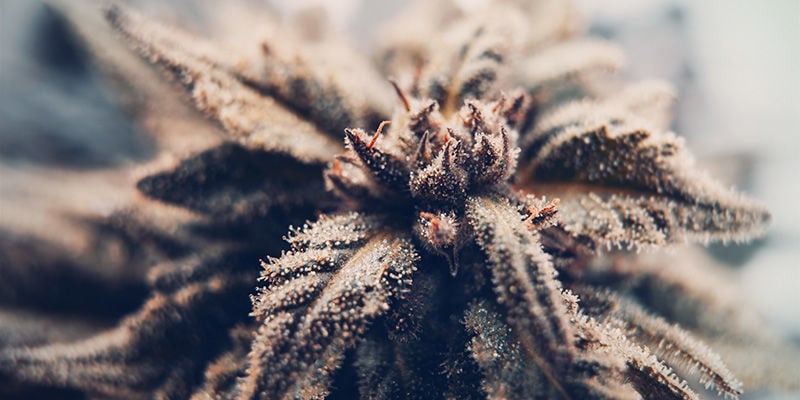 As the winner of several Cannabis Cups, Blueberry is an indica-dominant showcase of vigour, flavour, and potency. Those looking for fruity berry tastes and a substantial THC content will find it in abundance here. Whether smoked or vaped, Blueberry offers up soothing sensations that are perfect for any time of day.
5. Cheese
Since its creation in the UK during the 1980s, Cheese has been high on cannabis enthusiasts' lists of favourites. With pungent skunky aromas and a distinct savoury flavour, there's little wonder why it's so popular. Although not ideal for discreet growing projects, Cheese is a loud and proud strain that delivers in all other areas.
Cheese (Zamnesia Seeds) feminized
Parents: Skunk x Northern Lights
Genetics: 60% Indica / 40% Sativa
Flowering Time: 8-9 weeks
THC: 18%
CBD: 3%
Flowering Type: Photoperiod
6. AK-47
With over 16 prizes under its belt, AK-47 became a classic strain very quickly. Boasting impressive attributes that extend from the grow room to the first taste, this is a strain that will blow many expectations. As a potent sativa-dominant hybrid, AK-47 is also known as a "one-hit wonder"—so the inexperienced might get more than they bargained for if they toke too much.
7. Skunk #1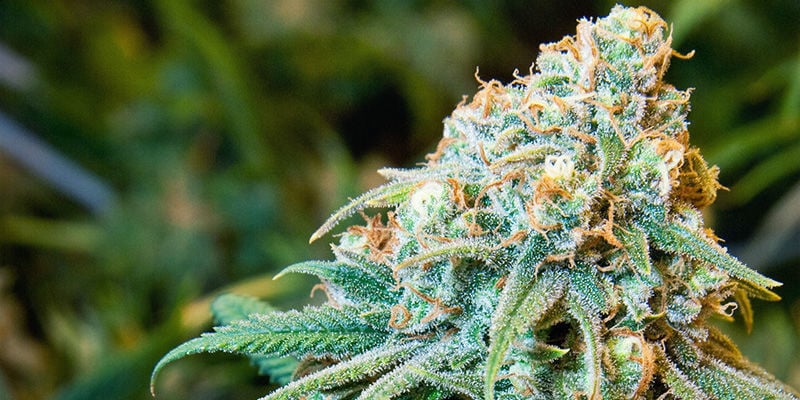 Skunk #1 is extremely robust and produces a massive amount of potent buds to enjoy. Rounded off with a smoke that never disappoints, it brings the best of both worlds, leaning into both its indica and sativa heritage to provide effects that are relaxing and euphoric.
8. Blue Dream
Rife with flavour and flair, one taste of Blue Dream, and you'd think you were dreaming. This hybrid strain offers up mouth-watering berry flavours and energising effects. Not only enjoyable to smoke, she also brightens up any growing area. She requires a little more attention to maintain, but will reward growers handsomely.
9. Sour Diesel
Hailing from the Californian coast, Sour Diesel has been a longstanding go-to for many a cannabis connoisseur. But this is no happy accident. Backed up by fuel flavours mixed with citrusy sourness, this sativa-dominant classic produces a surging cerebral high that settles into a chilled and dreamy state.
10. White Widow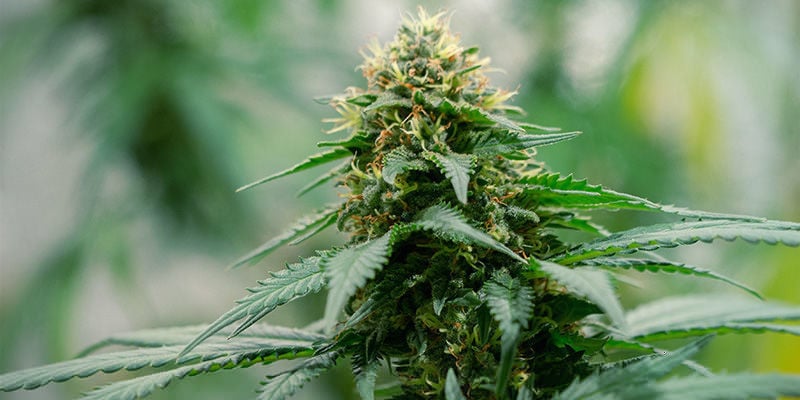 Well-known throughout the cannabis world, White Widow has been many smokers' introduction to the herb, for a very long time. With high THC levels and an abundance of resin, she offers up potency combined with fruity, spicy, and skunky notes. There's little wonder then why White Widow occupies so many Dutch coffeeshops.
11. OG Kush
OG Kush is a West Coast classic that has garnered worldwide recognition. She's the result of combining Chemdawg, Lemon Thai, and Pakistani Kush, and provides a hybrid experience defined by an incredibly powerful stone. Delivering sizeable yields, OG Kush is also a popular choice amongst budding and veteran bud growers alike.
OG Kush (Royal Queen Seeds) feminized
Parents: Chemdawg x Lemon Thai x Pakistani Kush
Genetics: 75% Indica / 25% Sativa
Flowering Time: 8-9 weeks
THC: 19%
CBD: High
Flowering Type: Photoperiod
12. Critical
As a finely tuned combination of Afghan and Skunk, Critical is an indica-dominant hybrid that is extremely fast to grow—taking just seven weeks to flower in some cases. After that point, growers are treated to a huge haul of tantalising buds that are ideal for any paper, pipe, or vaporizer.
13. Afghani / Afghan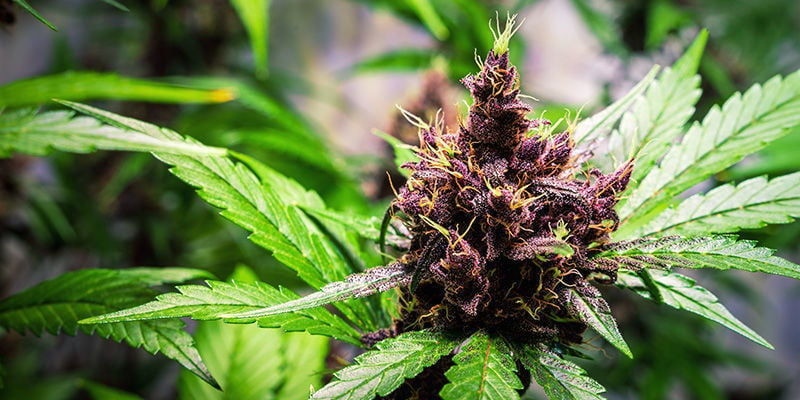 Forming the foundation of many other classic strains, the original Afghan (aka Afghani) still stands tall, delivering excellent results in the garden and the jar. She's quick to flower and showcases huge indica-dominant effects alongside a distinctively spicy-sour flavour that's exotic and enjoyable.
14. Panama
As a 100% sativa strain, this is one for those seeking dynamic, uplifting effects with moments of euphoria. She's a giant in the grow room, effortlessly reaching heights of 2 metres and above. With great lemon flavours and aromas, she's a heady cultivar that's ideal for a social smoke (or two).
Panama (ACE Seeds) feminized
Parents: 3 sativas from Panama
Genetics: 100% Sativa
Flowering Time: 11-12 weeks
THC: 21%
CBD: Unknown
Flowering Type: Photoperiod
15. Power Plant
Another hallmark of Dutch coffeeshops, Power Plant has been a bestseller since it was first introduced way back in 1997. She's a unique South African strain that brings potency and pizzazz to any smoke session. It's certainly no happy accident she's called Power Plant. Expect a strong cerebral high accented with rich sweet and savoury flavours that go down a treat.
16. G13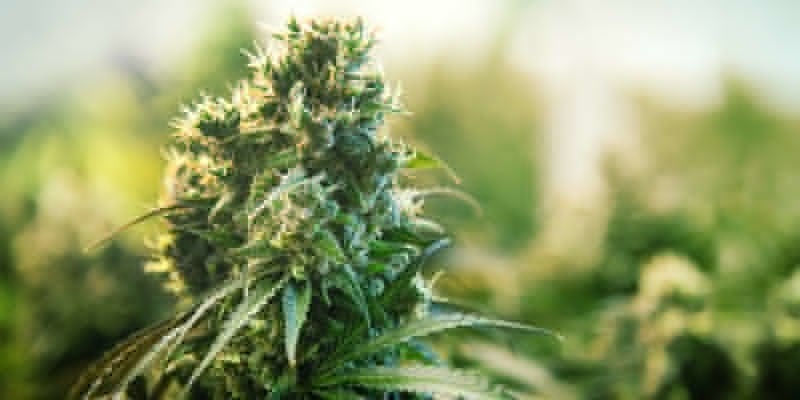 G13 is short in stature, but make no mistake; this is a powerful strain that performs in all areas. She's predominantly indica, so those looking for a relaxing and soothing high will undoubtedly find it here. With a huge harvest from such a small plant, she's ideal for those discreet home growing projects.
17. Purple Haze
Named after the Jimi Hendrix song of the same name, Purple Haze's legacy is steeped in 60s psychedelia. This purple sativa-dominant cultivar will swiftly send you on a long and deep journey. So put on your favourite album and prepare to sink into a full-bodied and flavourful high.
18. Neville's Haze
As an almost pure sativa strain, Neville's Haze is ideal for stoners seeking an intense cerebral high. She's long-lasting and hard-hitting, making her a true classic amongst classics. Boasting high THC levels, Neville's Haze is multi-award-winning, and rightly so. With insane yields and unique skunky flavours, there aren't too many like her.
19. Durban Poison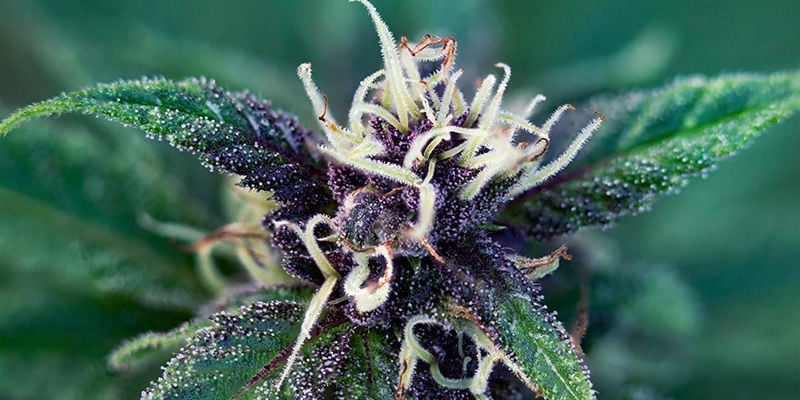 As the child of South African and Dutch genetics, Durban Poison is a 100% sativa bound to bring uplifting and positive effects. This is considered by many to be the ideal social or creative smoke. Bolstered by a unique spicy liquorice flavour, Durban Poison is hugely popular and enjoyable until the very last toke.
20. Bruce Banner
This strain really is a Hulk. Not just looking to cater to comic book fans, Bruce Banner delivers insane potency, with THC levels hitting 32%, and in some cases more. Coupled with huge harvests and big flavours, it comes as no surprise that this beauty has picked up plenty of top spots in Cannabis Cups all over the world.
21. Lowryder
The legendary Lowryder is an absolute classic among veteran stoners. She's a small plant, very rarely exceeding 60cm, but what she lacks in size, she more than makes up for elsewhere. Lowryder presents an earthy yet sweet flavour profile alongside a high that leaves users relaxed and happy for extended periods.
22. Bubblegum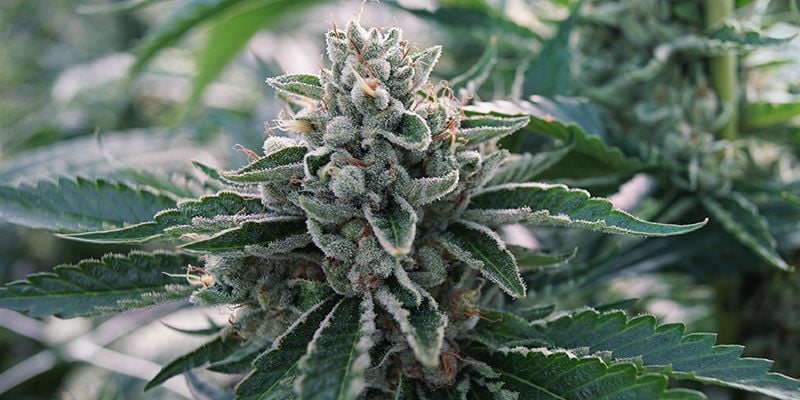 This candy-sweet hybrid came about by combining Power Plant with Santa Maria. As a result, plants showcase amazing yields, tantalising sweet flavours, and powerful euphoria. Bubblegum is a true classic that will raise a smile from even the most stoic of stoners. The strain is also easy and fast to grow, making it suitable for all manner of weed cultivators.
23. Jack Herer
Named after the cannabis activist, Jack Herer is a fitting tribute to the man himself. This is a 50/50 hybrid that boasts indica and sativa genetics in equal measure. She has plenty of THC and CBD to her name, and thus is ideal for those looking for the best of both worlds. As the winner of many Cannabis Cups, if you haven't tried Jack Herer, what's stopping you?
Jack Herer (Sensi Seeds)
Genetics: 50% Indica / 50% Sativa
Flowering Time: 9-10 weeks
THC: Unknown
CBD: Unknown
Flowering Type: Photoperiod
24. Acapulco Gold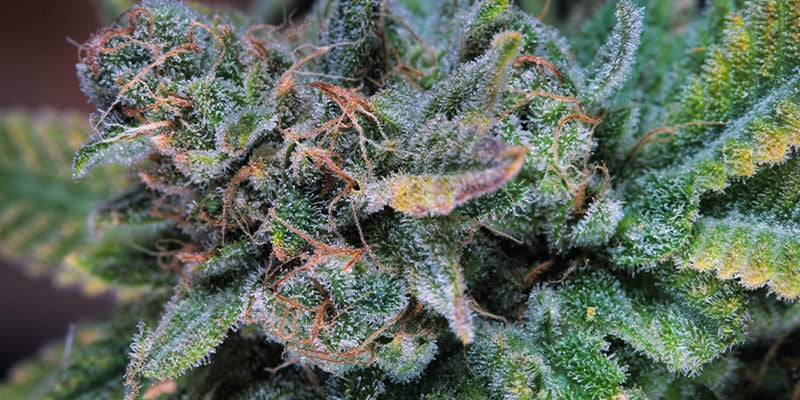 Acapulco Gold harnesses Central American genetics to provide something truly unique. This award-winning strain is energising, uplifting, and ideal for creative types. A sativa-dominant performer, Acapulco Gold is best suited for outdoor growing operations where she can stretch out and deliver exceptional yields.
25. Hindu Kush
Hindu Kush is a hardy strain in the grow room that delivers an equally robust stone. This classic strain is for the more sleepy and subdued stoner, as top-notch 100% Kush genetics impart a heavy high that allows users to relax and unwind whenever they so choose. Enjoy rich terpenes and exotic flavours in abundance.
True classics through and through — Which iconic strains will you try?
So there you have it; those are the top 25 classic cannabis strains you should check out. Has your favourite made the list, or have we got your taste buds salivating at the thought of some of the ones we've mentioned? Well, if you're looking to try them for yourself, what are you waiting for? Bring a classic strain into your garden today!