Blog

4 min
Top 10 High Yielding Feminized Cannabis Strains
4 min
Just by picking the right strain, yields can be improved dramatically. All the research, preparation, and cannabis care cannot outweigh the importance of choosing strains with proven genetics.
As a grower, getting the most out of your beloved cannabis plant can be a labour of love. While numerous techniques employed during the seedling, vegetative, and flowering stages can help improve final yields, one of the most fundamental ways to boost production is to choose the "right" strain from the get-go. By selecting strains that are genetically likely to produce significant yields, you are already half of the way to cropping a hefty harvest. Detailed below are 10 strains to pick when aiming for robust yields. Although these are not the absolute highest-yielding strains on earth, they sit well above the average when it comes to photoperiod cultivars. Those looking for high-yielding autoflowering varieties should check out this blog for more information.
GREEN GELATO BY ROYAL QUEEN SEEDS
500–700m² indoor yield - 800g/plant outdoor yield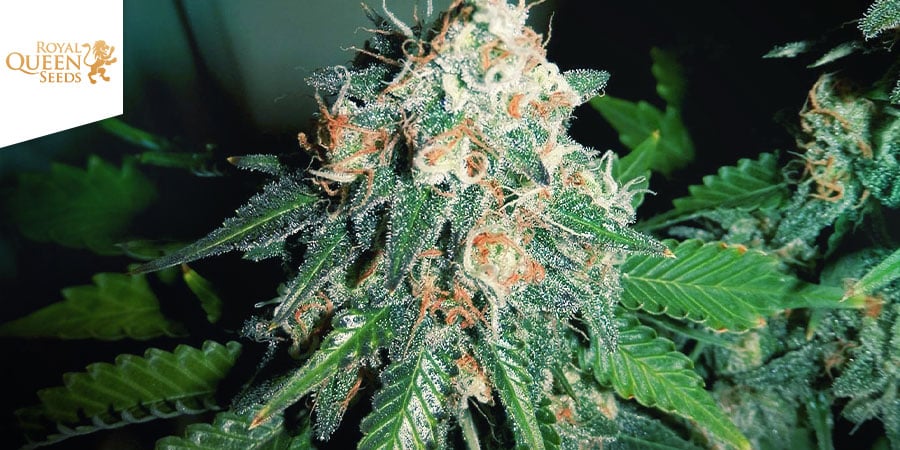 Our first contender Green Gelato comes bursting from the ground with some impressive stats. Much like the premium Italian confection, Green Gelato carries the same hallmarks of quality and craftsmanship. Those choosing to grow outdoors will be rewarded with dense, small to medium clusters of dank buds. Given the correct training and pruning, heights of 120cm indoors and 200cm outdoors can be achieved. The most important aspect, the yields, are impressive too. With the right light intensity and schedule, 800g/plant can be attained outdoors. The plant's abundance of weed is matched only by its THC content in excess of 25%.
BRUCE BANNER 3 BY ZAMNESIA SEEDS
300–400m² indoor yield - 900g/plant outdoor yield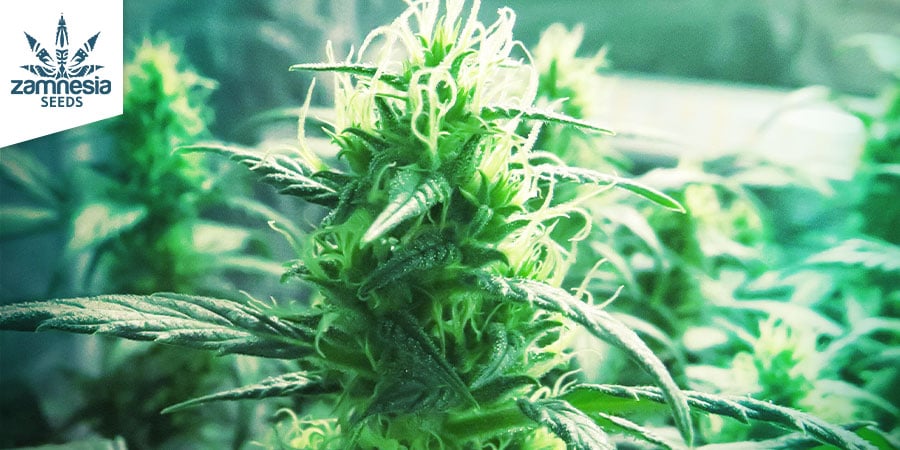 A Hulk-smash hit with cannabis enthusiasts, the success of Bruce Banner 3 has led novice growers to attempt countless imitations. Reassuringly, when you get hold of the real deal, the difference is night and day. This aptly titled strain gets its name from the fluorescent green buds she produces, not to mention her sensationally potent effects. Not overly challenging to grow, Bruce Banner 3 is still better-suited to a more experienced grower; although, those up to the challenge will be rewarded with compact, spiky nugs and a thick layer of frosty resin. Utilising a ScrOG, she excels indoors, offering bountiful yields of 400m². Outdoor yields can reach staggering proportions of 900g/plant.
DELICIOUS CANDY EARLY VERSION BY DELICIOUS SEEDS
300–400m² indoor yield - 1000g/plant outdoor yield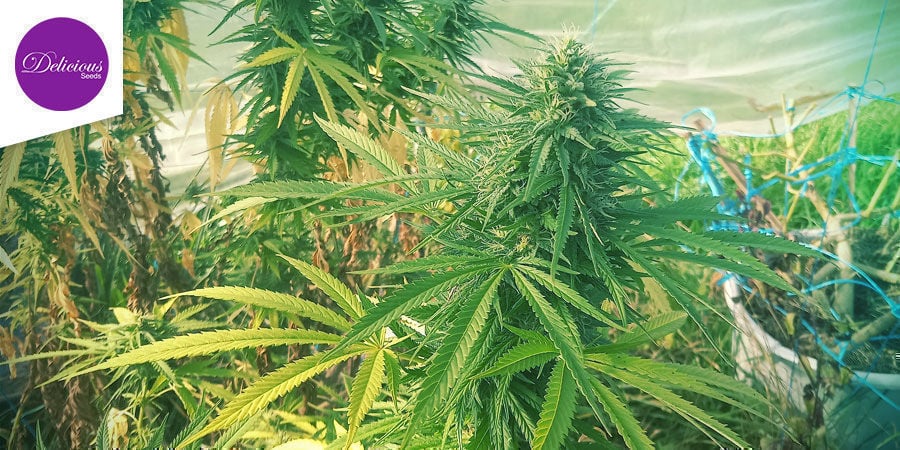 Delicious Candy could almost be classed as a freak of nature. This particular strain is the "early version", meaning the flowering phase is an astonishingly short 5–6 weeks. With such a short bloom period, the natural expectation is a decrease in yield or quality—neither of which is true in this instance. Instead, a mind-blowing return of up to 1000g/plant is possible when grown outdoors. How can such impressive yields be achieved? Fortunately, with relative ease. Careful support will be required so that the branches don't bow under the excessive weight of the buds, along with plentiful light exposure to optimise productivity.
PEACH PUREE CBD BY G13 LABS
500m² indoor yield - 1000g/plant outdoor yield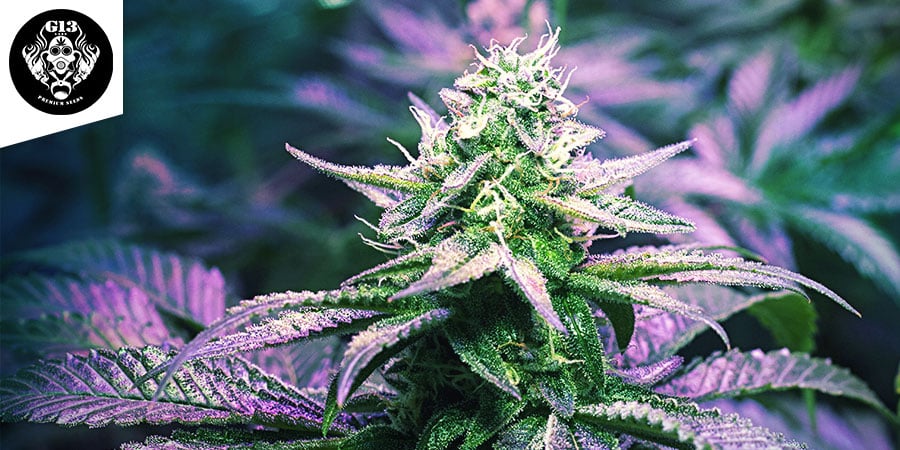 Peach Puree CBD features large yields, with an equally impressive CBD content. Producing a THC:CBD ratio of 1:2 makes her the preferable choice for those looking to medicate with cannabis. Alluring aromas of peach and citrus blend for an incredibly enjoyable growing and smoking experience. Enough about the chemical profile of this strain; what we really want to know is does the boosted CBD content equate to lower yields? The answer, no. Similar to Delicious Candy, outdoor yields can reach 1000g/plant, while indoors yields continue to impress. Expect up to 500m².
MONEY MAKER BY STRAIN HUNTERS
500m² indoor yield - 1000g/plant outdoor yield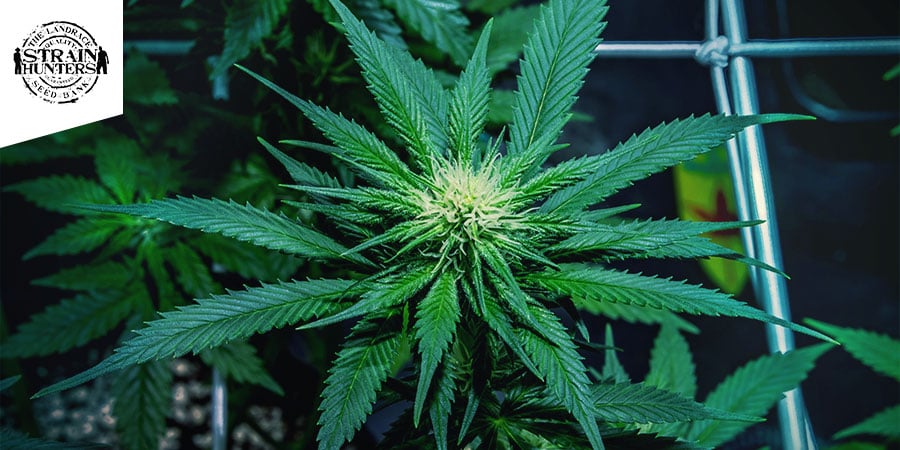 Just as the name implies, Money Maker is a productive and vigorous grower. Short and bushy in nature, its compact structure should not be mistaken for a decrease in buds, either in size or quality. Adequate support will be needed to ensure the branches don't break under the stress of carrying the liberal buds, as she proves to be another exceptional choice for outdoor growing. The benchmark of 1000g/plant continues with equally excellent indoor yields. Given the high calyx-to-leaf ratio, post-harvest trimming is significantly reduced, a godsend for commercial growers.
NEVILLE'S HAZE BY GREEN HOUSE SEEDS
700m² indoor yield - 1200g/plant outdoor yield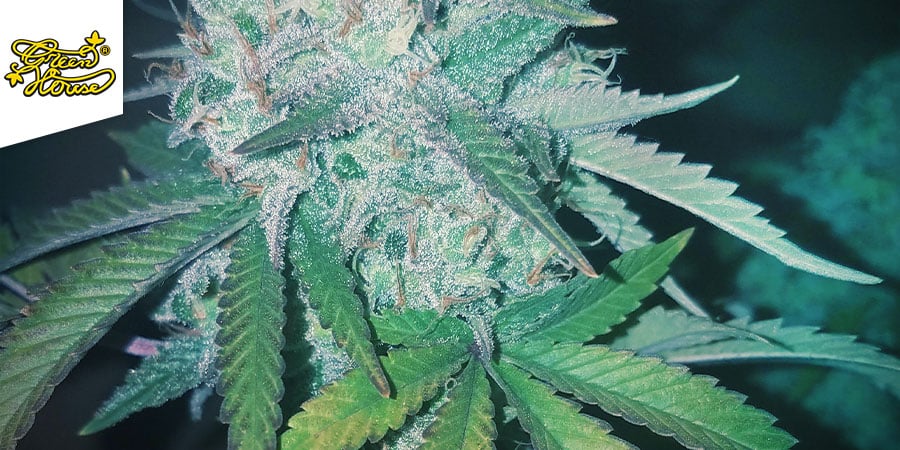 As the list continues, so too does the one-upmanship of these strains. Growers are often off-put by the extended flowering period of Neville's Haze, which is around 14 weeks. Just as the saying goes, good things come to those who wait. This haul is well worth the wait. She boasts the most impressive indoor yield of the all the strains featured here, but venturing outdoors is where Neville really shines shines. Growing relatively tall, outdoor yields will make your eyes pop with up to 1.2kg per plant. It's obvious to see why growers adore this strain, despite the patience necessary to make it to harvest.
OG LEMON BILBO BY GENEHTIK SEEDS
550g/m² indoor yield - 1300g/plant outdoor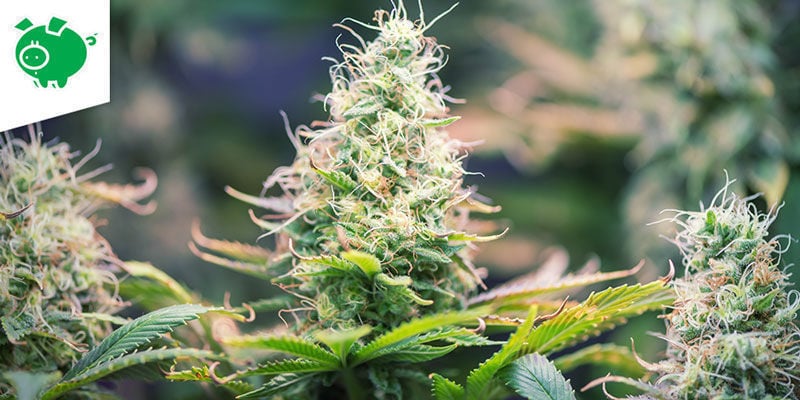 OG Lemon Bilbo is the result of combining OG Kush Lemon Larry with an Afghan variety. The cultivar is a relatively short and stocky plant, but provides some absolutely huge yields. Taking 9–10 weeks to flower, the strain also requires very little in the way of maintenance, flourishing with ease. Those looking to control things even further can opt for SOG and ScrOG to maximise yields. Speaking of which, growers can anticipate a massive return of around 1300g/plant when grown in the best possible conditions outdoors.
SOMANGO 47 BY POSITRONICS
550g/m² indoor yield - 800g/plant outdoor yield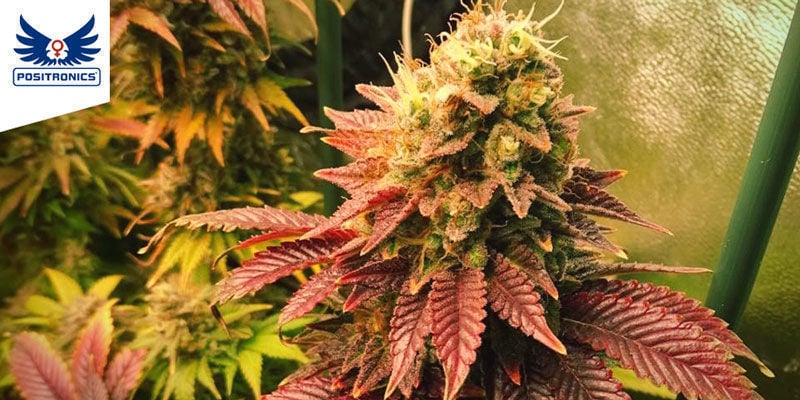 Known as "The Beast" in some cannabis circles, Somango 47 is proof that great things come in small packages. Don't be fooled by her compact size; this is a strain that stands shoulder to shoulder with some monster cultivars in terms of yields. This indica-dominant cultivar is the result of pairing the original Somango with Critical 47. Taking 9–10 weeks to flower, she's a great choice for experienced and novice growers alike. A colourful plant showcasing fantastic purple and red hues, Somango 47 is practically irresistible. And coupled with a harvest of up to 800g/plant outside, she belongs in any garden or greenhouse!
LEMON OG CANDY BY PHILOSOPHER SEEDS
500–600m² indoor yield - 2000g/plant outdoor yield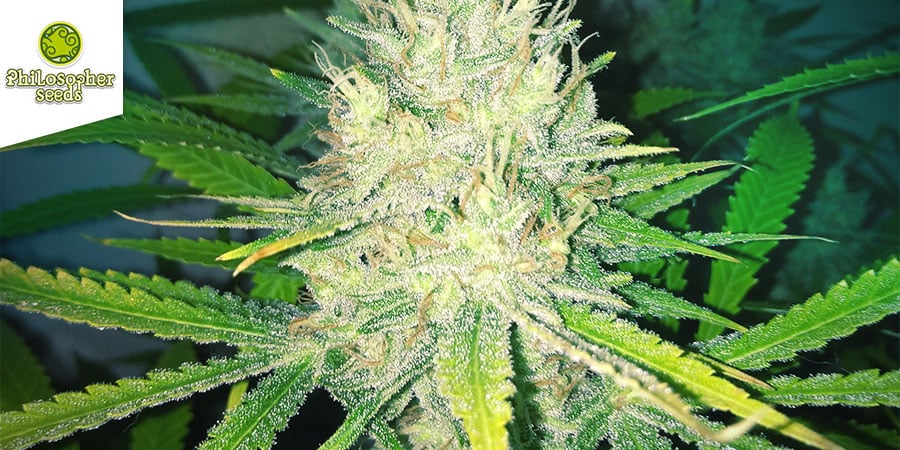 Joy and delight for first-time growers - Lemon OG Candy's ease of growth is matched only by her glorious heritage. The blend of Super Lemon OG and the legendary Amnesia Haze has created a flavoursome strain with a thirst for growth. Pungent buds give some indication as to the sheer quality you can expect. An average flowering time of 8–9 weeks rewards with sticky buds, glistening with an abundance of trichomes. Her outdoor growth is indicative of her powerhouse nature, with a whopping 2000g/plant well within reach. Being sativa-dominant, smokers can expect a mainly cerebral high.
ELEVEN ROSES BY DELICIOUS SEEDS
600m² indoor yield - 1000g/plant outdoor yield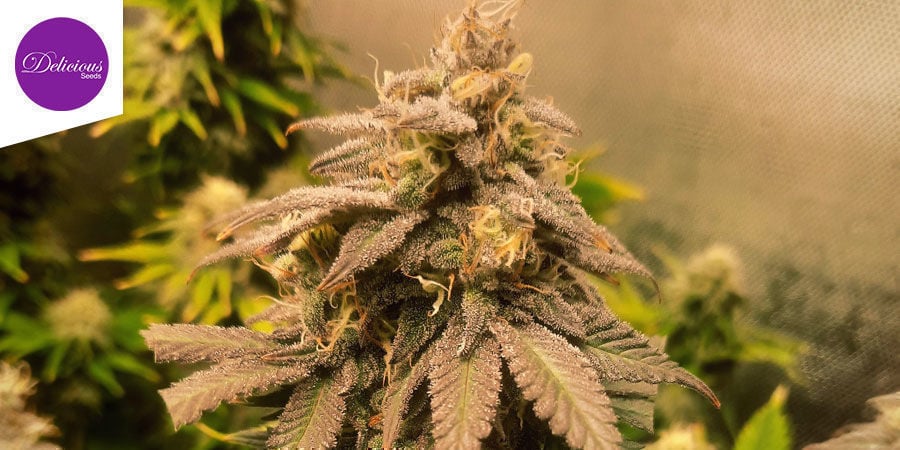 Our final entry is a pure indica strain that goes by the name Eleven Roses. Not to be discounted on account of being last on the list, Eleven Roses has a taste for the finer things in life, preferring to be grown indoors. Her love for being pampered is rewarded though, with a stunning THC content of 24%. This works in unison with the expected 600m² indoor yield. Not only is that a substantial amount of weed to receive, it is incredibly strong to boot. That's not to say she won't grow well outdoors, as careful maintenance will provide growers with anything from 1000g–2000g/plant, although the latter requires near-perfect conditions.
Say "hi" to high-yielding cannabis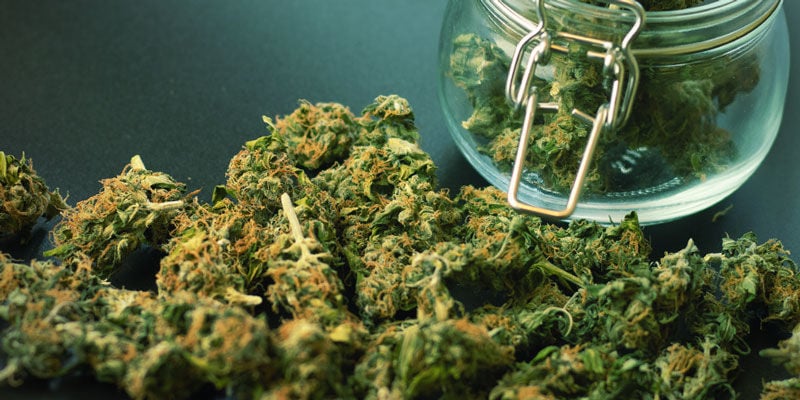 From compact indicas to skyscraping sativas, as you can see, there's plenty on offer when it comes to finding a strain that will yield some huge harvests. Whether you're short on space or have lots to fill, there's genuinely a strain out there to suit all preferences and settings. No longer do you have to settle for less; high-quality, high-yielding strains exist, and they're available to grow right now!