Blog

4 min
The Best Nighttime Strains

4 min
We love to fire up a packed spliff of dank indica weed in the evening and we know many of you do too. All the better if it's your very own fine homegrown marijuana. Get ready to make room in the grow op for some very special cannabis strains that will take you to directly to dreamland.
WHAT ARE THE BEST STRAINS FOR THE EVENING?
The evening time is your time. Work and the business of the day are done. For some, the nighttime is a time to cut loose and party. For others, it's the time to relax and unwind. Mostly we all want to get good sleep. Whether you're a night crawler or an early riser, you'll find the perfect nighttime strain for you and your grow show. So long as you keep reading that is.
Fine evening herb is most marijuana user's recreational reward or bedtime medicine. We know how important it is to every ordinary decent grower to crop the best possible stash. Growing cannabis costs time, labour and cold hard cash. The average home grower must get a return on their investment. So if you're planning on cultivating some nightcap buds and floating gently up to dreamland every evening post-harvest you need to consider a handful of undisputed winners.
BIG BUDDHA CHEESE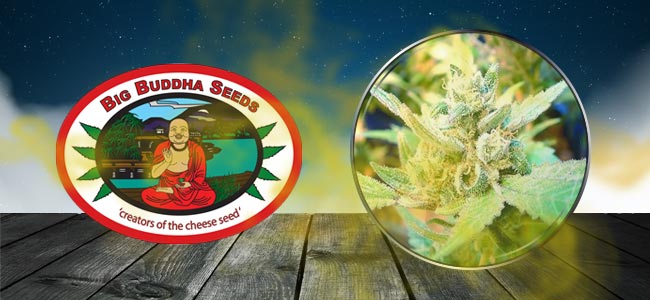 Big Buddha Cheese is the refined feminized seed version of the legendary UK clone-only Exodus Cheese. By crossing the original underground Cheese specimen with an elite Afghan cultivar, Big Buddha created what most cannabis growers and users consider the definitive Cheese.
The Big Buddha Cheese is largely responsible for internationally expanding the Cheese reputation. Once upon a time, genuine Cheese was a rare and often overpriced commodity. Thanks to Big Buddha Cheese this weed has become globally popular. Cheese may have lost its exclusivity, but that's good news for the home grower. Now there really is no excuse not to give this strain a run in the grow op.
Easy to grow, tolerant of high doses of nutrients, fast flowering, generously yielding and probably the strongest, stinkiest Skunk you will ever smoke in your life. Big Buddha Cheese is connoisseur-grade Skunk. Her trademark pungent cheese aroma, dank flavour and spacey old school high are truly unique. This dank marijuana scooped the High Times Cannabis Cup indica category in 2006. Big Buddha Cheese is a proven knockout evening cannabis strain with all the right stoner credentials.
CRITICAL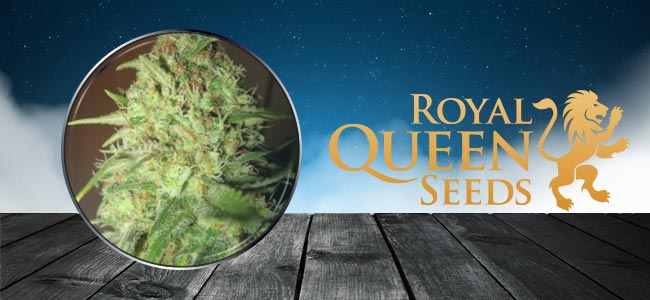 Commercial growers all over Europe can vouch for this marijuana. A phenomenal combination of potent indica effects and scale tipping harvests. None but the Critical can deliver like this. Many strains are billed as the ultimate high THC and profit-yielding indica. There can be only one. In our opinion the Critical by Royal Queen Seeds is the Highlander.
Critical is a delight to cultivate and a real heavy indica treat to smoke. The effects can be as heavy as the yield from this beast. 20% THC levels and abundant harvests will ensure a dank stash, that won't deplete too quickly, even for veteran tokers. Plants are typically short and very compact, with an insane flower to leaf ratio. Ideally suited to SOG indoors. Critical can perform outstanding outdoors too in larger containers in a nice sunny spot.
With a flowering period of just 7 weeks, top-shelf dense nuggs with skunky spicy aromas and rich flavour don't come much quicker. Critical has an initial mild happy sativa head buzz, that is gradually overwhelmed by a creeping couchlocking body effect. This is some super strong chunky weed, that ticks all the right boxes for home growers looking for copious quantities of nighttime stash.
GREEN POISON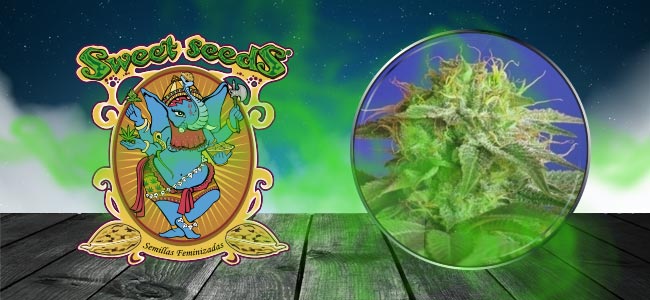 Green Poison by Sweet Seeds is a knockout indica with a short and furious flowering time of just 8 weeks. For the beginner grower still seeking that first heavy indica harvest, the Green Poison is the solution renowned by growers across the Mediterranean for its fantastic performance outdoors. Hardy and so fast to finish bloom pests and disease don't get a chance to mount a full-scale invasion.
Indoors this low profile little green bud monster is undemanding and made for a SOG grow. Green Poison is probably the most versatile and widely cultivated variety by Sweet Seeds and it has been used to create other killer hybrids like the autoflowering Red Poison. With 20% THC, abundant rock-solid compact frosty nuggs, and a fruity sweet Skunk smell and taste this weed will keep you coming back for more.
Smoking Green Poison is like inhaling brain fog. In high doses, this strain can make you feel as if your whole body is stuck in slow motion. Great for tranquilising the body and numbing the mind temporarily after a hard day. For those who find it difficult switching off and tending to take the days baggage home, the Green Poison is the greenest way to destress mind and body.
HASHPLANT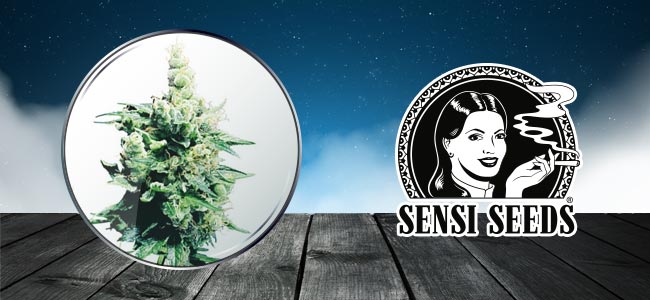 Hashplant by Sensi Seeds is the original sticky green superstar. Heirloom Afghan genetics like this are still unbeatable. As the name would suggest, this strain is completely dripping with resin and the perfect choice for hash making and extractions. Squat uniform branchy plants, that rapidly develop tight frosty ripe nuggs in a mere 7 weeks can be cropped successfully even by first-timers. Indoors or outdoors in a sunny climate, this cannabis strain will knock you out twice. First with her looks and again when the flowers are cured.
There is nothing subtle about Hashplant. From the full-bodied hash-like flavour to the thick earthy and spicy odour, that clings to the air as soon as you blaze a spliff. Effects are felt almost instantaneously and your legs are the first thing to go. Even the heaviest marijuana users that can stay up until sunrise blazing contemporary hybrids feel themselves turning to jelly with a good dose of Hashplant. Newbie's next stop: Dreamland.
K-TRAIN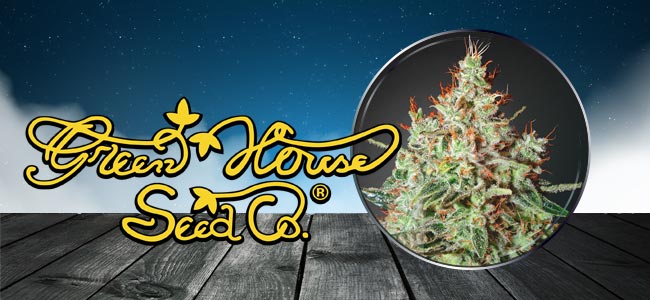 K-Train is the Greenhouse Seeds' nuclear football. Make no mistake, this marijuana is as dank as it gets. The very best US strains OG Kush and Trainwreck were deliberately collided and recombined to give rise to the cannabis titan K-Train. Do you suffer from insomnia, pain or just want to utterly tune out? If so, the heavily sedative and long-lasting effects of this weed will provide relief.
Indoors the K-Train is ideally suited to LST and/or the ScrOG method as the Trainwreck influence expresses with uneven branching. Untrained plants can become unbalanced in their pots should one side bud more prolifically than the other.
Outdoors staggering 1kg per plant yields can be achieved in warm sunny conditions. Flowering is usually 9-10 weeks and it's important to be patient as the gooey Kush-like looking nuggs will swell significantly in the final weeks of bloom. Well timed doses of bloom boosters and a little TLC can really unlock this strains tremendous production potential.
K-Train is capable of touching 22%+ THC levels, which immediately produces a tranquilising, almost narcotic couchlocking effect. If this heavy indica freight train doesn't knock your socks off within minutes of lighting a spliff its not genuine K-Train. We cannot accurately describe in words just how pungent a musk the K-Train develops as it matures. Think "Sex Panther". If you won't settle for anything less than the very best evening lights out stash? Make room in your grow tent for the K-Train.
Written by: Top-Shelf Grower
Veteran cannabis cultivator originally from Dublin, Ireland and currently on the loose in southern Spain. 100% committed to Top-Shelf reporting until captured or killed.

Find out about our writers
---