Blog

4 min
Barney's Farm: Seedbank Of The Month December 2017

4 min
If you are planning on having a very dank Christmas and a high-flying New Year, you've come to the right blog. December's seedbank of the month Barney's Farm has got the stone-cold classics you know and love, plus the latest next-gen hybrids. We take a closer look at 5 icy lady killers.
'DAM GOOD WEED
At Zamnesia, we like to think we know our marijuana. We grow it, breed it, toke it, and can't stop blogging about it. Every month, we put the spotlight on one seedbank that is going that extra green mile. Some are lesser-known, others are famous. All are making a positive contribution to the cannabis community and doing something special for growers.
To make the cut for seedbank of the month, it's not essential to be an illustrious, OG cannabis seedbank with a 25-year record at the top of the game and more hits than Quincy Jones. But it helps, and it certainly made this month's pick an easy one. Winter has got us in its grasp and the best way to stay warm and toasted is with fire genetics.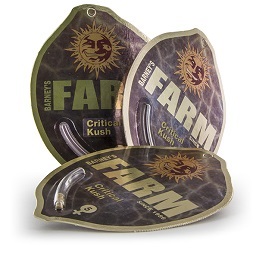 SEEDBANK OF THE MONTH: BARNEY'S FARM SEEDS
Barney's Farm has one hell of a strain hall of fame. With over 40 High Times Cannabis Cup Awards and counting, this seedbank has been dominating major league marijuana since the 90's. Back in 1992, Derry, the founder of Barney's Farm became a Ganjapreneur and opened the first Barney's Coffeeshop in Amsterdam. With a small team and a base in Cannabis Central, it wasn't long before Barney's gained an international reputation for outstanding genetics.
Few of the cannabis seedbanks established during the 90's are still in existence, and even fewer have made it to the top tier of dankness. Barney's Farm is the exception. This seedbank climbed to the summit, planted their flag, and stayed there. What makes Barney's Farm unique is their hunger.
Plenty of seedbanks developed some one-hit wonders or perhaps a handful of choice hybrids, but then got sloppy, rushing out new releases and cashing in on unimaginative hybrids. Barney's Farm never stopped strain hunting and innovating. They stayed hungry. They don't ride on anyone else's coattails and never take shortcuts.
Over the course of the past quarter-century, Barney's Farm has grown to become an international cannabis powerhouse. The Barney's Farm collection is the cannabis equivalent of the Beatles back catalogue. Odds are, plenty of your favourite strains were invented by the master breeders at Barney's.
For us, what makes Barney's Farm really special is that the hits keep on coming. These guys continue to set the trends for both medicinal and recreational strains, and we are more than happy to follow. More amazing Barney's Farm strains are currently in the works. You can even pay the Barney's crew a visit at Cannapa next February in Rome. Give a grower you love a dank gift this Christmas with a pack of these magic beans.
THE TOP 5 BARNEY'S FARM CANNABIS STRAINS
TANGERINE DREAM AUTO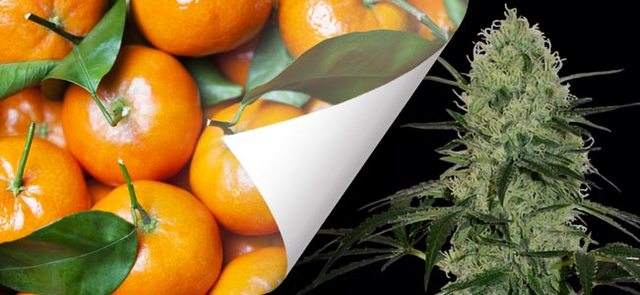 Tangerine Dream Auto is an easy-cropping delight for the cannabis connoisseur. By fusing the gourmet green of Tangerine Dream with robust ruderalis, Barney's Farm have created a modern classic. A little less THC and little more CBD than the photoperiod original gives this dreamy auto a more balanced cerebral high, accompanied by a stoney physical effect.
Indoors or outdoors in a hot, southern climate, Tangerine Dream Auto can be a real all-star performer for micro-growers and balcony growers alike. Her squat profile will peak in height at around 60-70cm. That being said, Tangerine Dream Auto is pretty branchy and can produce as much as 500g/m². Best of all, she won't keep you waiting for a grade A sweet citrus stash. Tangerine Dream Auto can be ready for harvest in just 70 days post-germination.
TRIPLE CHEESE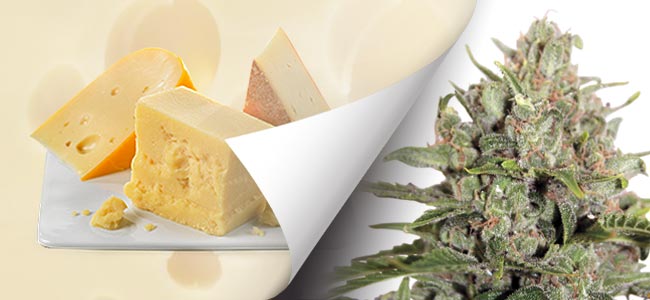 For fans of the classic Cheese and those that enjoy an aromatic toke, it's gotta be Triple Cheese. This hybrid of old-school Cheese and the delicious Blue Cheese is the definitive dank Cheese. Characteristically Cheesey scents and a rich, Skunky flavour with a twist of Blueberry really does make Triple Cheese to die for. Packing some serious flavour and a knockout couch-locking punch, too.
Indoors, Triple Cheese is ideally suited to the SOG method. Plants are squat, branchy, and ready for harvest after 7-8 weeks of flowering. As you would expect from a top-shelf Skunk, this strain is highly productive and incredibly versatile. Triple Cheese is forgiving to beginner growers and can be cultivated in a variety of substrates. Outdoors in a warm climate, Triple Cheese may climb a little taller than the 1m height indoors. But she will be even more productive and side branches will require support near harvest in mid-September.
COOKIES KUSH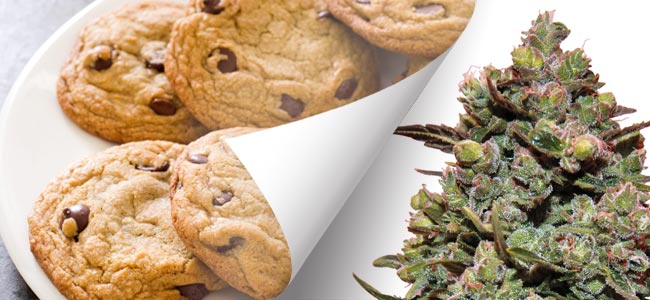 If you want a cannabis garden full of ice queens cloaked in shimmering resin, you need to crop Cookies Kush. This extraordinary crossing of two West Coast legends, OG Kush and Girl Scout Cookies, is the dessert cannabis of every stoner's dreams. Take it as a given that you will be deliciously couch-locked whether you are a newbie or veteran toker.
Cookies Kush is top-shelf Kush, but it doesn't require any special attention or grower finesse. 8-9 weeks of flowering and compact 1m or shorter plants will be ready for the chop. Indoors, or outdoors in warmer climates, Cookies Kush will reward you with a scale-tipping harvest. That is, if you can cover the basics. Biscuit aroma, mint chocolate flavour, and 20%+ THC make these tight, sticky nugs too good to resist.
BLUEBERRY OG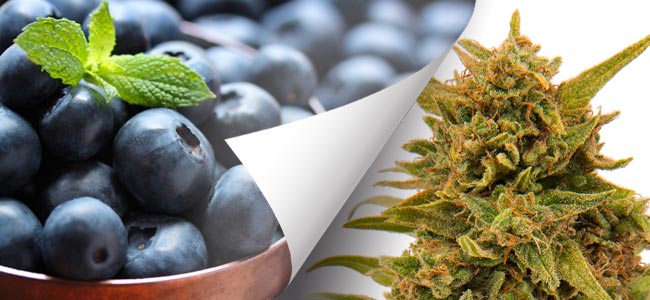 When two cannabis titans collide, the resulting hybrid is a dank demigod. Blueberry OG was created by combining the red-hot fire OG Kush and the ice-cool Blueberry. This weed will hit you with a relaxing body stone, then take your imagination for a ride with a trippy, cerebral high.
Musky Kush and Pine aromas will be in the air with Blueberry OG in the grow-op. Indoors, or outdoors in warmer climates, Blueberry OG will grow bushy and reach about 1m in height. Her vigorous growth and prolific branching ensure a bumper harvest.
For maximum yield, both the ScrOG and SOG methods are recommended for this flexible strain. 8 weeks of bloom indoors and Blueberry OG will be ready for harvest. Rock-hard 20%+ buds with a full-bodied Kush and subtle citrus taste can be yours if you can treat Blueberry OG with basic grower TLC.
PEYOTE COOKIES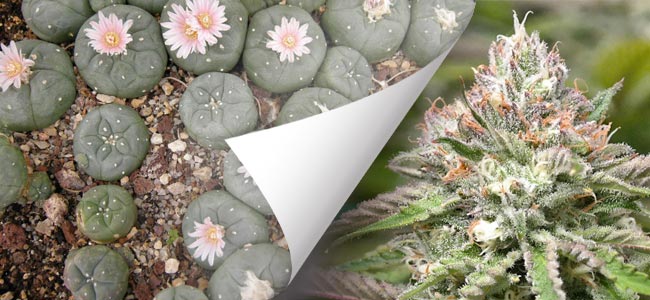 This holiday season, if you don't snap up a pack of the limited edition Peyote Cookies, you just might never forgive yourself when you hear about a monster crop from some other lucky grower. This Christmas, the prudent decision is to invest in Peyote Cookies while you still can. We are not even trying to sell you on this. Trust us, this rare blend of Peyote Purple and Cookies Kush is just that good.
Take it from the man himself "It's a pure Indica. It flowers in 7 or less than 8 weeks and then you have a fully mature plant. What's exciting for me about it is that after 35 years of smoking, it's a new flavour. I have never tasted something like this before" - Derry of Barney's Farm. 
WIN FREE GOODIES WITH EVERY NEW "SEEDBANK OF THE MONTH"!
Former Seedbanks Of The Month, like the one you are reading about now, deserve eternal attention from us here at Zamnesia! Read about past and present honorees, and continue to visit our blog for the honorees of the future. Each new month highlights yet another stellar seedbank, kicking off a new round of awesome promotions and surprise giftings pertaining to that specific brand. So go ahead: once you are done here, visit this month's new Seedbank Of The Month, and take advantage of goodie giveaways!
Written by: Top-Shelf Grower
Veteran cannabis cultivator originally from Dublin, Ireland and currently on the loose in southern Spain. 100% committed to Top-Shelf reporting until captured or killed.

Find out about our writers
---