The Best Cannabis Strains By Barney's Farm
5 min
Barney's farm is one of the Netherlands most popular seed banks, and a big players in the cannabis seed market. Though they started with humble origins, Barney's farm has produced award winning strains.
Barney's Farm has one hell of a strain hall of fame. With over 40 High Times Cannabis Cup Awards and counting, this seedbank has been dominating major league marijuana since the 90's. Back in 1992, Derry, the founder of Barney's Farm became a Ganjapreneur and opened the first Barney's Coffeeshop in Amsterdam. With a small team and a base in Cannabis Central, it wasn't long before Barney's gained an international reputation for outstanding genetics.
Few of the cannabis seedbanks established during the 90's are still in existence, and even fewer have made it to the top tier of dankness. Barney's Farm is the exception. This seedbank climbed to the summit, planted their flag, and stayed there. What makes Barney's Farm unique is their hunger.
Plenty of seedbanks developed some one-hit wonders or perhaps a handful of choice hybrids, but then got sloppy, rushing out new releases and cashing in on unimaginative hybrids. Barney's Farm never stopped strain hunting and innovating. They stayed hungry. They don't ride on anyone else's coattails and never take shortcuts.
Over the course of the past quarter-century, Barney's Farm has grown to become an international cannabis powerhouse. The Barney's Farm collection is the cannabis equivalent of the Beatles back catalogue. Odds are, plenty of your favourite strains were invented by the master breeders at Barney's.
THE TOP 10 BARNEY'S FARM CANNABIS STRAINS
Here are 10 of the best cannabis strains from Barney's Farm!
CRITICAL KUSH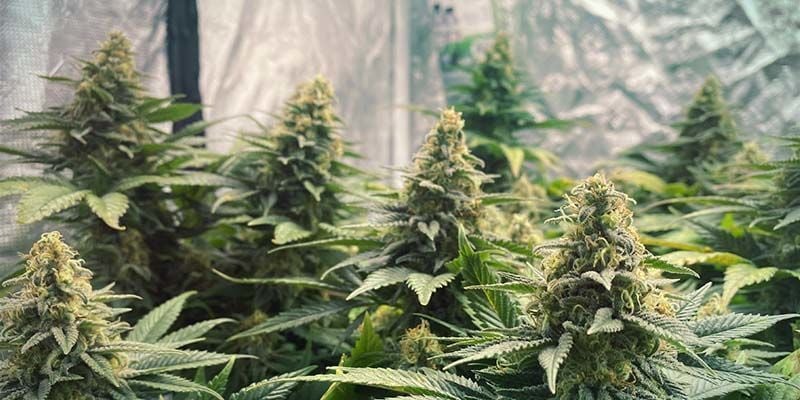 Critical Kush is a 100% indica strain with an impressive lineage. Bred from OG Kush and Critical Mass, it produces a strong smoke and a heavy, relaxing effect. Critical Kush will knock you over in the best way possible. Its properties are ideal for recreational or medicinal purposes. Because this strain is so powerful, avoid the temptation to wake-and-bake. Instead, let it envelop you late at night in a pain-relieving, sleep-inducing cloud.
Critical Kush is a resilient, fast-growing indica with a lab-tested 25% THC content. After just 60 days of flowering, these short plants burst with dense, crystal-coated buds. If you're a novice grower or just love a classic indica, give Critical Kush a try. A quick skim through the review section shows you won't be disappointed!
GORILLA ZKITTLEZ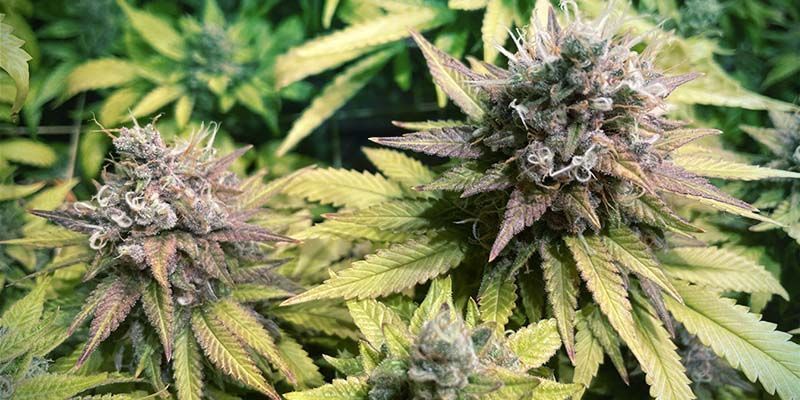 This new-school hybrid was born from a love affair between Gorilla Glue and the award-winning Zkittlez. It's indica-dominant, with a short flowering period and crazy-high yields. Gorilla Zkittlez has wild potency, reaching an incredible 24% THC. It produces fruity aromas and a powerful, thought-provoking high. So bake up some edibles, lay back, and get lost in the jungle of your mind.-
Beginner growers beware; you need some experience (or ambition) to get the most out of this strain. That said, if you treat her right, Gorilla Zkittlez will gift skilled outdoor growers an incredible 2–2.5kg/plant. Indoor enthusiasts can get a solid 500–700g/m², making this strain a smart investment in your future stash.
LIBERTY HAZE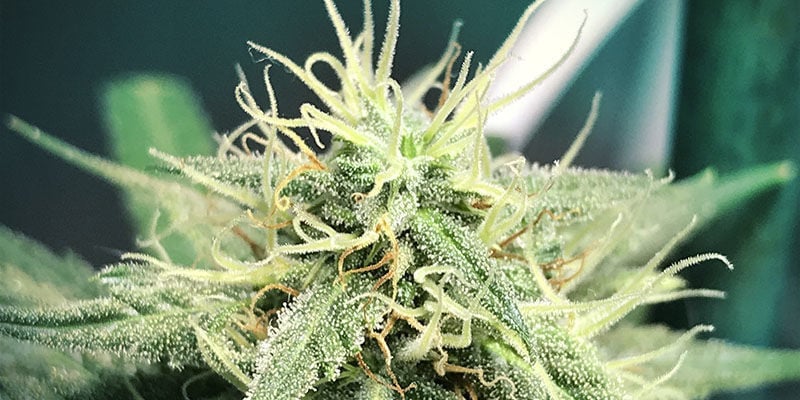 Liberty Haze: this balanced hybrid will truly set you free. The pure strength of its smoke is tempered by an uplifting, social high. If you're looking for a cannabis strain that's got the best of all worlds, this could be your golden goose.
Liberty Haze's genetics are legendary: it's bred from award-winners ChemDawg 91 and G13. Rumour has it that the latter was developed by the CIA in the 1970s during a top-secret cannabis breeding project. Liberty Haze has a citrusy, skunky fragrance and a sky-high 25% THC content. Its seeds produce plants of around 1 metre tall with long, elegant colas. They explode with dense buds covered in glistening trichomes. Along with a fast flowering period, this setup leaves plenty of potential for high yields under the care of a skilled grower.
LSD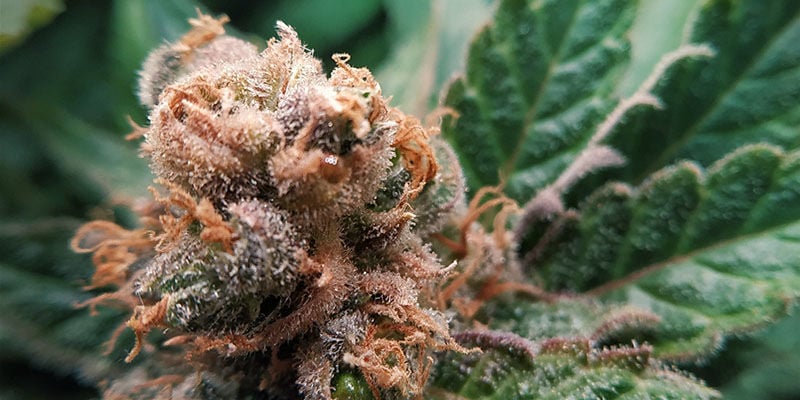 This mind-bending indica-dominant hybrid lives up to its name. LSD will take you on a unique mental trip, yet keep you grounded with a heavy-hitting body stone. Bred meticulously from Original Skunk 1 and Afghan Indica, LSD won third place in the 2008 High Times Cup. If you're looking for a rarified high with near-psychedelic qualities, this could be your new favourite strain.
The best part? LSD is a powerhouse plant that will grow almost anywhere and is highly resistant to pests and mould. With a flowering period of 60–70 days, just blink and you'll be ready to harvest its 24% THC bud. Now kick back and let the euphoria sweep you away.
BLUE GELATO 41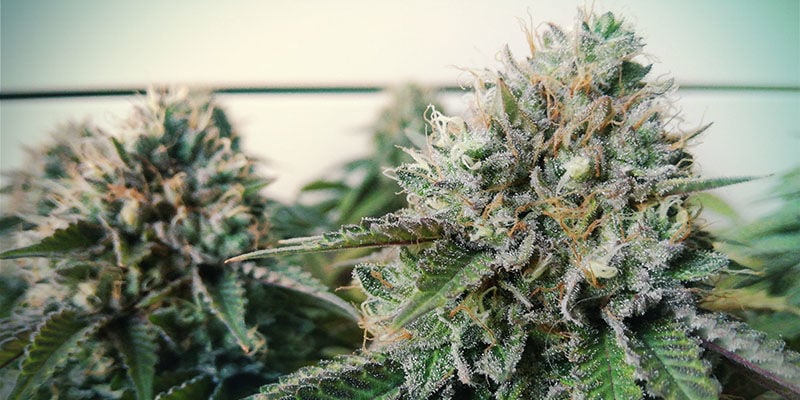 With a hipster name like Blue Gelato 41, you know this strain has got something artisanal going on. It's actually a super-hybrid, created with Dutch breeding expertise and illustrious US genetics. Blue Gelato 41 is an elegant synthesis of Blueberry, Thin Mint Girl Scout Cookies, and Sunset Sherbet. This strain is slightly indica-dominant, with a clear-headed and energetic edge. Its unique genetics make it the perfect social strain, and it strays into psychedelic realms at high doses.
With a jaw-dropping outdoor yield of 2.5–3kg/plant, Blue Gelato provides you an impressive amount of cannabinoids. Indoor growers should note that plants can reach 150–200cm in height. While that's on the tall side, it can give you a nice indoor crop with a bit of training.
TANGERINE DREAM AUTO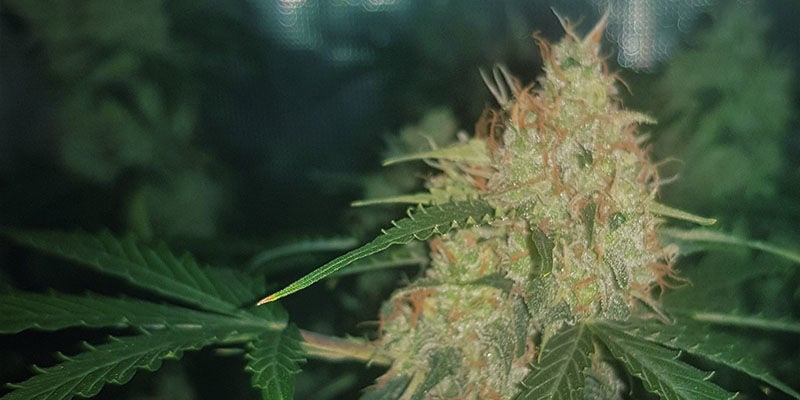 Tangerine Dream Auto is an easy-cropping delight for the cannabis connoisseur. By fusing the gourmet green of Tangerine Dream with robust ruderalis, Barney's Farm have created a modern classic. A little less THC and little more CBD than the photoperiod original gives this dreamy auto a more balanced cerebral high, accompanied by a stoney physical effect.
Indoors or outdoors in a hot, southern climate, Tangerine Dream Auto can be a real all-star performer for micro-growers and balcony growers alike. Her squat profile will peak in height at around 60-70cm. That being said, Tangerine Dream Auto is pretty branchy and can produce as much as 500g/m². Best of all, she won't keep you waiting for a grade A sweet citrus stash. Tangerine Dream Auto can be ready for harvest in just 70 days post-germination.
GLOOKIES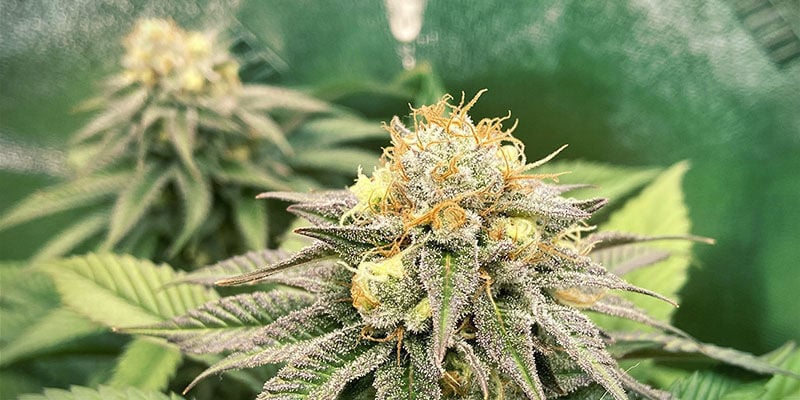 Glookies is a next-generation hybrid descended from Gorilla Glue and Original Thin Mint Girl Scout Cookies. Think of it as two superheros teaming up to create an unstoppable force. Glookies is indica-dominant with a nutty, key lime aroma infusion. Its signature weapons? First, a super stoney effect to relax and shield you from the world. Second, a blast of motivational energy to propel you through the day.
Glookies produces bushy plants with notable side-branching and giant buds throughout. It's got an impressive indoor yield of 800g/m², with a whopping 2–3kg/plant possible outdoors. With a heroic lineage and 25% THC, Glookies is a phenomenon you don't want to miss.
PURPLE PUNCH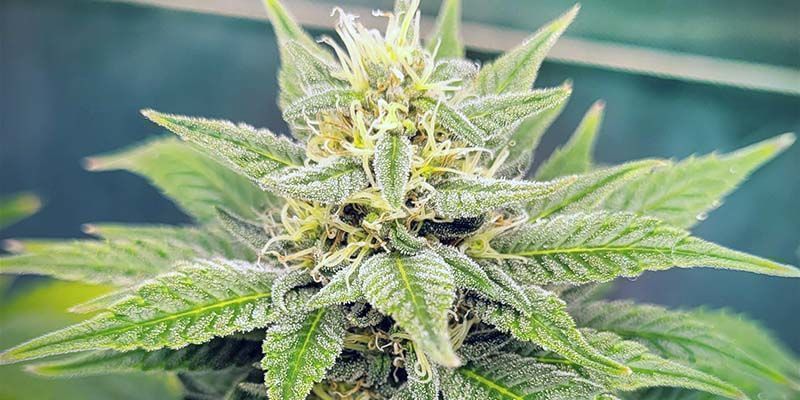 This US West Coast strain is flat-out beautiful to behold. Purple Punch is gracefully bred from Larry OG and Granddaddy Purple. It grows into a multi-coloured, trichome-laden cannabis temple. This hybrid is just short of pure indica, wrapping you in a sedating embrace. Notes of caramelised fruit and glazed baked goods waft over you as you sink into pure relaxation.
Purple Punch boasts a lab-tested THC content of 25%. It's easy to grow and highly resistant to mould, cold, and other hostile factors. This plant will flower over 50–60 days and produce up to 2kg per specimen outdoors. Despite its chilled-out vibes, Purple Punch is a genetic powerhouse. It works overtime to give you a solid yield with minimal effort.
BLUEBERRY OG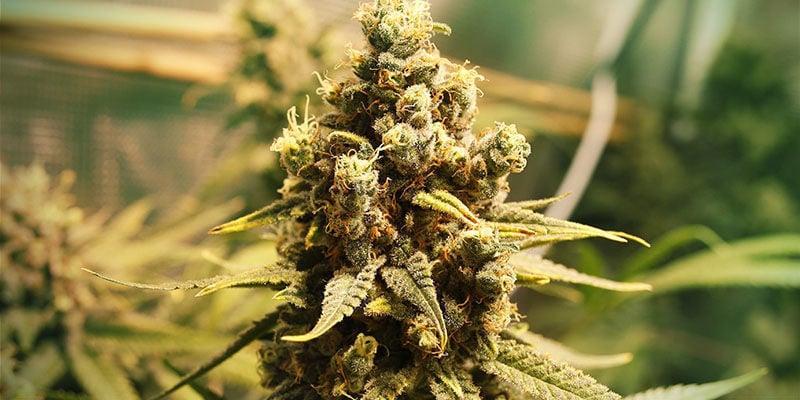 When two cannabis titans collide, the resulting hybrid is a dank demigod. Blueberry OG was created by combining the red-hot fire OG Kush and the ice-cool Blueberry. This weed will hit you with a relaxing body stone, then take your imagination for a ride with a trippy, cerebral high.
Musky Kush and Pine aromas will be in the air with Blueberry OG in the grow-op. Indoors, or outdoors in warmer climates, Blueberry OG will grow bushy and reach about 1m in height. Her vigorous growth and prolific branching ensure a bumper harvest.
For maximum yield, both the ScrOG and SOG methods are recommended for this flexible strain. 8 weeks of bloom indoors and Blueberry OG will be ready for harvest. Rock-hard 20%+ buds with a full-bodied Kush and subtle citrus taste can be yours if you can treat Blueberry OG with basic grower TLC.
COOKIES KUSH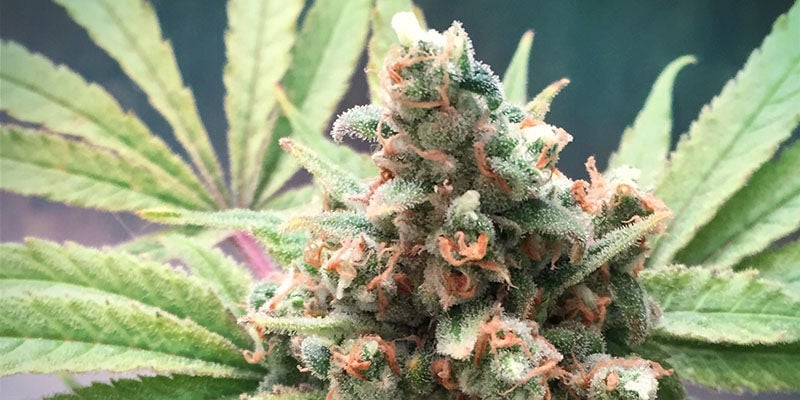 If you want a cannabis garden full of ice queens cloaked in shimmering resin, you need to crop Cookies Kush. This extraordinary crossing of two West Coast legends, OG Kush and Girl Scout Cookies, is the dessert cannabis of every stoner's dreams. Take it as a given that you will be deliciously couch-locked whether you are a newbie or veteran toker.
Cookies Kush is top-shelf Kush, but it doesn't require any special attention or grower finesse. 8-9 weeks of flowering and compact 1m or shorter plants will be ready for the chop. Indoors, or outdoors in warmer climates, Cookies Kush will reward you with a scale-tipping harvest. That is, if you can cover the basics. Biscuit aroma, mint chocolate flavour, and 20%+ THC make these tight, sticky nugs too good to resist.
History of Barney's Farm
The origin of Barney's Farm can be traced back to the early 80's where a small group of breeders where holed up in the rocky heights of the Himalayas, experimenting with, breeding and cross breeding various strains of marijuana. Derry, one of the breeders, and founder and owner of Barney's seeds, collected these strains from his previous travels across Asia and the Middle East, including places such as Afghanistan, Pakistan, India, Thailand, Vietnam, Nepal and Tibet. With these samples in hand, the group spent 3 years up in the Himalayas, choosing their most THC laden creations and refining them into some of the strains that make Barney's Farm so popular today.
With complete strains in hand, Derry returned to Amsterdam where he became the owner of Barney's Farm coffee shop. The superior genetics he and his team had bred in the Himalayas quickly boosted Barney's Farm coffee shop above the rest, and set in motion an unstoppable force that still holds a great deal of momentum to this day.