Tangerine Dream: Cannabis Strain Review & Information
2 min
Tangerine Dream is a very potent indica-dominant hybrid that delivers a powerful high both with indica and sativa qualities.
Tangerine Dream from the breeders at Barney's Farm in Amsterdam has rightfully earned legendary status among those who will only settle for the best cannabis seeds.The indica hybrid's staggering high THC content makes it one of the most potent cannabis strains and a favourite among cannabis users.
CHARACTERISTICS OF TANGERINE DREAM
The winner of the 2010 High Times Cannabis Cup shines with many qualities, with its enormous potency being just one of them. Let's take a look at some of Tangerine Dream's most defining qualities.
| | |
| --- | --- |
| Genetics | 70% Indica / 30% Sativa |
| Parents | G13, Afghani, Neville's A5 Haze |
| THC | 25% |
| CBD | 1.8% |
| Flavours | Spicy, Citrus, Sweet, Fruity |
| Effects | Happy, Uplifting, Euphoric, Relaxing |
Tangerine Dream is a 70% indica hybrid bred from G13, Afghani and Neville's A5 Haze. Measuring on average 25% of THC and containing minor levels of CBD, it produces a fast-hitting high that is cheerful and relaxing. Complex layers of flavours add to a great experience. On top of that, it is relatively easy to grow and keeps the wait for harvest reasonably short.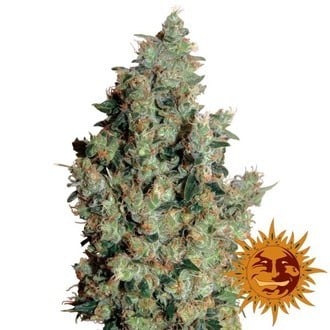 View
HOW TO GROW TANGERINE DREAM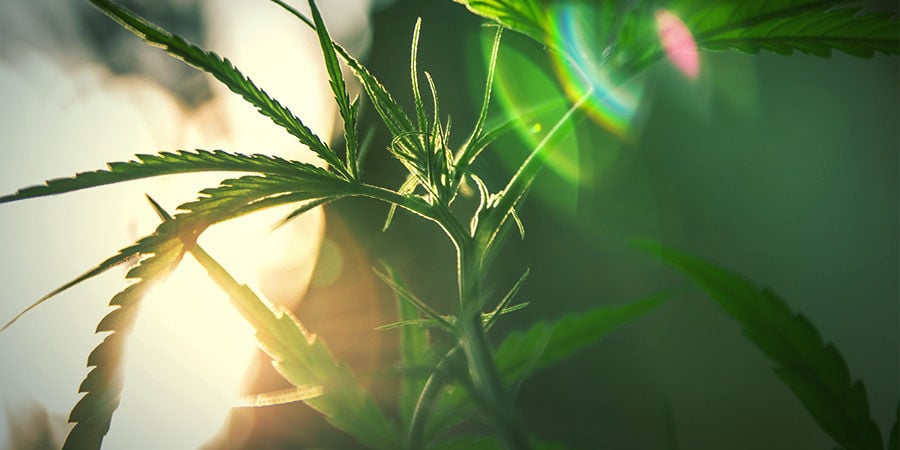 If you're thinking about growing Tangerine Dream, here are the strain's most-noteworthy growing characteristics:
| | |
| --- | --- |
| Grow Difficulty | Intermediate |
| Best suitable to grow | Indoor / Outdoor |
| Climate | Temperate, Mediterranean |
| Variety | Feminized |
| Height Indoor | 100–120cm |
| Height Outdoor | 100–120cm |
| Flowering Time | 10–11 Weeks |
| Harvest period (outdoor) | End of October |
| Yield Indoor | 650g/m² |
| Yield Outdoor | Medium |
Tangerine Dream a moderately difficult strain to grow that adapts well to all kinds of environments and growing techniques. Regardless whether it is grown indoors or outdoors, it will rarely exceed a height of 100cm. This is an advantage for outdoor growers who want to keep things under the radar, as the plant can easily be hidden, so as to not draw unwanted attention.
With its compact size, Tangerine Dream is also very suitable for indoor cultivation. It does well when grown in soil and thrives when grown hydroponically. It is providing particularly good results when grown in a Sea of Green (SOG). During the vegetative phase, the plant may require heavy pruning to ensure optimal light exposure and to prevent mould. The strain has good natural resistances to diseases.
Tangerine Dream can benefit from providing it with quality nutrients during growth and later during flowering. Macronutrients such as liquid silica help strengthen its resistances, promote strong and healthy plants and help ward off pathogens such as fungus and mildew.
For outdoor cultivation, Tangerine Dream prefers a warm and dry climate with ample of sunlight where it can yield about 450g/m². Grown indoors, in an optimal setup such as in a SOG, growers can see slightly higher yields of up to 650g/m². Its flowering time takes a still reasonable 10–11 weeks.
TANGERINE DREAM: FLAVOUR AND EFFECTS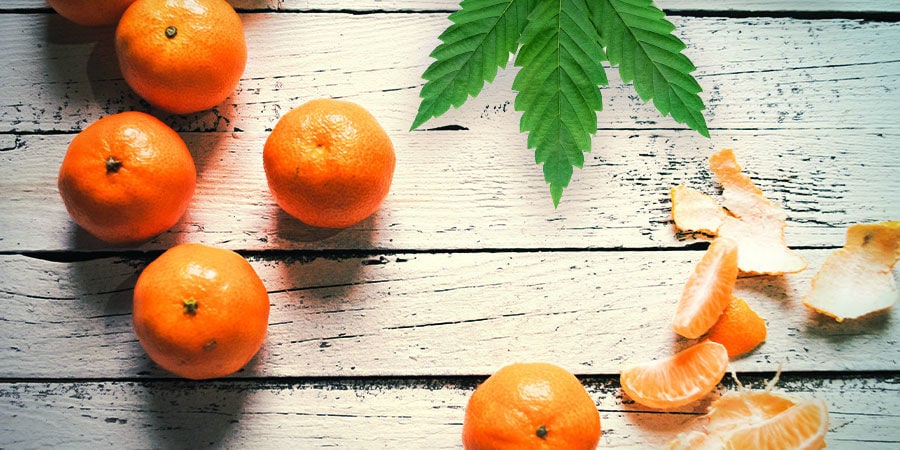 When used Tangerine Dream combines the effects of both indica and sativa cannabis. The sativa qualities of the plant will instantly produce a powerful cerebral psychedelic buzz that is uplifting and euphoric, providing the consumer with focus and mental clarity. The indica side of the strain shows in a deeply relaxing, couch-locking body stone.
Tangerine Dream features a complex aroma profile that blends spicy and citrus scents with fruity smells. Upon inhaling its intense smoke, tangy flavours of lemon and orange are noticeable, which blend with fruity apple flavours and spicy tones.
FINAL VERDICT
Tangerine Dream is a great choice for recreational users who prefer potent cannabis. However, given that it's one of the most-potent strains available and has a pronounced psychoactive effect, Tangerine Dream is better suited for experienced users.