Top 6 Best Vape Herb Recipes

4 min
Ever feel lethargic and want something to help get you out of bed? Or even a more natural way to combat the common cold? Vaping a carefully put together mix of select dry herbs could be the natural way to tackle these problems.
Vaporizing, whilst rising in popularity due to the perfect partnership it presents with cannabis, is not just a one-trick pony. Being able to vaporize any herb is achievable with a little research and know how. Just like cannabis and the ability for different strains to achieve different effects, the variety of herbs you use can also have a vast array of physically and mentally beneficial outcomes.
Just the act of vaporizing brings with it its own perks over the conventional smoking of herbs. Heating dry herbs to their recommended vaping temperature will prevent them from burning, releasing carcinogens, which you may inhale. Achieving just the right temperature for your eclectic mix of herbs will release all the flavours and active ingredients without any harmful smoke or toxins. Turns out that vaporizer you just bought has a lot more to offer.
Just like cooking, putting together the right dry herb mix requires different ingredients in the right ratios. Too much of one ingredient may overpower the mix, making it unpleasant to smell or uncomfortable to enjoy. Luckily, for those trying dry herb vape for the first time, there is a simple ratio to follow. Mixing the herbs in the following order will generally give a universally enjoyable experience.
GETTING THE RIGHT RATIO OF DRY HERBS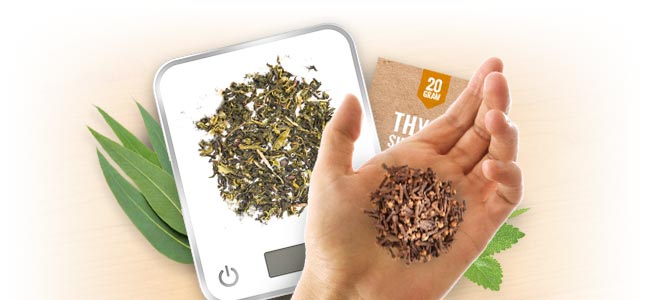 If you are worried about the different temperatures, that herbs should be vaped at, as yes, unfortunately, they all have different temperature ranges. Or you are not sure how to get started with mixing your dry herbs, never fear. We have six of the best recommendations for you, each with their own unique properties and guidance on mix ratios and vaping temperatures. Once the basics of some predetermined recipes are mastered, we will cover going solo; making your own mixes according to your own personal preference.
Base: The lynchpin of your creation. Ideally your base is a herb that has a body and vaporises well. It will also be the largest quantity of the entire mix.
Modifier: Between 2–4 herbs make a good quantity when adding modifiers. Their purpose will build upon your base, adding or enhancing the flavour.
Flavour/twist: The lowest quantity of the mix. This can be considered your wildcard. You want to use a small quantity of a strong smelling herb. This is often where the mix can become overpowered, so less is more. Your choice of herb will give your recipe its final unique flavour.
Generally, the following ratio should be adhered too, thus ensuring the right balance of herbs. "Base:modifier:flavour/twist" in a ratio of "3:2:1". Mixing them well before adding to your vaporizer is highly recommended, as well as removing any stems. You wouldn't vaporize cannabis with stems in and these dry herbs are no exception.
ZAMNESIA'S FAVORITE VAPE HERB RECIPES
The following recipes cover a multitude of mind and body-boosting benefits. Try them all, or go ahead and create your own tantalizing mix.
KICKSTART BLEND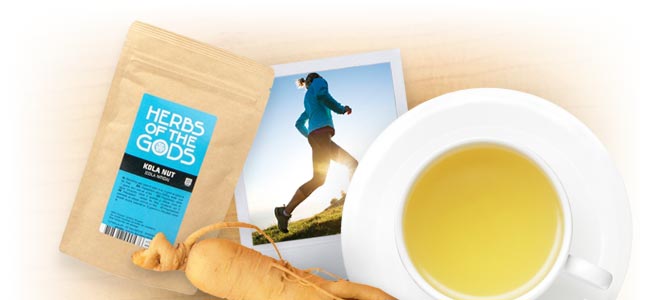 Ingredients:
Ideal for:
Vitality
Stamina
Focus
Endurance
Perfect for getting you up and away first thing in the morning. Green tea provides a buzz and kick-starts your metabolism, whilst the ginseng is known for its depression and fatigue-beating properties. Lastly, both the kola nut and maca root will give you long-lasting endurance to keep you going throughout the day.
Recommended vaping temperature: 170–190°C / 347–385°F
ULTIMATE CHILL BLEND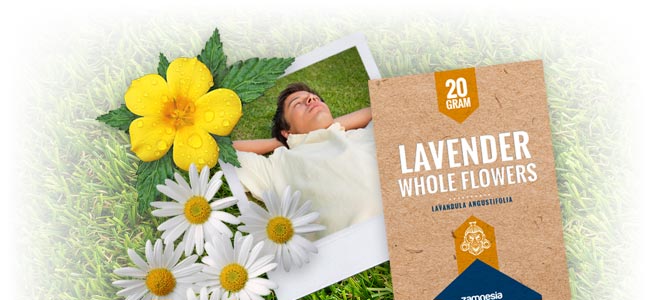 Ingredients:
Ideal for:
Many users give credit to damiana for being an aphrodisiac and whilst it can be bitter in taste, the chamomile and lavender help to offset this attribute. Both chamomile and lavender are known to help manage anxiety and insomnia, so if you are struggling to sleep and want to make better use of your time, this is the herb mix for you and your partner.
Recommended vaping temperature: 175–190°C / 347–374°F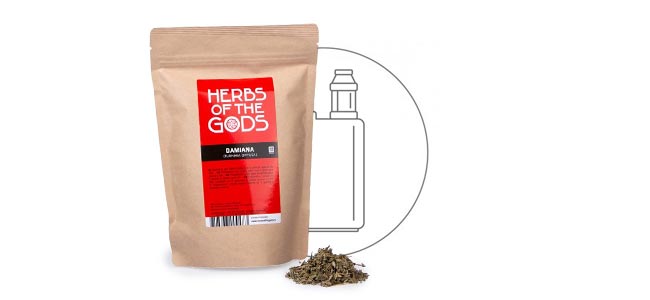 TANTRIC BLEND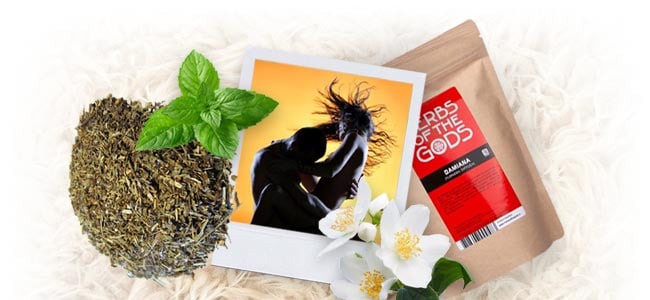 Ingredients:
Ideal for:
Relaxation
Sexual Energy
Antidepressant
Soothing
Unfortunately, despite the title of this blend it is not guaranteed to make you a tantric expert, nor do we accept any responsibility for any related injuries. What it will encourage though, as already alluded to, is a potential increase in libido, driven largely by the damiana. Also driving this increase in sexual energy is the peppermint, prohibited in Greek times for lowering levels of focus in soldiers, instead diverting their attention to more sensual activities. The orange blossom and the jasmine blossom cap this blend off by providing a soothing and calming influence.
Recommended vaping temperature: 180–195°C / 356–381°F
REMEDY BLEND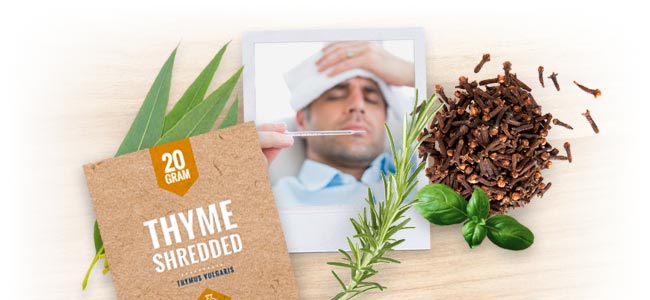 Ingredients:
Ideal for:
Immune System Booster
Antiviral
Anti-inflammatory
Soothing
Featuring the largest collection of dry herbs, this recipe is all about battling cold and flu-like symptoms, whilst bolstering your natural immune system. Rosemary provides antioxidants, whilst the peppermint will help clear congestion. The remaining modifiers and the clove provide some much-needed aid to the digestive system, giving you a well-rounded arsenal in your fight against illness.
Recommended vaping temperature: 130–155°C / 280–315°F
BEDTIME BLEND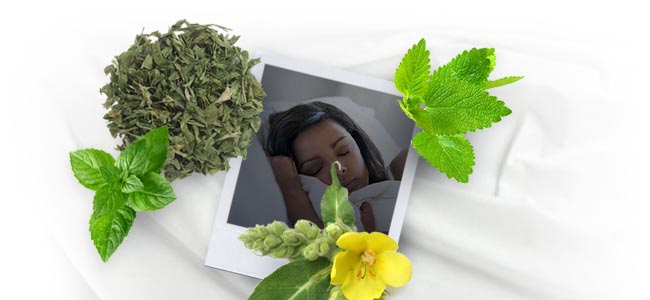 Ingredients:
Ideal for:
Relaxation
Migraines
Insomnia
Anxiety
Bring calm and serenity to your bedtime routine. Mullein clears the system, aiding restful breathing. The lemon balm and raspberry leaf combo work together to smooth out any harshness from the mullein and steady your body into a relaxing state. Mint is the final ingredient to provide a pleasing flavour and aroma.
Recommended vaping temperature:175–190°C / 347–374°F
LUCID DREAM BLEND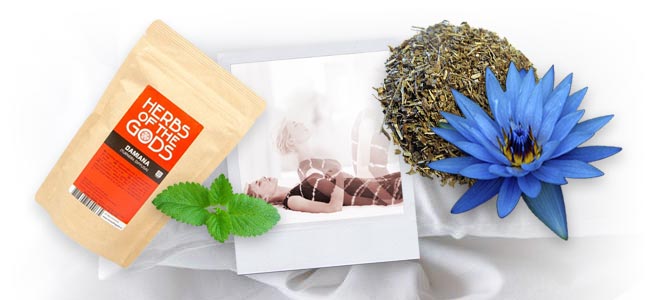 Ingredients:
Ideal for:
Aiding sleep
Relaxation
Soothing
Sedative
The maverick of the group, lucid dream provides a legal opportunity (for the most part) to experience vivid and vision-like dreams. However, Calea zacatechichi is banned in Poland since 2009 amid fears it caused hallucinations in some users. Damiana gets the blood pumping to drive those adventurous dreams, whilst the blue lotus and mint help steady you into a peaceful slumber.
Recommended vaping temperature: 180–194°C / 356–381°F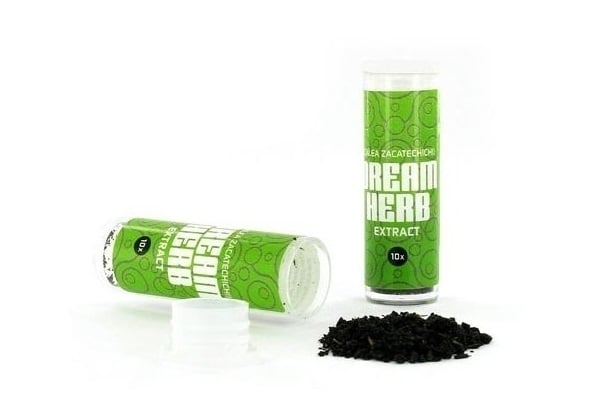 HOW TO MAKE YOUR OWN VAPE HERB BLEND?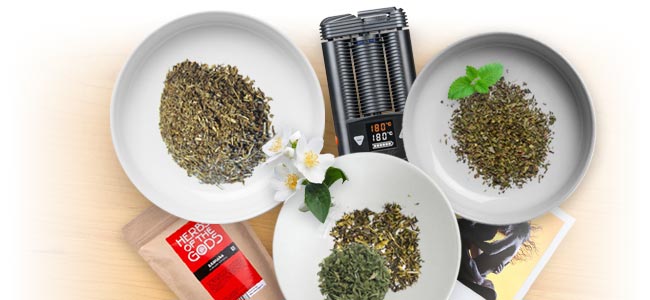 Creating your own recipes with some of the herbs you have taken a liking too could not be simpler. Furthermore, we thoroughly encourage experimentation with different modifiers and flavour/twist herbs, to find out what works for you.
Just remember to stick to the ratio detailed above. The easiest way to prepare your mixes is by using three–four large bowls. Divided into base, modifier and flavour/ twist, you can prepare them by hand before adding to your vape chamber.
If we take "Tantric Blend" as an example; damiana, the base herb would be mixed in bowl number one for a total of 3 handfuls. The orange blossom and jasmine blossom would be mixed in your second bowl together, then 2 handfuls added to bowl number one with your damina. Finally, between 1–1½ handfuls of peppermint leaf can be added. The amount is down to personal taste and how strong you want the peppermint flavour to be. Combine together, mixing thoroughly before adding to your vaporizer.
Written by: Luke
Luke is a part-time writer and full-time visionary. An anonymous psychonaut blending into society with his suit and tie, he works to bring evidence-based rationality to the masses.

Find out about our writers
---