Top 5 Indica Strains of 2016
Published :
May 2nd, 2016
Categories :
Blog
•
Cannabis
•
Strain Reviews
•
Top lists
Last edited :
November 8th, 2017

Every year, the seed banks of the world unleash a new wave top top-class genetics. We take a look at some of our favourites and see which five every indica lover should try out in 2016.
2016 brings a new growing season, which for the for cannabis enthusiasts, brings all kinds of exciting possibilities! There are quite literally thousands of different strains to choose from when it comes to deciding what to grow, all offering varying potencies, effects, and growing traits. In order to kick thinks off with a bang, we have put together a list of our top 5 indicas for 2016. No matter whether you grow in or outdoors, these strains will set you up with a harvest to be proud of.
THE FINER POINTS OF INDICA STRAINS
Indica cannabis strains are stereotypically characterised by their short, squat stature, fast flowering times, and for inducing a stoned effect. In addition to this, they also tend to be hardy and resilient – dealing with cooler climates and shorter summers much better than their sativa cousins. This resilience is largely thanks to the arid and subtropical conditions landrace indica strains are found growing in, especially in mountainous regions where temperatures can fluctuate.
The combination of resilience, short stature and fast flowering times make indica strains well suited to both indoor and outdoor growth. Indicas are also seen as a good starting point for both novice smokers and growers, as they tend to be fairly easy to grow, with the stoned effects being more manageable than the cerebral nature of a sativa.
As a side note, indica cannabis strains tend to produce a lot of resin, making them ideal for those wanting to make some hash!
OUR TOP 5 INDICA STRAINS OF 2016
5. Cookies Kush (Barney's Farm)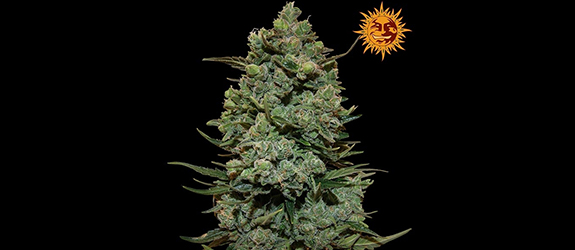 Cookies Kush by Barney's Farm established itself as one of the all-time greats back in 2014 when it won the High Times Cannabis Cup. Since then, it has gone from strength to strength, spreading amongst the cannabis community and further bolstering its reputation.
Coming in a feminized variety, she combines the power of OG Kush and Girl Scout Cookies into a tasty and unforgettably potent treat. Expect and deep and cushioning stone as she massages the body and mind into absolute relaxation – all accompanied by a pungent and dank aroma, overlaid with a mint chocolate note.
As a grower, Cookies Kush displays healthy vigour, reaching up to 1m in height and keeping her stature compact. Don't let the small size fool you, though; she is a capable producer, quickly becoming laden with bud. In fact, under optimal conditions, she can produce up to 600g/m² after 50-60 days of flowering. Outdoors, Cookies Kush needs a warm climate, becoming ready for harvest in September.
Cookies Kush cannabis seeds are available from the Barney's Farm section of Zamnesia.

4. Super Skunk (Sensi Seeds)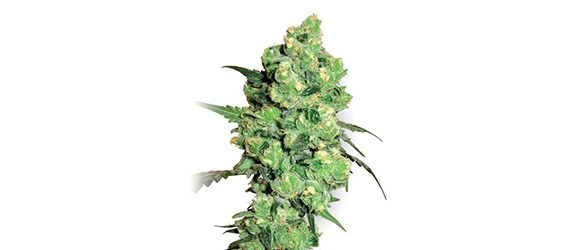 Although not new to the market, Super Skunk is a classic strain of cannabis still going strong even in 2016. She combines classic flavour and potent indica goodness into a staple for many connoisseurs. She may have a good 20 years under her belt, but her genetics have stood the test of time, still competing with modern varieties – a testament to Super Skunk's quality.
A crossing of Skunk #1 and a resin powerhouse Afghani strain, Super Skunk is a top-shelf producer ideal for anyone wanting an old-school strain with some hash producing potential. She creates a very pungent, skunky aroma, following through in the smoke with a knock-out high. Expect strong relaxation, which can easily become a couch lock.
Super Skunk has a lightning quick flowering time of just 45-50 days indoors, becoming ready for harvest in September outdoors. She combines it with high resilience and easy to manage growth. In fact, she requires so little maintenance that even the greenest novice should be able to get decent results from her. Under an experienced hand, she will thrive – capable of producing some extremely impressive amounts of marijuana.
Super Skunk cannabis seeds are available from the Sensi Seeds section of Zamnesia.

3. Royal Cookies (Royal Queen Seeds)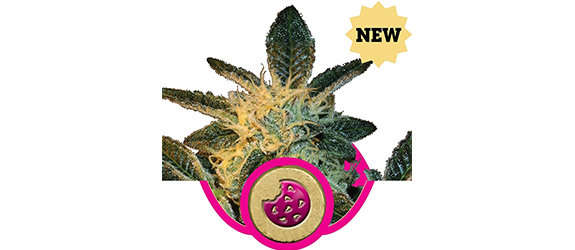 Another Cookies strain to feature in our best indicas for this year, Royal Cookies is an all-new variety from the breeders at Royal Queen Seeds. Combining some of the finest genetics from the US West Coast, Royal Cookies is a mix of two legendary Cookies Forum specimens – taking their genetics to another level of quality.
Royal Cookies maintains the sweet yet earthy flavour of her namesake, inducing immediate euphoria followed by a slow and sinking relaxation. It is a great combination that makes for excellent end of day smoking. Beware though, Royal Cookies has a very potent content that can easily overwhelm novices.
When it comes to looking after Royal Cookies, things are pretty straightforward. She is not a complicated strain, nor a particularly demanding one - yet she has a lot of potential when subjected to more advanced growing techniques. Indoors, she can grow up to 1.1m high, flower in 56-63 days, and produce up to 525g/m² of bud. Outdoors, things are a little different; Royal Cookies can reach up to 1.8m in height, is ready for harvest around the middle of October, and can yield up to 500g/plant in ideal conditions.
Royal Cookies cannabis seeds are available from Royal Queen Seeds.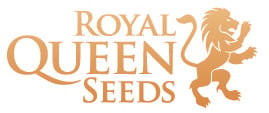 2. Hollands Hope (Dutch Passion)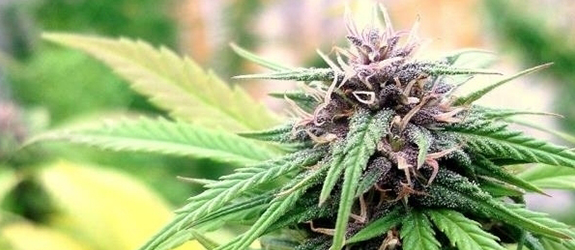 The aptly named Hollands Hope is Dutch Passion's answer to outdoor growing in the colder regions of the EU - such as the UK, Germany, and of course, The Netherlands. Dating all the way back to the 80's, she is a strain that has continued to impress with her hardy genetics and relaxing high.
In terms of flavour, Hollands Hope stays true to the indica name, produce a dank, earthy taste and aroma. The high this feminized beauty produces is 100% indica focused, melting the body and easing you into a laid back bliss. She has a 15% THC content, making her much more manageable to use while still offering a decent potency.
Despite being 100% indica, Hollands hope can actually grow quite tall, reaching up to 2m outdoors, or 1m indoors. She produces a great abundance of densely packed bud – yielding up to 1KG when grown with a skilful hand in the right conditions. Also, as she is well suited to outdoor growth in some of the cooler regions of Europe, she is highly mould resistant, and able to deal with low temperatures (but not frost!).
Hollands Hope cannabis seeds are available from the Dutch Passion section of Zamnesia.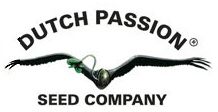 1. Purple Afghan Kush (Dinafem)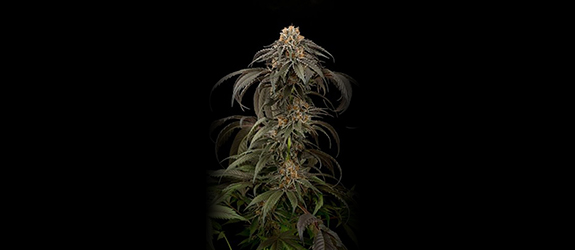 A new 2016 addition to the Dinafem line up, Purple Afghan Kush takes some very legendary old school genetics and combines them into an all-new Titan. With its striking appearance, fruity flavour, potent content, and easy growth, it has already become a connoisseur first-choice.
Combining the world-class genetics of Purple Kush – a High Times favourite – with the power of a Pre '98 Bubba Kush, Purple Afghan Kush offers the indica lover a lot to get excited about. She creates a fresh, pineapple flavour mixed with classic earthy undertones; this follows through into a pleasant, yet undeniably powerful high, imparting a deep and relaxing state of calm. It is perfect for after a particularly hard or stressful day, when you want to kick back and unwind.
Purple Afghan Kush is a fast grower, only taking 60 days of flowering to produce up to 500g/m² indoors. This vigorous growth is accompanied by a relative ease, with her only requiring minimal maintenance to produce results. Of course, if given all the love, care, and attention possible, her potential increases exponentially. Outdoors, Purple Afghan Kush becomes ready for harvest by the end of September, producing up to 800g/plant.
Purple Afghan Kush cannabis seeds are available from Dinafem.

 
 
 
 
 
 
 

Written by: Josh
Writer, psychonaut and cannabis aficionado, Josh is Zamnesia's in-house expert. He spends his days nestled out in the countryside, delving into the hidden depths of all things psychoactive in nature.

 

 
 
 
 
Find out about our writers