Blog

4 min
Top 5 Indica Strains For 2023
4 min
It's 2023, which means it's time to present the best indica strains for this beautiful year. Relaxing and meditative vibes await.
With so many indica strains available, it can be tricky sifting through all the options. However, we're here to help. We've done all the hard work already, selecting five of the best indica strains on the market today. Each variety features something unique, but all are set to provide bountiful yields, mesmerising effects, and dynamic flavours. Sound too good to be true? Read on to see for yourself!
Getting to know Indica strains
Indica cannabis strains are stereotypically characterised by their short, squat stature, fast flowering times, and for inducing a stoned effect. In addition to this, they also tend to be hardy and resilient – dealing with cooler climates and shorter summers much better than their sativa cousins. This resilience is largely thanks to the arid and subtropical conditions landrace indica strains are found growing in, especially in mountainous regions where temperatures can fluctuate.
The combination of resilience, short stature and fast flowering times makes indica strains well suited to both indoor and outdoor growth. Indicas are also seen as a good starting point for both novice smokers and growers, as they tend to be fairly easy to grow, with the stoned effects being more manageable than the cerebral nature of a sativa.
As a side note, indica cannabis strains tend to produce a lot of resin, making them ideal for those wanting to make some hash!
Top 5 Indica strains of 2023
FROSTED GUAVA AUTOMATIC (ZAMNESIA SEEDS)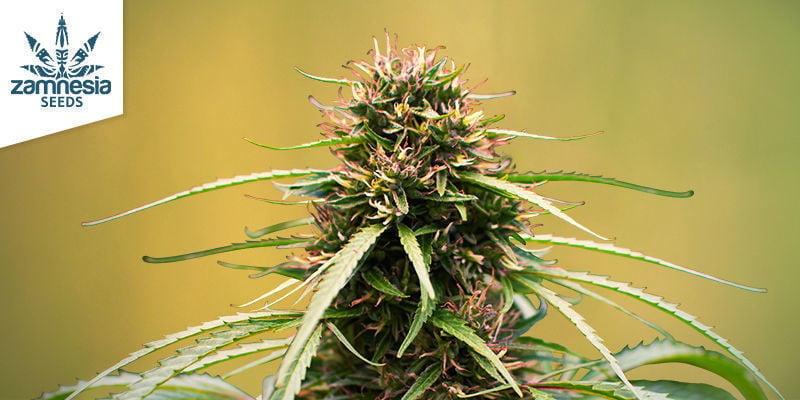 Frosted Guava Automatic is an ambitious indica cultivar that really delivers on its promises of great flavours and effects. The lovechild of Guava and Frosted Skywalker, this is one strain you won't want to put down in a hurry. But with 25% THC, tread lightly! Still, her happy high will bring a smile to your face and comfort to your body. Whether smoked or vaped, expect aromas and flavours of tropical fruitiness, showcasing notes of rich guava, mango, and melon, alongside a hint of fuel.
Moving on to her yield, Frosted Guava Automatic is able to produce 500–550g/m² indoors and around 60–100g/plant outdoors. Taking just 75 days from germination, this strain doesn't hang around long! When grown in the best possible conditions, Frosted Guava Automatic is a true showstopper of a strain that is bound to impress.
NORTHERN LIGHT (ROYAL QUEEN SEEDS)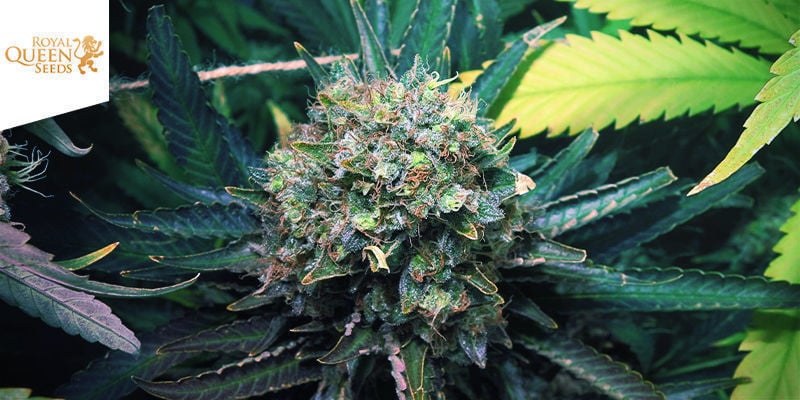 You can't, you absolutely can't exclude Northern Light from this list. Developed by the award-winning seedbank Royal Queen Seeds, Northern Light has become a staple of the contemporary seed market. This 100% indica induces really smooth sensations—perfect for a relaxing vacation. Northern Light is a bright light indeed, illuminating optimism in one's consciousness. This soothing variety draws its genetics from a mix of strains from Afghanistan and Thailand. With its 18% THC level, Northern Light supports a potent yet ultra-enjoyable high.
With a short flowering phase of 7–8 weeks, Northern Light is a great choice for colder climates. Indoors, Northern Light maintains a short stature of 100–160cm and develops 500–550g/m² of buds. Outdoors, one can expect plants to become significantly taller, up to 200–300cm, and deliver 575–625g/plant. This exceptional plant will be ready to chop at the end of September. Northern Light is highly recommended for those who have never grown a photoperiod indica before.
ELEVEN ROSES (DELICIOUS SEEDS)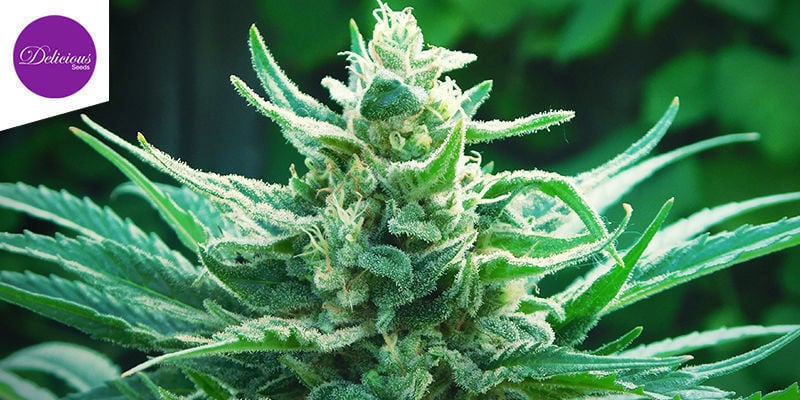 Let's include a rare and unique indica to light up in 2023. Eleven Roses is an indica-dominant masterpiece created by the aptly named Delicious Seeds. It was developed over several years under the project name "Project-11". The aim of the project was to improve upon the qualities of their Sugar Black Rose, which was achieved by introducing an Appalachian Kush into the mix. Blending fruity and earthy scents into an organoleptic concoction, Eleven Roses is an indica delicacy. Whenever in doubt over which indica to choose, keep Eleven Roses in mind.
Indoor growers operating under ideal conditions shall receive 600g/m² in yield, whilst outdoors, this plant can develop up to 2000g! Yes, Eleven Roses yields like eleven cannabis plants. It's no wonder that this exceptional variety has won several cannabis cups, including 1st prize at Lanzarote 2017. The flowering phase of this cultivar lasts for 55–60 days. Outdoors, the plants should be ready in September. Eleven Roses develops amazing colours on the buds and leaves—red, purple, brown, orange, green, yellow, you name it.
BLUEBERRY CHEESE (BARNEY'S FARM)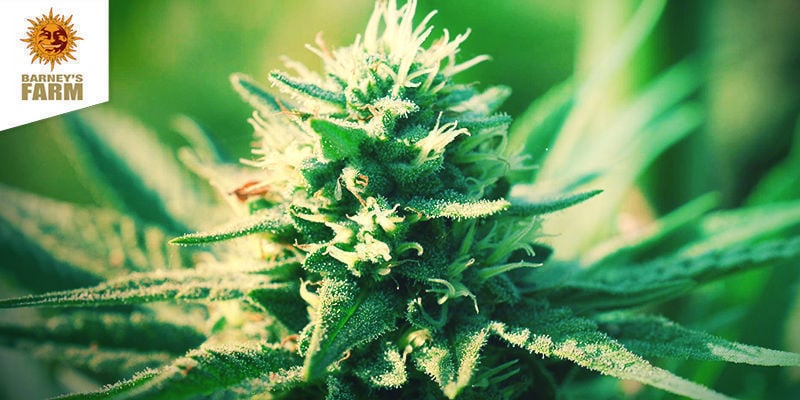 Blueberry is one of the few strains dominating the top tier of the Indica Hall of Fame. After Barney's Farm hybridised the classic Blueberry with the legendary Big Buddha Cheese, the outlandish Blueberry Cheese arose to claim the throne. This variety is a 100% indica cultivar, inducing calming and narcotic effects desired by purist indica aficionados. This variety produces up to 20% THC and 1.3% CBD. Blueberry Cheese is famous for its intense flavours and aromas, tantalising the senses with berry and cheesy fragrances.
Any grower looking for a short, fast-flowering, 100% pure indica came to the right spot. After flowering for 50–60 days, these buds will signal to the grower that it's time for harvest with brown and orange pistils and milky trichomes. Growers can expect yields to reach around 400–500g/m², which is plenty. This variety is recommended for SOG and ScrOG setups due to its bushy growth pattern. Blueberry Cheese plants reach harvest around the end of September, after which their delicious flavours and effects can be enjoyed.
INDICA CREAM (KANNABIA)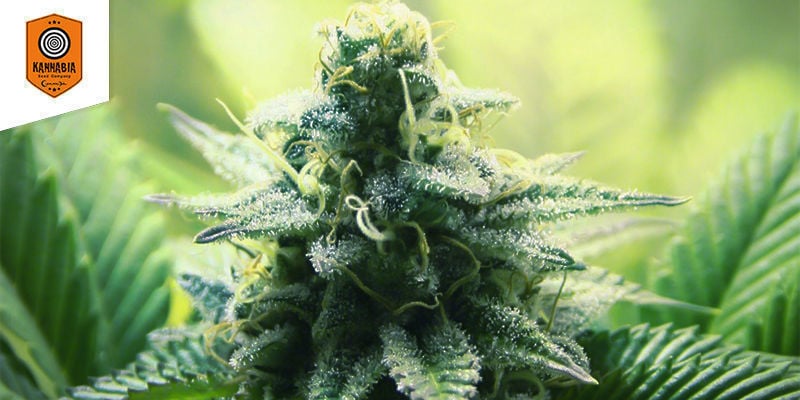 After mixing Afghan, Black Domina, and Maple Leaf, the delicious Indica Cream harnessed the indica prowess of its parents. This amazing hybrid is a 100% indica strain, optimal for the Netflix-n-chill experience. With up to 20% THC, Indica Cream induces potent and silky-smooth highs. It's definitely a great strain of choice for anyone seeking a relaxing psychotropic experience. For cannabis enthusiasts who want to experience cosmic wonders, but are too lazy to become astronauts, Indica Cream provides the solution.
The strain has a very short flowering time of 50–55 days—perfect for eager growers who can't wait until their Indica Cream buds are fully ripe. Indoor growers can expect 500g/m² of buds, while outdoor growers shall be blessed with approximately 600g/plant. It's a relatively tall indica that can reach 200cm in stature when grown outdoors. Indica Cream plants should be harvested in mid-September when the creamy layer of trichomes has fully developed.
Indica Cream (Kannabia) feminized
Parents: Afghan x Black Domina x Maple Leaf
Genetics: 100% Indica
Flowering Time: 7-8 weeks
THC: 15%
CBD: 0-1%
Flowering Type: Photoperiod
Final toughts
There you have it! The 5 most alluring indicas you can get your hands on this year. If you enjoy the couch-lock effect that only the finest Cannabis indica can deliver, you won't be disappointed. Whether you enjoy indica for recreation or relief, these are the elite strains you need to shortlist. The only question is, how soon can you get them in your grow-op?