Blog

5 min
Top 10 Cannabis Strains To Party With
5 min
Sativas have a reputation for boosting energy and lifting mood. They can also be the perfect cannabis companion for intimate gatherings and other fun times. Check out our list of the top ten best party strains. Have you tried all of them yet?
Yes, cannabis is a wonder drug. It can help patients in ways no other medicine can, but it is also a great party drug. It can lower inhibitions, allow you to communicate in new ways, and overall, just helps to chill the scene.
The stereotype of stoners couch surfing and scarfing down chips is also a bit silly. Sure, you and your best mate can Gorilla Glue yourselves to Netflix over a carb fest. But other strains will not induce the same effect. Energising sativas in particular are the perfect addition to a group hike through the autumn leaf change. Or a fun cooking party. Or a night of laughs, jokes, and camaraderie out on the town.
These sativas can also boost your dancing power through the night. Or act as the perfect chill companion around a group campfire. Stargazing with one of the more "creative" sativas is an experience worth having, if not repeating.
The science behind strains reveals why sativas tend to be better for parties. Sativa-dominant strains usually contain less THC and more THCV than indica strains. THCV works in tandem with THC to mitigate its psychoactive effects. It also appears to boost memory. This may be why sativas, in general, have always had a reputation for being the "artsy" cannabis. Evidence suggests, however, that in addition to boosting memory, these strains can help you focus in real-time.
A great environment, chill people, and one of these strains is the perfect recipe for a great time, no matter what kind of partier you are. And while exploration is half the fun, here are our picks for the top party strains.
SUPER SILVER HAZE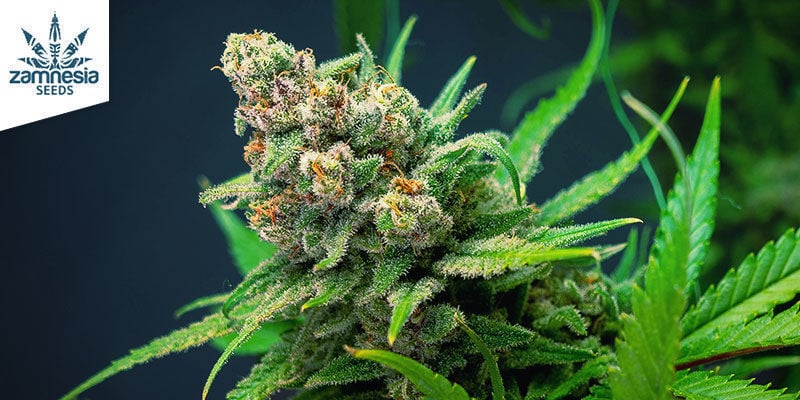 This famous strain covers all the bases. A sublime blend of Haze, Skunk and Northern Lights creates potent buds that flower fast. Flowering takes as few as 8 weeks and as many as 10. With an indoor yield of up to 550g/m², this strain really gets going outdoors. It's possible to reach yields of 550g/plant "en plein air" as well. Even newbie growers do well with this strain.
Regardless of where this little baby is grown, Super Silver Haze unleashes a powerful high. The aroma is a delicious mix of sweet and spicy. Its cerebral braininess offers an uplifting experience throughout.
CHRONIC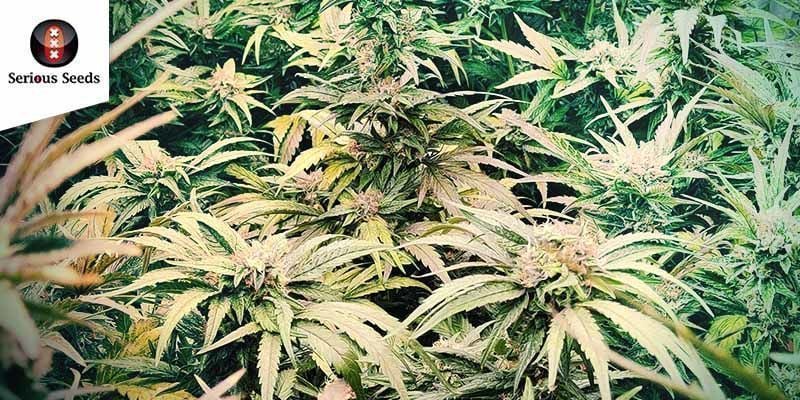 Chronic is a favourite among cultivators for a simple reason. This strain produces a serious yield. It also happens to offer mouth-watering flavours. This strain grows a central cola, rather than an abundance of side-branch flowers. As such, it is a perfect candidate for a structured, Screen of Green (ScrOG) grow space. The plant can yield up to an impressive 600g/m².
Flowering time is a fast 55-63 days. That said, to maintain the fabulous smell after harvesting, a two-week drying time is highly recommended. If you can wait that long. This strain has taken home multiple Cannabis Cup awards for a reason.
STRAWBERRY COUGH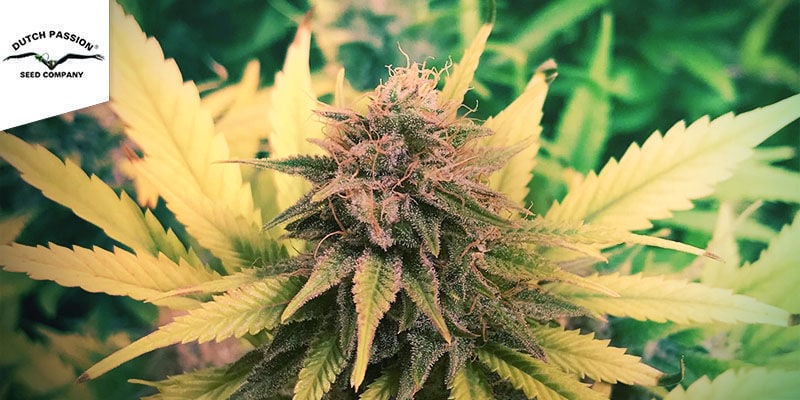 This strong sativa strain, with a 20% indica influence, has a North American heritage with a touch of Euro genes. It is a tall plant, making it good for both greenhouse and outdoor grows. Strawberry Cough does take more than 9 weeks to bloom. That said, this is not a particularly difficult or nutrient-demanding plant to grow. It also turns slightly purple in the process (which makes for a pretty bud too).
While not the highest-yielding strain on any favourites list, the quality is what connoisseurs go for. This is one enjoyable bud. Anxiety melts into pure euphoria. Its THC content is a satisfying 11-12%, and it boasts a delicious, fruity aroma. The high produces a serious and noted "smiley" effect. What is not to love?
GIRL SCOUT COOKIES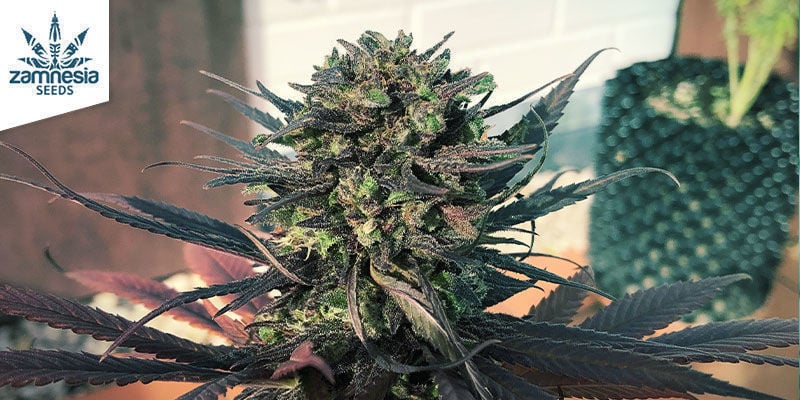 This Californian dream with a 22% THC content is taking Europe by storm at the moment. With a life cycle of 8-9 weeks, and yielding between 500-650g/m² indoors, this strain is guaranteed to get you baked. Girl Scout Cookies is the product of a ruderalis, sativa, and indica mix. This hybrid recipe is also perfect for growing at home. However, the plant grows tall and fast, making it a great greenhouse and outdoor strain too.
Girl Scout Cookies is also known as a high-creativity and energy strain. Listening to music and laughing are perfect companion activities for a bowl of this bud. And the taste? It is an enticing mixture of chocolate and mint with an earthy aroma.
CHOCO HAZE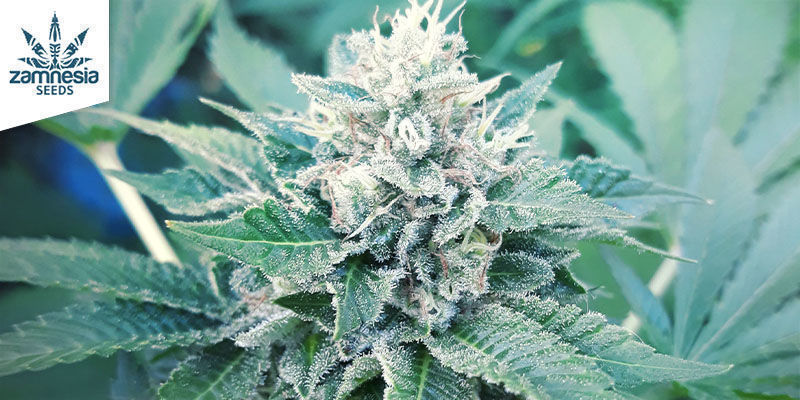 It's one thing getting a sweet tooth when you're high, but how about combining cannabis with chocolate? A connoisseur's delight, Choco Haze is the result of crossing Chocolate Thai with Cannalope Haze. It offers up a hazy citrus flavour and aroma with a persistent underlying chocolate taste running throughout. The combination is nothing short of breathtaking.
With an average THC content of around 19%, Choco Haze is a sativa-dominant strain that provides an uplifting, social high perfect for any party. Taking just 9–10 weeks to flower and offering up 550–600g/m² indoors, you'll be partying for a long time to come.
LAUGHING BUDDHA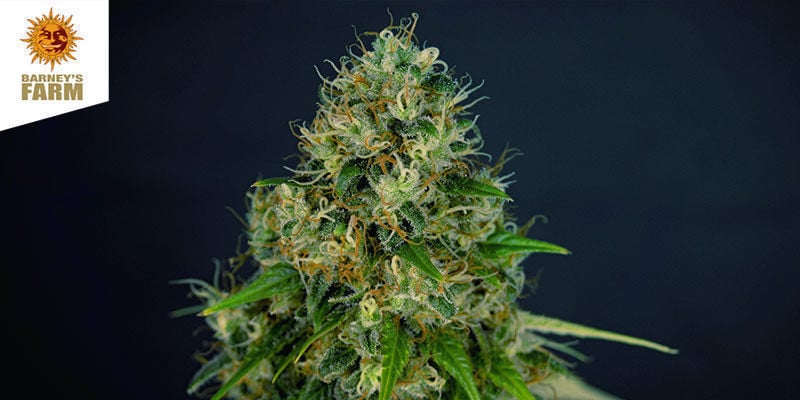 This cross between Thai and Jamaican sativas has created a strain that tends to produce a huge smile. And for several reasons. Thus the name, of course. But this is also a great party strain for friends and intimate gatherings.
Laughing Buddha is a tall plant, which is why it is best for outdoor or greenhouse grows. It does take a little more time than most strains to flower. Up to 11 or 12 weeks. That said, this baby produces plentiful nugs that are literally white with THC crystals. And the yield will not disappoint either. Indoors, it can yield up to 600g/m².
The taste is also something to smile about. An exotic, sweet fruit flavour rounds off the enjoyment.
VODKA LEMON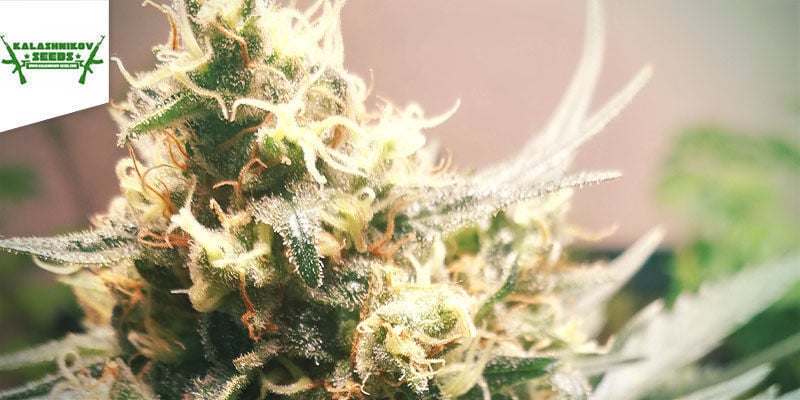 What's a party without vodka? Well, make that Vodka Lemon. This is a potent strain that is bound to be the centre of attention when you unleash it upon your party guests. The result of crossbreeding Afghanistan with Amnesia Molotov, this sativa-dominant strain offers a distinct lemon flavour and aroma that's ideal for a smoke anytime the mood strikes.
Taking just 9–10 weeks to bloom, she'll be ready to harvest in no time. And with results like 500–550g/m² for indoor plants and a whopping 1300g/plant outside, Vodka Lemon will be the last one to leave the party as she takes over. With 23% THC, her high is euphoric and begging to be enjoyed with a room full of friends.
AMNESIA HAZE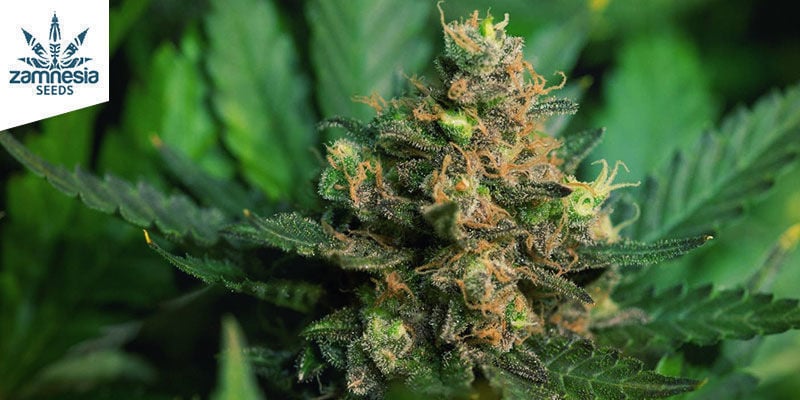 It is hard to go wrong with this multiple Cannabis Cup winner. A high-yielding plant, albeit with a bit of an extended flowering time, this strain is a grower's favourite.
The highs this baby can produce are absolutely psychedelic. It is also a highly sought-after medical strain. Those who suffer from anxiety, depression, and joint pain find these symptoms to temporarily disappear. Everyone else? Get ready (if not set) for a trip into the colourful stratosphere. Go slow with this one!
Grown indoors, Amnesia Haze can deliver a yield up to 600g/m². Outdoor cultivation is where this strain excels, however. When grown in the right conditions, this baby can yield up to 1,500g/plant.
This is also a highly pungent bud. Those growing in stealth need to take lots of precautions and filter the grow space adequately.
DURBAN POISON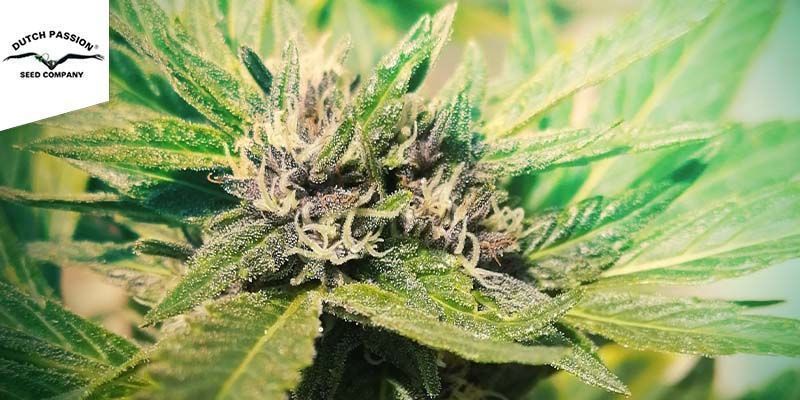 This lovely and exotic strain delights in every way. Not only does it hail from South Africa, it also has delightfully purple tints. Its taste is a refreshing liquorice flavour. And the high? Durban Poison delivers a wonderful, lasting, positive mood.
This strain does not have the highest THC percentage out there. In fact, the average THC of the bud ranges from 8-9%. That said, this bushy plant delivers the goods in about 8-9 weeks. It is also a hardy, mould-resistant strain that can be grown both indoors and out. If grown inside, however, expect to do a little training.
KALI MIST
This 90% sativa hybrid has won multiple awards over the last twenty years. In 1995 and 2000, Kali Mist won both the Hydro and Improved awards at the High Times Cannabis Cup, plus first prize for Best Sativa. In 2000, this strain also received the Seed Company Sativa Cup.
Many of the most dedicated fans of this strain are women, who swear it relieves menstrual symptoms like no other strain. Other users report it to create a super pleasant, energising, and long-lasting high.
Beyond the awards and testimonials however, this plant produces resin-covered buds and delivers strong yields with few leaves. Flowering time is between 70-90 days.