Top 10 Best Cannabis Recipes
Published : September 10th, 2013
Categories : Blog • Recipes
Last edited : February 17th, 2017

Today, more and more people are using marijuana for various reasons. For the love of weed to the amazing benefits it offers to people dealing with chronic pain, incorporating cannabis into recipes.
Today, more and more people are using marijuana for various reasons. For the love of weed to the amazing benefits it offers to people dealing with chronic pain, incorporating cannabis into certain recipes can make the medicine go down just a little easier.
Here are the top 10 cannabis recipes!
1. Special Brownies
Everyone has heard of these famous desserts. To cook them, you will need 1 box of brownie mix that calls for oil. Obviously, you will also need weed. For this recipe, 4 to 18 grams are recommended. You can then heat a saucepan of the instructed amount of oil and add the weed to the pan. The weed and oil should be cooked on medium to low for around 30 minutes. Then, strain out the weed and add the oil to the brownie mixture. Then, follow the instructions on the brownie box. The actual weed plants can be dried and smoked while the brownie cooks with the oil infused with THC from the marijuana plants.
2. No Bake Canna Cookies
Another choice for dessert, the No Bake Canna Cookies are incredibly easy to make and delicious. In a saucepan, mix 2 cups of sugar, 4 tablespoons of cocoa, 1/2 cup of canna weed/butter, and 1/2 cup of milk. Then, add 3 cups of oatmeal, 1 cup of peanut butter, and 1 tablespoon of vanilla. Combine these ingredients and then drop on a waxed cookie sheet with a spoon. Let them cool for about 10 minutes and enjoy.
3. Marijuana Tea
Just like with other herbs, marijuana can be made into a tea. Boil water and pour over over the marijuana. Let the water seap into the the marijuana for an hour and a half. Add 1 tablespoon of marijuana or regular butter. Then, you can drink. This tea can be enjoyed hot or cold.
4. Marijuana Butter
This is an excellent recipe to learn because it is used in many other favorite foods with weed. You will need 1 lb of butter and 1/2 ounce of marijuana that has been ground up fine. You should melt the butter in a saucepan and add the marijuana. Let it simmer on the stove until the butter has turned a shade of green from the weed. Pour the mixture through a strainer and chill the butter in the fridge.
This is another easy recipe that will be needed for other recipes. It can be used in pretty much any type of recipe for everyday cooking. You will need a large pot of water, regular butter, and 1 to 4 ounces of weed. Boil the water and add a big amount of butter to it. Place the weed into the water while it is boiling. Strain the mixture and then chill the butter in the fridge for further use. You can even add other herbs to the butter mixture to change up the flavor.
In a saucepan, heat 18 ounces of cream until it boils. In a separate pan, heat 1/4 stick of butter, 75 grams of sugar, and a pinch of salt together. Place 1/4 ounce of weed into the melted butter. Then, you can whisk the cream into the butter mixture. Peel a few bananas and mash them in a bowl. Add some rum and honey to the bananas. Then, combine the banana mixture with the cream and butter. Pour this into a large container and freeze for a few hours. Enjoy!
7. Peanut Butter Cookies
Preheat your oven to 375 degrees. Mix 1/2 cup of melted marijuana butter and 1/2 cup peanut butter together. Add 1/2 cup of flour. Then, add 1/2 cup sugar, 1/2 cup brown sugar, 1 egg, 1/2 teaspoon of baking soda, 1/2 teaspoon of baking powder and 1 teaspoon of vanilla. Make small bowls of this mixture and place on a greased cookie sheet. Then, you can bake for 7 to 10 minutes. Let cool before enjoying.
8. Magic Pancakes
You should first preheat your griddle or pan. Add 3/4 cup cannabis milk to a pancake mixture of 1/4 cup flour, 2 tablespoons of baking powder, 2 teaspoons of sugar, 1/2 teaspoon of salt, a pinch of cinnamon, and a 1/2 cup of water. Complete the cooking process just like basic pancakes.
9. 5 Minute Chocolate Mug cake
Add 4 tablespoons of flour, 4 tablespoons of sugar, 2 tablespoons of cocoa, 3 tablespoons of chocolate chips, and 1 egg into a mug. Mix these ingredients well. Add a small splash of vanilla extract and mix. Then, fold in 3 tablespoons of cannabutter. Heat in microwave for 3-5 minutes. Enjoy!
10. Weed Oreos
This is probably the most easy of all the recipes. It is fast and the perfect option for anyone dealing with munchies. Purchase a pack of Oreos or other brand of sandwich cookies. Twist the top off a cookie and sprinkle marijuana on the cream filling. Then, place the cookie top back. Enjoy!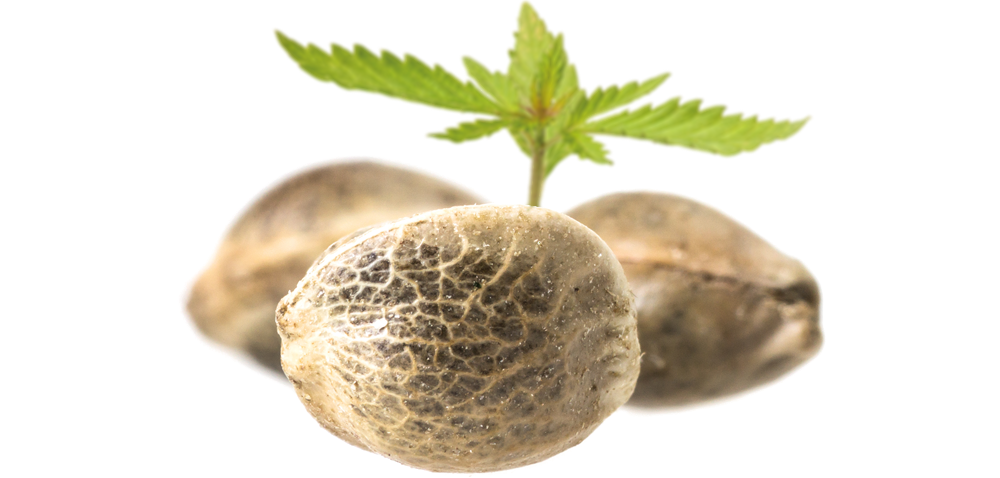 Check Out Our Assortment of Cannabis Seeds
And last but not least...
Don't forget to check out our own Zamnesia section of exciting 'Cannabis Food'!