Blog

3 min
Top 5 High Yielding Autoflowering Strains
3 min
If growing large amounts of high-quality cannabis in short periods of time is something that appeals to you, checking out some of these autoflowering strains may be in your best interest.
For your convenience, we've compiled a list of the five best autoflowering cannabis strains. The criteria included yield, flowering time, flavour, THC content, and a few other factors. Enjoy!
WHAT IS AN AUTOFLOWERING STRAIN?
The term "auto" refers to an autoflowering cannabis strain; one that automatically switches from the vegetative stage to the flowering stage as it matures. Growers report various advantages of these strains, including simple seed production, multiple harvests in one season, and the fact that, unlike photoperiod or short-day strains, there is no need for a separate vegetative and flowering environment.
TOP 5 HIGH YIELDING AUTOFLOWERING STRAINS
If you've decided against growing autoflowering cannabis strains because you've heard they are lower quality and produce depressing yields, it might be time to revisit that theory. Breeders have recently been developing a variety of autoflowering strains that are not only top-quality, but produce reliably high yields.
#5 AUTO BLUEBERRY DOMINA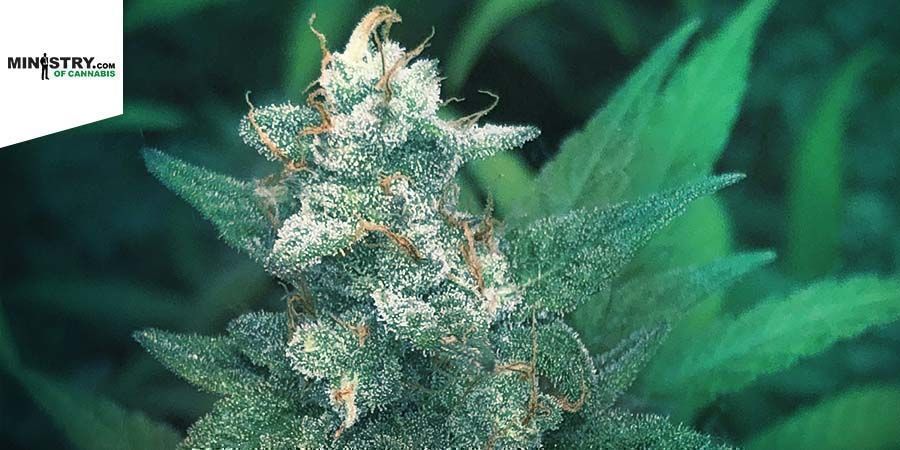 Auto Blueberry Domina plants are extremely versatile, growing well outdoors, indoors, and in greenhouses. They are known to produce very generous yields in a short time frame. Only about 6 and a half weeks after planting the seeds, the plants will be ready for harvesting. When growing indoors, you can expect a yield of up to 110g/plant. However, outdoor growers can look forward to over 200g/plant.
Auto Blueberry Domina is a cross between Blueberry and Black Domina Auto. It's 10% sativa, 70% indica, and 20% ruderalis. The buds are large and cylindrical and covered in a layer of sticky THC crystals. The average THC content in these plants is around 17%, making it a higher quality mid-shelf strain.
Aside from the bountiful harvest, this strain doesn't skimp out on flavour or quality either. Properly cured buds will have the sweet flavour of berries with a mildly-hashy aftertaste. Initially, the high is described as cerebral, but when consumed in higher doses, it becomes a couch-lock type of experience.
#4 MIKROMACHINE AUTO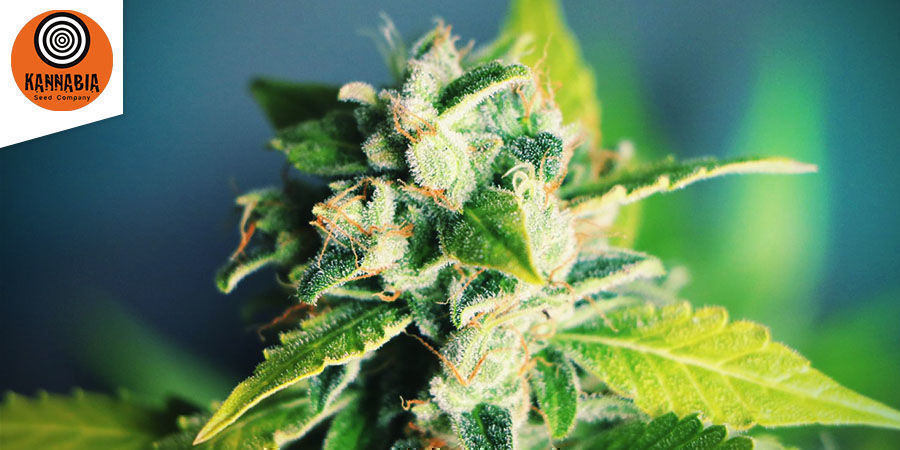 Mikromachine Auto grows well both indoors and out, and is typically a medium size plant when full grown, sometimes reaching up to 1.5m. It doesn't take very long to reach the point of harvest, normally about 70 days. Many people like this strain because it has the potential to produce anywhere from 200-300g/plant, depending on how and where it's grown.
Mikromachine Auto is a cross between some of the best autoflowering strains available on the market. It's a mix between Northern Lights, AK-47, Critical, and ruderalis. Nugs from this plant tend to be round, light, and fluffy - with an abundance of sticky resin and orange hairs.
This is a sativa-dominant hybrid strain. The smoke is very potent and has a hint of fruit and spices. The THC levels in the strain tend to vary, but are normally 15-20%, which makes for a nice, cerebral high.
#3 NEVIL BILBO AUTO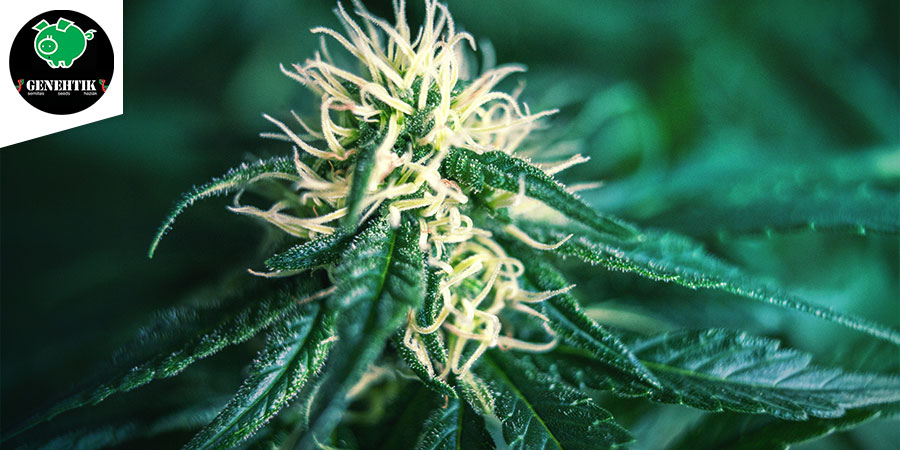 Nevil Bilbo Auto can be grown both indoors and outdoors, but the plant may grow differently in each environment. Indoors, the plant stays fairly compact; so if you want to maximise your yield, you'll definitely want to grow outside. A properly grown outdoor Nevil Bilbo Auto plant can produce up to 300g/plant in as few as 70 days.
Nevil Bilbo Auto is a sativa-dominant strain that was conceived by crossing the classic Neville's Haze with Northern Lights Auto. Consumers are fond of the powerful, incense-like aroma that tends to have a hint of metallic scents. The high is initially cerebral, energetic, and stimulating, but later fades into a nice, relaxing stone.
#2 CRITICAL NEVILLE HAZE AUTO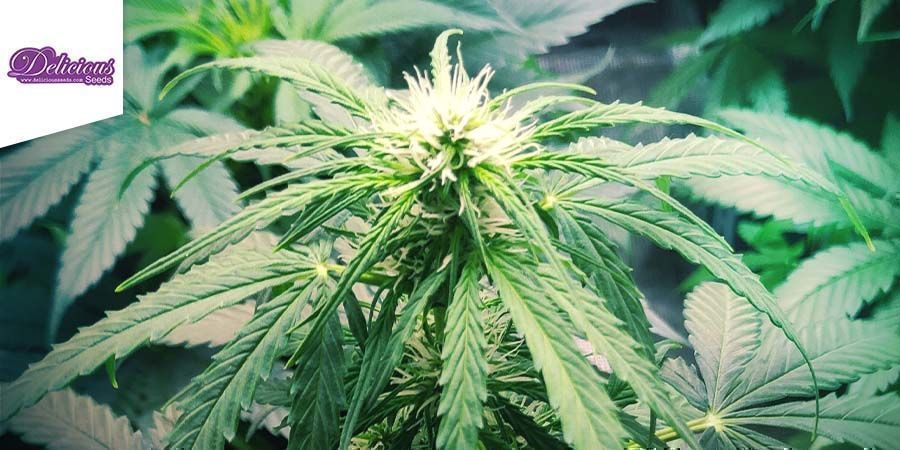 Critical Neville Haze Auto is an easy-to-grow plant that does well indoors, outdoors, and in grow houses. The lifespan of this strain is one of the shortest, only 45 to 60 days. So in a little over a month, you can bask in all your hard work with up to 400g/plant.
Critical Neville Haze Auto is a cross between II Diavolo Auto and Neville Haze Auto, boasting an impressive 20% THC. It's one of the best quality and highest yielding autoflowering strains available on the market. The buds are brightly coloured, large, and compact, covered with crystally THC trichomes.
The high is described as energetic and euphoric, while the flavour is sweet with metallic hints. Its flavour is nearly identical to Neville Haze, but the high packs more of a punch.
#1 MEMBRANA HIPER AUTO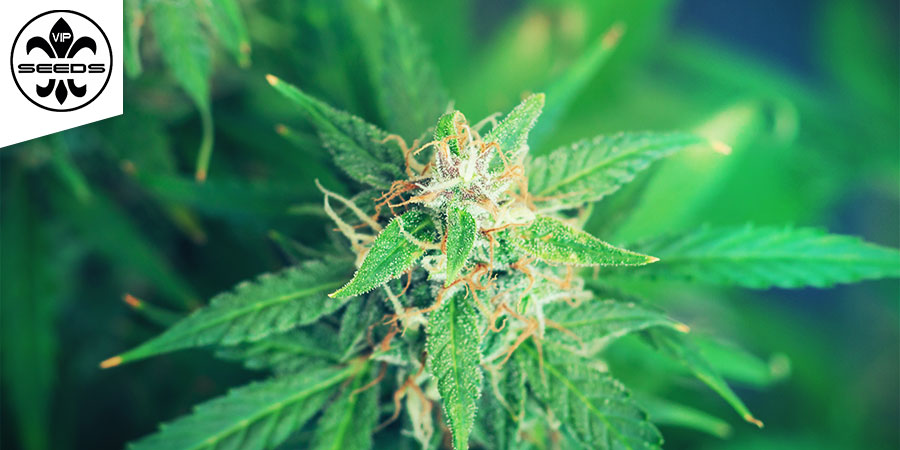 The Membrana Hiper Auto strain originated from St. Petersburg, Russia. Throughout June and July, this city is famously known as the city where the sun doesn't set (because it actually does not set during those months). It was during that time that this strain came to fruition, growing tall and abundantly without needing a break from the light.
The time for growing this plant to full maturity is a little longer than the others, around 90 days, but the wait is well worth it as Membrana Hiper Auto has the potential to produce up to 750g/plant. This is known to be a strong strain, although the exact THC content varies. It's an even hybrid blend of ruderalis, indica and sativa, and it's a variation of the original Membrana Hiper strain.
A FEW MORE NOTES ABOUT AUTOFLOWERING STRAINS
Since autoflowering cannabis strains come into flower according to a predisposed genetic timeline, instead of depending on a photoperiod, one would expect the clone to continue growing in accordance with the same genetic timeline of its parent. In other words, one would expect the clone plant to finish at almost exactly the same time as its mother, without having the opportunity to grow and develop properly.
When it comes to cloning an autoflowering cannabis plant, it's important for the grower to be aware of the traits that the plant exhibits. For instance, it should be common knowledge that such a plant has a mechanism that helps it identify when it's the right time to enter the flowering phase. Ideally, this will take place a couple of weeks following germination, regardless of the light schedule. This presents a tricky challenge as far as cloning is concerned. The simple fact that one is unable to tell exactly when the plant will enter a different stage makes it all the more confusing.