Top 5 Mushroom Grow Kits By Zamnesia

2 min
Whether you want to celebrate your inner horizons, get in between the spaces that's in between the spaces, or bend reality into a pulsing, swirling flow zone, Zamnesia provides the keys to all those psychedelic doors with a range of mushroom grow kits.
With intensity levels to suit all customers, magic mushroom grow kits are a great way to cut your teeth growing psilocybin-rich mushrooms. They come complete and ready to grow with all the complicated tek already done. All you need are clean water, clean hands, and a modicum of patience—but nowhere near as much as doing all the time-consuming and complex mycelium tek yourself.
Kits come in a mouth-watering range of classic and new hybrid strains that each have their own look, potency, and effects. Multiple flushes are standard as the kits are created with robust and dense mycelium growth before being sent to you.
Creating a kit takes 4 to 5 weeks, which includes growing the mycelium in a liquid medium, then inoculating and colonising the substrates. Once substrates are prepared, the trays are filled, then set aside to mature. This is all done under extremely sterile conditions so there is never any contamination. Only when kits are mature and quality assured are they sent to our customers.
A lot of time is spent and attention payed to maintaining and keeping our lines vital. Cultures require rejuvenation over time, and we ensure that they are regularly replaced with new lines isolated from spores. This way, our grow kits perform vigorously with dynamic growth every time.
The range of Zamnesia mushroom grow kits gives you the opportunity to sample a diverse collection of holy fungus from around the world to find out what is right for you. The hybrids available provide interesting iterations on the psychedelic theme, and you don't even have to be a mycologist to get them!
TOP 5 ZAMNESIA MUSHROOM GROW KITS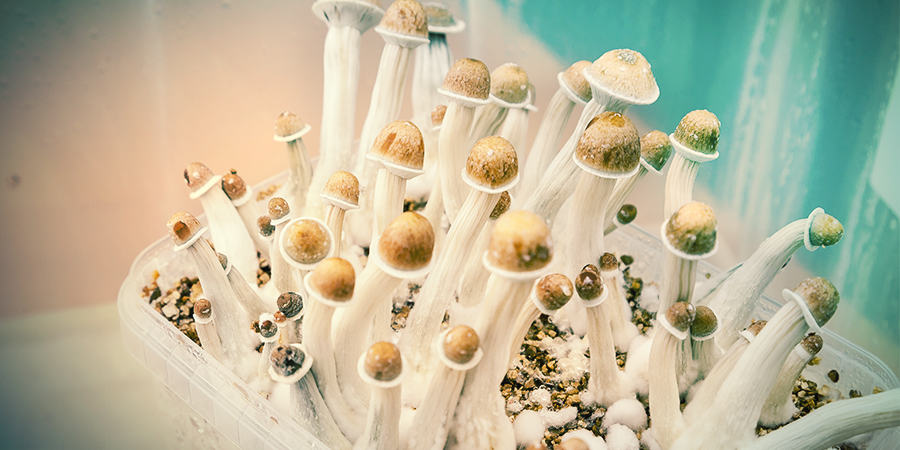 Dance or fly, soul travel or mind melt your way alphabetically through the Zamnesia mushroom grow kit selection to find your faves.
A IS FOR AMAZONIAN
The PES Amazonian is believed to have originated in the Amazon jungle, and grows with a large dark cap that has a pronounced nipple. This species grows quite tall and fills the trays completely with psilocybin-rich shrooms. Find out what shamans have known for thousands of years.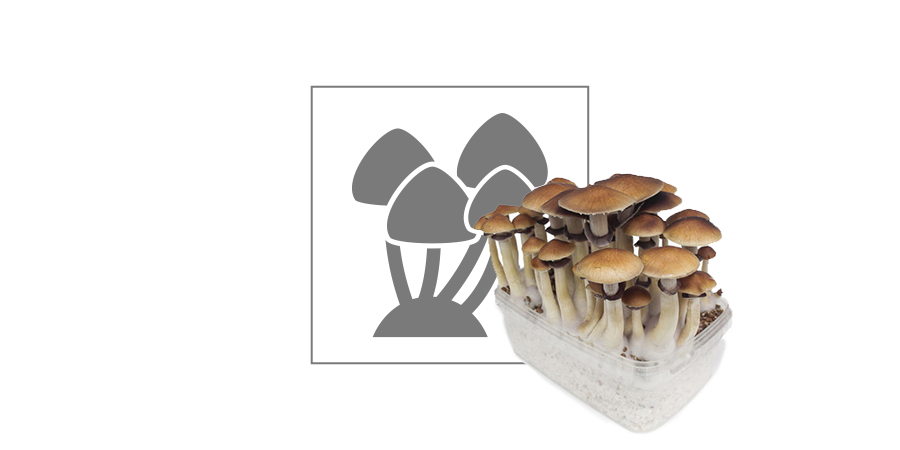 View Product
B IS FOR B+
One of the most-loved strains, the Psilocybe cubensis B+ produces multiple flushes of rich and beautiful fruiting bodies. Large and robust fruits are typical for this line, and they are renowned for being gentle on the tummy.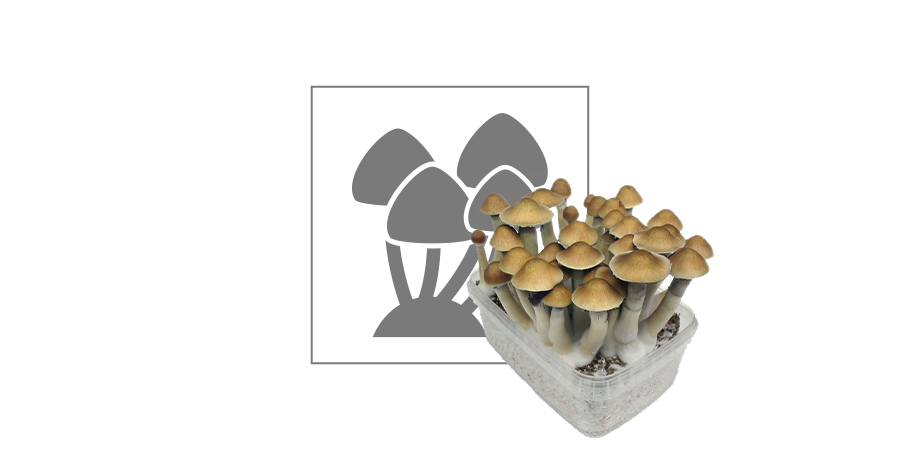 View Product
G IS FOR GOLDEN TEACHER
The unique appearance of the Golden Teacher strain, with its yellow-dotted tan caps and generous stems, is matched by its unique characteristics. With origins unknown to this day, it could be the source of what is meant by "put on your thinking cap".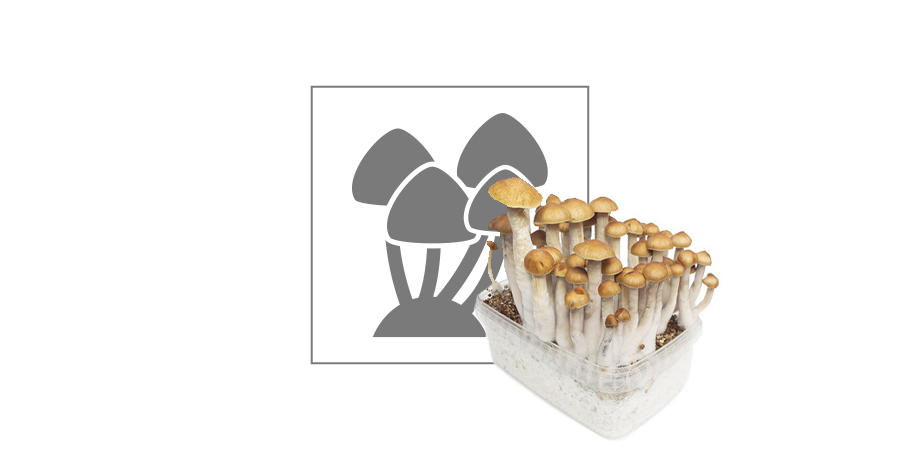 View Product
M IS FOR MEXICAN
The first to be recognised in the West as a psychedelic feast, the Mexican strain is potent in effects and rich in history. With a deep brown, bell-shaped cap, this species crowds the grow medium with psilocybin-drenched goodness. Worship like the ancients with the original magic mushroom.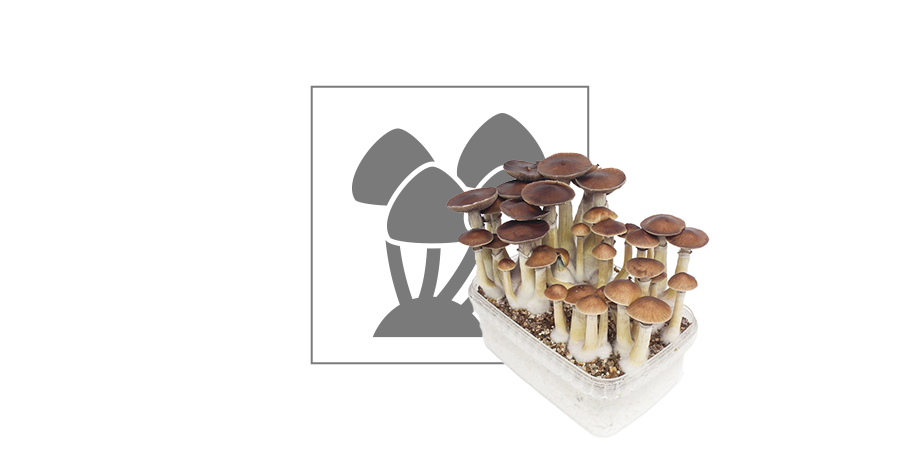 View Product
T IS FOR TRIPS TO THE TREASURE COAST
Rapid to fruit with its sand-coloured caps and long white stems, Treasure Coast delivers an experience for which there is no map, only a destination where souls are soothed. Microdose and flow, or explore the layers of the multiverse with this memorable strain.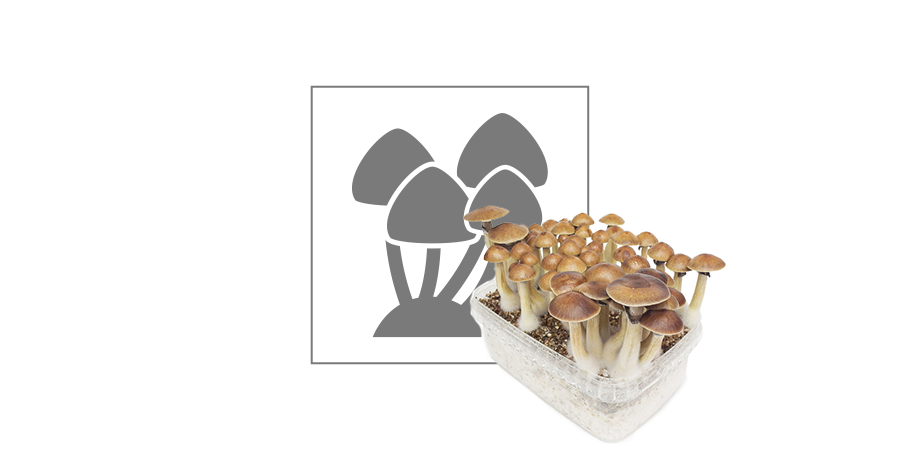 View Product
Whether it is a single variety you are after, or a curated collection of favourite magic mushrooms, mushroom grow kits let the psychonaut explore many variations on the psychedelic psilocybin experience.
Written by: Grant Robinson
Artist and Writer, Grant Robinson is a pro gardener with a big love for the outdoors. When not growing, he tends to be working on art, enjoying nature with his dog, or even making his own clothes!

Find out about our writers
---