Blog

6 min
Everything You Need To Know About Magic Mushroom Substrates
6 min
If you're cultivating magic mushrooms in bulk, or without a grow kit, you'll need to prepare a mushroom substrate. In this guide, you will learn everything you need to know about the right substrate for your magic mushrooms.
When cultivating magic mushrooms, nothing is more important than doing so in the right substrate. Unless you're using a mushroom grow kit that already comes with everything, you will need to source your own substrate. The thing is, unlike growing plants, where ordinary soil from the store may do, growing magic mushrooms is entirely different. Technically, mushrooms aren't even plants, but fungi; this also means that mushrooms have distinct requirements for their substrate.
WHAT IS A MUSHROOM SUBSTRATE?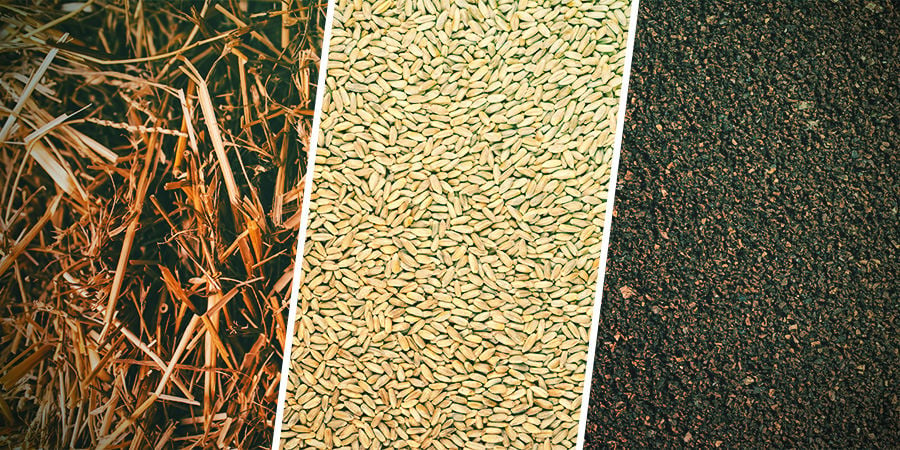 Plants get energy to grow from sunlight, and draw water and nutrients up from the soil. Fungi, on the other hand, do not require light to grow, and feed on decaying material in nature. The mushroom substrate is what the mushroom mycelium (the subterranean part of a fungus) uses for energy and nutrition. Because of that, it's the most important factor when growing magic mushrooms.
If you purchase a prepared mushroom grow kit from Zamnesia, it already comes with a suitable substrate (a mix of perlite and vermiculite) and colonised "spawn" e.g. a rye cake permeated with mycelium. After some easy prep work, the mycelium in your kit will start to grow, and your mushrooms will come next.
But if you want to grow mushrooms in bulk, you will need a suitable substrate that will be inoculated with mushroom spores or mixed with mushroom spawn. The mycelium then grows throughout the substrate, and at some point, your mushrooms (the above-ground fruiting bodies of the fungus) will appear.
There are all kinds of mushroom substrates. Some common ones include straw or hardwood sawdust, or a mix of coco coir and vermiculite. Even coffee grounds or manure can serve as a mushroom substrate.
Unlike garden soil, you need to prepare mushroom substrates before you can use them. You will need to add water, and potentially even nutrients as well. Most importantly, you will need to pasteurise or sterilise the substrate.
PASTEURISING OR STERILISING MUSHROOM SUBSTRATES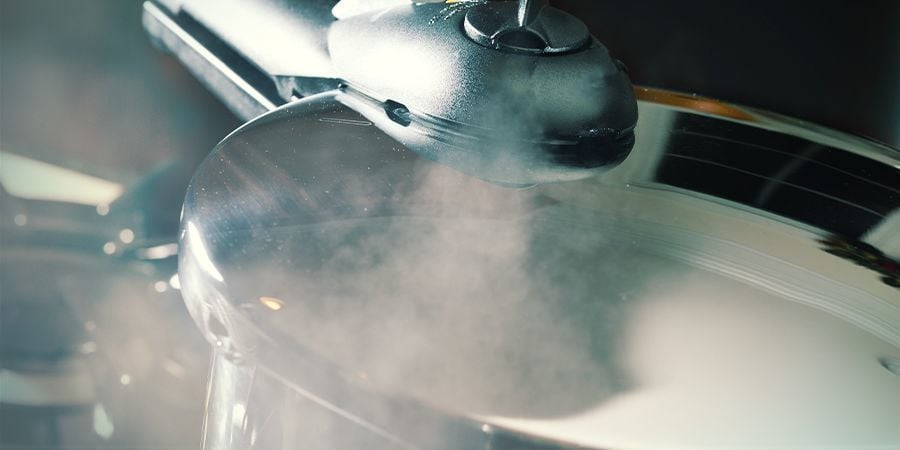 Mushroom substrates like straw, wood, manure, etc. contain a wealth of organic substances that your mushies will devour as they grow. But along with these substances, substrates can also contain mould, bacteria, and other (undesired) fungi. The thing is, these contaminants often grow faster than your magic mushrooms, competing with them for space and resources. Obviously, you don't want this. You need to eliminate these contaminants so your mushrooms can grow optimally.
This can be achieved by pasteurising or sterilising your substrate before you introduce your mushroom spores.
PASTEURISATION
Pasteurisation is when you heat up your substrate to temperatures between 65–85°C for a couple of hours using a hot water bath or steam. This won't kill all harmful microbes in it, but it will give your mushrooms a good head start. Indeed, sometimes it can be advantageous for certain microorganisms to remain in the substrate.
STERILISATION
To sterilise the substrate, you need to heat it to a much higher temperature (120°C+) under pressure. This will eliminate all living microorganisms that would otherwise compete with (or even spoil) your mushrooms.
WHEN TO PASTEURISE / STERILISE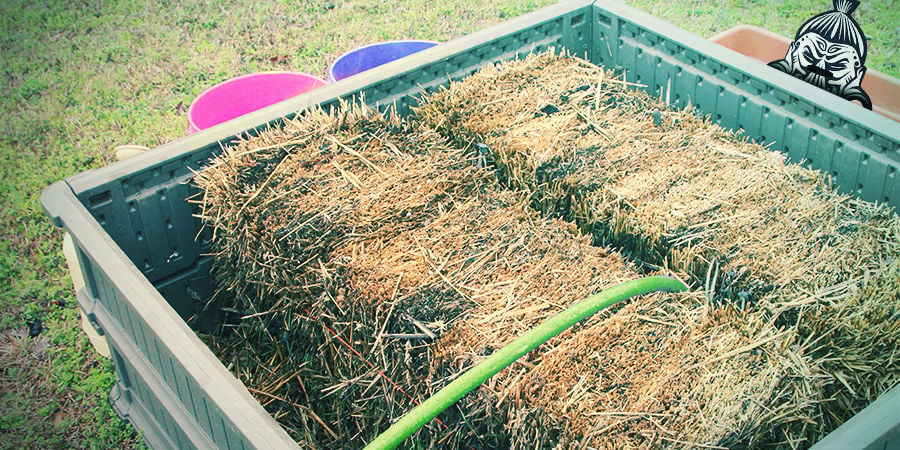 Whether you need to pasteurise or sterilise depends on the type of substrate you're using. Those with lower levels of nutrients, such as non-supplemented straw, can be prepared using just pasteurisation.
On the other hand, substrates containing very high levels of nutrients, such as supplemented hardwood sawdust, need to be sterilised as they are often contaminated with mould and other kinds of harmful microorganisms.
COMMON MUSHROOM SUBSTRATES
A good substrate shouldn't just contain all the organic nutrients your mushrooms need to grow; it should also be easy to work with, and shouldn't set you back too far in the way of cost. Know that there is no "best" option suitable for all types of mushrooms. For this reason, some growers like to experiment with different substrates to see which one yields the best results for each type of shroom.
COCO COIR AND VERMICULITE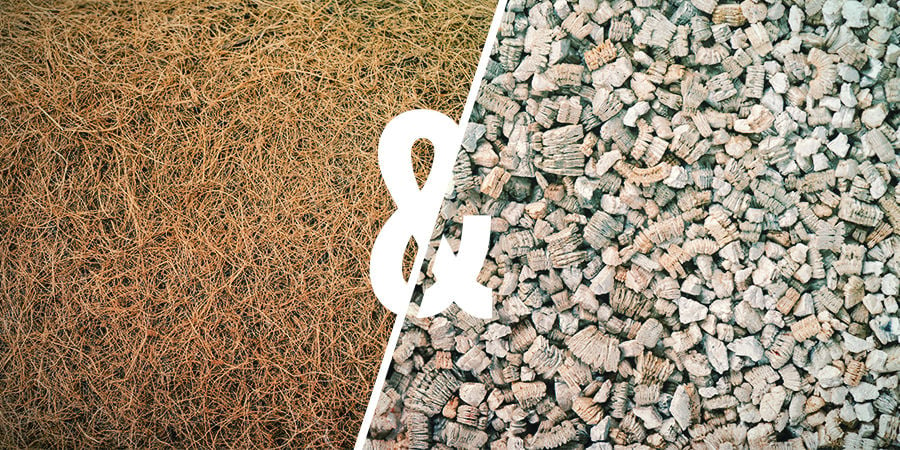 A mix of coco coir and vermiculite makes for an excellent mushroom substrate. Coco coir is made from the husks and shells of coconuts, while vermiculite is a heat-treated and expanded mineral that can retain a lot of water. A typical coco coir and vermiculite mix is 1:1.
A coco coir and vermiculite mix isn't particularly nutritious for plants, but it's nutritious enough for growing many types of mushrooms. You should pasteurise it before introducing your spores.
COFFEE GROUNDS
Good gardeners know that spent coffee grounds have their uses. They are high in nitrogen, so they make for an excellent soil amendment. Coffee grounds are also decent as a mushroom substrate, although we wouldn't recommend them as your first choice. The reason is that spent coffee grounds are very rich in organic compounds, so they can easily contaminate your operation. For that reason, it's often better to add them to other substrates like coco or sawdust, rather than using them on their own. Best when sterilised, but pasteurisation can work too.
LOGS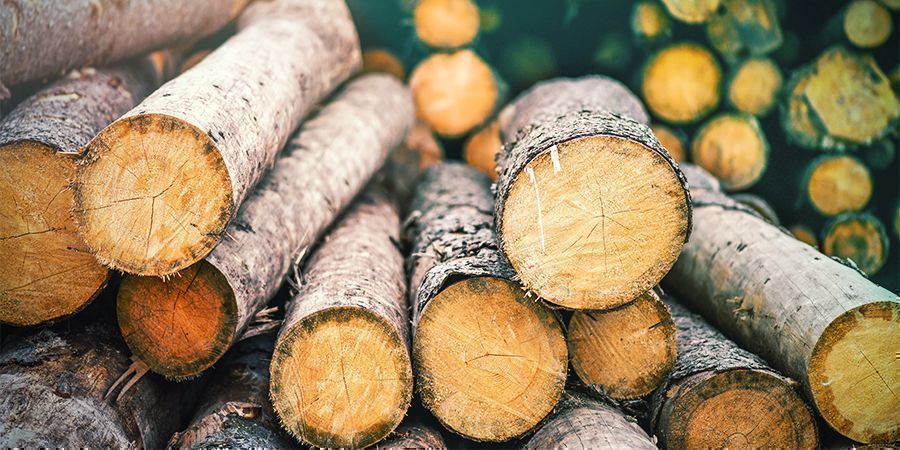 Mushrooms love eating decayed organic matter, and one of them is dead wood. In theory, it may sound like a good idea to get a log and cultivate some magic mushrooms, but in practice this can be a little bit involved. First, not all mushrooms will grow on a log, as some eat only certain woods and not others. Secondly, it can take a long time for the first flush to emerge—from several months to a year. On the other hand, it may be worth it if not just for decorative purposes in your yard. Once inoculated, a log can produce flushes for many years and doesn't need any maintenance or sterilisation!
LIVING TREES
Fungi often form a beneficial relationship with other organisms called mycorrhizal association. In our case, that would be trees. If you're out in the wild, you may come across trees with mushrooms growing naturally along their trunk or branches. For our purposes, it wouldn't be easy nor very practical to inoculate an actual tree with magic mushroom spores, although it may be possible. For mushroom growing at home, you're better off using logs.
MANURE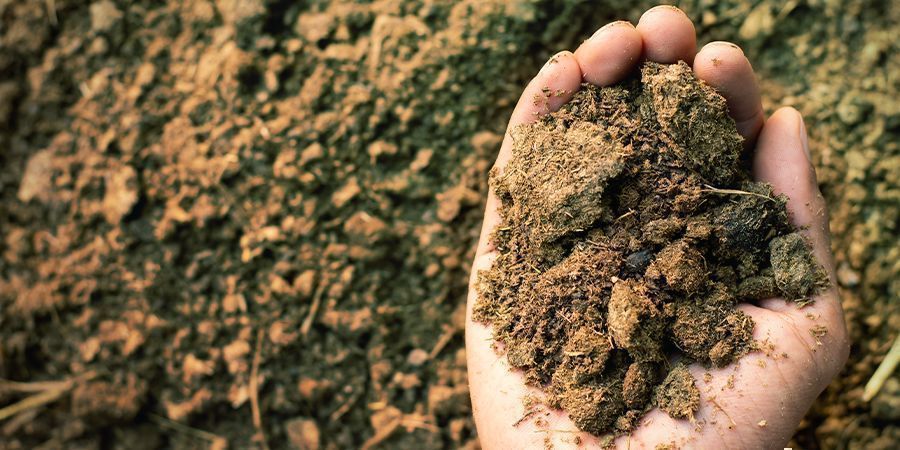 A lot of mushroom species, particularly Psilocybe varieties, really love nothing more than manure. Manure is often used in commercial cultivation for culinary mushrooms, and it can be quite an involved pursuit.
To make a suitable substrate, manure needs to undergo composting. For this, a mix of manure and straw is heated to 72°C, which will destroy the "bad" microorganisms and benefit the good ones. Afterwards, the compost is pasteurised again to remove the remaining contaminants. Although widely used commercially, manure isn't very practical for home use.
SOY HULLS
Soy hulls make another decent substrate for mushroom cultivation. You can achieve very good results by mixing them together with hardwood sawdust. Depending on the type of mushies you're growing, it may require some experimentation to find out the optimal ratio. You can start out with a 1:1 ratio first, then work from there to see what gives you the best results.
SAWDUST OR WOOD CHIP MIXES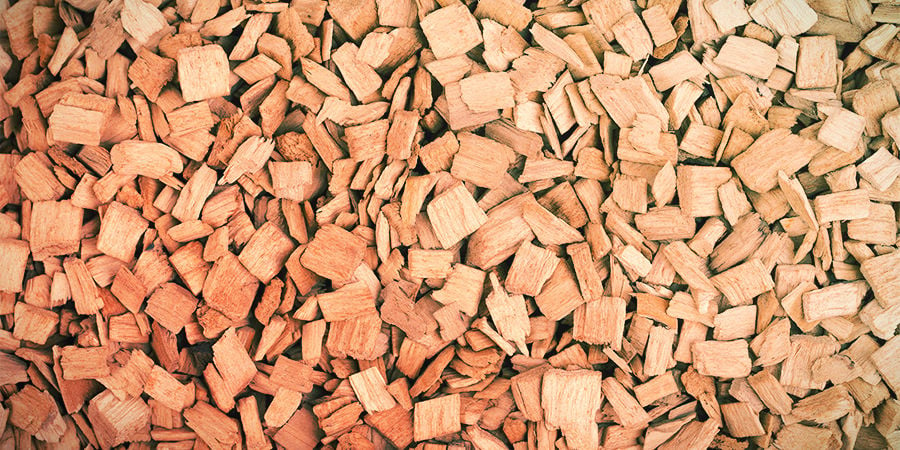 Along with coco and vermiculite mixes, hardwood sawdust is another commonly used substrate for mushroom cultivation. What makes it attractive, among other things, is that it's a waste product from the wood industry, which means it's widely available and cheap. Sawdust, however, is rarely used on its own; it's typically mixed with wood chips to improve its structure and rate of colonisation. But not any type of sawdust works for mushrooms—it needs to be from hardwood like oak or maple. Softwoods are not suitable for growing magic mushrooms.
As an alternative to hardwood sawdust, you can use wood pellets. These are widely available as they're used for wood stoves. Before inoculating, the pellets need to be soaked in water and broken up into sawdust.
STRAW
Straw makes an excellent substrate for mushroom cultivation. As a waste product from agriculture, it is usually very cheap, so you can obtain lots of it for very little money. Although your mushrooms will love straw, know that it can be a little messy to work with as you need to chop, clean, and pasteurise it. Unless you're a commercial mushroom grower sourcing huge amounts of straw from a farm, you're likely better off getting a small bag from a grow store. This straw often comes pre-cut and cleaned. To pasteurise, toss the straw into a container and douse with hot water.
OTHER MAGIC MUSHROOM SUBSTRATES AND MIXES
Chances are you won't have trouble sourcing any, or at least some, of the above substrates to grow your magic mushrooms. But if, for whatever reason, you can't, or if you just feel like experimenting, there are other things you can use as well. Look into cellulose-based materials like paper and cardboard, as well as spent grain and even tea leaves. Then again, you likely won't know which substrate works best for your type of mushroom until you try them. If you look on the internet, you can find lots of DIY mushroom substrate recipes.
For some cultivators, it's not even so much the growing of shrooms that they enjoy most, but coming up with great new recipes for substrates. You won't have trouble finding like-minded individuals online with whom you can talk to and share your experiences.
THE BEST MUSHROOM SUBSTRATE FOR PSILOCYBE CUBENSIS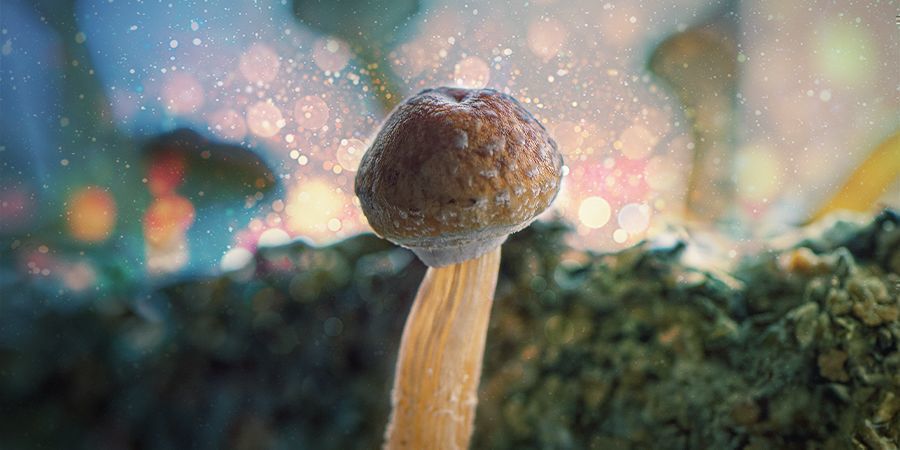 So, what is the best substrate for growing Psilocybe cubensis, aka our magic mushrooms and truffles? In our experience, mixes of coco coir and vermiculite, but also straw and manure, give great results. This isn't to say that you shouldn't use others, but some of these substrates might be harder to come by or are only optimal when mixed. Coco and vermiculite in a 1:1 mix provides optimal nutrition and has just the perfect structure for cultivation, so it is one of our favourites.
WHAT TO DO WITH USED MAGIC MUSHROOM SUBSTRATE?
Once you have delved deep into the exciting realm of mushroom growing, you might be surprised with the amount of spent substrate you end up with. What to do with it?
If you just have a small operation, no need to toss anything—compost instead! Dedicate a space in your garden where you can keep a nice pile of waste that will eventually turn into the most excellent compost. This way, you won't just end up with some awesome magic mushrooms, but also a great soil amendment for anything else you might want to grow!