Blog

3 min
Diary of A Cannabis Grower 4: Post-grow Report & How To Make Hash Coins and Rosin

3 min
Today we present the final part of our four-part grow journal by Top-Shelf Grower. He takes a look back over the results of his grow, and shows us how he put them to use making concentrates. Be sure to check out the videos for a decent how-to guide!
SPRING AND STRAWBERRY KUSH CONCENTRATES ARE IN THE AIR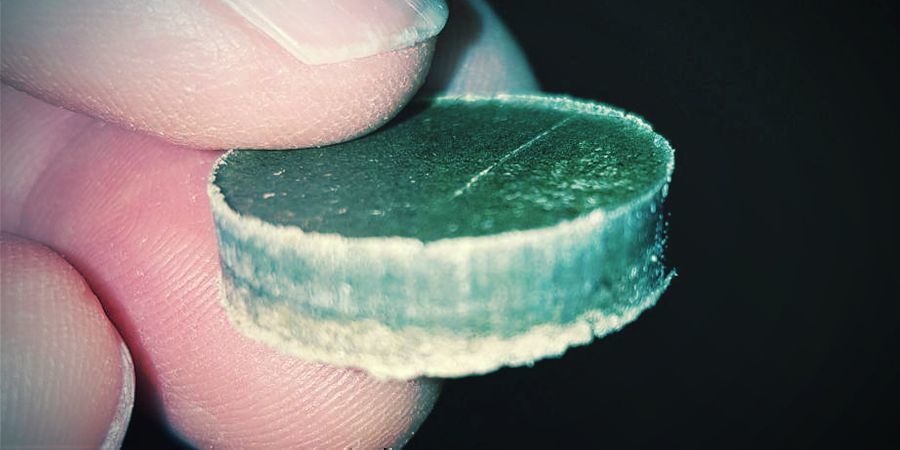 After a Nightmare journey, exhausted, stressed and subsequently electrocuted within minutes of moving into my new place, I've made it to the North of Spain. Once again the enchanting aromas of the Purple Berry Kush and Mega Power Plant perfume my apartment. Ahh, but with a potent difference. Tonight as I type this tale, I inhale thick plumes from a packed pollen hash and Kush weed strawberry spliff.
Before we get stuck into the sticky business of homemade cannabis concentrates I need to give you the vital statistics for my LED crop. Below is a breakdown of the yields I pulled down and smoke reports for each plant in the grow op. By no means gargantuan crop, but a great personal stash. I definitely need to get a few more LED grows under my belt to unlock the full potential of this breakaway technology.
HARVEST BREAKDOWN & SMOKE REPORTS
PURPLE BERRY KUSH- STRAWBERRY PHENO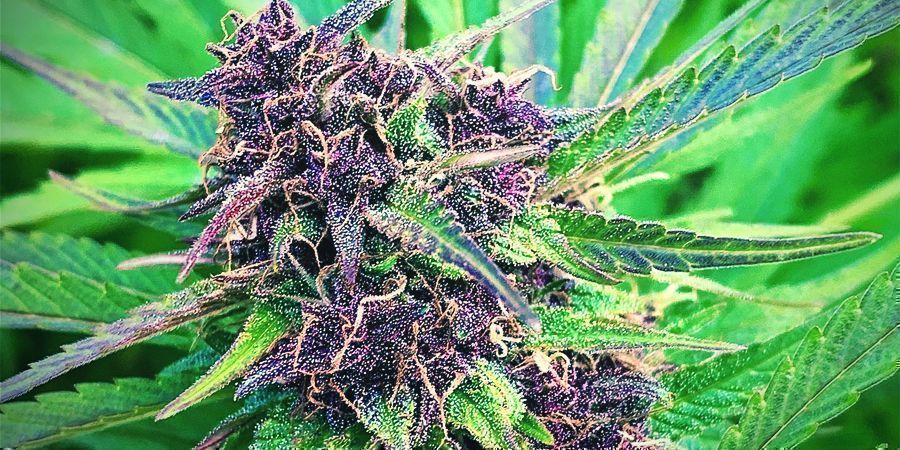 She was by far the most impressive phenotype in the grow tent. The Strawberry pheno of the Purple Berry Kush, or the Strawberry Kush as I prefer to call her, was my personal favourite. It was my biggest yielder, producing 73g of the most flavoursome Kush I've ever smoked. Would love to have taken cuttings.
Easy to grow and definitely not your average Kush. The Strawberry Cough in her genetics really balances out the O.G. Kush, making the high more cerebral and a less immediate Couchlock. No signs of purple colouration but plenty of orange/red pistils and a gooey resin coating.
PURPLE BERRY KUSH- O.G. KUSH PHENO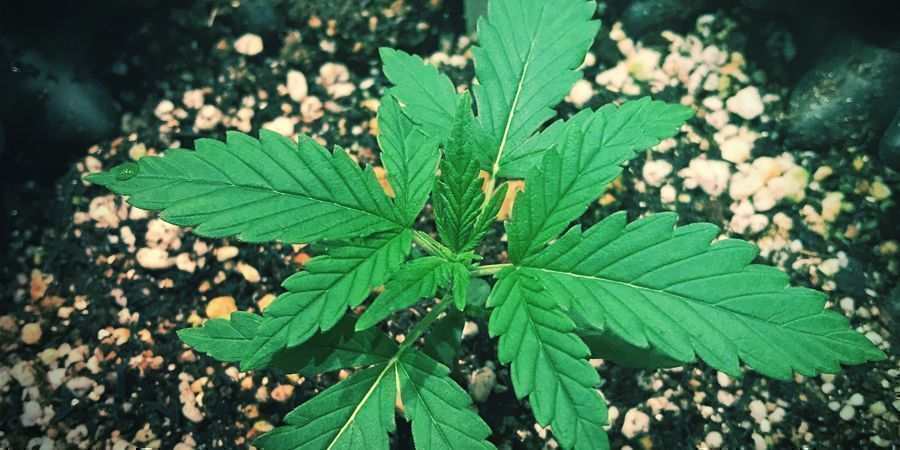 Another winner as far as I'm concerned, weighing in at 61g of dank O.G. Kush with a sweet strawberry aftertaste. This pheno is real knockout Kush.
The effects come on fast and your legs are the first to go. I've been plenty Couchlocked with this weed. Alas, no purple hues here either. But I can't complain about neon green frosted acorn looking buds.
MEGA POWER PLANT- TWINS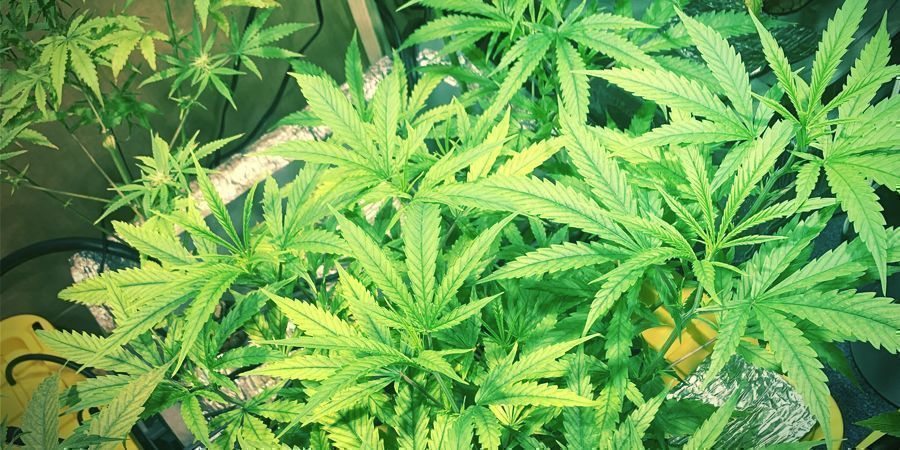 What to say about the Mega Power Plant? Well on the plus side they were almost identical. They just never really thrived. Lovely tight sticky nuggs, just not enough. I harvested 36g from one of them and 32g from the other. I can't recall the specifics. Either way, it doesn't matter.
I admit this was a poor strain choice to partner with the Purple Berry Kush. 4 Purple Berry Kush plants definitely would have been the smart move, in hindsight. Don't get me wrong, the Mega Power Plant is great quality weed, a real mix of old school flavours. She's a Northern Lights variant with comparable potency. The trouble is tiny plants deliver tiny harvests.
Perhaps others will enjoy bountiful harvests but I won't be growing this shrub again. Huge two thumbs down. Huge!
Now it's time to discuss the fine art of pressing pollen into hash coins and squishing Rosin.
SOLVENT FREE HOMEMADE HASH & ROSIN
SIX PIECE CANNABIS CONCENTRATES KIT
1) Pollen Shaker
2) Super Herbal Pollen Press
3) Hair straightener
4) Baking paper or parchment paper, unbleached if available - helps to line the press with this
5) Gloves - hair straighteners get really, really hot
6) Pyrex Freezer box - store your material in this for a couple of days in the freezer
HOW TO EXTRACT THE TRICHOMES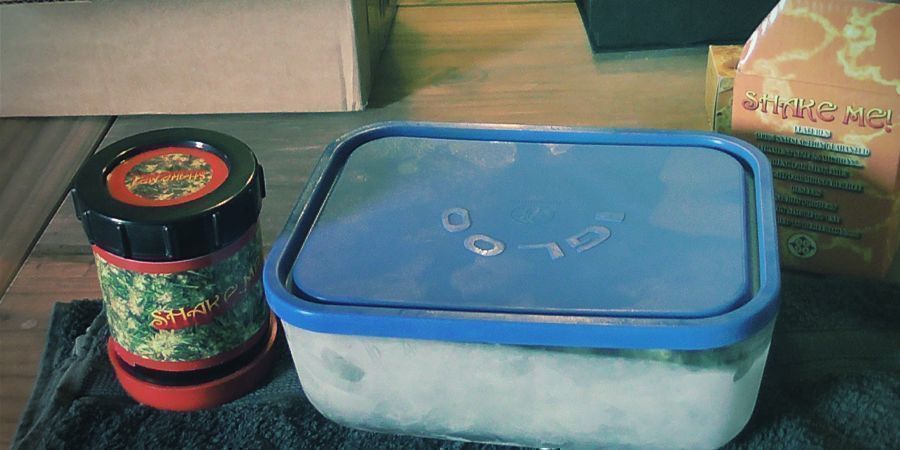 All that gooey bud got me thinking about making cannabis concentrates. I love simple hash making techniques. A pollen shaker is my easy trichome extraction tool of choice. It's ready to go out of the box, well all you got to do is load it up with bud or sugar leaves and stick it in the freezer. Then shake, shake, shake and shake some more.
Frozen material works best, and it doesn't hurt to freeze the loaded shaker again for 30mins prior to shaking. The interior 22-micron screen ensures the bottom capture is beautiful blonde pollen. 5g of resinous material per load is perfect for 5-10 mins vigorous shaking. Expect 10-15% pollen returns from high-grade starter material.
HOW TO PRESS A HASH COIN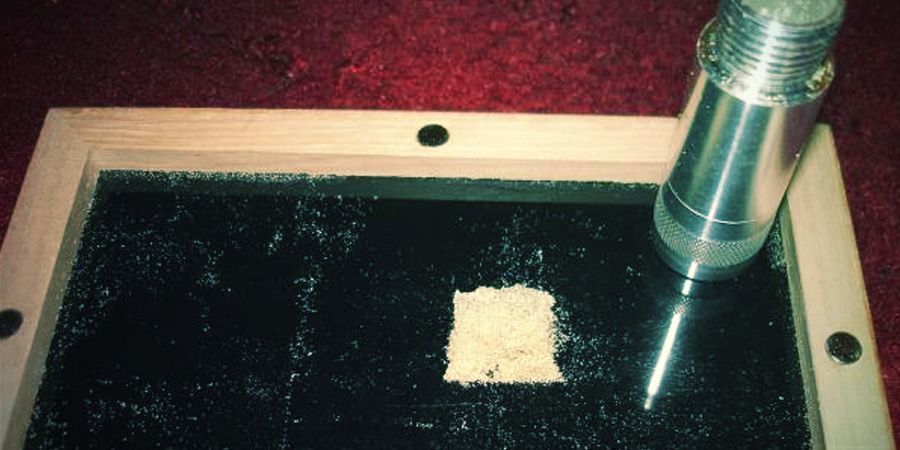 OK, so once you have shaken up a few loads of frosty buds and/or sugar leaves a decent pile of pollen powder can accumulate. Sure it's fine to smoke it as is, but it's not the most convenient to carry around. Hash coins or pucks look really cool and are much more pocket-friendly.
Keep it simple and pick up a hand pollen press. Carefully load up that pollen or kief that you have in powder form. Then with a few turns of the handle, a hash coin will be compacted.
Again, really easy to use and a well-built pollen press is a worthy piece of stoner kit. I pressed some hash coins in a range of sizes 1g, 2g and 3g and picked up the technique within an hour of playing around with the press.
THE STICKIEST ROSIN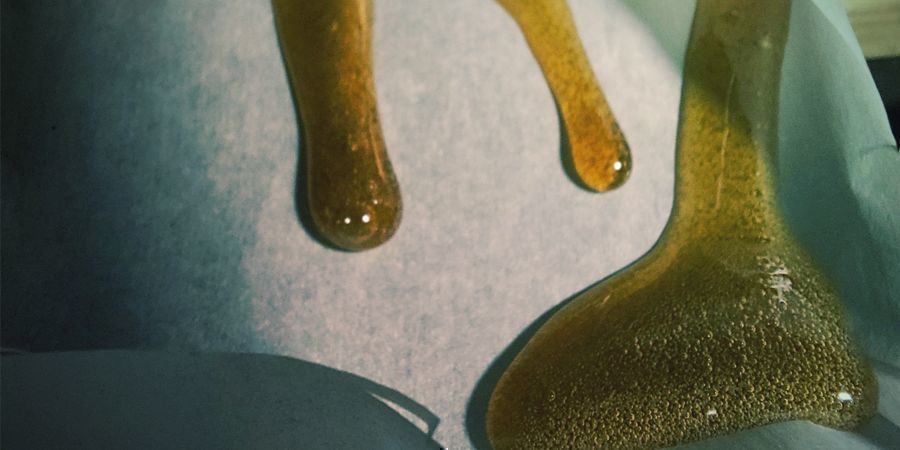 You're probably already familiar with Rosin by now already. If not, in short, it's another solvent-free extraction method that derives fire dabbing material from buds with heat and pressure. It's really simple and been done to death already. So let's talk squishing pollen coins for gooey rosin.
Glove up and turn on the hair straightener. Grab a pollen coin and wrap it up just like you would a bud for a rosin pressing. I tested this out with a 1g pollen hash coin. Place the coin in between the plates and press down hard for about 5 seconds at 180-200C.
Sure enough, a few healthy dabs worth will ooze out, and instead of a useless bud pellet, the smushed hash is great. Ok so probably half the coin was cooked and milked for rosin but if you want the stickiest rosin this is it. Not for the faint of heart but I look forward to a dab of this hot mess followed by a strawberry milkshake in the near future.
This LED Grow Show might be over but the marijuana cropping commences again soon. New strains, new methods and of course all kinds of delicious cannabis concentrates.
Written by: Zamnesia
Zamnesia has spent years honing its products, ranges, and knowledge of all things psychedelic. Driven by the spirit of Zammi, Zamnesia strives to bring you accurate, factual, and informative content.

Find out about our writers
---