Blog

5 min
How To Throw A Cannabis-Themed Party
5 min
Whatever you do, you cannot escape getting older. Just because you are another year wiser doesn't mean parties have to be a formal affair. Instead, throw a cannabis-themed party that guests will never forget.
Birthdays; you either love it or hate it (depending on the number). What better way to celebrate a significant milestone than combining two things everyone loves, getting older and smoking weed. Ok, so the getting older part may not be enjoyed by everyone, but if you consider yourself a cannabis connoisseur, these cannabis-themed party ideas will be right up your street.
THE BEST BIRTHDAY PARTY EVER!
Whether it is something as simple as birthday candles shaped like cannabis leaves or a more elaborate marijuana-themed costume party, we have all the angles covered for the ultimate cannabis-themed birthday party. Whether you decide only to use one, or all twelve, the only thing we can't help with is growing old gracefully. So, with the weed angle covered, it's your party, and you can cry if you want to. (We mean cry tears of joy of course).
1. CANNABIS DECORATIONS AND INVITES
Nothing screams I'm a stoner like covering every inch of your house in cannabis-themed decorations. It could be leaf shaped garlands hanging from the ceiling, or PVC weed tablecloths. If you are still not convinced, for the hardcore party goers there is artificial marijuana wall art. Your living room could be a haven for weed lovers as they wade through a sea of hanging decorations and authentic cannabis greenery panels.
To ensure there are no surprised faces from your guests, ganja-related cards and invites can be used to set the tone. You could even craft your own, printing weed memes from the internet as invitation covers.
2. CANNABIS STRAINS TO PARTY WITH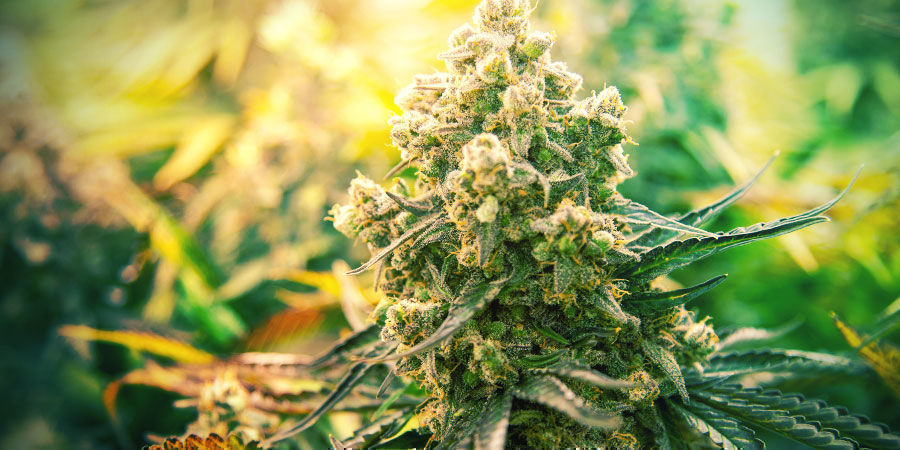 It's no good having all your friends over to party if they end up locked into the couch staring off into space. In certain environments, indica strains are perfect, but at your party, we only want upbeat, positive guests for an evening filled with laughter and jokes. Sativa strains are the best candidate for this task, with the following strains the ideal base for a fun-fueled party.
Girl Scout Cookies and Super Silver Haze are two prime candidates. The former boasts 22% THC with an energy inducing high, while the latter blends sweet and spicy aromas with a cerebral high that will have guests giggling for hours.
3. CANNA-FRIENDLY DRINKS
While there is a broad spectrum of canna-infusions drinks, between the hanging decorations and an ounce of Girl Scout Cookies, we figured you and your guests would welcome some respite from the symptoms of cottonmouth. If surfing the cosmos has you feeling parched, there are several drinks that not only taste great with bud but also help lubricate proceedings. Slushies are the ultimate go-to drink for any self-respecting stoner. The ability to blend every flavour you can think of is only matched by the incredibly crisp and refreshing attributes of the slushed ice. Fruit smoothies are also another popular choice but not quite as invigorating.
4. BAKE A BIRTHDAY SPACE CAKE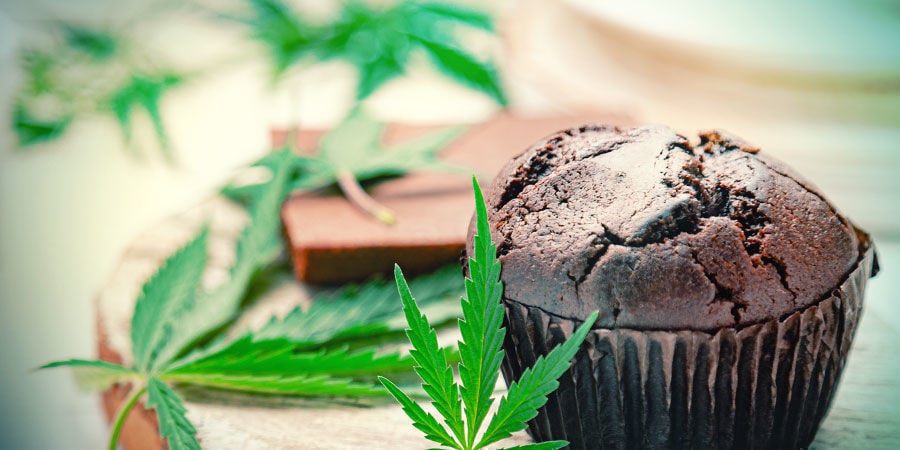 A birthday cake presents the opportunity to hit guests with a double whammy. Firstly, the recipe incorporates your favourite green herb, providing a high that is up to four times stronger than when smoked. Secondly, by using a weed leaf embossed cake mould, friends and family will know what to expect from your cannabis-inspired space cakes. Adding cannabis to your baking exploits is a simple affair; however, the majority of recipes utilise cannabutter so if you haven't already, preparing a batch beforehand to help streamline the entire process.
Should the worst happen and the cake looks a little lacklustre, it's not a problem. With a bit of icing and a few candles, your friends will be far more concerned with the not-so-secret ingredient than the presentation.
5. CANNA-SNACKS AND SWEETS
The sky's the limit when it comes to canna-snacks and sweets; there are so many mouth-watering options, picking our favourite is a tall order. However, making marijuana gummy bears is a simple but effective way of getting guests into the party spirit, and they taste great too.
For those preferring a savoury option, cannabis-infused guacamole is a great sharing option, especially when a bong is passed around at the same time. Also, the chances of there being any food left at the end of the party are slim so make sure you and your guests grab some when they can.
6. CANNA-GAMES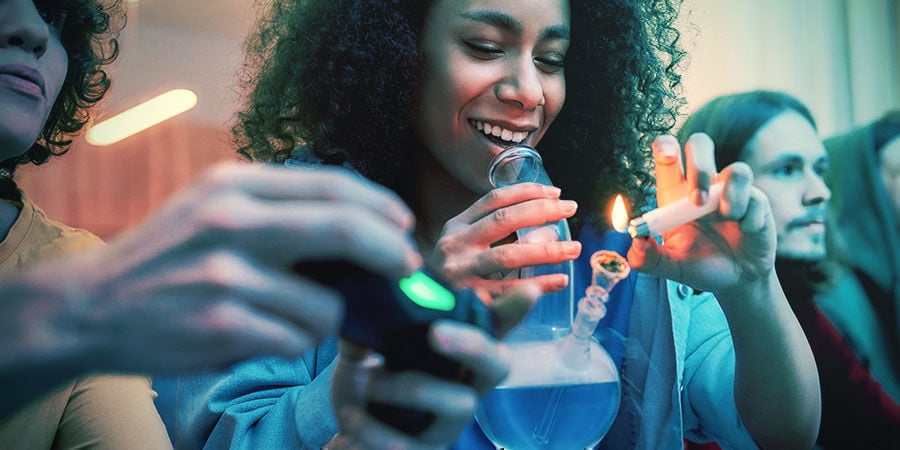 Party games are the very heart of any good event. They encourage everyone to get involved, and they can be a guaranteed way of getting some great laughs. Depending on your preference, racing or fighting video games make a great candidate for weed-themed games. The rules are simple, whoever wins gets to take a toke, while losers go without. Just make sure you don't have any reigning Mario Kart champions coming to the party.
A more traditional approach, without the need to turn the TV on, could be the slightly lewd but thoroughly fun "Never Have I Ever". The difference is if you are one of those people who has done the activity in the statement you get to take a hit on the bong. As well as finding out a lot more about your friends you will all be suitably high by the end.
7. CANNABIS PUB-STYLE QUIZ
Teams can be pairs or boys vs girls: as the host, you get to decide team structure. Each side then takes turns to answer several rounds of cannabis-themed questions. Guess the strain, name that tune, or quick fire rounds can all feature. While we cannot guarantee there won't be any cheating—especially with cannabis as the grand prize—a bit of competitive spirit usually brings out the best in people. Just remember it's always the quiet ones that surprise you with their insane marijuana knowledge. Finally, as the host, your decision is final, even if that means proclaiming yourself as the winner of the dank grand prize.
8. TOP CANNABIS TUNES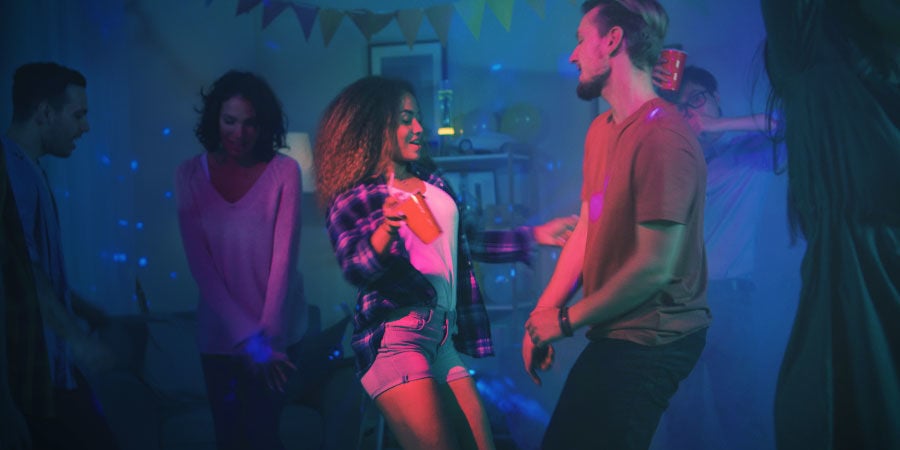 The phrase, "silence is golden" does not apply to cannabis-themed parties—or any party for that matter. To get the feeling right only the best tunes will do, luckily Zamnesia has that front covered with our very own cannabis-fueled playlist. Featuring modern hits, classic anthems, and everything in between, the playlist is guaranteed to have something for everyone. Best of all, many of the songs centre around the artist's love for weed. What could be more fitting for a cannabis-themed birthday party? With over twelve hours worth of music, let the beats flow and the good times roll.
9. CANNABIS ENTERTAINMENT
If you feel the mood of the party flagging, a quick burst of Netflix or a hilarious YouTube skit can help get everyone uplifted. If it is the end of the party and you want something to unwind too, Netflix shows like "Disjointed" and "Weeds" paint a comedic but realistic picture of life with marijuana. If a quick burst of comedy is more appealing, the "Between Two Ferns" interview featuring Zach Galifianakis and Barack Obama is a sure fire way to get some laughs, even if party goers have seen it before.
For a straight-up trippy experience, show your guests Die Woodys "Fichtl's Lied". When it starts, don't provide any context. You'll understand why as soon as it starts.
10. MAKE IT A CANNA-COSTUME PARTY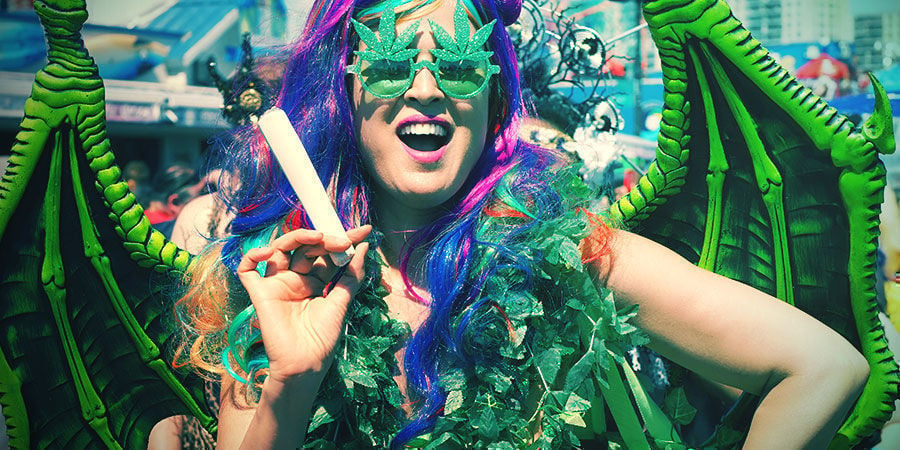 Although requiring some prior effort by party guests, encourage them to come in fancy dress. The catch is it has to be weed-themed with the most creative costumes earning a prize. Considering some guests could just come as a cannabis leaf, make sure to emphasise the creative requirement of weed-themed fancy dress.
For example, if you choose to have the Girl Scout Cookie strain on tap for its uplifting high, then you could come dressed as a stoner themed girl scout. Not only do a man's hairy legs look great in a skirt but it will get guests laughing as soon as they come through the door.
11. PARTY STYLE VAPING OR A DESIGNATED HOTBOX ROOM
The beauty of party style vaping is you can ask guests to bring the weed, and you'll supply the vaporiser. Our favourite pick would be the Volcano by STORZ & BICKEL. Cleanable mouthpieces, precise temperature adjustment, and an auto shut-off button will minimise the attention needed. If you want to take things to the next level, designating a bathroom or understairs cupboard as the party's hotbox location will elevate guests to new euphoric planes.
Hotboxing is simple, but make sure whichever location you choose has plenty of food and drink available, you don't want to have to come and bail out any over enthusiastic party goers.
https://www.zamnesia.com/uk/vaporizer-desktop/824-volcano-classic.html
12. CANNABIS GOODIE BAG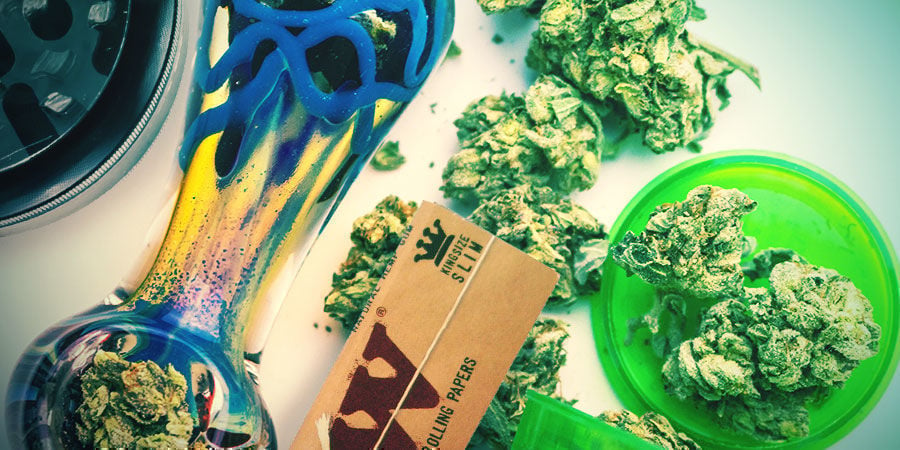 The guests are stoned, the onset of mass munchies has made sure there is no food left, and during the party, you managed to finish all episodes of "Between Two Ferns". With such a fantastic lead-up, how do you play out your guests one last time? By using a resealable baggy as a goodie bag and packing it full of lighters, stickers and for the truly gracious, maybe even a little of that home-grown weed you've been tending too for the last couple of weeks.
We know, you're right, there is no way that weed is being given away, let's stick to the grinders, stash jars and rolling papers. No matter what you choose to fill the baggies, one thing is guaranteed: your party will go down in cannabis history.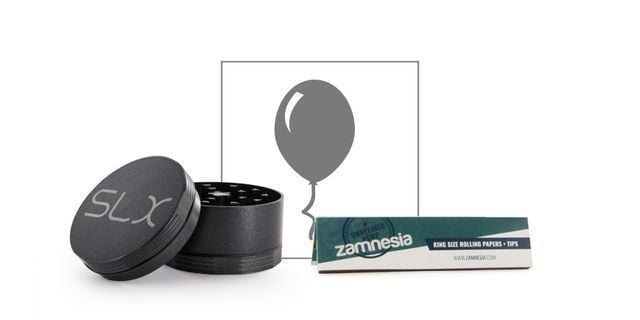 View Products