Blog
5 min
The Best Cannabis Strains And Extracts, According To Expogrow 2018
5 min
The cannabis industry is booming and Expogrow 2018 brought together the industry's best for a fantastic cannabis fair. Since so many businesses came prepared with unmissable strains, there was a Cannabis Cup held to award the best. Here are the winners of the Expogrow 2018 Cannabis Cup.
The Zamnesia team were at this year's Expogrow in Irun. The Basque region of Spain was an idyllic setting for this gathering of the best the cannabis industry has to offer. With so many breeders at this cannabis fair, many brought along their best strains to be judged in a Cannabis Cup. The resulting contest saw some extraordinary strains, many of them new innovations, revealed to the world.
The creativity on display led to heated competition. In the end, winners were declared in five categories. Three standouts in each category were given the seal of approval from Expogrow. Some of these strains are so new, they are not yet available to the public, but many of them are among the cannabis seeds available right now through Zamnesia. So check out this year's winners and get ordering some of the world's greatest cannabis strains.
In the list below, we only managed to describe the cannabis strains that are already on the market. If and when the others are made available to the public, we will update this page as soon as possible to represent the current situation more accurately.
BEST AUTOFLOWERING CANNABIS STRAIN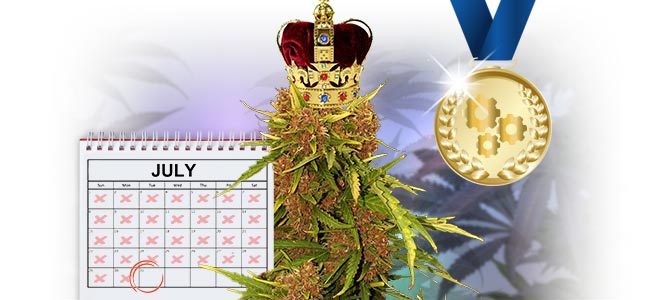 1. Auto Kritical Red by Mr. Hide Seeds
2. Monster Mash by Exotic Seeds
3. Auto Northern Cream by Mr. Hide Seeds
Auto Kritical Red (Mr. Hide Seeds)
Shades of orange, brown and even red await you when you see this plant bloom. She goes from seed to harvest in around 60 days. This is a reliable plant with lots of resistance against pathogens and a delicious caramel flavour to savour at the end.
Monster Mash (Exotic Seeds)
They were working late in the lab one night when their eyes beheld a wondrous sight. They had developed a great strain for harvesting bud within 8 weeks. This crossbreeding of Black Domina with Skunk and Kush strains is sure to deliver a soothing, mellow high.
Auto Northern Cream (Mr. Hide Seeds)
Northern Lights has been bred with many strains to form pretty reliable hybrids. This time it has been bred with Cream, and the result is a sweet treat shining with trichomes. The flavour is mild but with satisfying sweet tones of vanilla, candy and a bit of that Northern Lights spice.
BEST SOLVENT EXTRACT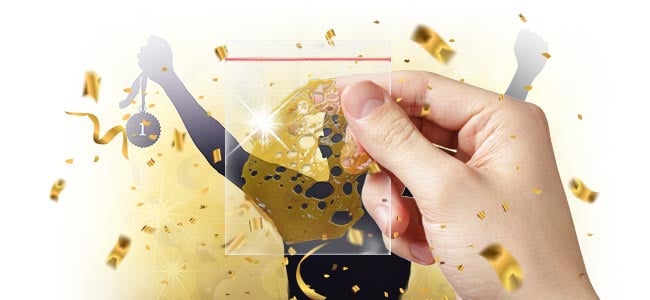 1. Chem Pie by Ripper Seeds
2. Diesel Glue by Kannabia
3. Dr. Lemon OG by Exclusive Seeds
Diesel Glue (Kannabia)
High THC content delivering a strong psychoactive high is a key part of high-quality solvent extracts. Kannabia Seeds are the innovative Spanish seedbank who recognised this when developing Diesel Glue. Black Domina, New York Diesel and an Afghan landrace were the strains bred together to form this sativa-dominant hybrid. Sativa is certainly a good variety for solvent extracts.
The particular effects of Diesel Glue bring a very powerful, energetic high. This is because the THC content reaches around 18–20%. Diesel Glue also comes with that invigorating diesel aroma that mixes citrus with peppery spices.
If you want a fast-growing plant with powerful diesel flavour, Diesel Glue is a speedy option with a flowering period of 8–9 weeks. The pungent, resinous buds that await should be plentiful under the right growing conditions.
Diesel Glue (Kannabia) feminized
Parents: Black Domina x New York Diesel
Genetics: 40% Indica / 60% Sativa
Flowering Time: 9-10 weeks
THC: 19%
CBD: 0-1%
Flowering Type: Photoperiod
BEST SOLVENTLESS EXTRACT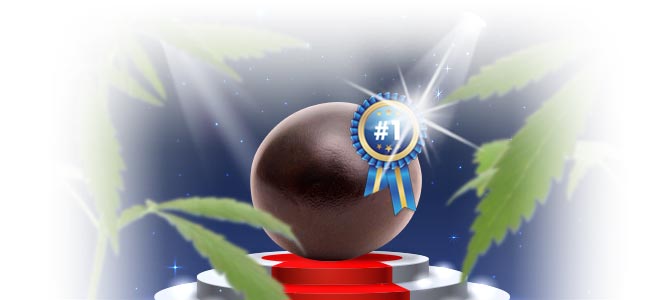 1. TIE: Dead Cheese by R-Kiem Seeds & Northern Lights #5 Haze by The Plant Seeds
2. Amatista by Green Wish Seeds
3. Mr. Jekyll Kush by Mr. Hide Seeds
Dead Cheese (R-Kiem Seeds)
When it came to the best solvent-free extract, there was a joint first place. It was too difficult to pick a winner from two strong contenders. The award went to both Dead Cheese and Northern Lights #5 Haze.
Dead Cheese, as the name suggests, has some pungent cheese aroma. This is due to parent plant Exodus Cheese. However, Chem Dawg #4 is the other parent plant, lending it a more sweet, Kush flavour. As these two tastes combine, a faint hint of whiskey appears in its aroma. Dead Cheese will flower in 8–9 weeks with good resistance to different kinds of stress.
Northern Lights #5 Haze (The Plant Seeds)
Northern Lights #5 Haze has genetic lineage from a lot of landraces all over the globe. The resulting THC content is around 14–15% with a very nice sativa buzz from its Haze properties. The uplifting high should banish fatigue and depression as you breathe an aroma of spices, incense and a touch of fruitiness. This hybrid leans heavily towards sativa and is a must-try for any sativa lover.
Amatista (Green Wish Seeds)
Flowering over 60–65 days, the plant of Amatista lends itself nicely to extract form. Green Wish Seeds have named La Amatista, or "The Amethyst", for its violet tinge and sweet fruity flavour. The flavour matters a great deal to an extract, just like the THC content and the effects produced. Expect a soothing indica calm without locking you to the couch.
Mr. Jekyll Kush (Mr. Hide Seeds)
There are more than two sides to the brand new strain Mr. Jekyll Kush. OG Kush, Cal Train Wreck and Big Bud are all part of the heritage of this indica-dominant hybrid. These have combined into a strain that will get you very high very quickly. The THC:CBD ratio is approximately 12:1, with THC levels reaching as high as 24%. Its pine-smelling green buds will blow you away.
BEST CANNABIS INDICA STRAIN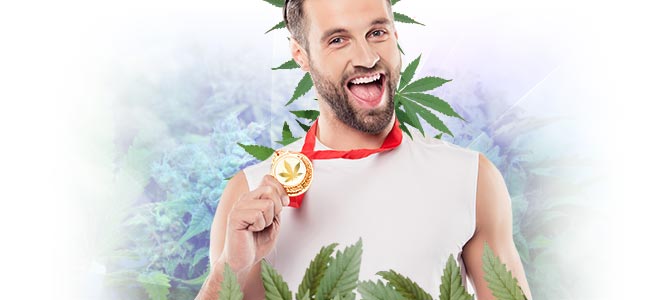 1. Franco's Lemon Cheese by Green House Seeds
2. Gelato Plant by The Plant Seeds
3. Shiskaberry by Barney's Farm
Franco's Lemon Cheese (Green House Seeds)
Keen to discover and develop new strains, Green House Seeds have topped the competition for Best Indica with Franco's Lemon Cheese. No strangers to breeding excellent indicas, Green House Seeds made this in tribute to the late cultivator of CBD strains, Franco Loja.
The cheese properties come from Exodus Cheese and the lemon-citrus side of the flavour from Super Lemon Haze. These were two of Loja's favourite cultivars. The combination of a spicy savoury flavour with intense lemon is mouth-watering. With THC content surpassing 21.5%, the high it brings will reduce pain and stimulate appetite.
Shiskaberry (Barney's Farm)
Another popular seedbank with its own beloved coffee shops in Amsterdam is Barney's Farm. They deliver on impressive strains that are too good to pass up. Shiskaberry is a great example of a special cannabis strain to die for. DJ Short Blueberry has been bred with a very pure Afghan Kush. The result is a pure indica that often grows beautifully vivid purple leaves and a dazzling frosting of trichomes.
The combination of sweet berry taste with the spiciness of Hindu Kush landraces is a nice accompaniment to this indica high. It is the kind of high that will be uplifting at first before the gradual onset of intense relaxation. Flowering over 8-9 weeks, this plant is best suited to growing in a drier climate.
BEST CANNABIS SATIVA: THE FRANCO LOJA SPECIAL AWARD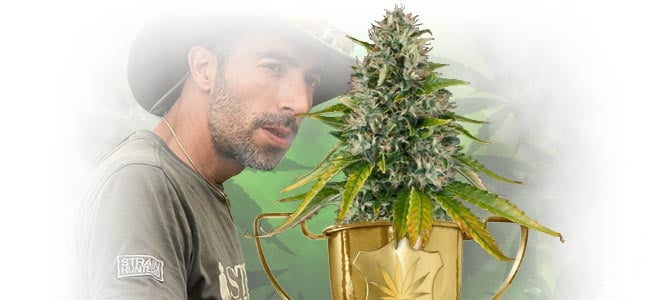 1. Colombian Jack from Kannabia Seeds
2. Spicy Bitch from Exotic Seeds
3. Arjan's Haze #1 from Green House Seeds
Spicy Bitch (Exotic Seeds)
Spicy Bitch is a name with a whole lot of attitude. It is backed up by the work Exotic Seeds put into developing it. As the runner-up for Best Sativa in a competitive category, you know Spicy Bitch must deliver a powerful high and a rich, spicy flavour. No less can be expected from this combination of Queen Mother and AK-47 Pre 2000.
Arjan's Haze #1 (Green House Seeds)
Arjan's Haze #1 has won prizes again and again. It is not all that surprising to see it recognised once more as a top-notch sativa. A particularly industrious cultivator from Green House Seeds ended up producing a whopper Haze with over 21% THC content. The paleness of the plant is reflected in the minty edge to its spicy flavour. Such an aroma will clear the head as the long-lasting high sets in. The high is incredibly sharp and invigorating, no less than can be expected from a combination of G13 and Haze.
If you are looking to grow your own, it will flower over 11 weeks. The high THC content and bountiful yields are a wonderful payoff for your patience. Indoors, it could yield up to 900 grams per square metre. Growing outdoors, in a range of climates, yields of 1500 grams per plant have been recorded. Get your ideal growing setup and plant some Arjan's Haze.
A BIT OF INFO ON EXPOGROW
The Ficoba in Irun, Spain was the setting of this cannabis fair and competition. Spain was a natural location; cultivation of cannabis is flourishing in Spain to supply the nation's cannabis clubs, and research into higher production standards has made Spanish companies stand out.
The particularly successful Spanish seed bank Kannabia Seeds was a co-organiser of the event with Spanish supplier of grow equipment Plantasur. The other co-organiser was Positronic Seeds. Famous Amsterdam coffeeshop chains such as The Bulldog and Barney's sponsored the event, like many other cannabis businesses from around the world. Many more came to show what they had to offer the industry. Amidst all the business of the exhibition, there were also fun activities and live music. Expogrow is an important fixture in the calendar and a very fun one at that. Take it from us, travelling to next year's Expogrow is recommended.