Details Per Nutrient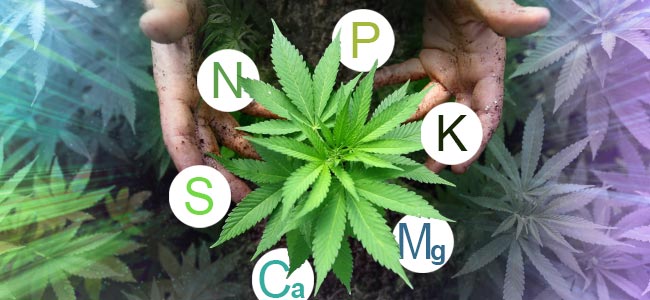 Cannabis is a tough plant, that can survive in poor soil with little attention. Giving it the exact food it requires at the ideal time during each phase of growth means booming marijuana. Cannabis responds vigorously to one type of nutrient mix for early growth, to another for vegetation and yet another for flowering. Nitrogen-rich mixes for vegetation and extra calcium and magnesium during flowering are typical.
Being able to identify nutrient problems like deficiencies or overfertilizing means an early solution. The less time spent recovering from shock, the more time plants have to make flowers. Nutrient problems rarely occur in a well prepared organic soil. The microorganisms act as a buffer to all kinds of variations in conditions. Zamnesia shares their nutrient know-how for getting chunky buds and some good soil recipes too.