Vaping On A Budget: The Best Affordable Portable Vaporizers
2 min
Vaping offers a convenient, consistent, and flavoursome way for weed lovers to enjoy their favourite herb. Many portable vaping devices will last all day, and can accommodate dried herb, concentrates, resins, and e-liquids. However, all that technology in the palm of your hand can come at a cost, and many users struggle to stomach the price of the market's leading vape units.
You needn't worry though—Zamnesia has put together a selection of the industry's finest vaporizers with two crucial attributes: they're both affordable and portable!
THE FIVE BEST AFFORDABLE AND PORTABLE VAPORIZERS
Let's jump straight into five of the best portable vaporizers you can buy today, no matter how tight your budget. A world of intense vape clouds is only a few clicks away…
FLOWERMATE AURA
The Flowermate Aura does it all; it can vape dry herb, concentrates, resins, and liquids. It is small discreet and stylish, able to fit into a pocket or handbag with relative ease. The straightforward design makes it extremely user-friendly, and as it is an electronic option, there is no worrying about imprecise temperature; once set, the Flowermate Aura reaches the exact heat you want in less than a minute. This pen vaporizer is 15cm long, has a 2-hour continuous use battery life, and can be charged via USB. Most of all, it is affordable, coming in at a modest €99. For someone looking for a multifunctional, easy to use, no-fuss vaporizer, the Aura is a good place to start.
VAPONIC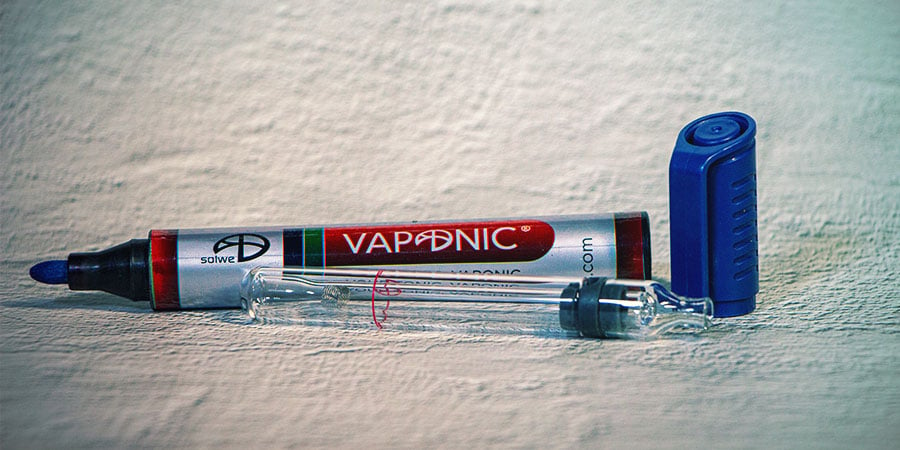 The Vaponic is all about stealth and simple use. It consists of two intricate glass cylinders, one within the other, connecting to a glass mouthpiece. It can vaporize herbs, concentrates and resin without any difficulty, but does require a butane lighter for manual heating. The trick is to hold the flame below the herb chamber without actually allow it to touch. It can take a bit of practice, but once mastered, offers affordable and efficient vaping every time. The Vaponic comes with a magic marker pen outer case, allowing for shock resistant and stealthy storage. At €34,95, it is one of the cheapest portable vaporizers around.
DYNAVAP VAPCAP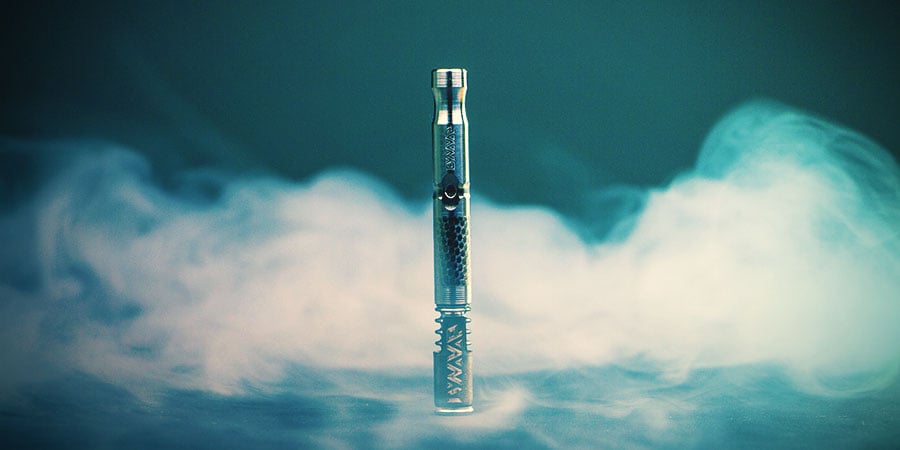 Medical-grade stainless steel, sleek, ergonomic design, flame-powered; there's a lot to like about the DynaVap VapCap M. The 2019 edition has been revised to include a double-grooved helix for improved airflow, a textured grip, and a larger carb hole. While these amendments may sound minor, they further enhance the overall experience of the VapCap M. Even better, this small but mighty unit accommodates both dried herb and small pieces of resin. Simply remove the cap, load, and heat while rotating the device. Once you hear a click, it's time to lose yourself in dense clouds of euphoric bliss.
At the bargain price of €75, the VapCap M promises portable vaping that won't break the bank.
BOUNDLESS CFC 2.0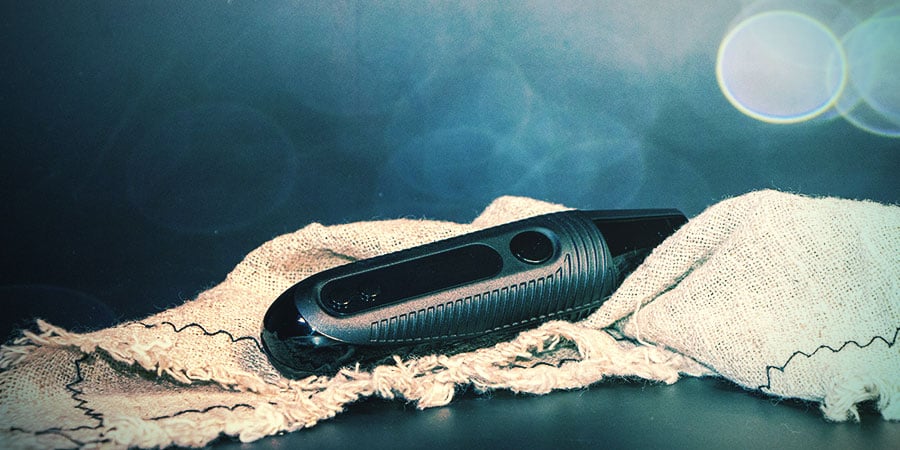 Although the Boundless CFC 2.0 is an herb-only device, don't let this put you off from the immense potential of this product. This handheld vape unit packs tons of incredible features into a slender design, for an even slimmer price. The updated Boundless design not only offers improved comfort, but now includes an adapter for use with a glass water pipe. A temperature range of 60–230°C (140–446°F) ensures you can fine-tune the density of vape clouds to your heart's content.
The combination of pocket-sized design, rechargeable battery, and conduction heating may have you thinking the Boundless CFC 2.0 has a price to match its extensive features list—this couldn't be further from the truth. At a mere €79, you get an extraordinary amount of vapor for your money.
STORM VAPORIZER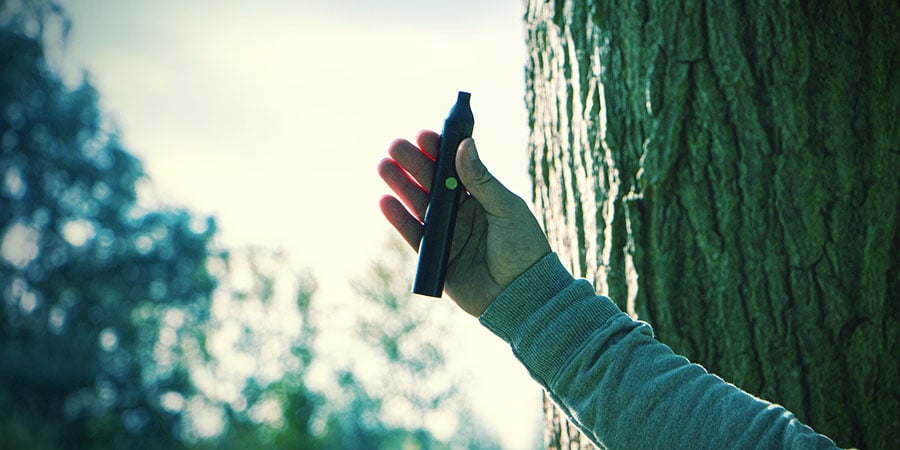 Considered a veteran in the world of portable vaporizers, the Storm vaporizer proves that one button is all you need for pure, incredibly tasty vapor. The stealth design of the Storm ensures you won't attract any unwanted attention while you're enjoying the versatility of this portable unit. The Storm accommodates both dried herb and concentrates, and packs a host of accessories. At your disposal are glass and rubber mouthpieces, spare screens, a cleaning brush, packing tool, tweezers, and a super handy USB charging cable.
Don't be fooled into thinking the Storm is merely a good-looking, competitively priced (€89) portable vaporizer. Take a look under the hood, and you'll find a ceramic chamber and isolated vapor path designed for outstanding purity and taste.