New Zamnesia Strain: Girl Scout Cookies Auto
3 min
With Girl Scout Cookies Auto, Zamnesia launches an automatic version of the famous strain, featuring almost identical qualities to the original. Plus, GSC Auto is easy to grow and still delicious and potent!
Zamnesia has upped the ante again and listened to your requests. Last year, we brought the delicious and super potent Girl Scout Cookies to Europe for the first time, and now, we're raising the bar even higher by giving you an automatic version of this highly sought-after strain. Autoflowering strains are riding the crest of a wave at the moment because, with short summers in most parts of Europe, the weather is not optimal for growing regular photoperiod cannabis. That's why auto strains are a great option for the outdoor gardener in particular.
The famous American cultivar is now easier to grow than ever, but still retains all the qualities you love about it. Let's have a look at the characteristics of Girl Scout Cookies Auto, the history behind this strain, and what advantages the autoflowering version has for growers.
ALL ABOUT GIRL SCOUT COOKIES AUTO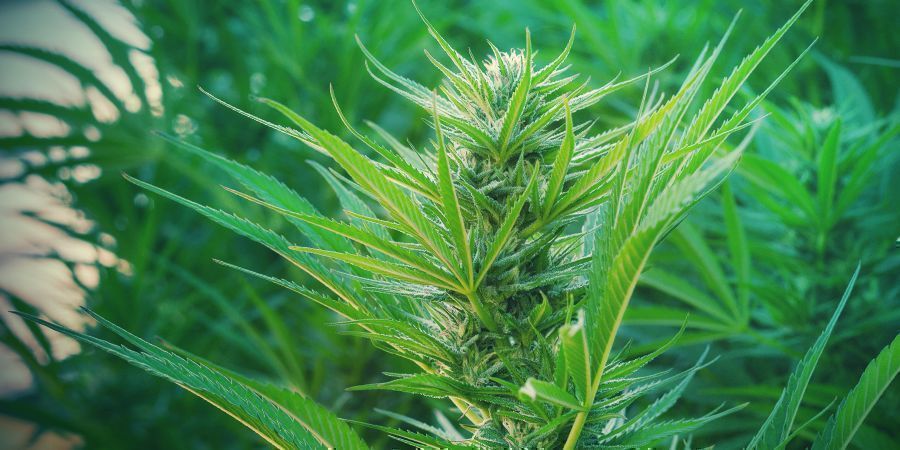 Girl Scout Cookies (GSC) itself is the award-winning cultivar from the West Coast that took the world by storm. It's a cross of OG Kush and Durban Poison. GSC is not only extremely potent with a nice breadth of effects, it also became super famous thanks to its unique flavour profile that brought a new and never-before-experienced taste to the cannabis scene.
This flavour resembles the famous cookies it was named after. Prior to that, you had your Skunks, Hazes, and Kushes. Now, Cookies are their own little extra line of genetics. Since its launch, the Cookies family expanded widely, with many new crosses appearing on the market. GSC expresses different phenotypes, which broadens the potential of this strain "genre" even more. Today, GSC asserts its position among the legends of the cannabis game, and has even became a new classic in its own right.
To create an automatic version of Girl Scout Cookies, it got crossed with ruderalis genetics. This makes for a mix of 20% sativa, 60% indica, and 20% ruderalis genes. This way, Zamnesia managed to retain every appealing quality of Girl Scout Cookies, but with the added benefits of an autoflowering version.
The iconic fragrance and flavour profile are still there. Girl Scout Cookies Auto is definitely the perfect strain for dessert after a delicious dinner. Connoisseurs appreciate the signature biscuit aroma and the subtle minty aftertaste that made the original version so special. It is a tasty combination of sweet and earthy notes.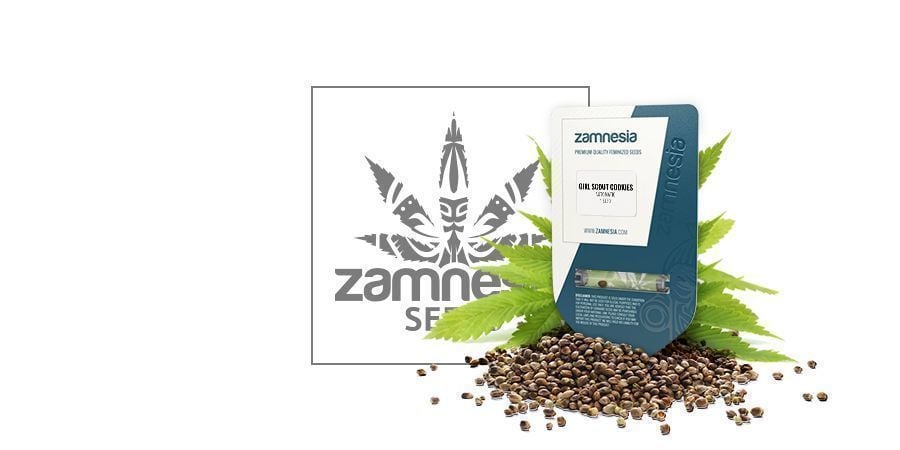 View Product
With 18% THC, Girl Scout Cookies Auto is uber-potent for an autoflowering strain. This means the effects will hit you hard and last for hours. The effect is a pleasant balance between a heavy couchlock and a cerebral, euphoric high. The variety doesn't contain much CBD, but still can help treat ailments that benefit from high THC content like pain, nausea, and appetite loss.
GROWING TRAITS OF GIRL SCOUT COOKIES AUTO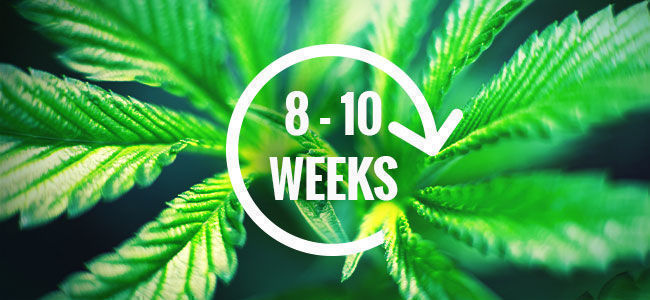 Due to the present ruderalis genetics, Girl Scout Cookies Auto finishes its life cycle in only 8–10 weeks from seed. That's incredibly fast! All those Cookies fans won't have to wait that long to put their hands in the jar anymore. But the strain gets taller than the average automatic plant. Heights of 60–140cm are common with this variety. The plant shows its beauty in twisting green calyxes that are wrapped in purple leaves and fiery orange pistils. In the hands of experienced growers, Girl Scout Cookies Auto can achieve yields between 325–450g/m² in indoor setups.
Outdoors, the strain will thrive in a hot climate and will deliver amazing crops. Since this autoflowering version blooms independent of the hours of sunlight, you can harvest multiple crops in one season. Outdoor growers will accumulate a stash up to 130–180g/plant.
ADVANTAGES AND DISADVANTAGES OVER THE PHOTOPERIOD VERSION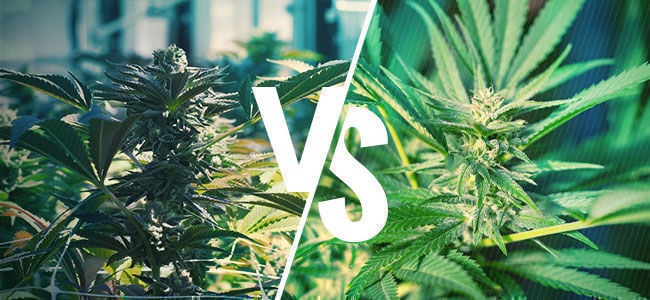 The obvious advantage over the photoperiod version is, of course, the shortened life cycle of Girl Scout Cookies Auto. Indoors or outdoors, you are able to harvest multiple runs in one year or even one season. Most photoperiod strains have the same flowering time as GSC Auto's total life cycle! Another bonus, especially for beginner growers, is that the strain is much easier to grow. You will just have to follow basic protocol for growing cannabis, and you should be fine. No need to worry about maintaining exact light cycles to induce flowering, etc.
The larger size of this variety compared to other autoflowering strains leads to a greater yield, but can also be a problem if space is an issue in your setup. Furthermore, the largest yields of delicious Girl Scout Cookies buds are still achieved with the photoperiod version, reaching up to 425–500g/m². Other than the photoperiod version's elevated THC content of 23%, both strains are pretty similar in terms of flavour, aroma, and effect. After all, this was the goal in creating an automatic variety of Girl Scout Cookies to begin with.
WHO IS THIS GIRL SCOUT COOKIES AUTO FOR?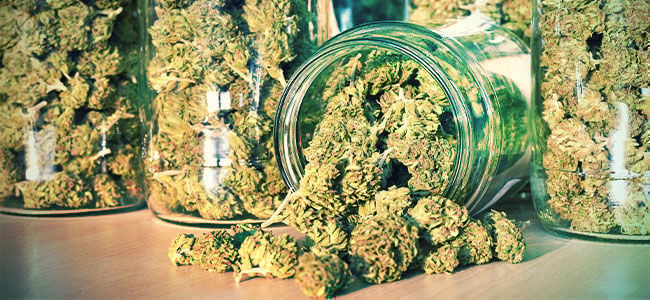 First of all, the impatient growers that want to have dank Cookies buds in their jar as soon as possible. And, as mentioned above, the strain is easier to grow, so it is perfect for your first foray into cultivation—or if you're looking to avoid as many hurdles as possible. Needless to say, seasoned growers can really maximise the potential of this plant. Particularly, outdoor gardeners in less-than-perfect environments will benefit from the shortened life cycle.
Overall, the finished product is designed for the true marijuana connoisseur. Each of its characteristics is just so special that you will really experience a whole new world of cannabis with this one. If you have smoked Skunk, Haze, and Kush for the longest time, you will absolutely feel the refreshment Girl Scout Cookies Auto will bring to your palate.
This strain is for the recreational and medical user alike. Although patients won't be able to benefit from high CBD content, numerous symptoms can be alleviated with the help of this strain. In general, Girl Scout Cookies Auto is a great strain for the evening, watching movies, playing video games, and chilling out with your friends. It is a superb autoflowering version of the next generation, boasting big yields, a delicious aroma, and a dank taste that you won't soon forget.