Blog

2 min
How To Make Magic Truffle Pesto

2 min
If you are the average psychonaut, you will love the effect of Magic Truffles, but you would prefer their taste to be less pungent. This recipe for Magic Truffle Pesto helps mask the truffle flavour.
OUR MAGIC TRUFFLE PESTO RECIPE FOR A TASTY TRUFFLE EXPERIENCE!
The Magic Truffle, also known as Philosophers' Stone, is one of the most amazing natural psychedelics we have to offer. That is - of course - just our humble opinion, but there are not many other products that will send you as far into space as this little nugget will.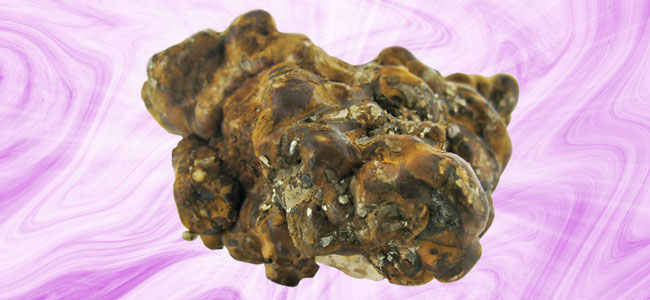 Magic Truffles grow underground and contain high concentrations of psilocybin, the active compound responsible for the truffles' psychedelic effect. If you have ever tried Magic Truffles, you will know that their effect is strong and long lasting. The same can be said about its flavour, unfortunately. Seasoned psychonauts find it difficult to describe its flavour profile, commenting that it "tastes like nothing else out there", and not getting much further than using the descriptive term "disgusting".
However, some might be less sensitive to the - for most consumers - overbearing flavour. They are the lucky few, able to macerate the truffles between their jaws without succumbing to the gag reflex. Others may be 'OK' with the flavour, as long as it does not have to be chewed for too long. Use of the Truffle Grinder can help there, and make the experience less nauseating. And then there is the lion's share of consumers, who find the strong flavour difficult to overcome, and are barely able to mash and swallow. The prospect of an intensely trippy journey is what gives them the extra push they need to keep it down.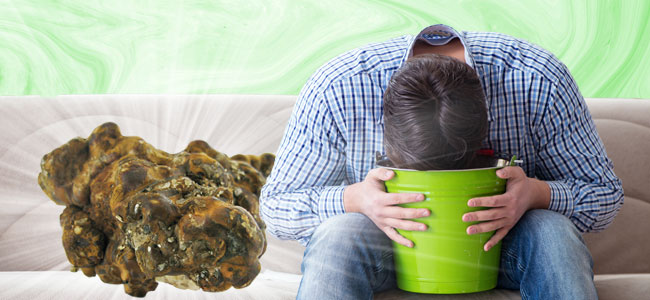 But what if we told you there is a way to make this activity all the more pleasant, dare we say, even gastronomic? Well, in our quest to help others enjoy this beautiful and natural product, we present you with a recipe that and your fellow psychonauts may enjoy. It is simple to prepare, and even easier to ingest.
INGREDIENTS
Not everyone likes the taste of magic truffles, and the strong flavours included in this pesto do a great job of hiding the bitter taste of psilocybin. It's great with toasted pita bread or carrot sticks! Here is what you will need to make it: 
Magic truffles - you can adjust the dosage to your preference
2 cups washed fresh herbs - to your taste. Basil, coriander and parsley all work well
1 cup parmesan cheese (or nutritional yeast for a vegan version)
½ cup chopped walnuts or pine nuts
2 cloves fresh garlic
½ cup extra virgin olive oil
1 tbsp freshly squeezed lemon juice
A good pinch of Himalayan pink salt
A good pinch of fresh ground black pepper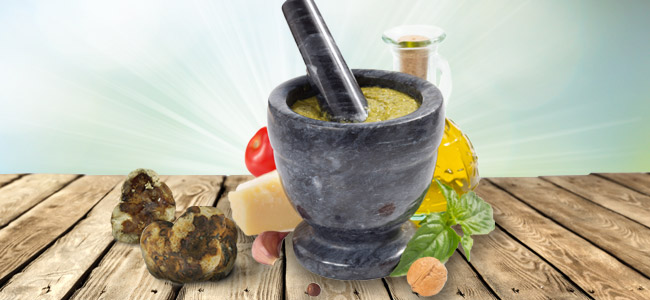 PREPARATION
It's easy to prepare - just add all the ingredients to a blender and process until it's just a little chunky. This recipe is made raw and therefore none of the psilocybin in the truffles will degrade due to heating. Make sure to consume your pesto on an empty stomach to achieve the maximum possible effect. Enjoy your trip!
Written by: Zamnesia
Zamnesia has spent years honing its products, ranges, and knowledge of all things psychedelic. Driven by the spirit of Zammi, Zamnesia strives to bring you accurate, factual, and informative content.

Find out about our writers
---