Blog

5 min
The Best CBD and THC Cannabis Strains for Pain Relief
5 min
You probably already know that cannabis is widely thought to help manage pain, but with so many different cannabis strains with various pain relief properties available, choosing the right strain can be difficult. Ah, but it's difficult in a good way! Because these days you're spoiled for choice when it comes to medicinal marijuana.


More people around the world are now looking towards cannabis to find relief for many types of pain. In some countries medical cannabis has now become the treatment of choice for patients with painful conditions, including multiple sclerosis or arthritis.
Many countries have relaxed their cannabis laws in the recent years, allowing patients in some countries to legally obtain medical cannabis as an alternative, or as an addition to conventional pain medications, which are often addictive and can come with a host of negative side effects.
Patients can now choose from a multitude of cannabis strains that contain different levels and ratios of THC and CBD. This can sometimes prove overwhelming, and make the choice difficult. Here is what you need to know about choosing the best CBD and THC cannabis strains for pain relief.
CBD OR THC STRAINS?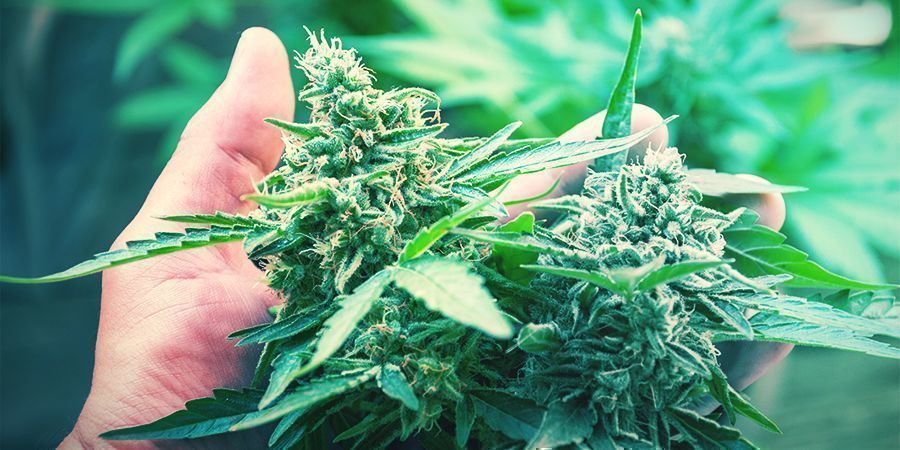 Cannabis contains hundreds of compounds, such as cannabinoids, terpenes and flavonoids, and most of them are believed to play a role in therapeutic effects of cannabis. CBD and THC are considered the two major cannabinoids and are known to most people. What's important to know is not just that each of those cannabinoids can have a particular effect on the body, but also that their ratio can result in different reactions. This makes the amount of CBD or THC in a strain a factor that you should consider if you want to use cannabis for a specific therapeutic purpose, or want a desired effect.
However, you also need to remember that everyone is different, and can have different reactions. For example, some people may be sensitive to THC or they find that THC doesn't help them with their pain, while they respond well to CBD. Other patients may find that cannabis high in THC is more effective for them, or that they get the best relief from strains with a balanced amount of these two cannabinoids. The bottom line here is that you want to find out for yourself what type of cannabis works best for you.
THE BEST MEDICINAL CBD STRAINS FOR PAIN RELIEF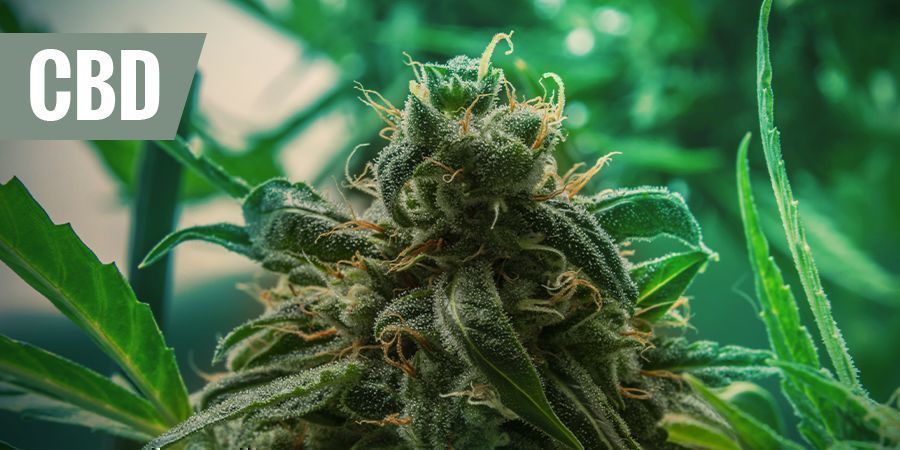 CBD Fix Automatic
From the team at Zamnesia Seeds comes CBD Fix Automatic. Quite aptly named, as this is indeed a quick way to get a hearty CBD fix. Boasting 10% CBD and around 1% THC, the effects are subtle but undeniably soothing. Trying to unwind after a long day without getting high in the process? This is the strain for the job!
Joanne's CBD
Joanne's CBD by Royal Queen Seeds is a 50% indica, 50% sativa hybrid that boasts a sizeable CBD content of 15%. Giving rise to some lucid and soothing effects, whether smoked or vaped, Joanne's CBD is sure to deliver. She also provides some pretty hefty yields whether cultivated indoors or outside.
Swiss Dream Rose Auto CBD
From the good folks at Kannabia comes a hybrid that takes the finest points of her heritage to deliver a flavourful (and CBD-packed) experience. With impressive CBD levels of around 17% and a delectable berry flavour, it's easy to enjoy every hit of Swiss Dream Rose Auto CBD. Perfect for edibles as well as a smoke. This is one effortless strain from top to bottom.
THE BEST THC STRAINS FOR PAIN RELIEF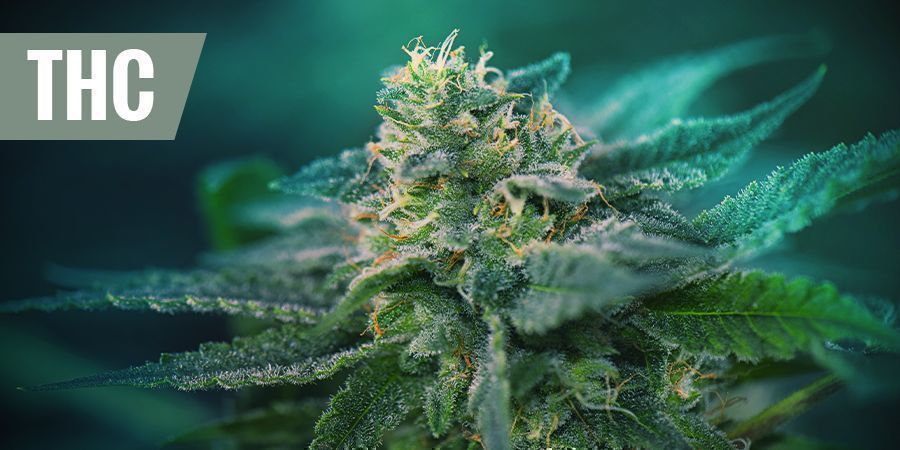 Cream Caramel
Cream Caramel by Sweet Seeds is a 90% indica that can deliver high amounts of THC while pleasing your palate with a fabulous smooth taste. Yet another highlight of the strain is her very strong resistance which makes her a good choice to grow in less than favourable conditions.
Blue Dream
This sativa powerhouse boasts 19% THC and is certainly no slouch when it comes to effects or flavour. Taking 9–10 weeks to flower, Blue Dream will become a reality soon enough. Boasting moments of creativity and euphoria, her effect eventually settles into deep relaxation thanks to some soothing terpenes. Coupled with sweet, fruity flavours, Blue Dream is perfect for those moments when you need to let all the worries go.
Northern Lights
Northern Lights is a true classic and still a big favourite not just among recreational cannabis aficionados. Medical users also take advantage of this world-class bud. The indica-dominant strain delights with potency, good resin production and spectacular flavour. She will reward you with excellent yields only after 7 weeks of flowering!
THE BEST 1:1 STRAINS FOR PAIN RELIEF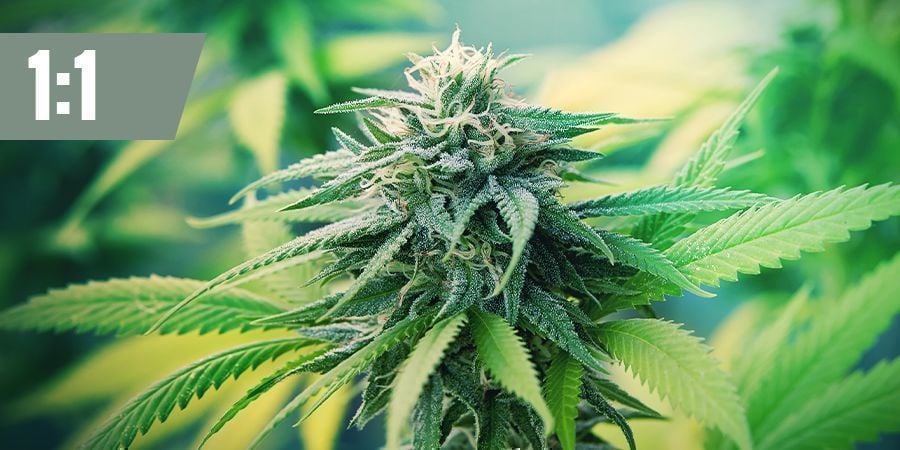 Painkiller XL
The name shouldn't leave much doubt about this girl's specialty. Painkiller XL, as you may have guessed is a superb medical strain that brings about 9% of each cannabinoid on the table. This way, you can enjoy her therapeutic effect with only just the slightest "high" and no undesired side effects. She is great for chronic pains, headaches and migraines and many other conditions.
Cannatonic
As one of the first balanced, 1:1 medicinal cannabis strains, Cannatonic is a true medicinal cannabis classic and still a favourite herbal medicine for many. The 50% indica-sativa hybrid doesn't just taste great and shine with great therapeutic potential. She can reward you with good yields in 7-8 weeks of flowering.
The Church CBD
The Church CBD by Greenhouse Seeds might not provide an out-of-body religious experience; however, her 1:1 THC to CBD ratio (11% each) is bound to chill all those who try her. As a 60% indica, 40% sativa hybrid, she offers the best of both worlds, with some euphoric highs and mellow relaxation that all will love.
DIFFERENCES BETWEEN CBD AND THC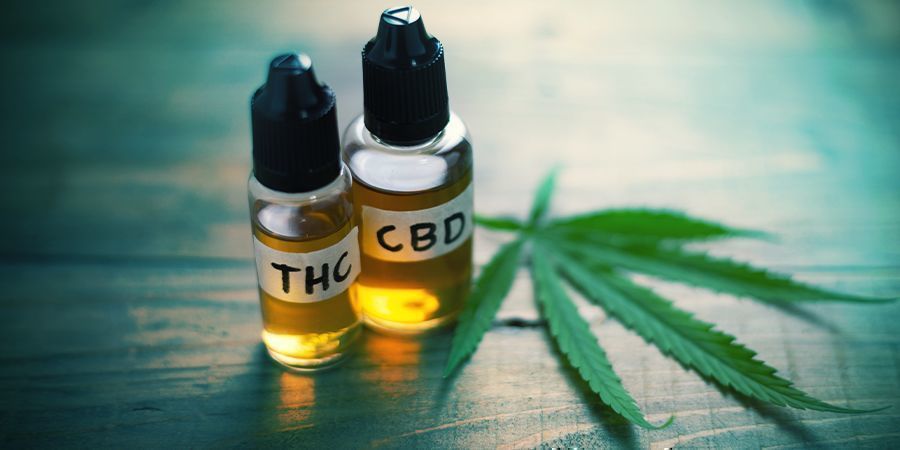 Cannabinoids interact with our endocannabinoid system and produce various effects, which can be anything from pain relief and reducing inflammation to affecting our mood or giving us a relaxing high.
One of the differences between CBD and THC is in how these molecules bind to cannabis receptors in the endocannabinoid system. THC binds to neuronal receptors known as CB1 with high affinity, while CBD modulates some non-cannabinoid receptors and ion channels. CBD can reduce the psychoactive effects of THC and its unwanted effects, such as paranoia, anxiety or a rapid heart rate that some people can experience with certain cannabis strains.
As for the medicinal benefits of THC and CBD, it has been shown that THC has pain-relieving, anti-inflammatory, anti-nausea and sedating effects. CBD works in a similar way, but adds to it relaxing, anti-anxiety, anti-psychotic and powerful anti-seizure properties. It is the combination of both that can make for the optimal therapeutic effect.
Here are some guidelines on strains with different ratios of THC and CBD and their effects:
THC Only Strains (Containing Little or No CBD)
Cannabis strains that are high in THC and contain no CBD (or very little) will give you the most psychoactive effects. These powerful strains, for example Gorilla Glue or the famous Girl Scout Cookies will all make for a fabulous "high", but they may not be optimal if you are taking cannabis mainly for pain relief. On the other hand, their intense euphoric high may help some patients cope better with pain.
Strains with a 2:1 THC:CBD Ratio
Strains with about twice the THC level compared to CBD can still provide you with a powerful high effect, but the CBD in them makes the effect a tad more mellow and more relaxed. These strains, for example Amnesia Haze or OG Kush, can also help reduce some of the possible negative effects from high THC levels so there is less of a chance for anxiety or paranoia. These strains can be a good choice if you want to treat chronic pains, migraines and muscle spasms.
Balanced Strains with a 1:1 THC:CBD Ratio
Strains that contain about the same amount of THC as CBD can often provide most medicinal benefits and therapeutic relief with little, if any negative side effects. These strains can be great if you want relief from many types of chronic pains, and they can also help with muscle spasms. They are very relaxing and can help with sleeping troubles, which is common among those who suffer from chronic pains. Good strains with a balanced THC:CBD ratio are Cannatonic or Critical Mass CBD, among others.
Strains with a THC:CBD Ratio of 1:2
Cannabis strains that have about twice the amount of CBD to THC can be great for those users who are sensitive to THC, but still want to take advantage of the benefits that it can provide. The copious amount of CBD in these strains can pretty much eliminate any negative effects from THC. With these strains you will only get the slightest mellow "high" effect, but can enjoy the very relaxing and therapeutic effects of CBD.
Cannabis strains that contain no THC (or trace amounts of less than 1%), but are rich in CBD are ideal for those who want to medicate without any psychoactive effects. Low THC strains can provide the pain-relieving, mood-lifting and relaxing benefits of CBD, with pretty much no high. This makes them ideal strains for everyday use.
OTHER WAYS OF GETTING YOUR DAILY DOSE OF CBD
If you find that CBD alone is all that you need to treat pains, or you don't care for smoking or vaping cannabis, you have more options of getting your dose of CBD. You can also find various CBD oils, capsules and crystals. With these CBD products you can dose CBD accurately, which makes them ideal for therapeutic use.