Top 10 Cannabis Growing Books — Beginner To Advanced
5 min
When it comes to growing cannabis, there is always something new to learn. With these well-respected cannabis cultivation books, you can learn how to grow healthy plants and obtain THC-rich marijuana harvests from the world's top cultivation experts.
Growing cannabis might seem simple. After all, it's called weed for a reason, right? While it's definitely possible to grow cannabis with little to no fertiliser, training, or any other intervention, you'll soon learn that intervening with your plants' growth is far more fun and produces way better results.
To help you improve your skills as a grower, whether you're a veteran or just getting started, here's our handpicked selection of the top 10 books on cannabis cultivation.
The Best Cannabis Books for Beginner Growers
If you love cannabis, chances are you've been tempted by the idea of growing your own. But taking that idea and turning it into a reality can be daunting, especially if you've never grown cannabis before. That's where these books come in; designed to teach inexperienced growers everything they need to know in order to start growing, the books listed below are the perfect jumping-off point for those who have never grown before.
The Sinsemilla Technique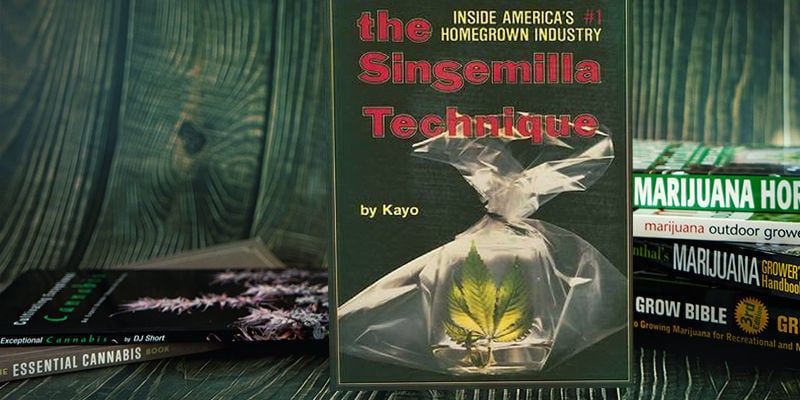 Written for "the curious as well as the experienced", The Sinsemilla Technique takes an in-depth look at a cultivation method that's completely revolutionised the way we grow, know, and enjoy cannabis.
Sinsemilla cultivation is all about growing unpollinated female cannabis plants and harvesting bigger, more resinous flowers. While it's now considered pretty much the standard way of growing weed, sinsemilla cultivation is relatively new. This book will help you understand and apply the foundations of growing seedless cannabis flowers.
Author, year: Kayo, 1992
Historic overview of one of the most revolutionary cannabis grow techniques
Packed with detailed information, charts, pictures, and much more
134 pages
Marijuana Grower's Handbook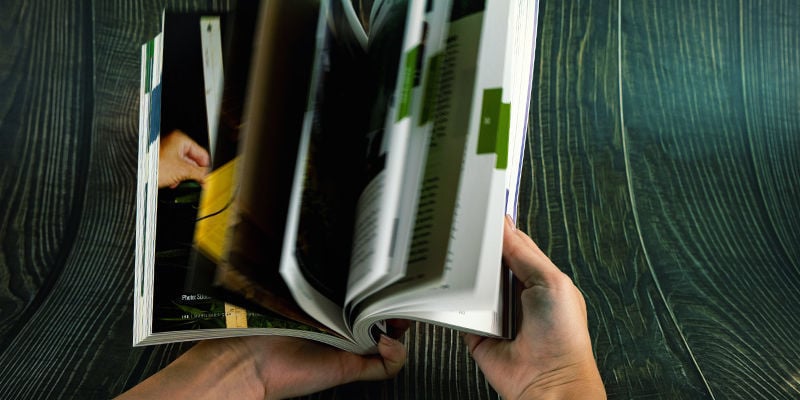 Ed Rosenthal's Marijuana Grower's Handbook is arguably one of the most iconic books on cannabis cultivation ever written. Rosenthal is a huge name in cannabis, known not only for his work as a horticulturist but also as a cannabis activist, High Times columnist, and all-around good guy. I mean, if he's sparked up with Snoop Dogg on multiple occasions, that's gotta mean something, right?
Thanks to this book, published in the 1980s, Ed has basically been teaching people all around the world how to grow great weed for the last 30 years. If you're planning to grow weed, you simply need to read this book.
Author, year: Ed Rosenthal, 1985
Revised, complete colour handbook exploring everything you need to know to grow great weed
Official coursebook at Oaksterdam cannabis university
Price: €29,95
510 pages
The Essential Cannabis Book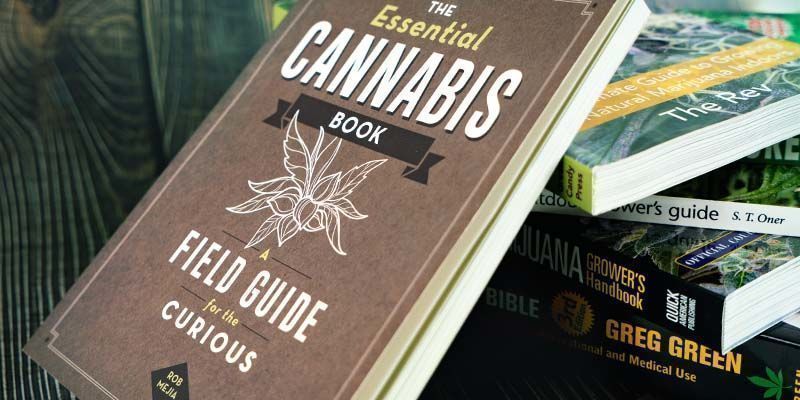 Rob Mejia's The Essential Cannabis Book is the perfect read for anyone who is curious about cannabis but knows (or feels like they know) nothing about it. Rather than focusing solely on cannabis cultivation, Rob Mejia takes a more general look at the plant, what it does, the benefits it can offer, and the industry being built around it.
In fact, The Essential Cannabis Book does such a good job of exploring the intricate world of cannabis that we'd recommend it to anyone with the slightest curiosity about this amazing plant.
Author, year: Rob Mejia, 2018
Great overview on the cannabis plant, its compounds and benefits, and the cannabis industry
184 pages
The Best Cannabis Books for Intermediate Growers
If you've grown cannabis a few times and are looking to expand your knowledge and take your grow-op to the next level, the following books are for you. While growing cannabis isn't rocket science, it can be described as an art form. These books will fuel your passion for growing weed and teach you how to push your plants to produce bigger, better harvests.
The Cannabis Grow Bible (3rd Edition)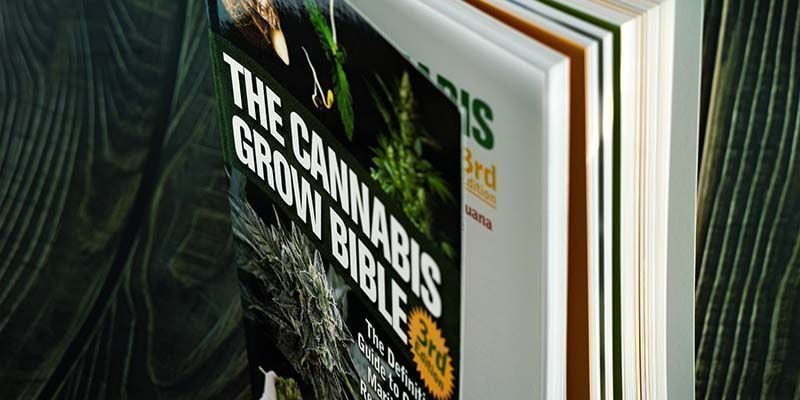 Greg Green really wasn't kidding when he titled this book; it really is a bible! Ask any cannabis grower, whether professional or hobbyist, and they're likely to have read this book at least twice!
Now in its third edition, The Cannabis Grow Bible compiles all of Green's original work alongside an extra 200 pages of new information, outlining both new lighting and equipment as well as more modern techniques that he didn't touch on in earlier editions. If you're looking for a classic cannabis handbook that covers virtually everything you need to know to grow great weed, this is the book for you.
Author, year: Greg Green, 2000
A true bible, worshipped by growers all over the globe
Currently in its 3rd edition, complete with 200 pages of new info
Price: €39,95
720 pages
Marijuana Horticulture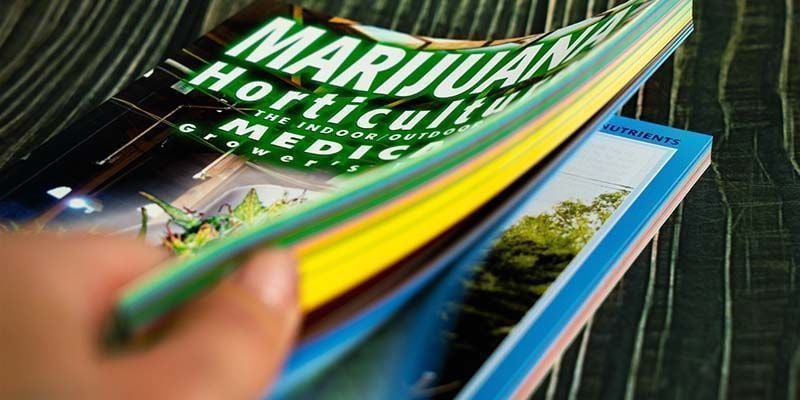 Jorge Cervantes is another cannabis author and grower that needs little introduction. Whereas other authors on this list focus on high-budget, professional grows, Cervantes is renowned for teaching people to grow spectacular weed almost anywhere—from a closet or backyard to a stealthy guerrilla grow.
His book Marijuana Horticulture is probably one of his most renowned works. It boasts over 1,100 colour photos and illustrations, and covers literally everything you could ever want to know about growing weed. If you're looking for a book that's guaranteed to have a big impact on the way you grow cannabis, this is it.
Author, year: Jorge Cervantes, 2006

Renowned grow guide written by one of the most iconic weed growers

Loaded with 1000+ colour photos

Price: €29,95

464 pages
Cultivating Exceptional Cannabis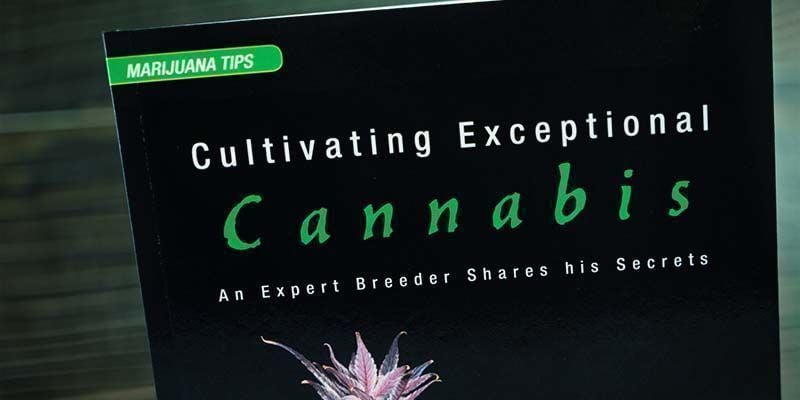 Cultivating Exceptional Cannabis is the brainchild of DJ Short, a grower and cannabis legend behind some of the biggest US strains, including Blueberry, Grapekrush, Cocoa Kush, Blue Velvet, and many more.
This book really focuses on indoor cultivation, which is what DJ Short knows best. And while he covers some complex topics in amazing detail, the essays and stories compiled in this book break down even the most complicated aspects of growing in a way that's easy to understand and digest. We highly recommend Cultivating Exceptional Cannabis for any intermediate indoor grower looking to step up their game.
Author, year: DJ Short, 2004
Compelling overview of complex grow techniques, presented in an easily digestible format
From the mind of the creator of countless famous US strains
102 pages
True Living Organics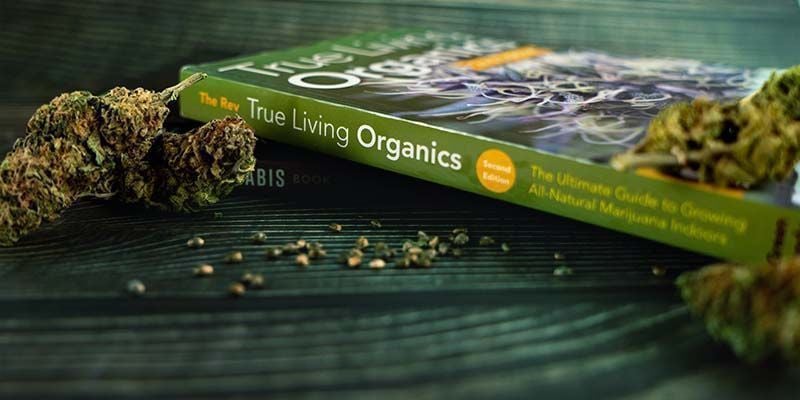 The cannabis community is loaded with intelligent people interested in protecting their bodies, the environment, and enlightening their spirit. Unfortunately, we all know that, while cannabis is a plant, the weed we buy off the street can be far from natural. If you're interested in changing that and growing/consuming organic cannabis, then this is the book for you.
True Living Organics is written by The Rev, and is arguably the only book of its kind. Unfortunately, while more and more cannabis users and growers are showing interest in organic cannabis cultivation, the information on how to do so is still lacking. In this book, however, The Rev walks us through all the ins and outs of growing delicious, potent organic weed indoors.
Author, year: The Rev, 2012
Unique grow guide focused entirely on organic weed
Ideal for eco-conscious growers
291 pages
The Best Cannabis Books for Advanced Growers
Even if you're a veteran cannabis grower, chances are you're always looking for ways to improve. Make sure to check out the books below for advanced ways to enhance your harvests.
Marijuana Outdoor Grower's Guide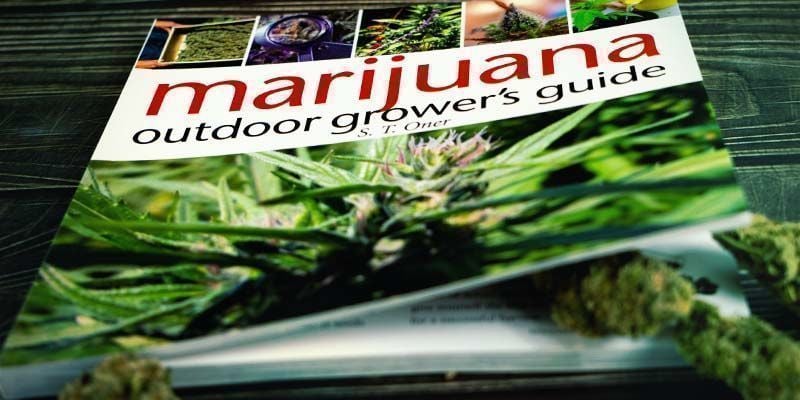 So far, few of the books we've included have had much of a focus on outdoor growing. The Marijuana Outdoor Grower's Guide, however, hones in entirely on growing weed in the great outdoors.
While it shares a lot of information for beginners, the Marijuana Outdoor Grower's Guide also looks, in great detail, at some more advanced ways to push your plants to produce top-shelf flowers out under the sun. If you're an outdoor grower and find your weed lacks the flavour, aroma, or potency of indoor weed, this book can help you change that for good.
Author, year: S.T.Oner, 2010
The ultimate guide to easy outdoor cultivation
Also looks at advanced outdoor techniques for bigger yields and more potent buds
Price: €15,95
142 pages
Marijuana Cooking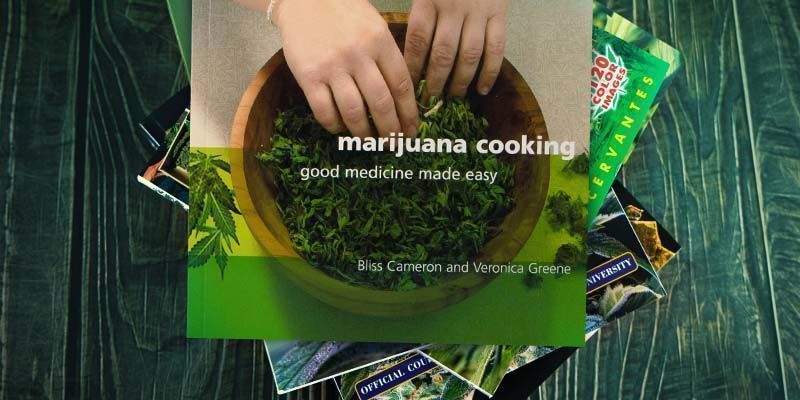 Are you an advanced grower looking for exciting ways to make use of the weed you've got, or the trim you're left with post-harvest? Then look no further.
Marijuana Cooking: Good Medicine Made Easy covers literally everything you could think of about cooking with weed. Not only does it contain countless recipes, it also breaks down the complex chemistry of cannabis cooking. Whether you're stocked with buds or looking to make the most of your trim, this book has the answer.
Author, year: Bliss Cameron and Veronica Green, 2005
Perfect for experienced growers looking for new ways to use buds or trim
Amazing recipes that go way beyond the good old pot brownie
Price: €15,95
96 pages
Marijuana Cultivation Reconsidered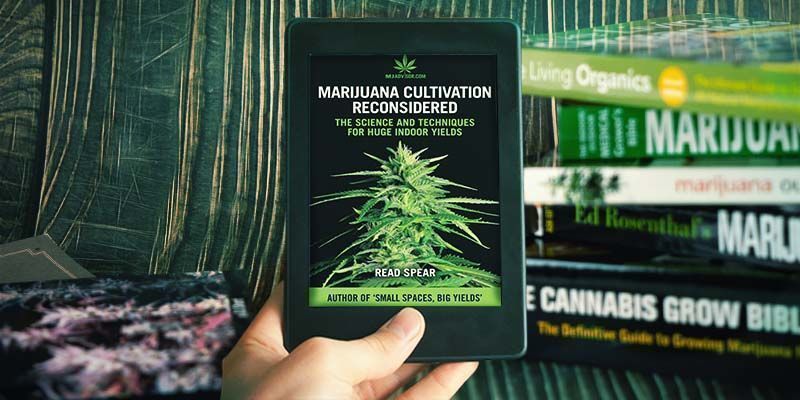 Last but not least comes a newer publication from a lesser-known cannabis author, Read Spear. But don't let that fool you; this vastly expanded book now encompasses over 300 pages of detailed information on how to grow spectacular weed indoors.
From setting up your grow room to feeding and training, this book covers virtually every aspect of growing. More importantly, it encompasses more complex topics like plant physiology, designed to help advanced growers push their efforts even further.
Author, year: Read Spear, 2014
Provides info on plant physiology before instructions on setting up your grow
Features an in-depth section on cannabis research
367 pages
At Zamnesia, we firmly believe that growing weed isn't just a science; it's an art form. And like a true artist, weed growers should never stop learning and discovering new ways to improve their art. Make sure to check out the books on this list to keep growing (pun intended)!