Best Cannabis Growing Books

3 min
When it comes to growing cannabis, there is always something new to learn. With these well-respected cannabis cultivation books, you can learn how to grow healthy plants and obtain THC-rich marijuana harvests from the world's top cultivation experts.
You cannot be an artist if you don't learn some technique. Growing cannabis is easy to pick up, but if you really want to master it and yield hefty hauls of big buds, you need to be willing to learn. From amateur to professional, there is always something new to discover. Both pioneers and new cannabis breeders have done a good job in documenting their best practices for indoor and outdoor cultivation, publishing books to help spread this knowledge.
Best Cannabis Growing Books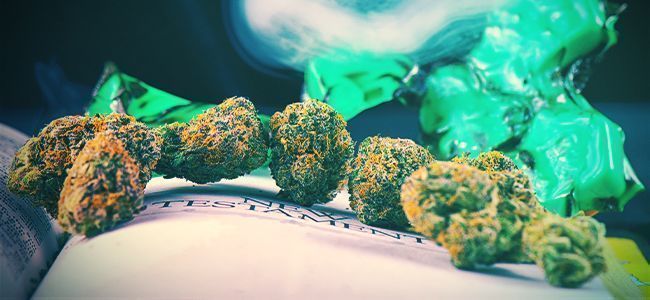 We have selected some of the best books available, most of them suiting the needs of both the beginner and the advanced grower. Each one of these books has its own features and presentation style, unfolding and going deep into one aspect or another of cannabis cultivation. Just start with the one than intrigues you the most.
MARIJUANA GROWER'S HANDBOOK
Ed Rosenthal is an undisputed authority in cannabis growing, and his books are best-sellers. This update of the fundamental Marijuana Grower's Handbook offers all the basic information, plus all the facts and figures on cannabis horticulture that any expert should know. The questions and answers section is clear and informative, and the whole content is very well-structured and presented. This book is the official text for cannabis cultivation courses at Oaksterdam University in California.

View Marijuana Grower's Handbook
MARIJUANA HORTICULTURE
This is one of the most exhaustive guides on how to start growing cannabis. Marijuana Horticulture: The Indoor/Outdoor Medical Grower's Bible was first published in 1983, and has since been rewritten a few times. Its worldwide success brought the authors to constantly update their book, which is presently in its 5th edition with more than 1,100 colour photos and illustrations. This cultivation bible consists of more than 500 full-colour pages, unveiling several simple cultivation solutions to the beginner, and discussing advanced techniques for expert growers.


View Marijuana Horticulture
THE CANNABIS GROW BIBLE
Written by authoritative European cultivation guru Greg Green, The Cannabis Grow Bible offers a comprehensive step-by-step cultivation guide. Boasting 200 pictures and charts to accompany the grower on a day-by-day basis, this text is being hailed by some as the next cannabis "bible". Having already sold tens of thousands of copies around the world, the book covers all manner of indoor and outdoor cultivation issues that concern both the novice and the experienced grower.

View Cannabis Grow Bible
MARIJUANA OUTDOOR GROWER'S GUIDE
This is the perfect guide for motivated beginners who want to be as productive as possible in their grow. Moreover, the experienced grower will find plenty of tips on how to maximise yields and optimise the outdoor growing process. The Marijuana Outdoor Grower's Guide by S.T.Oner (yep, that's right) focuses on simplicity and efficiency. All steps and operations, such as grow spot setup, transplanting, watering, pruning, and cloning are documented with photos and schemes. Everything a small-scale grower needs to know, from seed selection to security issues, pests, and disease-control, is covered in-depth. This book is easy to read for the beginner, and it's a constant source of useful information for the advanced grower.

View Marijuana Outdoor Grower's Guide
OTHER GREAT BOOKS ON CANNABIS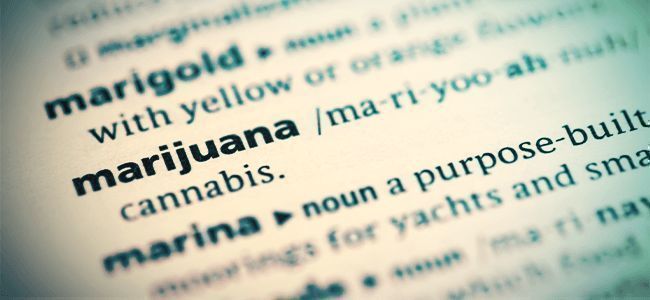 As an enthusiastic grower, you will be well served by these books. You can also broaden your knowledge of cannabis further with books on a range of other cannabis-related topics. Here are three books available now that come highly recommended.
JOINT ROLLING HANDBOOK 2
If you have gone through the trouble of growing your own cannabis, then you should be making the most of your bud. It would be a pity to burn through it quicker than you should, simply because of poor rolling technique. If you want your joints to burn smoothly and evenly, then you will appreciate this step-by-step guide to joint rolling. The Joint Rolling Handbook 2 is an illustrated guide with instructions for a variety of difficulty levels. See how creative you can get by following the advice of this book.
MARIJUANA COOKING
If you have a lot of good cannabis, you'd be passing up a huge opportunity to make your own edibles. Cannabis-infused edibles are increasingly popular for being more discreet and delivering a high that lasts longer. Once you've properly infused butter or coconut oil with cannabis, there are all sorts of tasty meals you can incorporate it into. The writers of Marijuana Cooking have compiled as many recipes as they could imagine. It covers a delicious range of sweet treats and savoury meals for all tastes. This selection comes particularly recommended for its five tips on proper preparation and decarboxylation of your weed.

COFFEESHOP GUIDE AMSTERDAM
Perhaps after all of this work cultivating, you just wanna smoke and unwind by reading a book. Or maybe you're thinking of getting away for a city break. After all, Amsterdam is a mecca for cannabis lovers. In some ways, it is a rite of passage for first-timers and seasoned stoners to visit a Dutch coffeeshop and smoke some of the city's best bud. For almost half a century, the Netherlands was the only place that allowed for these kinds of establishments, creating a flourishing culture of cannabis coffeeshops. You can read about all of them in this coffee table book. You can get a sense of their decor and vibe, and make a note of which ones to visit.
So, there you have it! Our best cannabis books to cover all eventualities of cannabis growing. No matter your skill, you will find something worthwhile here!
Written by: Zamnesia
Zamnesia has spent years honing its products, ranges, and knowledge of all things psychedelic. Driven by the spirit of Zammi, Zamnesia strives to bring you accurate, factual, and informative content.

Find out about our writers
---