Blog

3 min
What Is Sinsemilla?
3 min
Is it a particularly potent strain of cannabis, or a method of growing weed? In short: yes. Whatever your understanding of sinsemilla is, we've laid out a crash course in understanding the term, and added our three favourite sinsemilla strains for you to peruse and enjoy.
If you've ever wondered, "What is sinsemilla?", then worry not—you're not alone. In fact, sinsemilla actually has two distinct meanings. Read on to discover the details on this popular feature in the cannabis industry lexicon.
WHAT IS SINSEMILLA?
Some people use the term to describe a type of marijuana that is particularly high in THC, typically from Amsterdam or California.
As you may already know, cannabis is a dioecious species—there are male plants and female plants, and in order to create seeds, a male plant must pollinate a female. In this context, sinsemilla is used to describe a way of growing cannabis where the flowers of female plants never come into contact with male pollen, and therefore never develop seeds.
This is a desirable state; if the female buds never develop seeds, they grow much larger buds that are particularly heavy with resin. The word itself, sinsemilla, is Spanish and literally means without (sin) seeds (semilla). Some cannabis experts debate whether or not sinsemilla can even be classed as a type of marijuana. As the development of marijuana comes from growing and breeding the plant, anything that focuses on the flower is a different category.
So, rather than referring to a specific strain, sinsemilla either refers to a category of marijuana, or the growing method used to achieve it.
HISTORY OF SINSEMILLA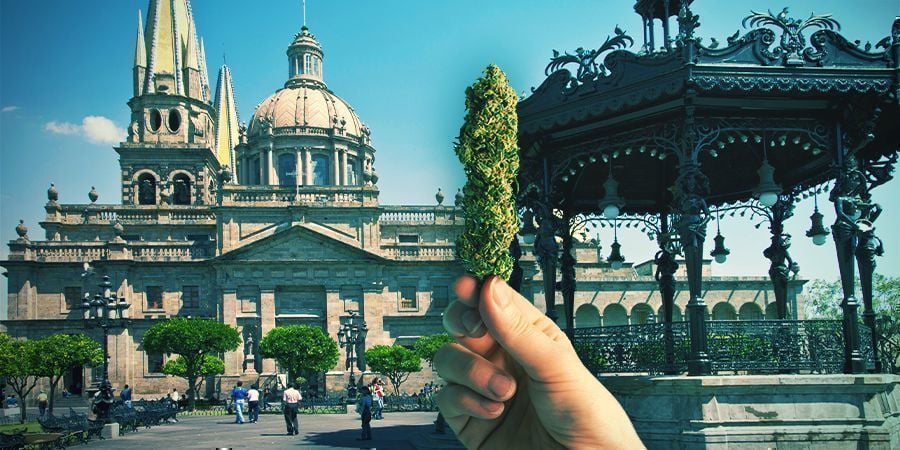 So, how did this Spanish word come to be in the first place? To know this, you need to understand a little bit about the Guadalajaran cartels of the 70s. If you're a fan of the Netflix series Narcos, you might not even realise how much you already know about sinsemilla.
The famously flamboyant cartel leader, Rafael Caro Quintero, is attributed with bringing sinsemilla to the fore of people's cannabis enjoyment habits. While there's some dispute as to whether or not he invented the seedless variety, there's no doubt that thanks to him, interest and awareness grew.
Until the 60s, many people in North America and Europe didn't dare grow their own plants. Instead, cannabis was imported directly from the source countries of Afghanistan, Jamaica, Thailand, Mexico, and Colombia. These plants were low in THC and had a rougher smoking experience, largely thanks to the number of seeds. So, when the cartels from Guadalajara imported sinsemilla, it became acknowledged as the gold standard in weed smoking: high in THC and a smooth inhale.
SINSEMILLA TODAY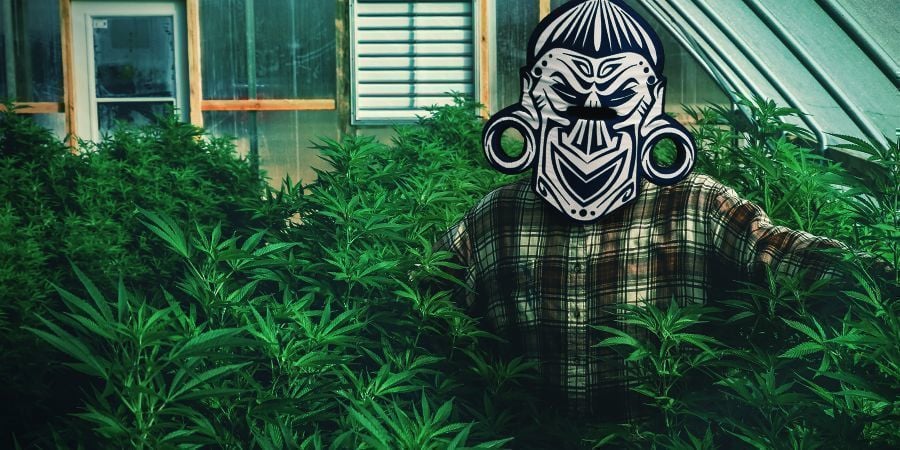 Away from the impact of cartels, sinsemilla is a much less rare thing today as it's become much easier for growers to develop their own. While it's virtually impossible to grow outside naturally and guarantee no pollination, thanks to controlled greenhouses, the ability to source female clones or feminized seeds, and hydroponic techniques, it's quite easy to prevent your plants from being fertilised.
Thanks to fewer restrictions placed on growing today, (almost) anybody is able to produce this higher-quality, smoother marijuana.
TOP 3 SINSEMILLA STRAINS
When looking at how to best enjoy growing and smoking high-THC sinsemilla cannabis strains, there are a few options that we highly recommend.
GORILLA GLUE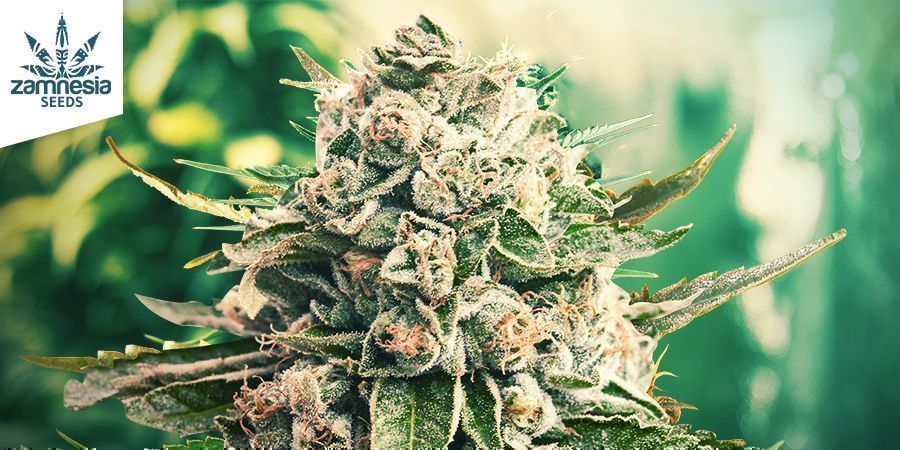 Gorilla Glue is an impressively potent indica-heavy hybrid, which, until recently, could only be found in the US. The THC level of these buds typically measures in the region of 24–26%, although there have been reports of individual phenotypes clocking in at 30%. This means that Gorilla Glue is one of the most potent indicas available on the market. Under a 600W light, the plant will happily grow indoors, and has a flowering time of 9–10 weeks. Adorned with beautiful, light green leaves, Gorilla Glue earns its name from the huge quantity of resin it produces, meaning it will stick to just about anything it comes into contact with!
KING'S BANNER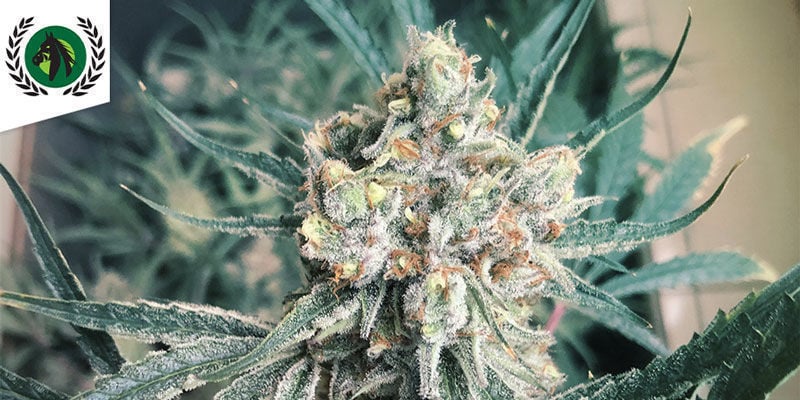 Created by the fine people at Dark Horse Genetics, King's Banner is an impressive indica hybrid of King Louie XIII x Joseph OG x Bruce Banner #3. The name is definitely more about the impact of the plant than its stature—King's Banner grows into a short, compact plant, but boasts a THC level of 25–30%. The smaller size means it's an ideal specimen in places where space is at a premium, and its short flowering time of 9 weeks caters to impatient growers.
WHITE FIRE OG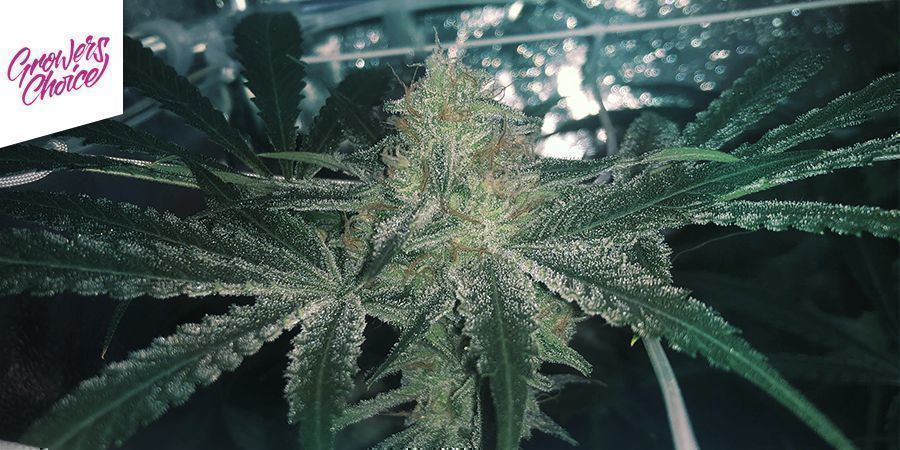 White Fire OG is an expert blend of Fire OG with The White, resulting in a lovely indica-heavy hybrid. As the plant grows, it develops stunning lavender-tinted flowers covered in iridescent trichomes. Boasting a THC level of 24–28%, this plant grows to a decent height and responds really well to SOG and ScrOG setups. You can expect great yields of up to 660g/m² indoors and 600g/plant outdoors. Once you set her alight, she induces an uplifting, cerebral effect—a perfect wake-and-bake sinsemilla specimen!