Blog

4 min
Top 10 Best-Tasting Cannabis Strains
4 min
Over the years, cannabis breeders have done a lot to improve the taste of their crop. Today, we have the widest and most exciting array of flavours ever available, and competition is tough. We've done our research, though, and we can say without a doubt that these are the 10 best-tasting strains on the market.
These days, we have a lot of options to choose from when it comes to great-tasting cannabis. Whether you're the type to clear out a candy store or sip IPAs, there's definitely a flavour for you. Sometimes, though, it can feel like too many options, and you end up regretting no matter what you pick.
In troubling times like those, the best thing you can do is narrow down the choices. That would take you a while, but fortunately, we've done a bit of our own research! Whittling it down to just 10 finalists, here are the best-tasting cannabis strains you can start growing today!
TOP 10 TASTIEST CANNABIS STRAINS
Don't be surprised if your favourite didn't make it. There are probably dozens of other strains we could have thrown on here, but you don't want to read that much, and we don't want to write that much. With that in mind, you can't go wrong with any of these—try them all if you can!
PINEAPPLE KUSH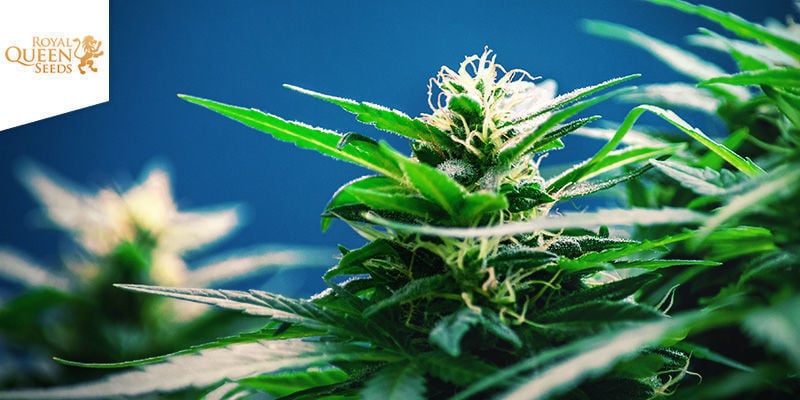 Ready to get transported to a hammock on a sunny day? Want to feel like you're sipping on a cold drink while falling asleep on the beach? All you need is some Pineapple Kush and you're there. Along with pineapple, this tropical cocktail includes dashes of mint, vanilla, and even caramel. Then, coming in with 18% THC, this indica-dominant strain is perfect for knocking you back in your beach chair. It can do a lot more than help you relax, too!
STRAWBERRY LEMONADE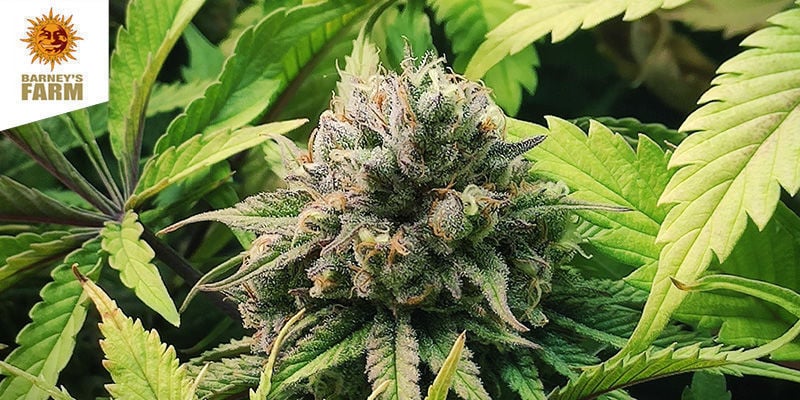 Sticking with the trend of refreshing sensations, who doesn't love a strawberry lemonade in the summer? We sure do, and we think Strawberry Lemonade is the perfect complement to it. It starts with vibrant notes of lemon, then the generous touches of strawberry bring in variety, balancing the sweet, citrusy elements. The aroma reflects all this, infusing the scent of fruity hash to challenge the senses even further. Smoking this sativa-dominant hybrid will have you feeling more uplifted, creative, and focused than ever. With 20% THC, it can help relieve pain, too, along with boosting positive feelings.
SWEET CANDY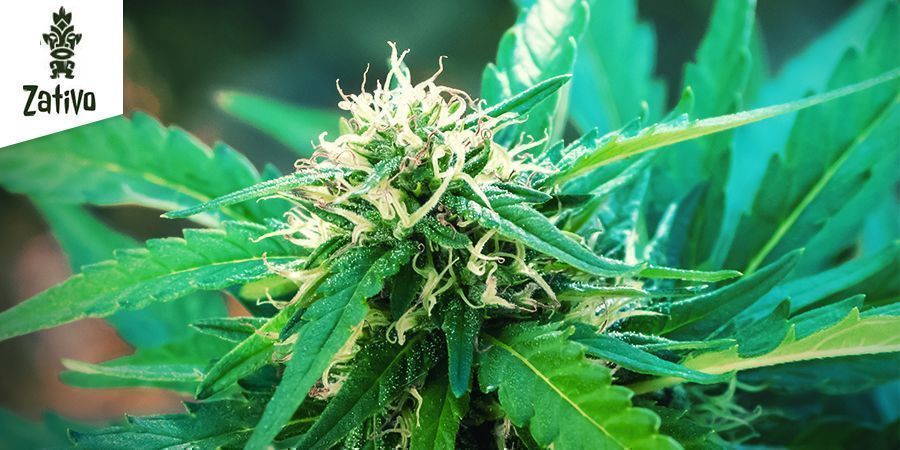 In case you haven't noticed the sweetness pattern yet, let's talk about Sweet Candy. Well, even though the name is all sweet, the flavour has nuances. Yes, you can expect a rush of caramel that comes in like a confectionery tsunami. However, earthy tones come to the fore as a pleasant surprise, working better than one would expect. The aroma matches, making it smell like you're in the middle of a candy store. It's an indica clocking in at 17%, so you'll be as ready to pass out like you have a belly full of sweets.
BLUEBERRY BUD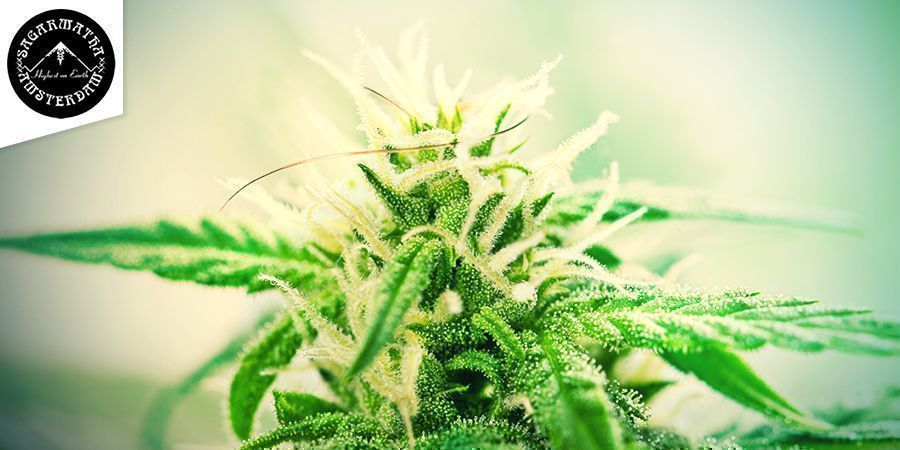 We hope you haven't had trouble guessing most of these flavours. If you have, and you're looking to feel a bit better about yourself, here's your chance. In one sense, you're getting exactly what you'd expect, but on the other hand, it's so much more than that. Yes, Blueberry Bud tastes like blueberries, but think of the ones they show in commercials. The ones that look like they'd send you to the 5th dimension. That is the blueberry flavour you're getting. With 20% THC, this indica-dominant hybrid will have you firmly couch-locked while you think about, uhm, blueberry commercials.
LEMON POWER HAZE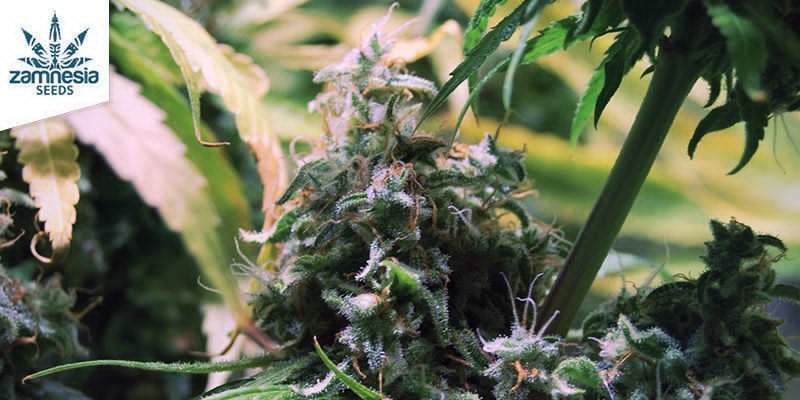 Coming from your good friends at Zamnesia Seeds, the feminized Lemon Power Haze is an event for your taste buds and mind alike. The first waves of lemon start as soon as the plant matures, only intensifying as the buds are dried and cured. Then, as you grind, roll, pack, and light them up, the next wave rolls in as hard as any, leaving citrusy and sour notes strolling along your tongue. With 20% THC, it'll hit hard as those flavours take their walk and fade away, and the 75:25 sativa:indica ratio will have you ready to face the day!
WATERMELON CANDY AUTOMATIC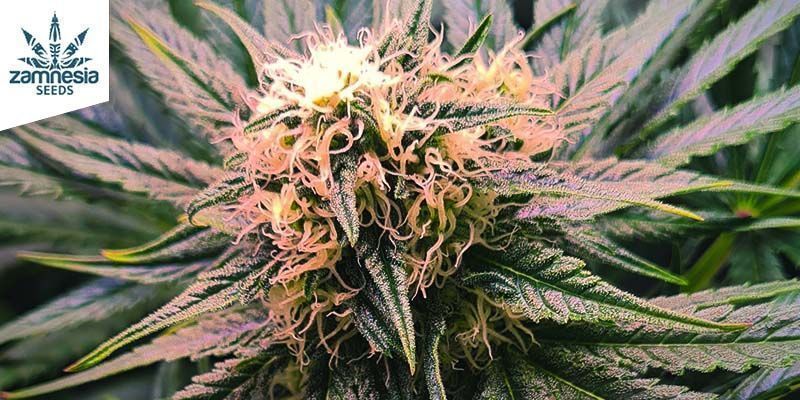 As a result of a potent pairing of Watermelon, Candy Kush and ruderalis genetics, Watermelon Candy Automatic guarantees great taste. It boasts an inviting citrus aroma and sweet, fruity flavours that seriously shouldn't be missed out on. This is a strain that's perfect for smoking or vaping—neither method will disappoint. As a 50/50 sativa and indica hybrid with an average THC content of 20%, Watermelon Candy Automatic has the potential to pack a bit of a punch. As an added bonus, it's also an uncomplicated home growing project that is bound to appeal to many cannabis aficionados.
FRUITY JUICE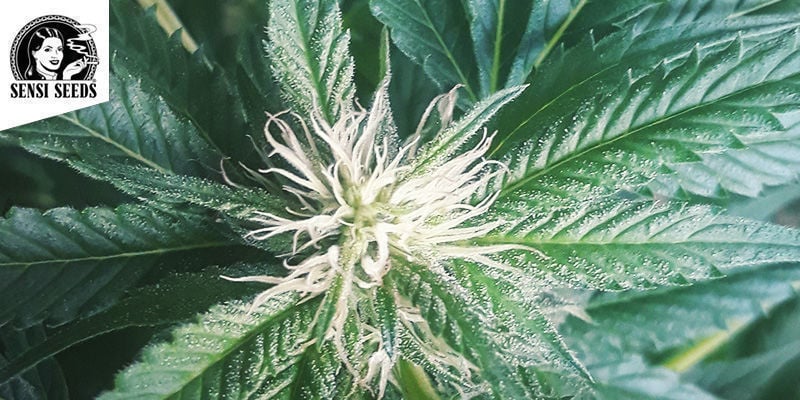 Combining a pure Afghani indica with a Thai sativa was a daunting task, but Fruity Juice is not like the others. This rich, fruity flavour will take you right back to the good old days spent sipping juice pouches. A festival for the taste buds, this strain is sweet, fruity (with specific notes of pineapple and mango), and delightfully tangy. Just as interesting as the flavour is its high, fuelled by 17% THC and a balanced indica/sativa genetic profile. Offering the most uplifting and relaxing sensations in one experience, would we replace actual fruit juice with it? Well, why can't we have both?
GELATO-K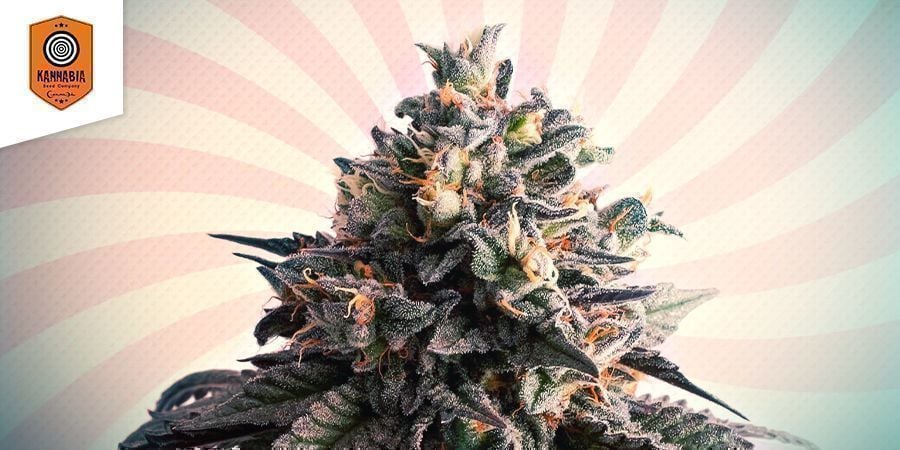 With parents like Gelato and Bubba Kush, you'd imagine Gelato-K would turn out well. Turns out, you would be right! It welcomes smokers with a kiss of sweetness on one cheek and a fruity one on the other. The nose gets just as much of a journey as the tongue, with sugar seemingly filling the air surrounding it. Increasing the sativa representation on this list, this beauty also slams you with 20% THC, keeping you euphoric yet alert. This makes it ideal for smoking in the daytime, but having a bit at night won't keep you up too late.
ORANGE SHERBERT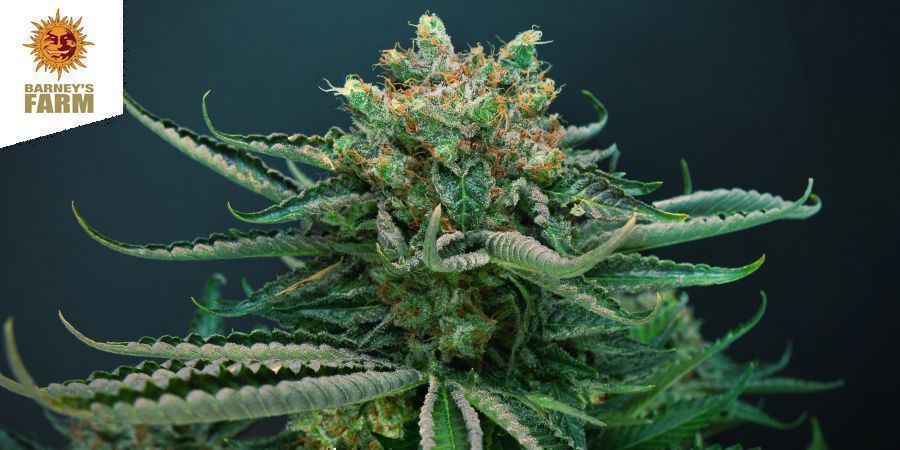 Combining the power of Orange Cream, Cherry Pie, and Purple Urkle, Orange Sherbert boasts some of the best ancestry on this list. With that, you'd also expect it to be one of the best-tasting, right? Well, you'd be totally correct. Take a whiff first, though, and feel yourself get transported to sunny orange groves, plucking them off the tree with your hands. Light it up, and feel the orange sensation intensify tenfold, offering some candy-like sweetness as an extra treat. With an even 50/50 indica/sativa split and up to 18% THC, it'll have you feeling just as sweet as it tastes.
SUGAR BLACK ROSE AUTO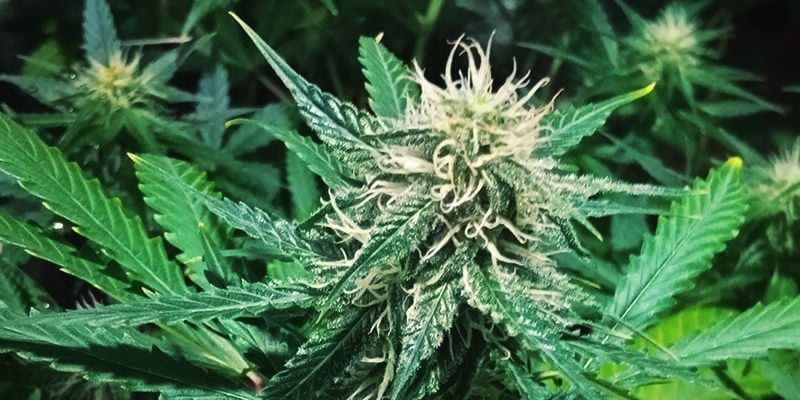 You might not have expected an auto strain to cap off our list, but Sugar Black Rose Auto deserves nothing less. It's a descendant of Critical Bilbo Auto and 1998 Black Domina Auto, and it surpasses both parents with ease. In an interesting twist, it engulfs the taste buds with a ripe grape flavour. The aroma takes things in a different direction, with sweet orange and other citrusy scents permeating the space. This indica-dominant hybrid exerts a calming effect with 18% THC, making it perfect for when you've, say, just finished writing a top 10 list.