Blog

6 min
Top 10 Cannabis Strains To Grow On A Balcony Or Terrace
6 min
No need to head out into nature if you want to grow some great outdoor cannabis. A small balcony or terrace and a suitable strain are all you need to get a nice grow-op started!
If you want to grow great cannabis outdoors, you don't need to venture out into nature. All you need is a decent spot with plenty of sunlight on your balcony or terrace. But not all strains are suited for an urban or otherwise confined growing environment. Luckily, at Zamnesia, we have an array of cannabis seeds that can thrive in these settings.
Below, you'll find our top 10 recommended strains to grow on balconies and terraces. But first, let's examine what makes some strains better for growing in these settings than others.
STRAIN REQUIREMENTS FOR GROWING CANNABIS ON YOUR BALCONY OR TERRACE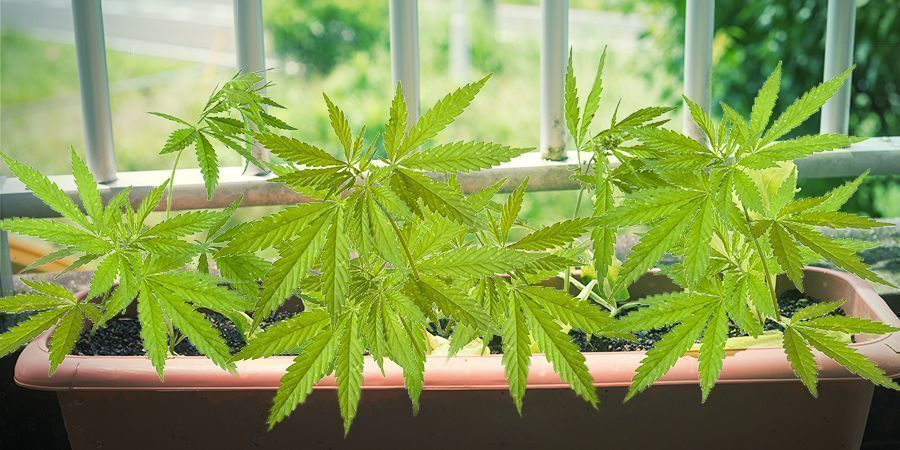 Even if you're lucky enough to have a balcony or terrace that can fit your plants, you'll also have to consider factors like nosy neighbours, the law, and strong odours. Ultimately, you want to keep things as discreet and unobtrusive as possible. Here are the most crucial variables to consider when selecting a strain for balcony and terrace grow-ops.
SMALL SIZE
Your balcony isn't really the place to grow 3m tall cannabis trees—small strains are preferred, as these won't be discovered as easily. Moreover, large strains can cramp an already tight space, making it harder for plants to access an abundance of light and reach their full potential.
LOW ODOUR
The smell of flowering cannabis plants is another important thing to consider. Nothing will give your grow-op away faster than a strong whiff of Skunk. Opt for low-odour strains to reduce the risk of your grow being discovered, and to reduce the ambient aroma wafting into your neighbours' homes.
QUICKLY READY FOR HARVEST
Go with fast-growing cannabis strains. The sooner you can harvest, the better. Not only will this help keep your grow clandestine, but it will reduce the risk of pest infestations and rot caused by autumn rain and cold.
UNUSUAL LOOKING PLANTS
Most people these days can recognise a cannabis plant. If possible, choose unusual looking weed plants such as Auto Duck. With its odd leaf shape, this strain won't be as easily recognised, thus adding a little more discretion to your grow.
HOW TO COVER UP YOUR CANNABIS PLANTS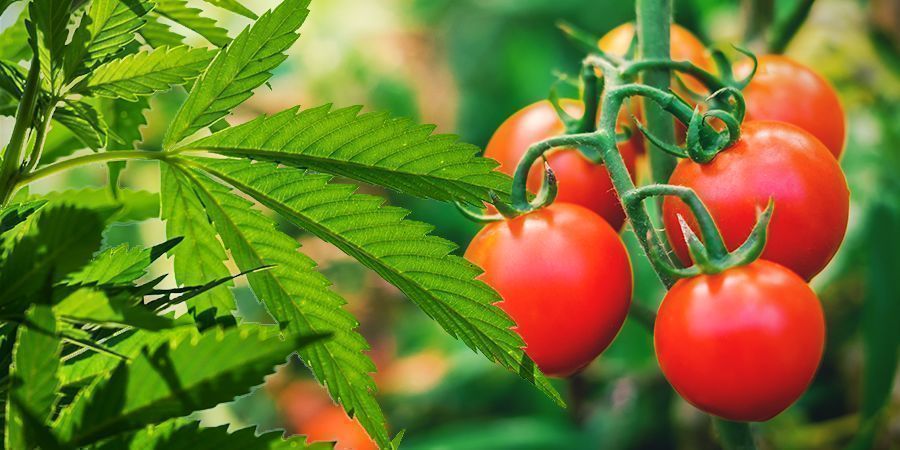 Choosing a suitable strain isn't the only thing you can do to keep your crop under the radar. Since you're essentially growing your cannabis plants in public, you'll want to cover them up or obscure them from view!
Camouflage your weed by placing it among herbs, flowers, and similar-looking plants. Some of these companion plants have pungent scents that will cover up the smell of your weed. Other plants share enough physical traits with cannabis to help your weed blend in. Here are some good plants to help hide your cannabis:
Sunflowers
Roses
Lavender
Marigold
Lemon Balm
Mint
Basil
Tomato plants are also a tried and true companion plant for cannabis. They have a strong odour, plus they add to your little garden's fun factor.
WHY AUTOFLOWERING GENETICS ARE PREFERRED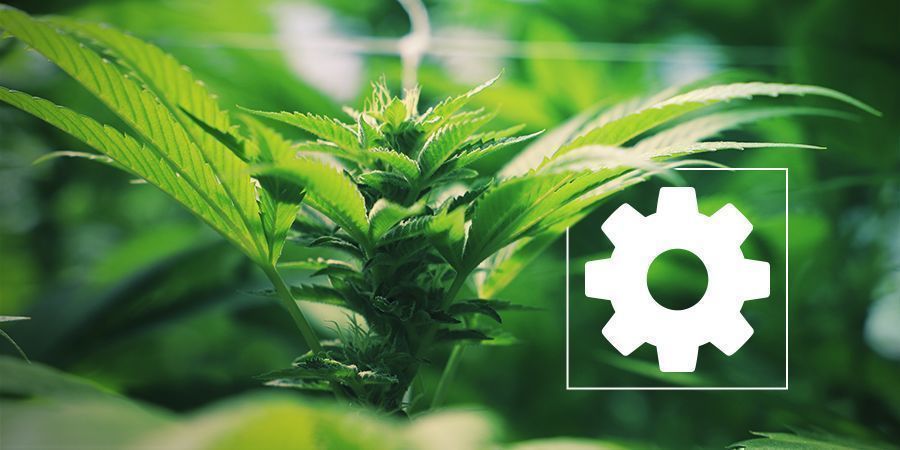 When choosing cannabis strains, you can find both photoperiod feminized seeds as well as autoflowering varieties. Autoflowers bloom based on age rather than light cycle, and will produce buds no matter what within a few months after planting.
All benefits of growing autoflowers on a balcony or terrace:
Compact size: Autoflowers rarely get taller than 50–100cm. Perfect for a stealthy balcony grow!
Short veg and flowering: Autoflowers can be ready to harvest in as little as 55–60 days from seed. This greatly decreases the risk of discovery and pest infestation.
They bloom automatically: Since your autos will bloom based on a preset timeline, you can grow them outside at any time of year provided there is no frost.
TOP 10 AUTOFLOWERING CANNABIS STRAINS FOR BALCONIES AND TERRACES
Now, without further ado, here are some of the best autoflowering cannabis strains to grow on a balcony or terrace. These strains have been selected for possessing one or more of the aforementioned requirements so you can prioritise stealth.
STICKY BEAST AUTOMATIC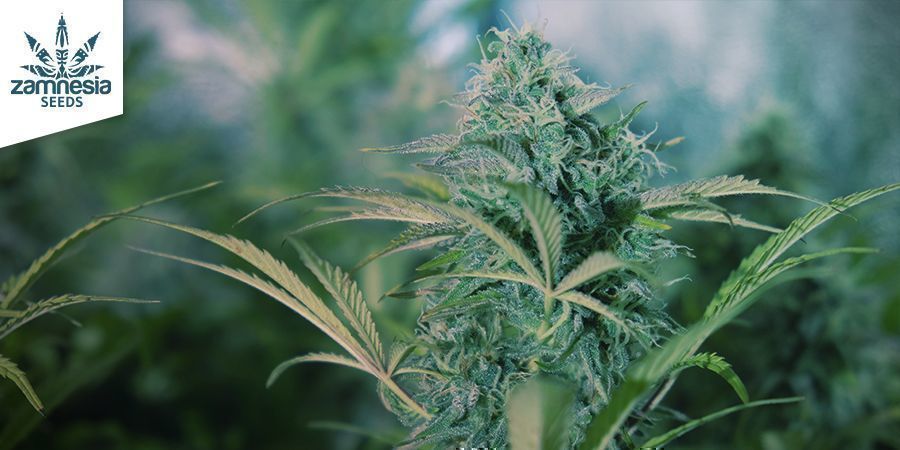 Sticky Beast Automatic is Zamnesia's three-way cross of the legendary OG Kush, the delicious Bubble Gum, and the profit-yielding Critical. The strain won't grow taller than 40–80cm, which makes her perfect for a balcony. This prize-winning, indica-leaning hybrid (1st prize in the autoflowering category at the 2018 Highlife Cup) will be ready for harvest only 8 weeks after germination. Outdoors, growers can achieve yields of up to 170g/plant.
Smoke Sticky Beast Automatic and she'll relax you from head to toe. Yet, she has an uplifting note that prevents couch-lock from setting in. Enjoy this effect alongside a sweet aroma with earthy undertones.
ORIGINAL AUTO RUSSIAN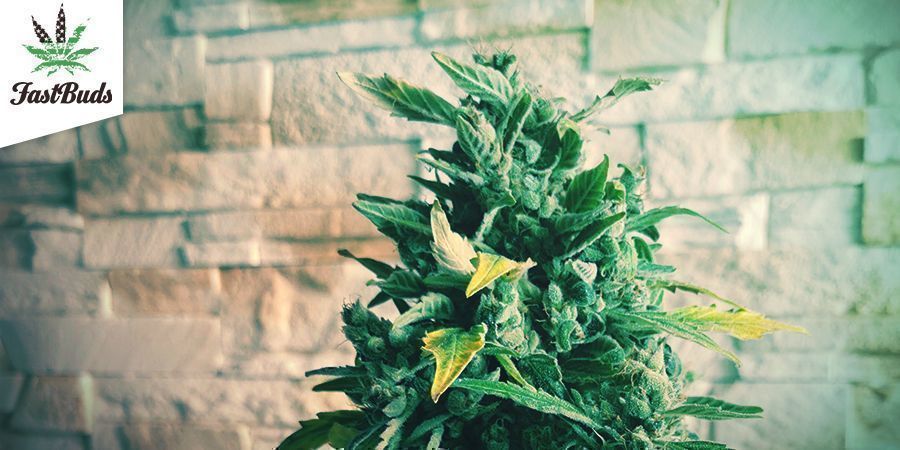 If you want an unassuming plant that grows exceptionally easy, Original Auto Russian by FastBuds is a great choice. Plant your seed and she'll race to harvest in a lightning-fast 8 weeks. Plus, she won't ever get taller than 60–80cm. In addition to being a stealthy specimen, she is also very resilient and doesn't have any special requirements. Expect to harvest a medium-large yield in optimal conditions.
Original Auto Russian may be small, but don't let this fool you. She is loaded with 20% THC, which makes her remarkably potent. Just know that she's a real creeper, so it may take a while for you to feel her effect. She provides an amazing stone with a heady and happy note to it. Her flowers blend sweet and tart fruit aromas with delicious candy notes all tied together with earthiness.
MONSTER DWARF AUTOMATIC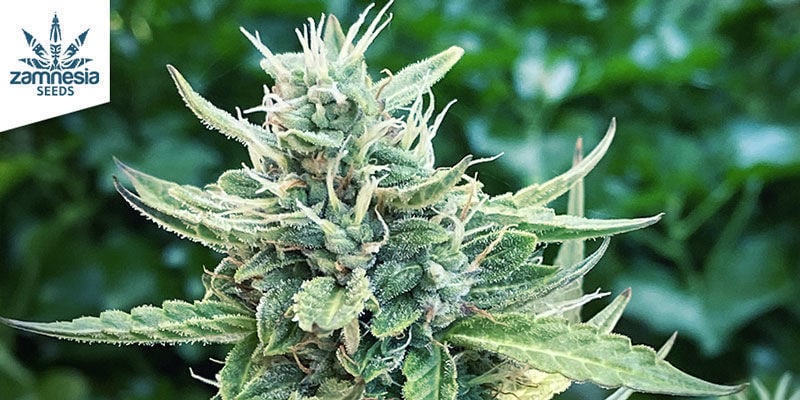 Monster Dwarf Automatic by Zamnesia Seeds is another top autoflower with a small stature. This automatic Skunk hybrid grows to about 40–60cm for a real "cannabis bonsai" look that's ideal for a stealthy urban growing endeavour! Her short life cycle of 8–9 weeks is another plus you can take advantage of. Yields of 60g/plant are possible, which isn't bad for such a small plant!
The tightly packed and resin-drenched buds of Monster Dwarf Automatic make for distinct, skunky flavour notes and an awesomely relaxing stone. With 12% THC, she isn't overwhelming, but she's still highly enjoyable.
AUTO DUCK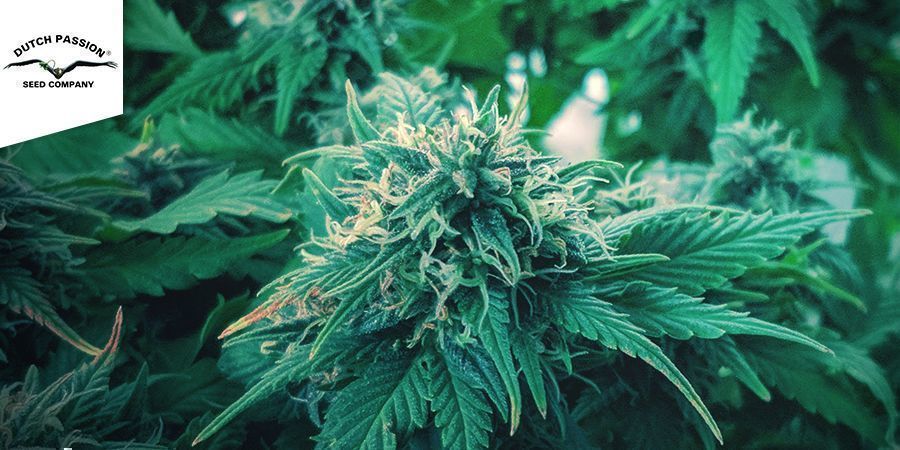 Auto Duck by Dutch Passion is the original stealthy cannabis plant! This one has a very unusual leaf shape and low odour, making it difficult to identify her for what she actually is. These feats make Auto Duck one of the best under-the-radar strains you can grow.
You can grow this autoflowering version of the popular Frisian Duck pretty much anywhere, where she'll delight with a short life cycle of about 85 days. She doesn't break records when it comes to yields, but she makes up for it with the quality of her buds. Thanks to her White Widow heritage, she has a powerful effect that lasts quite a while.
QUICK ONE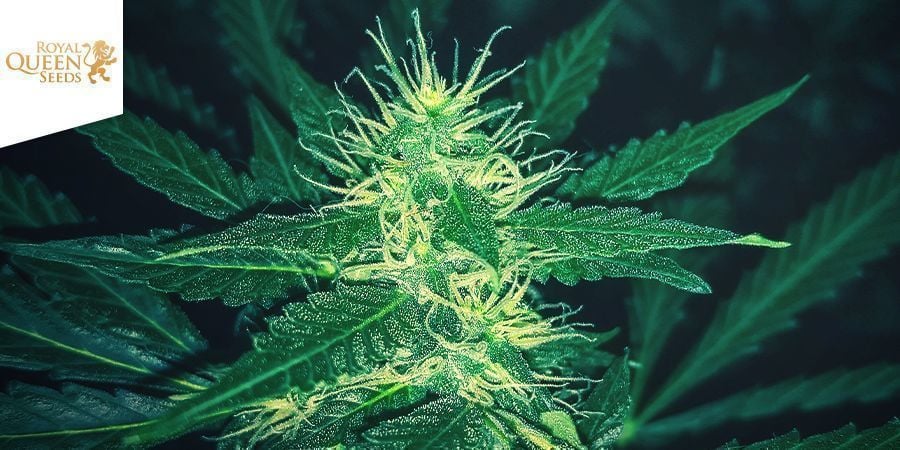 When Quick One by Royal Queen Seeds was first released, she was one of the quickest cannabis strains in the world. Taking only 9 weeks to reach maturity, this plant won't exceed a height of 50–60cm. This makes Quick One not just ideal for impatient growers, but also a great choice to plant in your urban weed garden! You can look forward to a decent yield of 45g/plant.
Quick One is a 60% indica that, with 13% THC, is moderately potent. She has a pleasant indica effect that won't knock you out. She accompanies her relaxing effect with a refreshing, lime-scented smoke that will satisfy the palate of any smoker.
NORTHERN DELIGHTS AUTO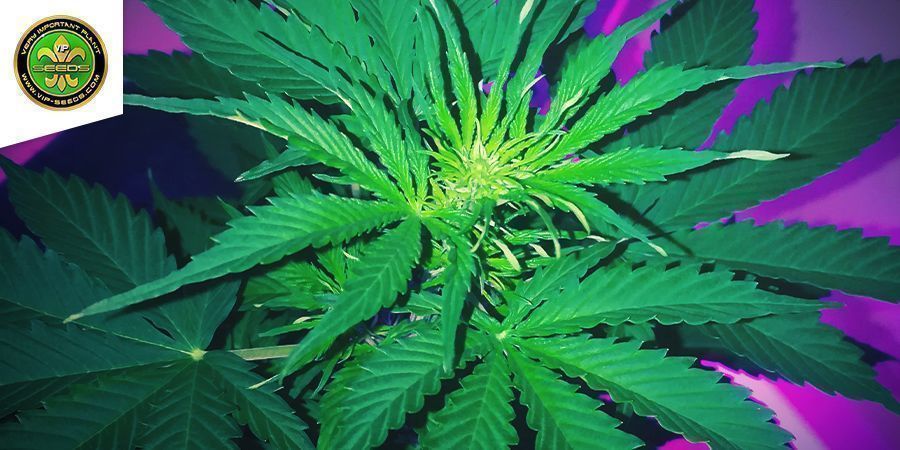 VIP Seeds combined the ever-popular Northern Lights #5 with Haze to breathe life into Northern Delights Auto. She grows fairly short due to her indica dominance and, with a very fast life cycle of 65 days, brings excellent production value to the table. Growers can obtain up to 600g/plant in optimal conditions. The plant is very low in odour—yet another plus that makes her great for a stealthy balcony grow.
Smoke Northern Delights Auto to enjoy a mix of incense and fruity Haze, followed by undertones of sandalwood. She provides a mellow but long-lasting cerebral buzz accompanied by a mildly relaxing body effect.
DIESEL AUTOMATIC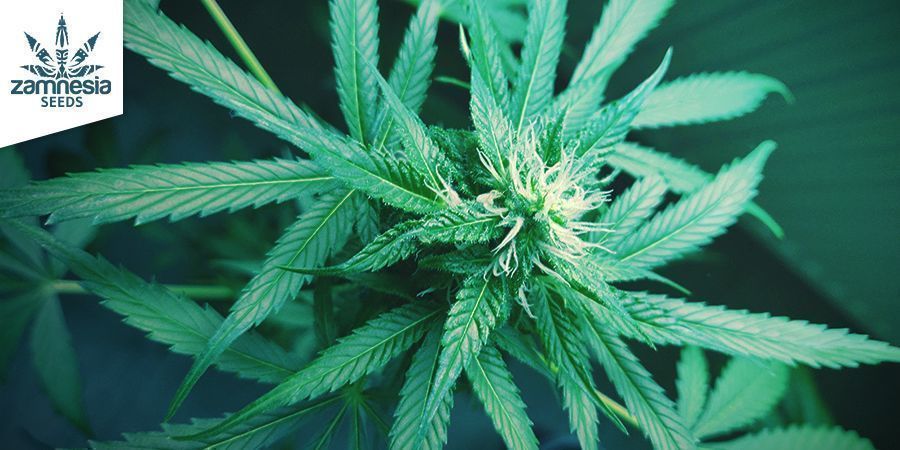 Diesel Automatic by Zamnesia Seeds is the automatic variant of the iconic Diesel. The strain scores with the same distinct fuel-like flavour and great potency as the original, but now adds the convenience of an autoflower. She won't get taller than 80cm and shines with a short life cycle of only 8 weeks—perfect for a stealthy grow-op! Grown in optimal conditions, she can yield as much as 110g/plant.
The taste of Diesel Automatic is very close to that of her bigger sister. In her silky smooth smoke you can detect lush citrus blended with her iconic Diesel notes. With 15% THC, she is potent enough to provide a powerful effect that is clear and focused. Perfect as a daytime smoke if you still want to get things done!
EASY BUD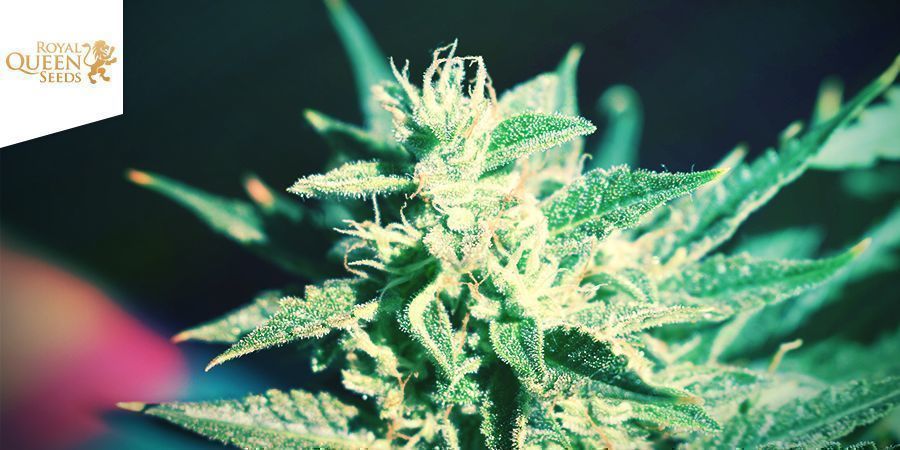 The popular Easy Bud by Royal Queen Seeds is exactly what her name implies. This 55% indica is so very easy that she is a top favourite among weed growers everywhere. She shines with good vigour and, just like her cousin, White Dwarf, can be grown pretty much anywhere. She won't get taller than 50–60cm, so she is unlikely to draw unwanted attention. After 9 weeks from seed, she'll churn out up to 165g/plant.
Easy Bud packs a sweet, strong, and skunky flavour that soothes the soul. This comes alongside a relaxing high that won't knock you out cold, but will release tension.
ORIGINAL AUTO CHEMDAWG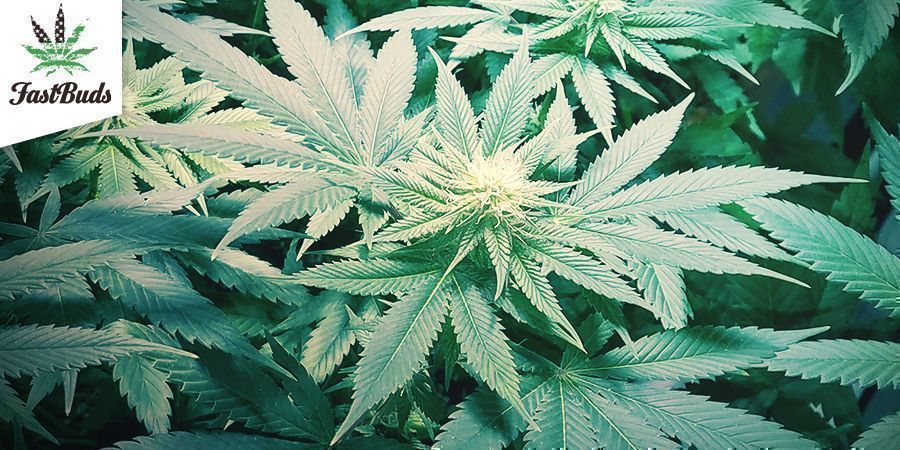 Original Auto Chemdawg by FastBuds is perfect for a discreet grow. She will only reach 60–90cm, making her suitable for most balconies and terraces. Remarkably easy to grow, she delivers her goods in a short 8–9 weeks from seed. She has good natural resistance to disease, pests, and colder climates.
Despite being so easy to grow, she produces top-shelf bud. Set a light to a joint and she will blast you hard and fast. A heavy and deeply relaxing stone will take over your body before you know it. She blends a fuel-like flavour with earthy tones for an intense smoke that won't disappoint.
LSD AUTO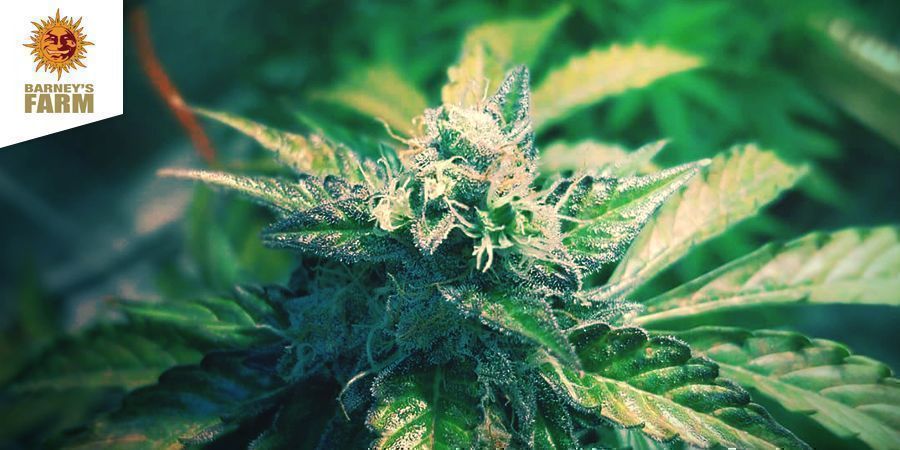 LSD Auto by Barney's Farm is the autoflowering version of the legendary LSD. She packs the same psychedelic punch as the original, but now makes growing even easier, faster, and more convenient. This 70% indica only needs 64–70 days from seed to harvest, minimising the chances of discovery. Reaching a height of 90–120cm, she may not be the shortest autoflower, but you can still easily hide her. Grown outdoors, expect to see up to 400g/plant.
LSD Auto, as you can imagine from her name, has a rather "mind-bending" effect. Her high is social, euphoric, and uplifting, yet pleasantly relaxing. She delights with a sweet and sour flavour that blends fruity notes of mango and citrus with earthy and nutty tones.