Top 10 Coffeeshop Cannabis Strains
4 min
A trip to Amsterdam to enjoy the dank delights of coffeeshops is a rite of passage for European stoners. More often than not, regular stoner holidays to Amsterdam become the norm in the years that follow. This is your reefer roadmap to the 10 best coffeehouse cannabis strains and the best places to find them.
WELCOME TO EUROPE'S CANNABIS CAPITAL
The coffeeshops of Amsterdam have been purveyors of dankness since the 1970s. There are many fine establishments and too many amazing strains to mention in this text. So let's cut to the chase. This is your shortcut to the best damn weed in The Dam. Keep reading if you want to enjoy connoisseur-grade cannabis when visiting the coffeeshops of Amsterdam.
Whether you enjoy a dreamy indica, a high-flying sativa, or a hybrid somewhere in between: we've got you covered. Below, you'll find our top 10 cannabis strains including recommendations of the coffeeshops offering the best buds.
TANGILOPE: TASTY TANGIE STASH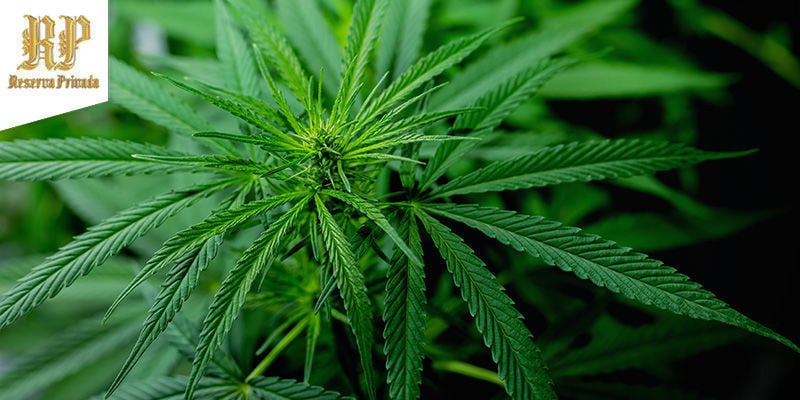 Available at Boerejongens Coffeeshops Amsterdam
New on the coffeeshop scene is a fusion of old-school sativa classics called Tangilope. This delicious cannabis cocktail of Tangie and Chocolope is bursting with sweet, tropical citrus flavours. Sativa-dominant hybrids don't come much tastier. Expect a giggly, high-flying experience. Perfect for a daytime smoke-up with good company.
The roots of Tangilope can be traced back to the legendary Tangerine Dream. In fact, parent strain Tangie is a modern day revival of the original Cali Orange and Skunk hybrid. Ready for harvest after 9–10 weeks of flowering, this strain is capable of producing bumper head stash harvests up to 550g/m² indoors. If you're going to get wet, you might as well go for a swim. Dive right into a pack of Tangie beans.
LEMON HAZE: THE CITRUS EXPERIENCE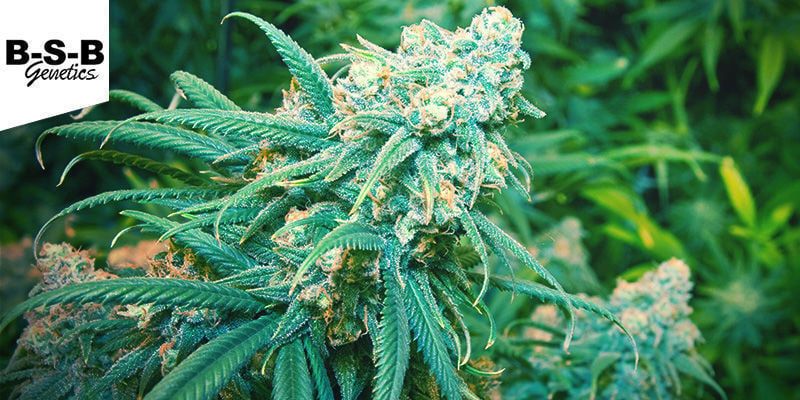 Available at The Stud, De Kade, 1e Hulp, Katsu
Want weed with a zesty lemon aroma that translates to a mouth-watering citrus flavour? It's got to be the sativa-dominant Lemon Haze. Amnesia Haze and Lemon Skunk come together to create a sweet slice of fruity sinsemilla. Not quite as potent or as racy as a pure Haze variety, but 15–20% THC is more than enough to put some spring in your step.
Lemon Haze delivers an energetic high and is a favoured wake and bake smoke of Amsterdam tourists. Cultivating your own crop of Lemon Haze takes some finesse. Growers familiar with pruning and training techniques will enjoy getting hands-on with her vine-like growth pattern.
LAUGHING BUDDHA: GIGGLY, STICKY WEED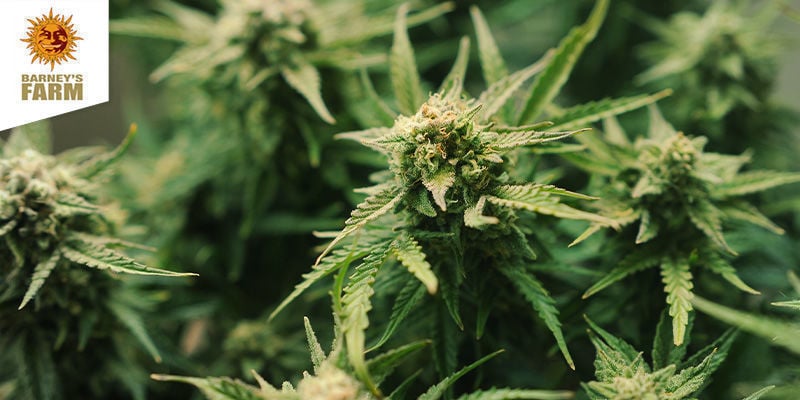 Available at Barney's Farm, Dampkring, Amnesia
Who doesn't love a fat, sticky nug? Laughing Buddha is the sativa-dominant hybrid that everyone will love. Since 2003, when this strain scooped up the HTCC Sativa Cup, Laughing Buddha has been the first choice for the cosmos-surfing connoisseur. Thai and Jamaican genetics evidently tickle the funny bone. Good sativa is always uplifting. The best sativa makes you burst out laughing for no particular reason.
In the grow-op, Laughing Buddha is a real space-hungry weed tree. Yields can potentially be enormous, provided you've got green fingers. LST and/or the ScrOG are recommended to shape and control a canopy of oversized colas. You'll also need the patience for up to 12 weeks of flowering.
CASEY JONES: ALL ABOARD THE FLAVOUR EXPRESS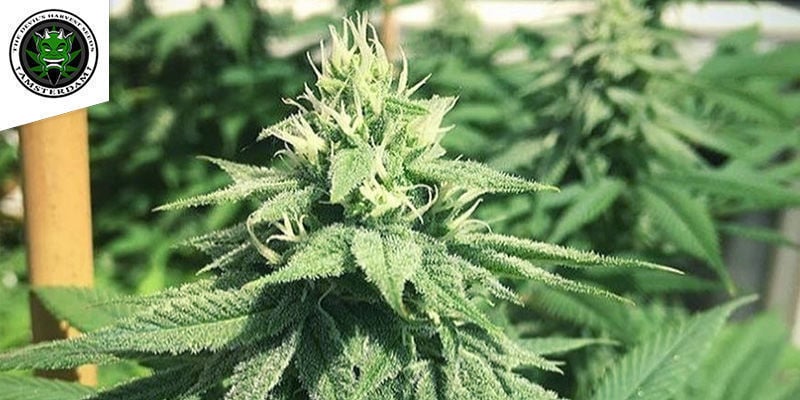 Available at Bluebird, Tweede Kamer, Het Ooievaartje
A rich, earthy flavour with sweet and sour hints is the smooth, full-bodied toke that only Casey Jones can hit you with. Within moments, you'll be charged with cerebral sativa energy and calmed by a subtle indica influence. Casey Jones is a joyride on the Flavour Express.
Growers often mistake her for an indica in the cannabis garden. Trainwreck, Sour Diesel, and Thai genetics somehow give rise to squat, branchy plants with an impressive flower to leaf ratio. This girl is a sativa in disguise. Even beginner growers can harvest a heavyweight stash after only 8 weeks of flowering.
SOUR STRAWBERRY DIESEL: FEEL GOOD GANJA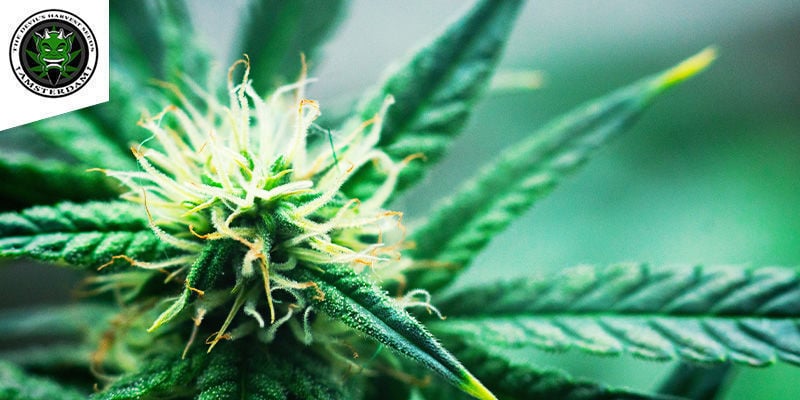 Available at Dampkring, DNA, Voyagers
Strawberry Cough and Sour Diesel collide in Sour Strawberry Diesel. Toke this brain fog and get ready to feel good. Plus, this stress-killer sinsemilla is infused with a double dose of sweet and sour flavour. These rock-solid, super-resinous nugs are just too sticky to resist.
Sour Strawberry Diesel is a sativa-dominant variety with a relatively short 8–9 week flowering period. In the grow-op, she is not a demanding diva; rather, a vigorous, highly productive hybrid. Growers of all levels will appreciate this low-maintenance, high-class head stash.
CHEESE: THE UNDERGROUND CLASSIC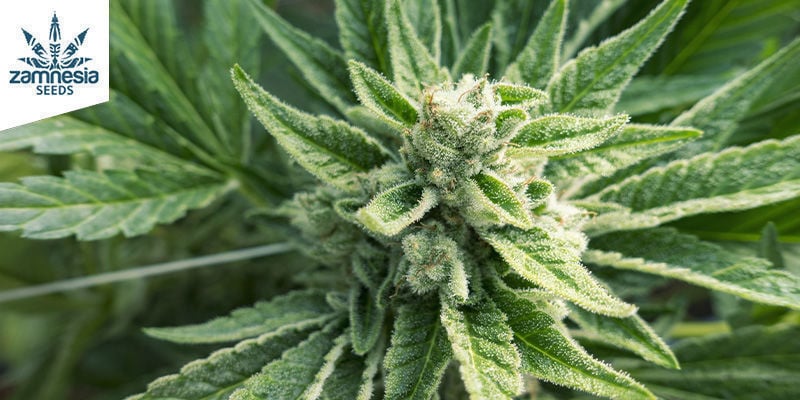 Available at Abraxas, Baba, Greenhouse
A unique and pungent aroma is the first thing you'll notice as the lunchbox of reeking righteous reefer is placed before you on the counter by the budtender. Next, you'll see tight buds shimmering with resin. This is a close encounter with an extraordinary Skunk. You're about to have your senses abducted by Cheese.
Discovered in the UK during the late-1980s from a crop of Skunk #1, over the years it was bulked up with either Afghan or Northern Lights depending on the breeder. The indica-dominant Cheese is the chillout Skunky strain for the connoisseur. But you need not be a grand master grower to chop down 500g/m² indoors. Cheese is easy to grow and ready for harvest after just 8 weeks of bloom.
OG KUSH: TOP-CLASS WEED FROM THE USA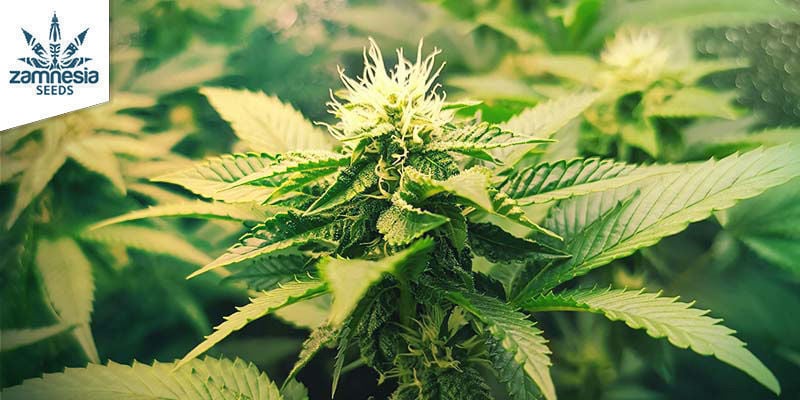 Available at Katsu, Sensemillia, De Supermarkt
The world-star weed from the US West Coast is top of the most wanted marijuana list in Europe too. Her fuel-kush odour with sour citrus notes, neon green frosty nugs, and knockout potency will temp and enchant you. 20%+ THC levels are guaranteed from the dankest specimens. Veterans will enjoy the initial euphoric wave before the heavier physical effect takes hold. Newbies might find themselves couchlocked in the coffeeshop. Try to find a comfy place to sit for an OG Kush session.
Cultivating OG Kush can be tricky. Plants will reward you with dank dope commensurate with your skill level. That being said, indica-dominant OG Kush is pretty versatile and can perform well in a SOG or a ScrOG grow-op. Some variation in phenos is to be expected. Most growers that select a dank OG Kush mother plant loathe growing anything else.
AK-47: MAXIMUM HYBRID FIREPOWER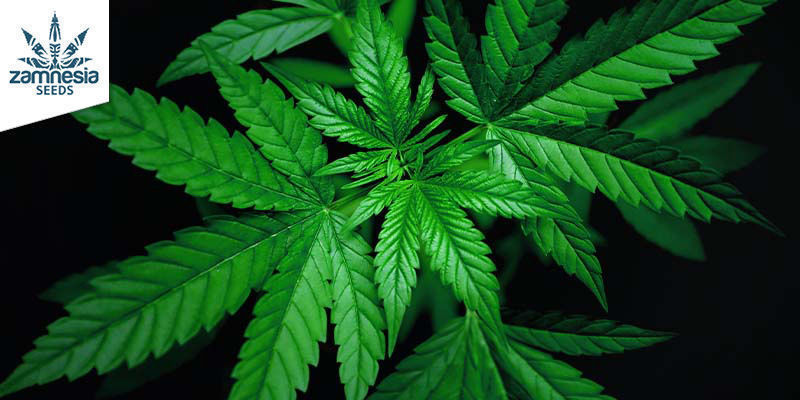 Available at Kadinsky, Yo Yo
AK-47 is a gourmet blend of Afghan, Colombian, Mexican, and Thai genetics. This sativa-dominant hybrid has been a coffeeshop menu staple since the mid-1990s—and for dank reason. A deep draw of her earthy and slightly sour smoke will convince the most demanding connoisseur of her greatness. AK-47 will hit you with a head-shot instantly. But instead of dropping you to the floor, AK-47 will lift you higher and higher with every toke.
Short, branchy skunk-type plants are to be expected in the grow-op. Dense clusters of flowers with few leaves to manicure will swell significantly in the last 3 weeks of bloom. Flowering is a fast and furious 8–9 weeks until harvest. AK-47 is a proven performer in all kinds of grow-op configurations from organics to hydroponics.
GORILLA GLUE #4: KING KONG CANNABIS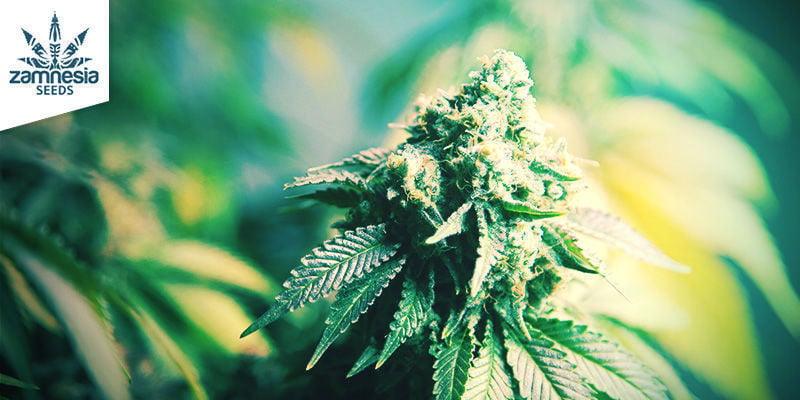 Available at Grey Area, Green place, Utopia
The nicely balanced hybrid Gorilla Glue #4 is another uber-potent US strain that has conquered the coffeeshops of Amsterdam. Packing close to 30% THC, glistening, resin-coated nugs ooze the dank aroma of diesel. Gorilla Glue #4 is for the fire-breathers. Even veteran stoners might need to take 5 after just a few tokes from a spliff, perhaps pausing to sip a coffee or a cool glass of sweet sweet Chocomel (chocolate milk brand of choice in most coffeeshops).

Gorilla Glue is a space-hungry marijuana monster to cultivate. Phenotype variation is common. Early training and pruning is recommended to control plant height. Production and potency will be contingent upon how much grow-op game you've got. Treat her right and a covetous harvest of the stickiest cannabis could be yours.
WHITE WIDOW: THE QUEEN OF AMSTERDAM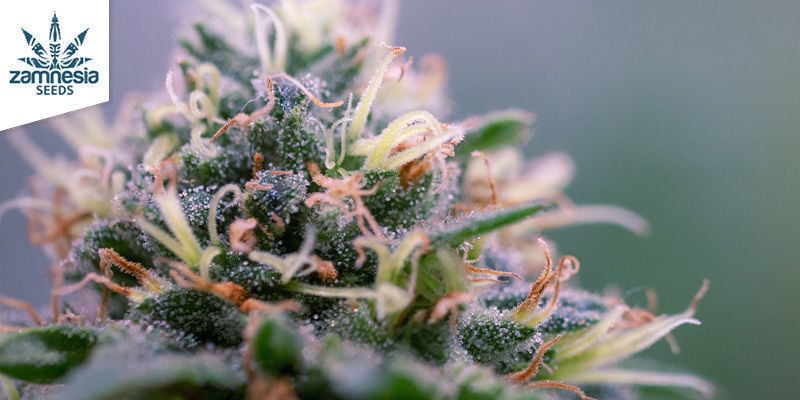 Available at The Stud, Popeye, Abraxas
Once upon a time, White Widow was the most formidable cannabis strain on the face of the earth. During the 1990s, when 10%-ish THC was the norm, a frosty ice queen suddenly came on the scene with 20% THC and changed the game. Mysterious Brazilian and South Indian cultivars were combined to create White Widow. Her citrus-pine scent, signature tickle of the throat, and powerful narcotic-like high made this strain a legend.

White Widow essentially resembles a squat sativa plant in the grow-op. Indica traits contribute to her dense, frosty buds and relatively short 9–10 week flowering period. Even by today's standards, White Widow is still worth every centimetre of your grow space.