White Russian: Cannabis Strain Review & Information
2 min
Once considered the world's strongest cannabis strain, White Russian is still among the most popular top-shelf strains. Find out everything about the White Russian cannabis strain, including its growing traits, flavour, and effects.
White Russian is one of Serious Seeds' most popular cannabis strains. The award-winning indica, once considered the strongest strain in the world, is still hugely sought after and regarded as one of the best top-shelf strains.
CHARACTERISTICS OF WHITE RUSSIAN
White Russian combines the genetics of two cannabis powerhouses into a hybrid with a legendary reputation. Although now with more than two decades under her belt, the strain still has plenty of followers who love her knockout indica high and exceptionally fragrant smoke. Here are the noteworthy characteristics of the strain:
| | |
| --- | --- |
| Genetics | Indica-dominant |
| Parents | AK-47, White Widow |
| THC | 20–25%+ |
| CBD | Unknown |
| Flavours | Citrus, Spicy, Skunky |
| Effects | Relaxing, Happy, Couch-Lock |
White Russian is a cross between the acclaimed AK-47 and the oh so-cherished White Widow. The result of this esteemed cannabis pairing is an indica-dominant hybrid that was once deemed the strongest in the world. While today's uber-potent strains might outshine White Russian in THC percentage, her high is by no means subtle. With THC levels in the mid to high 20s, you can always expect a rich and stoney smoking experience.
Good potency is not the only noteworthy quality of White Russian. Cannabis aficionados love to regale others of her spicy yet smooth smoke. White Russian has won numerous major awards, including two 1st place titles at the High Times Cannabis Cup (1996 and 1997) along with various other prizes throughout the years.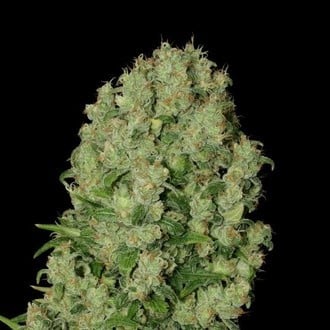 View
White Russian (Serious Seeds)
Parents: AK-47 x White Widow
Genetics: Indica-dominant
Flowering Time: 8-9 weeks
THC: High
CBD: Unknown
Flowering Type: Photoperiod
HOW TO GROW WHITE RUSSIAN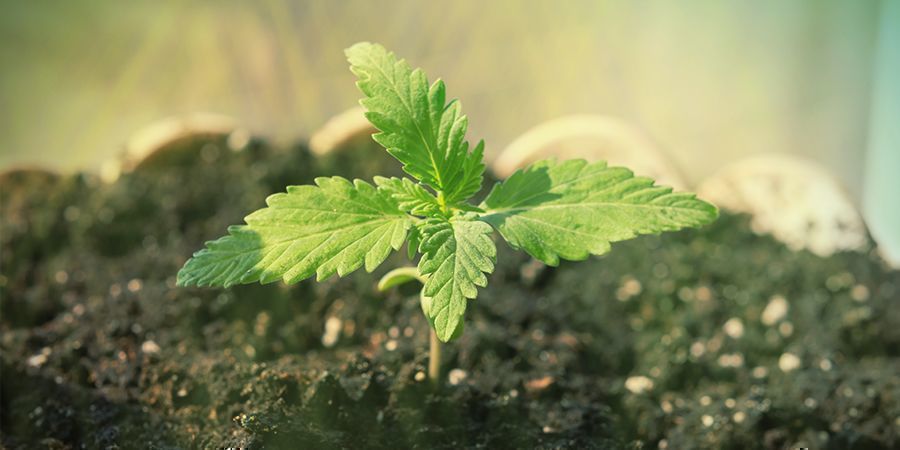 White Russian is a fairly easy strain to grow, and thus is suitable for cultivators of all experience levels. Her indica-dominant nature keeps things short and sweet, and endows her with enough vigour to resist common cannabis plights.
| | |
| --- | --- |
| Grow Difficulty | Beginner |
| Best suitable to grow | Indoor / Outdoor |
| Climate | Temperate, Warm |
| Variety | Feminized |
| Height Indoor | 100cm |
| Height Outdoor | Medium |
| Flowering Time | 8–9 Weeks |
| Harvest period (outdoor) | Mid-October |
| Yield Indoor | 350–500g/m² |
| Yield Outdoor | 450g+ per plant |
White Russian is an effortless grow, both in a typical indoor setup and outdoors. Indoors, the plant grows rather short and stocky, rarely exceeding a height of 100cm. Her convenient size goes along with good natural resistance to the elements and a generally "forgiving" nature. Even less experienced cultivators can look forward to decent yields of 350–500g/m² after about 8–9 weeks of flowering.
White Russian is also a popular choice outdoors, although she likes a warmer climate. Here, the plant will develop the biggest buds and provide the highest yields. Still, it remains at a medium height and is therefore easy to keep under control. Grown under the sun, cultivators can harvest 450g/plant or more in mid-October.
WHITE RUSSIAN: FLAVOUR & EFFECTS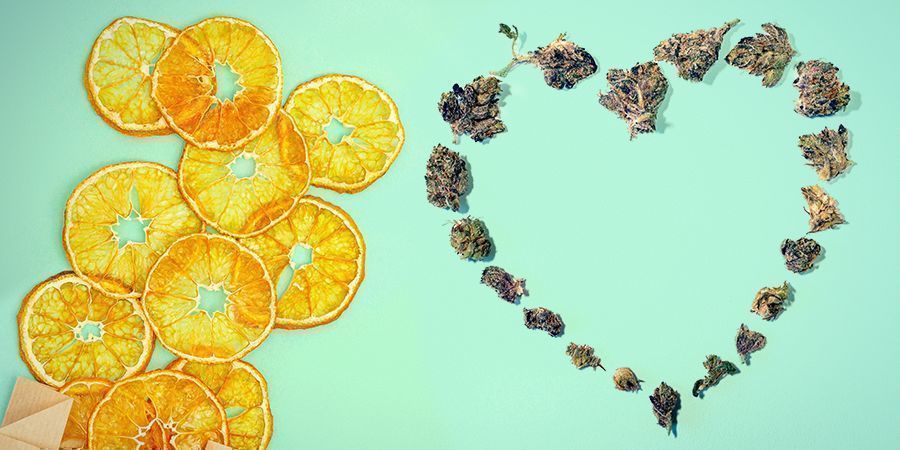 White Russian still impresses in the realm of potency thanks to THC levels reaching or exceeding 25%. With her powerful smoke she delivers a stunning blow that targets both the body and mind.
Smokers often report feeling uplifted, creative, and energised while enjoying White Russian. She is a good strain for artists and other creatives looking for an inspirational boost. White Russian also has a very relaxing aspect. The indica effects come to the fore in a pleasurable body stone that tempers out the surging cerebral buzz. Yet, it takes more than a few tokes for her to knock you out entirely, so she is still a good smoke to enjoy with friends.
White Russian combines citrus notes with sweet, sour, and skunky hints into a remarkably pungent aroma. The plant's intense fragrance is immediately noticeable in the garden, in the jar, or when smoked.
She blends these aromas into a very rich yet smooth and creamy smoke that pronounces sweet, piney notes on the inhale, followed by a spicy exhale that lingers on the palate for some time. With her exceptional resin production—gifted to her by parent strain White Widow—she is also a good choice for vaping and making extracts.
WHITE RUSSIAN: FINAL VERDICT
White Russian is still considered one of the best top-shelf cannabis strains. Smoke (or vape) her, and it will soon be clear why. She may not be for smoking novices due to her sheer potency, yet she's just the ideal smoke for those seeking a potent body-mind high par excellence!