Blog

4 min
Top 5 Cannabis Strains For Late Growers
4 min
Okay, so you have a short window of time to bring a high-grade outdoor crop of marijuana to harvest; you live in the Northern hemisphere, started late, and winter is coming. You can do it. Check out our top picks of the best cannabis strains for a late season grow in the north.
Once upon a time, if you found yourself in autumn with a dwindling marijuana stash and still no seeds in the dirt, it spelled doom. Really, it used to mean that you better start saving to re-up from a reliable source come Croptober. Feminized, autoflowering seeds are the game-changing genetics for the late season, northern cultivator.
WHY IT'S GOTTA BE FEMINIZED AUTOFLOWERING SEEDS IN THE NORTHERN HEMISPHERE
The modern autoflower is a far cry from her humble Cannabis ruderalis origins. Generations of hybridisation have brought us to the point where auto seeds are not just reliable; they have become genuine rivals to traditional photoperiod strains. For those growers based in the Northern hemisphere planning an outdoor cannabis crop, the defining factor between success and failure is timing. Winter weather in the form of freezing temps and snowfall are not the only lethal threats to cannabis.
Often, even early flowering photoperiod varieties will succumb to mould and fungi during a damp September. Losing most, if not all the bigger buds to disease is a recurring problem. 16+ weeks from seed to stash is not quick enough for the Northern European outdoor grower. Far too much can go wrong during the March/April-September/October outdoor growing season.
This is why you need hardy, vigorous cannabis plants that will transition to the bloom phase according to their age, rather than hours of light they receive. Pocket-rockets that race to harvest in about 55-70 days post-germination are all that time will allow. That being said, you don't want to compromise on the quantity or quality of the marijuana, so it can't be any old ruderalis.
Top 5 Cannabis Strains For Autumn
Next-generation feminized autos are the answer to your prayers. Here are a handful of high-grade autoflower hybrids, in no particular order, that are sure to satisfy even the most refined northern connoisseur.
SWEET SKUNK AUTO (Sweet Seeds)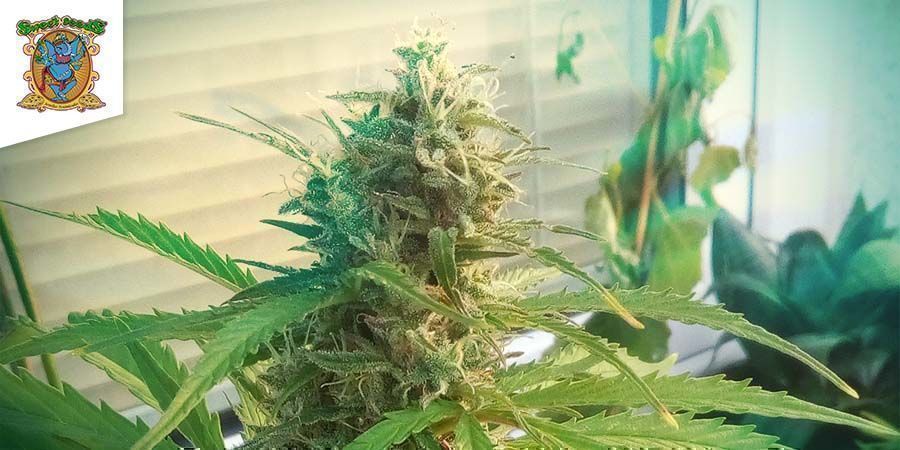 Sweet Skunk Auto redefines the meaning of fast flowering, high-grade marijuana. This third generation autoflower is a blend of Critical Mass Auto and select photoperiod Early Skunk genetics. Boasting big bud production, rapid flowering, and an old-school spicy Skunk scent, Sweet Skunk Auto will be ready for harvest in just 7.5 weeks post-germination.
Growers of all levels will be enamoured with this super-fast blooming Skunk hybrid. At the time of writing, no other autoflowering strain can finish faster and deliver a heavier harvest. Outdoor yields in the region of 35-150g per plant are to be expected; although, the later you start and the colder the weather, the more likely your crop will yield closer to the lower estimate.
Another winning feature of Sweet Skunk Auto that will definitely be of interest to balcony growers is her low profile. Typically, plants grow to 60-90cm in height. If you are seriously pressed for time and space, this medium potency yet very tasty Skunk is your best bet.
Sweet Skunk Auto (Sweet Seeds) feminized
Parents: Early Skunk x Auto Critical Mass
Genetics: Ruderalis/Indica/Sativa
Flowering Time: 7-8 weeks from seed to harvest
THC: 20%
CBD: 0-1%
Flowering Type: Autoflowering
BLUEBERRY AUTOMATIC (Zamnesia Seeds)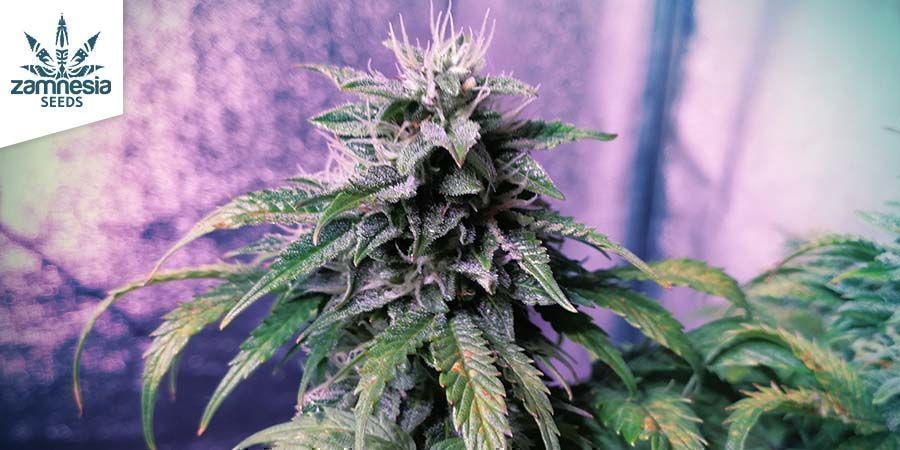 Use the cooler nighttime temps of a late season cannabis grow to your advantage with Blueberry Automatic. Just like the classic Blueberry, this auto hybrid can respond positively and display a beautiful blue/purple colour in colder weather.
Combining the potent and flavoursome Blueberry with hardy ruderalis makes for the ideal late season gourmet cannabis strain. Again, this auto is another squat and stealthy hybrid that is rather pint-sized, growing no taller than 75cm. Yields can still be decent with a 50-100g per plant average. Show her a little TLC; go easy on the nutes and in 8-9 weeks after germination, some berry sweet, colourful bud is the reward.
QUICK ONE (Royal Queen Seeds)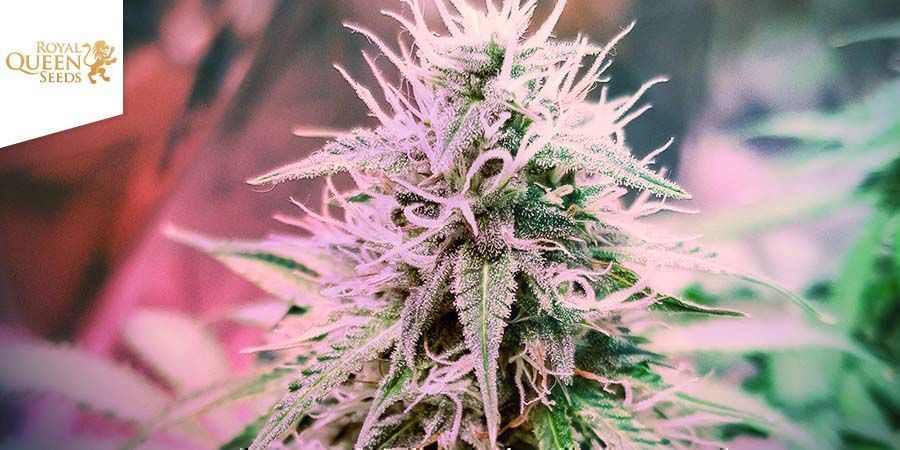 Quick One has earned a reputation as a high-performance autoflowering hybrid and is a proven producer for growers in the Northern hemisphere. Her lineage traces back to Canada and the original Lowryder autoflower. Unsurprisingly, Quick One is hugely popular amongst cold weather cannabis cultivators.
This stocky autoflower is yet another great option for the stealth balcony grower. Quick One will peak in height at about 60cm. Her most impressive attribute is her survivability. She can endure cooler climatic conditions, tolerate light pollution from streetlights and still flower well with little sunlight.
Quick One won't knock your socks off with devastating potency; rather, she packs a mild body stone. A fresh, slightly lemony aroma and mild flavour makes her worthwhile. In optimal conditions, she can produce up to 150g per plant, but around 50g is a more realistic goal for the northern grower.
APPLE FRITTER AUTOMATIC (ZAMNESIA SEEDS)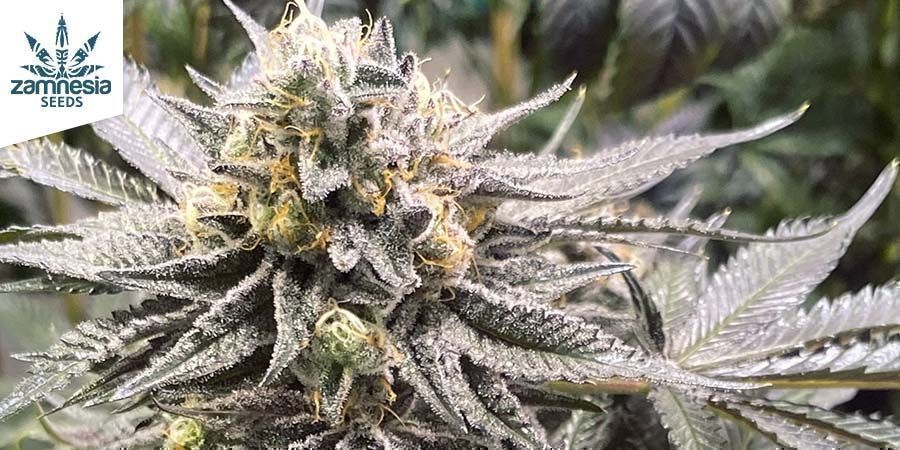 Apple Fritter Automatic is ideal for those seeking a strain that doesn't hang around long when it comes to growing. Not only that, she's highly potent and boasts sizeable yields of great-tasting buds.
The genetics of Apple Fritter Automatic is no happy accident. The good folks at Zamnesia Seeds paired two outstanding and ultra-potent strains in the form of Sour Apple and Animal Cookies to create this resilient and unique autoflower. Expressing the finest points of her heritage, Apple Fritter Automatic offers a manageable and receptive experience for growers in the Northern Hemisphere and beyond, no matter the level of experience. Standing at just 1m in height, she's unlikely to be an overbearing presence—but she has impressive yields that will surprise many.
Taking just 70 days from germination, outdoor growers can expect to see 80–180g/plant depending on conditions. Apple Fritter Automatic's buds produce great flavours reminiscent of the finest green apples and baked goods, alongside a high that is both relaxing and euphoric.
60 DAY LEMON AUTO (DNA Genetics)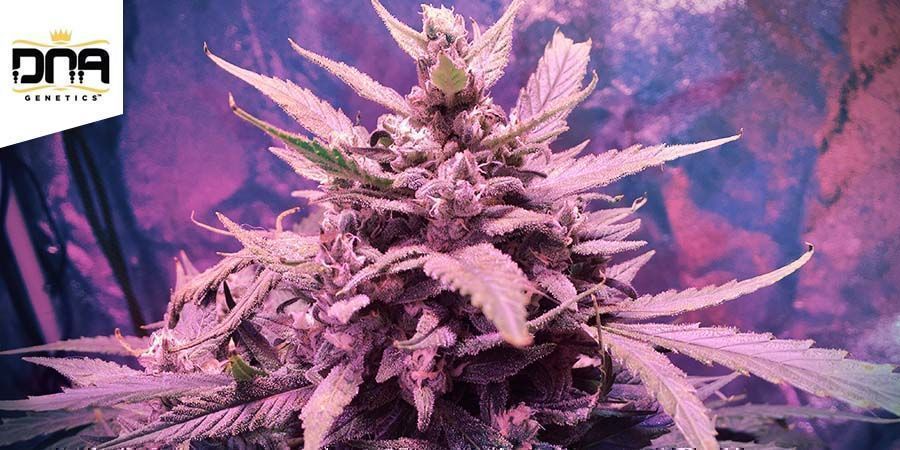 Citrusy sweet buds are a delight to toke. Today, the late season northern grower has the opportunity to crop lemon bud in round about 60 days from seed. Allow us to introduce you to 60 Day Lemon Auto, the wonder weed with the mouth watering flavour that won't keep you waiting.
This strain results from the successful hybridisation of the delicious photoperiod Lemon Skunk and tough ruderalis stock. She stays short and is not a huge producer, but if you've gotten off to a late start and still want a stash that takes you to flavour country with every toke, this is it. 28g+ from mini-lemon trees under 1m tall is a respectable result for the northern grower. Her relaxing physical effect makes her the perfect smoke after a long, hard day.
GET GOING WITH YOUR GROWING NOW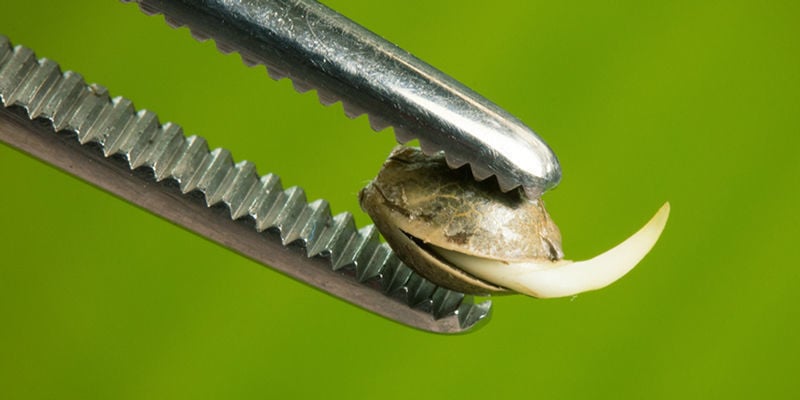 As you can see, even if you start a little later with your home growing projects, it's still entirely possible to achieve a great harvest in the time you have. So don't delay; source some seeds and get to work cultivating! With just a little preparation, you too can enjoy a hefty harvest in as little as 60 days from germination!