Top 10 Psychedelic Festivals Not To Miss In 2014
Published :
April 2nd, 2014
Categories :
Art & Culture
•
Blog
•
Psychedelics
•
Top lists
Last edited :
March 7th, 2017
Summer is just around the corner and with it comes the psychedelic time of the year! With dozens of festivals on the menu, 2014 shapes up to become another epic summer of celebration.
Festivals are that space where the mind can open up and "life feels right". It's the place to leave the stress of dull civilized routine behind and celebrate life with good music, open hearted people and maybe a pinch psychedelic, as Mr. Osmond would have said.
As festivals become more popular and populated, more and more events are appearing on the map. To cut though the noise, we picked out the Top 10 Psychedelic Festivals Not To Miss in 2014:
1. Psy-Fi - The Netherlands, August 28th - September 1st

"Inside The Vortex" will take place in Leeuwarden, the Netherlands, from August 28th through September 1st. Zamnesia is officially the proud sponsor of the festival and we can't wait to get our feet on the dance floor! The festival will not only be about cutting edge psychedelic trance, but also there will be a magical market with international shops, an outdoor cinema to watch movies, a food market for all your dietary needs (most of the foods are organic and some vendors even offer gluten- and dairy-free products), a magic forest, swimming lakes and an art gallery with visionary art. There are two camp sites; one in the forest and another one by the lakeside. For more information and tickets, please visit www.psy-fi.nl
2. Ozora Festival - Hungary, July 29th - August 3rd

The Ozora Festival is the biggest trance festival in Hungary and has become one of the world's most influential psychedelic gatherings - it takes place in Ozora, near Dadpuszta from July 29th through August 3rd and offers numerous live acts and DJs and many other active and passive activities, such as a magic forest with arts and crafts, workshops, including didgeridoo, psychedelic visuals and lectures, a healing temple with yoga, massage and meditation, and much more. As with many big festivals, it is also an international culinary experience: You can taste cuisine from all over the globe, be it African, Chinese, Greek, Hungarian, Indian, Italian, Indonesian, Japanese, Mexican, Thai or Turkish. For more information and tickets, please visit www.ozorafestival.eu
3. Lost Theory Festival - Croatia, July 22 - 28
The Lost Theory Festival will be held in the beautiful Croatian outback, in a little place called Deringaj, located just six kilometers from the next bigger town of Gracac. It will be held from July 22nd through 28th and features dozens of musical artists from hi-tech and alternative electronic music genres, but also artistic performances, cultural activities, such as lectures, workshops and practices and a place for exchanging ideas, knowledge and experience. A ticket for the festival includes: 9 days of camping, seven days of festival, parking and drinking water. For more information and tickets, please visit www.losttheoryfestival.com
4. Fusion Festival - Germany, June 26 - 29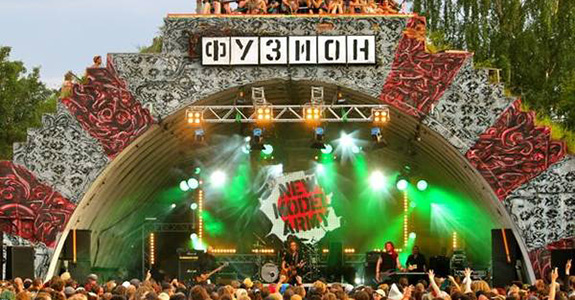 The Fusion Festival takes place in Mecklenburg-Vorpommern on a former Russian military airfield at Lärz from June 26th through 29th. The motto of the festival is "Four days of holiday communism." The Fusion Festival combines all styles of underground electronic music, theater, performances and cinema, installations, interaction and communication and much more. Even without advertisement, it has grown to hosting around 60,000 people annually. There are many camp sites on the festival area with divided areas for caravans, drivers and backpackers - camping is included in the ticket price. And you can stay in touch with your buddies at home - there is an outdoor Internet café with free WiFi and a mobile phone charging station on the site as well. For more information and tickets, please visit www.fusion-festival.de
5. Boom Festival - Portugal, August 4 - 11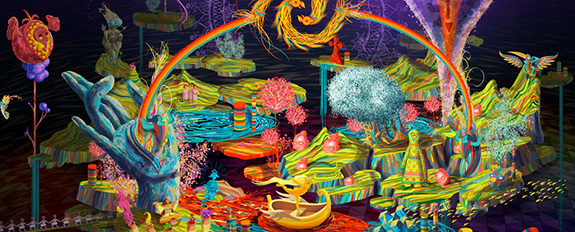 The Boom Festival is a massive and beautiful psytrance event in the middle of picturesque Portugal. The festival is held in Idanha-a-Nova from August 4th through 11th. While the main focus is on modern full on and progressive, there are also house music, world music, chill-out music and EDM stages. Other attractions include sculptures, an art gallery, street theater, fire performances, lectures, yoga classes, movies, group meditation and discussions. There is a healing area with a massages, group workshops and a pool for water therapy. The Boom Festival has been awarded the title of "YOUROPE Green 'N' Clean Festival of the Year" twice, because the toilets on the site don't use chemical products, and residual water is treated again. Boom uses wind and solar energy to power the electric equipment and they promote recycling. They even hand out free cleaning kits to all visitors, including pocket ashtrays and garbage bags. For more information and tickets, please visit www.boomfestival.org
6. Nowhere - Spain, July 8 - 13

"Nowhere" is often referred to as something between festival, art event and "regional Burning Man event." But it actually is an accumulation of music, different languages, art and crafts, outfits, workshops, communication, parties and people of a diverse international community. It is all about immediacy. All of it will soon be gone again, so enjoy it now. Learn, take part, be. That's all that matters, so enjoy it as long as it lasts. Nowhere is built on the freedom of being yourself and radical responsibility for yourself - because there is nothing to buy and you are in a harsh desert environment, surrounded by rugged mountains in the arid wilderness of Spain; you leave only footprints. Nowhere takes place in northern Spain, near the villages of Castejón de Monegros (12km) and Sariñena (19km), between Zaragoza and Lleida. This year's event is held on 8-13th of July. For more information and tickets, please visit www.goingnowhere.org
7. WOMAD - UK, July 24 - 27

The WOMAD (World of Music, Arts and Dance) Festival was founded by Peter Gabriel, Thomas Brooman, Bob Hooton, Mark Kidel, Stephen Pritchard, Martin Elbourne and Jonathan Arthur back in 1980, but it took two more years before it was held for the first time. It was perhaps the first truly international music festival to emerge at this time. Today, WOMAD is an internationally established festival bringing together musicians and performers from all over the globe (from an alphabetical point of view, this year's lineup of artists ranges from Bulgaria to Zimbabwe) - as well as thousands of international attendees. Aside from the music, there are workshops involving dance, musical instruments and discussions and children's workshops involving painting, circus skills, graffiti, modeling, story telling and more. Moreover, musicians cook a dish of choice from their home country in front of an audience and international food and wares are sold. This years event in Europe takes place on 24th through 27th of July in Charlton Park, near the towns of Swindon and Bristol in the United Kingdom. For more information and tickets please visit www.womad.co.uk
8. Tree Of Life - Turkey, September 18 - 23

The Tree Of Life festival is a psychedelic trance and arts gathering in one of the most beautiful locations in Turkey - it takes place on the Kastro beach 160km from Istanbul Ataturk Airport from 18th through 23rd of September. This is probably one of the nicest places for celebrating the end of summer with people from all around the globe. Here you will find a melting pot of cultures coming together celebrating life and good music. Apart from the music you can find workshops and of course food shacks to provide sustenance - from "regular" to vegan food. For more information and tickets, please visit www.festival.electreelife.com
9. Mo:Dem Festival - Croatia, July 15 - 21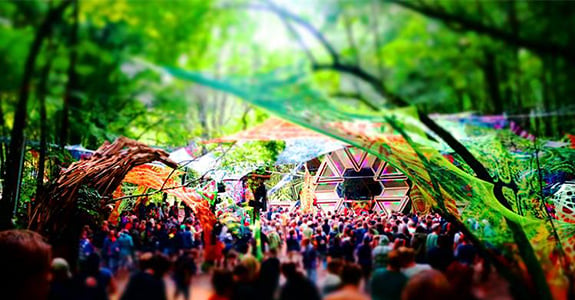 The Mo:Dem (Momento Demento) is a psychedelic music and art festival with a theme dedicated to ecology. The first 2 days of this event will be dedicated entirely to cultural and holistic activities of various kinds so that you can discover the beautiful surroundings of the Mrežnica River and ease your way into the upcoming five days of fresh underground music. Traveling traders and artisans will offer their goods and artifacts on a flea market, you can participate in workshops, listen to lectures and watch cinema screenings if you are tired of dancing. The Mo:Dem takes place in Primislje, Croatia from 15th through 21st of July on the Vrela Mrežnica campsite, also known as Robinson Camp, a lush green natural paradise with a rich flora and fauna. For more information and tickets, please visit www.modemfestival.com
10. Hadra - France, August 21 - 24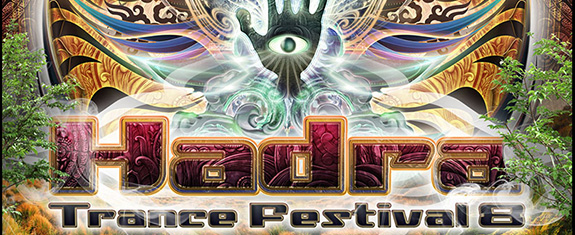 The Hadra association was founded in 2001 by a group of passionate trance lovers. Today it is one of the leading psytrance labels and festival organizers in Europe. "Hadra" is an Arabic term that is used to describe the collective trance as practiced ceremonies by religious Moroccan brotherhoods, in particular the Issawas. The Hadra festival 2014 will feature first class psychedelic trance with a lineup combining international names and local artists, DJs and VJs. The Hadra festival is held in August 21st through 24th in Lans-en-Vercors, France. For more information and tickets, please visit www.hadra.net